Destiny 2 Triumph Seals Boost


Gamingcy and our team of professional gamers gives you a perfect opportunity to buy Triumphs and Seals boost in Destiny 2: Lightfall.
PlayStation, PC, Xbox: all popular platforms are supported. D2 Triumph is a unique achievement, while a Seal represents a collection of such triumphs. Attaining a Seal bestows upon you a title, a commendable badge of honor, effectively showcasing your expertise. Get the hardest of them fast, cheap, and hassle-free at our site!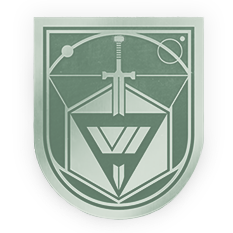 Get the most rare and desired Destiny 2 Seals & Titles with a guarantee!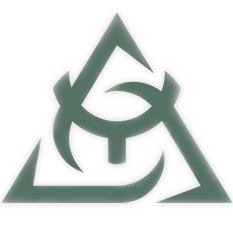 HideMyBoost system for 100% privacy & security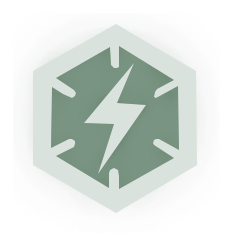 We can play while you're afk, not interrupting your habitual gaming time.
Destiny 2 Triumphs & Seals Boosting:
Everything you need to know
Buying Destiny 2's triumphs, seals, and titles boosts is an innovative way for you to turbo-charge your progress and achievements unlocking within the game, providing an array of challenges that cater to all types of Guardians, whether they prefer PvE, PvP, or a mix of both.
D2 Triumphs are essentially in-game achievements that players can earn by performing various tasks, from the seemingly grindy to the challenging. These tasks could range from completing a certain number of public events, achieving high kill counts with specific weapon types to completing raid encounters without a single teammate dying. Each triumph awards a player with Triumph points, serving as a numerical measure of a player's overall achievements within Destiny 2.
D2 Seals, on the other hand, represent a higher tier of accomplishment. Each Seal is a curated collection of related Triumphs that require players to excel in a specific area of the game. For example, the "Wayfarer" seal requires the completion of a number of Triumphs related to destinations and exploration, while the "Rivensbane" seal necessitates the completion of Triumphs related to the Last Wish raid. Some seals are associated with specific seasons or events and may only be available for a limited time.
Upon completing a Seal, players unlock Destiny 2 Titles, displayed beneath their character names in the game world and the PvP kill screen. These Titles are more than mere bragging rights – they are a testament to a player's skill, dedication, and determination in a specific aspect of D2. Each title represents the mastery and completion of a particular set of challenges, and their rarity often adds to their prestige. For instance, becoming a "Dredgen" means mastery in Gambit matches, while earning the "Unbroken" title signifies prowess in The Crucible.
Completing these Triumphs and earning Seals and Titles often require a significant amount of time, skill, and in some cases, coordination with other players. The tasks often necessitate proficiency with various weapons and subclasses, an understanding of intricate mechanics, and effective teamwork in challenging activities.
However, these systems are not just about accolades or titles. They encourage exploration of the rich content that Destiny 2 offers. They give Guardians goals to strive for, bringing a sense of purpose and direction to their adventures in the game. As such, Triumphs, Seals, and Titles are an integral part of the D2 experience, enhancing the player's journey and providing rewarding and meaningful challenges.
Our reviews
9/27/2022
Ill be back with alts
The group formed so fast! I was was able to participate and the players were so nice and understanding. If you're gearing.... Its worth it.
9/25/2023
Helpful And Professional
Customer support was very helpful, the player who helped did so fast. Was very happy how it all went, thank you
7/30/2023
Good communication with support...
Good communication with support, 70-80 boost completed in only w 2.5 days, very impressed!
4/30/2023
AMAZING
AMAZING The customer support was spectacular the person who helped me was very patent with me while I was asking her a load of questions, she gave me everything...
2/6/2023
Quick, fair, understanding and kind...
Service was quick, painless and minimal in tears! Support rep was available, reassuring, and responsive at every turn leading up to the scheduled raid. Even end...
6/2/2023
is was good because they helped me i...
is was good because they helped me in game complete my goals with just as the offer included
5/13/2023
Great service
Great service. Good communication, speed, and security.
4/18/2023
Heroic boost
Fast, professional. Great experience!
4/7/2023
really fast and nice people :D...
really fast and nice people :D
9/8/2023
Fast efficient service
Fast, efficient service, great teams to get your order done on time. Highly recommend.
7/1/2023
Awesome service
Awesome service, within 3 days got to 1800 3v3. Highly recommend these guys and they know what they are doing. You can trust them 100% and also the whole arena ...
8/7/2023
Your pro experience right here...
Fast, reliable, professional. As a vanilla wow player, years have passed and I have now limited free time. Boosting, is the best to enjoy high level content whi...
5/23/2023
Good run done fast
Good run done fast
2/28/2023
Well run and organized raid...
Well run and organized raid. Sadly zero gear was won which is a bummer!
4/11/2023
Gave it a shot and was pleasantly…...
Gave it a shot and was pleasantly surprised…..fast service, easy and super fast I will definitely use again and would definitely recommend to others !!!!
7/16/2023
Staff were patient and willing to he...
Staff were patient and willing to accommodate special requests.
12/27/2022
Very quick and excellent service...
Very quick and excellent service
1/5/2023
PERFECT BOOST SERVICE
Very good service. I always was up to date about the progress via discord. Will definetly 100% book other services again. Great job, thank you very much for you...
3/7/2023
Order completed faster than their co...
Gamingcy completed my "order" faster than they committed to, and did in under 48 hours what it would have taken me weeks to complete.
9/3/2023
WoW DotI boost; very good experience...
Bought a WoW DotI boost. I was quite nervous because it was my first time buying a boost, but they were fast and efficient in setting up a group + finishing the...
Five Strong Reasons to Acquire Destiny 2 Triumphs & Seals Boosting
Time-Efficiency: With Gamingcy's Triumphs and Seals boost service, players save significant amounts of time that they would otherwise have to spend grinding and progressing through the game's challenges. The service allows players to fast-track their progress and attain their desired Triumphs and Seals in a fraction of the time.
Expertise: Gamingcy's team of professional gamers boasts a wealth of experience and an in-depth understanding of Destiny 2. They are familiar with the most effective strategies and approaches to complete Triumphs and earn Seals, thus ensuring that customers receive the highest quality of service.
Increased Enjoyment: By choosing to use a boost service, players can bypass potentially frustrating or tedious aspects of the game and instead focus on the parts of Destiny 2 they enjoy most. Whether it's diving into story missions, participating in PvP matches, or exploring new worlds, players can spend more time doing what they love.
Achievement and Recognition: With Gamingcy's Triumphs and Seals boost service, players can more easily attain recognition for these achievements. Earning these distinctive Triumphs and Seals – and the Titles they provide – can be a great way to show off your prowess to other players.
Customizable Service: Gamingcy understands that each customer's needs and goals are unique. Therefore, we offer a customizable service allowing players to select specific Triumphs or Seals they wish to unlock. This tailored approach ensures that clients get exactly what they're looking for from the boosting service.
easy
Number ONE goal of our team is to make your time spent with us hassle-free and enjoyable
fast
We value your time and perfectly understand how important it is to get your boost right away!
effective
We know everything about online gaming. All of our 2067 boosters are members of top world guilds since early game expansions
safe
Secure Paypal payments;
Verified Trustpilot reviews;
Exclusive Hide My Boost system;
SSL and Https protocols for your 100% privacy and data safety.
Destiny 2 Triumphs and Seals Farming Services:
Expert-Approved Tips
While there are numerous Seals available to be earned in Destiny 2, some have garnered more attention than others due to their complexity, uniqueness, or the prestige they bring. Let's look at a few notable examples:
The Unbroken Seal:

This Seal is indicative of PvP mastery. It requires players to reach the Legend rank in the Crucible over multiple seasons, making it one of the hardest Seals to achieve. Players who sport this Seal are regarded as top-tier PvP players.

The Rivensbane Seal:

This Seal is awarded to those who have mastered the Last Wish Raid. Players need to complete various challenges in the raid, including a flawless run, illustrating their prowess in PvE content.

The Chronicler Seal:

This Seal is for the lore enthusiasts. Achieving it involves completing lore books, which includes finding collectibles scattered across Destiny 2's vast universe.

Tips for Earning Seals
Earning Seals is a long-term commitment, often involving a variety of tasks that require time and dedication. Here are some tips for those looking to unlock new Destiny 2 Seals:
Patience is Key:

farming Seals is not a race but a marathon. Take your time understanding the requirements and devise a plan that works for you.

Team Up:

Some Seals, particularly those related to Raids, are easier to achieve when you're part of a dedicated team. Reach out to the community, find a group with similar goals, and support each other in your journey.

Balance Your Gameplay:

It's important not to burn out while unlocking Seals. Maintain a balance between pursuing your Seal objectives and other in-game activities to keep your Destiny 2 experience enjoyable.

Boosting Services:

don't turn your gameplay into endless objectives and seal requirements grind. Please leave it to Gamingcy, and take your D2 gaming to the next level!
In conclusion, Seals in Destiny 2 testify to a player's skill, dedication, and mastery over specific aspects of the game. They provide long-term goals that enhance the gaming experience, encouraging players to strive for excellence and mastery. Whether you're a PvP legend, a raid expert, or a lore enthusiast, there's a Seal for you. Embrace the challenges, strive for achievement, and leave your mark in the Destiny 2 universe!
Five Simple Steps to Purchase Seals and Triumphs in Destiny 2
Visit the Gamingcy Website: Open your preferred web browser and navigate to the Gamingcy website. You'll find a wealth of gaming services available. Look for the 'Destiny 2' section.
Select the Service: Within the Destiny 2 section, find and select the 'Seals and Triumphs' boost service. This will take you to the dedicated page for this particular service.
Customize Your Order: Here, you will find options to tailor your order to your specific needs. You may choose the exact Triumphs and Seals you wish to acquire, specify any additional requirements or preferences, and provide relevant information about your Destiny 2 account.
Add to Cart and Checkout: Add it to your cart after customizing your order. You can then proceed to the checkout. Review your order details to ensure they're correct before proceeding.
Complete the Purchase: At the checkout page, provide your billing information and complete the payment through your chosen method. After successful payment, you'll receive a confirmation email, and the Gamingcy team will begin working on your order.
shop
Choose the service you need and add it to the cart. If you have any questions - don't hesitate to ask our 24/7 support team
checkout
Follow the cart's instructions and pay securely with Paypal or with your Credit card!
process
Contact us in Discord, Skype, or Facebook messenger to confirm your order and start the service!
done
Once your service is completed, our manager will immediately inform you about it!
review
Your opinion matters! Share your experience with other customers and help us to improve!