Nightfall Boost


On this page of our site, you can buy Nightfall boosts for Destiny 2's Lightfall expansion. All orders are completed by top-tier sherpas from professional D2 clans. We offer a comprehensive range of services designed to meet all your needs within this activity, including weekly weapon farming, quick runs at any difficulty up to Grandmaster, fast unlocking of any rewards, and much more. Secure your D2 Nightfall boosting today and never miss out on weekly-exclusive rewards again!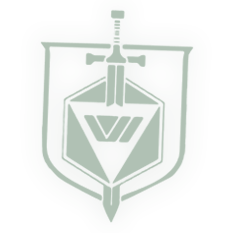 Dominate Nightfall with our professional players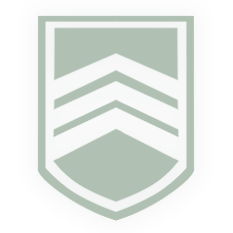 Don't miss the Nightfall event: hurry to get incredible limited-time rewards!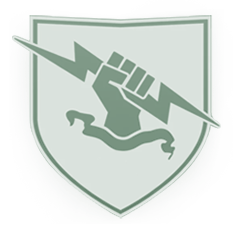 24/7 support: ask any questions & get replied in ± 15 seconds!
Purchase a Destiny 2 Nightfall Carry at Gamingcy and acquire new, unique weapons that are exclusive to the weekly rotation. Staying up-to-date is crucial for farming this activity, as everything is time-sensitive: rewards, challenges (also known as milestones), champions, and drops are all tied to a schedule. That's why we've included an online timer to show you how much time you have left to purchase a specific weapon before the reset. D2 Nightfall Carries from this category offer you the best way to obtain limited-time rewards at cost-effective prices!
Destiny 2 Nightfall Boosting:
Everything you need to know
Gamingcy has forged a reputation as a leading force in Destiny 2 Nightfall boosting services. Recognizing the demands of these hardcore PvE strikes – the intricacies of its challenges and the allure of its timed rewards – Gamingcy offers Guardians a golden opportunity: a chance to harness the expertise of professional sherpas to navigate these daunting missions. But first things first. Let's delve deeper into the carries that our site suggests within this category and the D2 Nightfall activity itself.
What is Nightfall in Destiny 2?
In Destiny 2, Nightfall is a PvE (Player vs. Environment) endgame activity that offers a more challenging and intricate version of the game's Strike missions. Unlike regular Strikes, D2 NF comes with modifiers, time limits, and unique mechanics that increase the difficulty level. Destiny 2 Nightfall challenges often require a well-coordinated fireteam with optimized gear and abilities. That's what we offer in all the NF boosts within this category. These PvE strikes are on a weekly rotation, offering different missions with varying objectives, enemies, and bosses each week. These PvE opponents are also called Champions.
Successfully completing a Nightfall mission can yield high-level loot, including exclusive weapons and armor, making it a sought-after activity for players looking to boost their characters. This playlist is designed to test the skills and resilience of Guardians, serving as a testament to their readiness to tackle even tougher endgame content.
What Difficulties are there in D2 Nightfall?
In Destiny 2, Nightfall Strikes come in varying degrees of difficulty to cater to different skill levels and player preferences. Our site offers all possible levels, allowing you to buy flexible and affordable boosting. The primary Destiny 2 Nightfall Difficulties are:
Adept,
Hero,
Legend,
Master,
Grandmaster.
Each tier increases the challenge by raising enemy power levels, adding more complex modifiers, and including Champions—hard enemies with unique abilities that require specific tactics to defeat. Higher difficulty levels will also restrict player respawning or even disable it altogether, requiring a more strategic approach to gameplay. Grandmaster Nightfalls represent the pinnacle of challenge, demanding high combat skill and excellent team coordination. Completing this PvE activity on higher difficulties increases the odds of receiving better rewards, including higher-level gear and exclusive items. These drops allow Destiny 2 Weekly Nightfall boosts to remain engaging for casual and hardcore players.
What are Nightfall rewards?
Nightfall Strikes boosting offers many coveted rewards, making it a weekly go-to activity for our customers. While we, as a company, always strive to make our carries fast and simple. this mode's rewards include powerful and pinnacle gear, unique weapons, and sometimes even exclusive cosmetics like emblems or shaders. Some NF-specific weapons have a chance to drop only when completing these challenging activities, making them a must-do for collectors and competitive players alike. The quality and quantity of Prestige Nightfall rewards often scales with the difficulty level; the higher the difficulty, the better the potential loot. You can also earn Ascendant Shards, Enhancement Prisms, and Upgrade Modules, essential materials for upgrading armor and weapons. Additionally, Destiny 2 NF offers a chance to get Exotic gear, including weapons and armor that can't be obtained anywhere else. The loot pool for Nightfalls rotates weekly, providing a fresh incentive for players to engage with this challenging PvE content.
How Can you Get Double Nightfall rewards?
In Destiny 2, special events or updates occasionally offer players the opportunity to earn double Nightfall rewards. During these periods, every completion of a NF strike will grant twice the usual number of items, be it gear, weapons, or upgrade materials like Ascendant Shards and Enhancement Prisms. It is a prime time to grind Nightfalls and maximize your returns. The double rewards are usually announced in advance through Bungie's official channels, so staying updated with the game's news is essential to take advantage of these limited-time events. When it comes to Nightfall matchmaking in Destiny 2, it's worth noting that higher-difficulty tiers typically don't support automatic matchmaking. Therefore, if you plan to tackle more challenging difficulties to benefit from double rewards, you'll likely need to form a fireteam manually, and that's where our D2 Nightfall boosts become super-handy: they allow you to play with the best sherpas of the community, skipping the time-consuming LFG part, and allowing to skip numerous wipes.
What are Destiny 2 Nightfall Weekly Milestones?
In Destiny 2, Nightfall strikes have associated weekly milestones that you can complete for additional rewards. These milestones often involve completing the NF at certain difficulty levels or achieving specific objectives within the strike, such as defeating a certain number of enemies or bosses. Farming Destiny 2 Nightfall milestones provides a sense of achievement and rewards you with pinnacle gear, upgrade materials, and sometimes even exclusive items. The milestones are crucial for players looking to optimize their character's build and power level. If you find them challenging, you can always opt for our Nightfall carry service. Professional players can help you with the most demanding objectives, ensuring you complete your weekly milestones without hassle. Utilizing a boost can be especially useful if you aim to complete higher-tier milestones that offer even more rewarding loot.
Who are Nightfall Champions?
Destiny 2 Nightfall Champions are elite enemies you'll encounter in strikes, particularly at higher difficulty settings. They come in three main types:
Barrier,
Overload,
Unstoppable.
Each Champion type has unique abilities and resistances, requiring specialized weapons or mods to counter effectively.
Barrier Champions

can generate a shield, making them impervious to damage until you break it with an anti-barrier round.

Overload Champions

can heal rapidly and are only disrupted through the use of overload mods.

Unstoppable Champions

are highly aggressive and have considerable health; they can be slowed or stopped only by using unstoppable mods or rounds.
Killing these Champions is often a key objective in completing weekly missions and milestones, and they drop high-quality rewards upon defeat. Because of their difficulty, we highly recommend our Nightfall carries, done by well-coordinated groups with decent team play and strategic use of abilities and mods.
Nightfall Weapon Rotation:
Weekly Rewards that You Shouldn't miss
One of the most enticing aspects of this activity is the Nightfall weapon rotation. Unlike the loot found in other playlists, NF features a weekly cycle of exclusive rewards that can only be acquired during that specific timeframe.
These mechanics provide an added layer of strategy for Guardians. Knowing Nightfall weapons rotation can help you decide whether to buy a boost this week or save your money and time for other content. The loot is often highly coveted, boasting unique perks and abilities that can give you an edge in PvE and PvP scenarios.
Keeping track of the Nightfall this week is crucial if you're a dedicated player looking to optimize your build or enlarge your arsenal with the rarest D2 items. So keep an eye on the reset time and prepare to jump into the battle because you won't want to miss out on these exceptional, time-limited rewards!
What is the Nightfall Weapon this week?
To make buying Nightfall boosts convenient for you, we considered the crucial details of this PvE mode. Understanding the core of every in-game activity is critical to our business, so we made sure to dig all nuances of NF hard to make your life easier and gameplay more rewarding. That's why we keep this page up-to-date, regularly editing the D2 Nightfall weapon rotation and allowing you to understand how much time is left with simple yet efficient online timers.
Below is a table with all weekly rewards during all D2 seasons. We'll keep it updated so you can see the Destiny 2 Nightfall Weapon rotation in Season of the Witch.
| | | | | | | |
| --- | --- | --- | --- | --- | --- | --- |
| Season Name | Week 1 | Week 2 | Week 3 | Week 4 | Week 5 | Week 6 |
| Season of the Witch | Loaded Question | BrayTech Osprey | Buzzard | Warden's Law | The Swarm | Pre Astyanax IV |
| Season of the Deep | Hung Jury SR4 | BrayTech Osprey | Wendigo GL3 | Loaded Question | Buzzard | The Swarm |
| Season of Defiance | Hung Jury SR4 | Mindbender's Ambition | Wendigo GL3 | The Militia's Birthright | Buzzard | The Swarm |
| Season of the Seraph | Hung Jury SR4 | Mindbender's Ambition | Wendigo GL3 | The Militia's Birthright | D.F.A | Horror's Least |
| Season of Plunder | Silicon Neuroma | Mindbender's Ambition | Duty Bound | The Militia's Birthright | D.F.A | Horror's Least |
| Season of the Haunted | Silicon Neuroma | Plug One.1 | Duty Bound | The Hothead | D.F.A | Horror's Least |
| Season of the Risen | Silicon Neuroma | Plug One.1 | Duty Bound | The Hothead | The Comedian | Palindrome |
| Season of the Lost | Shadow Price / The Comedian | Hung Jury SR4 / The Hothead | Uzume RR4 / Plug One.1 | The Palindrome / The Swarm | | |
| Season of the Splicer | Plug One.1 | Hung Dury SR4 | Uzume RR4 | | | |
| Season of the Chosen | Shadow Price | Palindrome | The Swarm | | | |
What are Adept Nightfall Weapons?
An Adept Nightfall weapon in Destiny 2 is a special armament variant with enhanced perks and stat boosts, making it more powerful and versatile than its standard counterpart. These Adept weapons are granted as rewards for completing D2 NF strikes at the highest Grandmaster difficulty levels, serving as a badge of honor and a testament to a player's skill. In addition to their enhanced stats, Adept weapons allow for Adept modding, providing further customization options to fine-tune your loadout. Getting such items is a significant achievement and offers you a meaningful edge in PvE and PvP activities, and you can buy them quickly and conveniently at our site. Just check the active offerings at the top of the page, and we'll help you get the Adept Nightfall Weapon this week.
How to Get Adept Nightfall Weapons?
To get Adept Nightfall weapons in Destiny 2, you must complete this activity at the highest difficulty levels, usually Grandmaster or Master. These challenging versions of the strike require a high Power level and often specific team strategies to complete. Successful completion rewards you with a chance to earn an Adept version of the weekly featured weapon, which comes with enhanced stats and the ability to use Adept mods. Remember that it's the best Nightfall weapons, and they are not guaranteed drops, so that multiple runs may be necessary.
Our reviews
4/28/2023
Quick clean service
Quick clean service
9/23/2022
Smooth experience
Practical and easy way to get a smooth wow raid or dungeon run in few minutes. Customer support replies almost instantly and guides you through your order until...
10/22/2022
Great boosting experience...
My boost service was fast and went very smooth. The whole process was easy and straight forward.
6/14/2023
Fast and effective.
Fast and effective. Very fine.
9/11/2023
100% recommend
Easy, cheap and efficient. No problems and boost went smoothly!
10/5/2022
RECOMMENDED
super quick, gave timely updates. Will use again for sure
11/2/2022
Very professional runs
Very professional runs. I had ordered something that required some coordination (multiple raids and runs) and it was all handled very easily on my side. Great...
10/24/2022
It was a super quick and easy run...
It was a super quick and easy run. The people were nice and inviting. It is exactly what one would expect and hope for.
10/13/2022
Very happy with the service provided...
Very happy with the service provided! Even though we had a small hiccup where I had Dc them whilst working they politely asked to be patient whilst they work an...
8/23/2022
The service went as advertised....
The service went as advertised. It was extremely fast. And the group was very nice.
9/9/2022
The raid was really great!...
The raid was really great! Very fast, no wipes, instructions are clear. I would do it again next time. Worth the price. Thank you very much.
9/3/2023
So far so good hooked it up with a 1...
So far so good hooked it up with a 10% off and stellar customer service so far it everything keeps going good coming back to change to a 5
5/11/2023
The communication was the best part...
The communication was the best part. The discord chat made me feel like I was in good hands through the entire process. I really appreciate them working with ...
8/30/2022
Great fast service!
Great fast service!
9/4/2022
Rank 1 PVP Players, FORREAL...
Most of my friends don't play anymore and LFG is just a joke. Started my journey with them at 1600 and in 1 hour got to 1950. Absolutely amazing players, made m...
11/23/2022
My friend told me about this service...
My friend told me about this service and said they were trustworthy. The website was clear, well laid out and reasonably priced. The process to buy the serv...
11/25/2022
Absolutely unbelievable!!!!...
Absolutely unbelievable. Level 80 in 1 day. 6 levels. I asked for it to be completed by the 30th. Truly amazing service guys 10/10!!
9/17/2022
Great quick all round great experien...
Great quick all round great experience thank you to players/team they where great help
9/19/2022
Great crew and easy to work with....
Great crew and easy to work with. Outstanding performance with no issues. I will be using their services again.
9/9/2022
excellent
good run thank you
GrandMaster Nightfall Rotation:
Expert Sherpas at Your Service
Destiny 2 Grandmaster Nightfall boosting implies professional services by expert sherpas in endgame content in the challenging versions of existing NF strikes. Below, we'll explain this mode and our carries on the highest GM difficulty.
What is D2 Grandmaster Nightfall?
The core difference is the increased power of enemies, additional modifiers, and mechanics that require advanced fireteam coordination. Players typically aim to complete Grandmaster Nightfalls for a chance at high-level Adept rewards, including Ascendant Shards and exclusive weapons. Gamingcy offers professional services on this challenging difficulty, allowing you to enlarge your arsenal with the best gear in this game.
Does the Grandmaster mode match the Destiny 2 Nightfall Rotation?
Yes, each week, a different Nightfall strike is featured at the Grandmaster difficulty level. It allows players to tackle varying challenges and enemies, requiring different strategies and load-outs for success. This rotation also keeps the end-game PvE content fresh, enabling you to earn rewards for this week's Nightfall.
What is Grandmaster Nightfall this week?
You can check Grandmaster Nightfall this week at the top of this page. We carefully review the rotation and update our online schedule regularly. It allows us to make our GM Nightfall boost timely and convenient for you.
Four Solid Reasons To Buy Destiny 2 Nightfall Carry By Gamingcy
When you decide to buy Nightfall carry services at our site for Destiny 2, you are investing in quality, dependability, and convenience. Here's why our services stand out:
Skilled Sherpas: Our team comprises seasoned Destiny 2 pros specializing in this PvE activity. They have the expertise to carry you through the twists and turns of the most demanding challenges, ensuring you acquire the elite weekly rewards that are often elusive.
Maximized Time-Savings: NF in Destiny 2 can be incredibly time-consuming, especially when seeking the rarest rewards. Our boosters allow you to save this precious time so that you can focus on other captivating elements of the game without missing out on this week's Grandmaster Nightfall rewards.
Safety and Confidentiality: Your account's safety is our top priority. We strictly adhere to best practices in account security during the boosting process. Furthermore, we are committed to maintaining your privacy throughout the engagement.
Cost-Effective Expertise: Superior in-game services shouldn't have a steep price tag. That's why our Destiny 2 Nightfall boosts are economical and highly effective, delivering maximum value for your investment.
easy
Number ONE goal of our team is to make your time spent with us hassle-free and enjoyable
fast
We value your time and perfectly understand how important it is to get your boost right away!
effective
We know everything about online gaming. All of our 2067 boosters are members of top world guilds since early game expansions
safe
Secure Paypal payments;
Verified Trustpilot reviews;
Exclusive Hide My Boost system;
SSL and Https protocols for your 100% privacy and data safety.
Conclusion
In conclusion, Gamingcy stands as a trusted and efficient platform for all your Destiny 2 Nightfall boosting needs. The offering spans all levels of difficulty, from Adept to Grandmaster, and delivers on both speed and quality, guided by our professional sherpas.
So, what's the best Nightfall strategy?




To maximize your chances of success, especially in higher tiers like Grandmaster, it's crucial to assemble a

well-balanced fireteam

equipped with gear and abilities that can effectively counter the different types of NF Champions.

Good party coordination

is essential to overcome the challenging aspects, making Vanguard Nightfall Strikes carries an invaluable service.
By using our services, you don't just get through the NF strikes; you dominate them, unlocking a range of high-level loot, fulfilling Destiny 2 Nightfall milestones, and sharpening your in-game skills. Choose Gamingcy to elevate your D2 experience to the next level!
5 Easy Steps To Buy Destiny 2 Nightfall Carries
Elevate your PvE experience with Destiny 2 Nightfall carry, offered at competitive prices to serve Guardians of every skill level, playstyle, and schedule. Follow this simple five-step process to acquire our boosting services:
Step One: Browse our diverse selection of services specifically tailored to improve your performance in Destiny 2's challenging PvE activities.
Step Two: Seamlessly place your order via our intuitive website interface.
Step Three: Once your order is confirmed, our specialized team of Destiny 2 Nightfall boosters springs into action to meet your needs.
Step Four: Keep tabs on your boosting progress in real-time through our Discord support channel (find us there as Gamingcy). Rest assured, we adhere to the highest standards of account security and confidentiality.
Step Five: Revel in the rewards and benefits of your newly-acquired D2 Nightfall boost once the task is complete. We encourage you to share your experience on Trustpilot; your feedback drives our ongoing improvement and helps us refine our boosting offerings. Your endorsement serves as a valuable accolade for our devoted sherpas.
Choose Gamingcy as your trusted partner for conquering Nightfall activities without the endless grind!
shop
Choose the service you need and add it to the cart. If you have any questions - don't hesitate to ask our 24/7 support team
checkout
Follow the cart's instructions and pay securely with Paypal or with your Credit card!
process
Contact us in Discord, Skype, or Facebook messenger to confirm your order and start the service!
done
Once your service is completed, our manager will immediately inform you about it!
review
Your opinion matters! Share your experience with other customers and help us to improve!