BrayTech Osprey Boost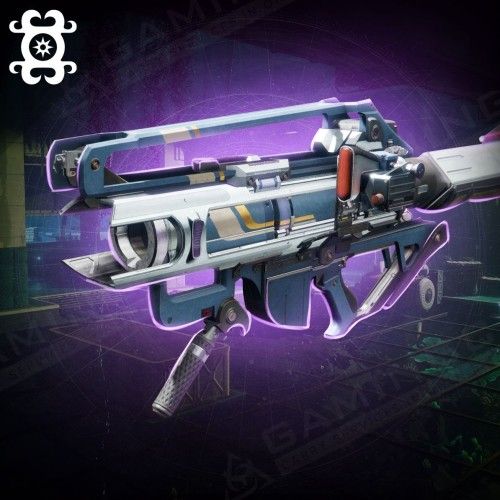 Boosting Schedule
Set the time when the booster may play your account with your manager. We can provide your whole carry while you're AFK without disturbing your usual gaming time!

24/7 support
Get a helpful human reply in ±15 seconds!

Hide My Boost
We've developed this unique software to protect you from bans and suspensions. It allows account sharing without flagging an account.

Secure Payments
You can pay securely with PayPal or your Credit Card via Stripe. All payments are covered with the customer protection system and money back guarantee!

Secure Web-site
SSL and HTTPS protocols are used for your 100% privacy & data safety
Introducing our exclusive offer: the BrayTech Osprey boost, an extraordinary Legendary Power Rocket Launcher available in Destiny 2. With our platform, you can access top-tier carry services delivered by seasoned D2 players who possess extensive expertise and knowledge to efficiently acquire any weapon. Whether you desire to unlock this legendary weapon, secure the highly sought-after God Roll, or obtain a specific combination of perks, our professional gamers will skillfully farm the BrayTech Osprey on your behalf, guaranteeing a seamless experience.
Our services cater to players on all gaming platforms, including PlayStation, PC, and Xbox, ensuring that everyone can enjoy the benefits of our exceptional assistance. Join us today and discover the convenience of boosting and enhancing your Destiny 2 journey.
Why buying the BrayTech Osprey is a must-have?
The BrayTech Osprey is known for its remarkable attributes and abilities. It has a high blast radius, allowing it to deal devastating damage to multiple enemies in a single shot. This makes it particularly effective against groups of enemies or in tight situations where crowd control is necessary. It is a valuable addition to any Guardian's arsenal and is often sought after by players aiming to enhance their combat effectiveness in the game.
How to Get the BrayTech Osprey?
To obtain the BrayTech Osprey, players typically need to complete specific in-game activities, such as completing the Nightfall: Strange Terrain strike on the planet Mars. This strike mission involves facing challenging enemies and overcoming various obstacles to earn a chance at obtaining the weapon as a reward.
However, it is crucial to understand that acquiring the BrayTech Osprey requires considerable skill and unwavering patience. The drop rate for this weapon is far from guaranteed, and obtaining the desired combination of perks or the coveted God Roll may necessitate numerous attempts. Fortunately, Gamingcy offers the BrayTech Osprey farming service as a solution to bypass the arduous grind and obtain this legendary rocket launcher with your preferred perks, all supported by our guarantee. Our carry is tailored to cater to the needs of all kinds of Destiny 2 players, offering a cost-effective and efficient route to acquiring this exceptional weapon.
The Perks of the BrayTech Osprey and the God Roll
Braytech Osprey is a legendary rocket launcher in Destiny 2 with the following base statistics:
Damage Type: Solar
Blast Radius: High
Velocity: High
Stability: Moderate
Handling: Moderate
Reload Speed: Moderate
Rounds Per Minute (RPM): 15
Magazine: 1
These base stats can be boosted by the various perks and mods that the weapon can roll with.
For the Braytech Osprey, a possible God Roll is the following:
Field Prep

: This perk increases your ammo reserves and allows you to reload faster while crouched, which can be handy in PvE situations.

Cluster Bomb

: Rockets spawn cluster bombs upon detonation, increasing the area of effect damage.
In terms of barrels and magazine perks, anything that increases the Blast Radius or Velocity is typically sought after. It could include options like Hard Launch or Black Powder.
Remember, a "God Roll" is largely subjective and depends on your playstyle, the game mode (PvP or PvE), and the ongoing meta of the game. It's always best to review up-to-date resources or community discussions to understand the current "God Rolls." The Braytech Osprey can roll with a wide range of different perks, so there's plenty of room for experimentation to find the perfect roll for you. You can pick any combination you like if you buy the Braytech Osprey God Roll.
What Makes the BrayTech Osprey Stand Out?
Unlocking the true potential of the BrayTech Osprey may require dedicated gameplay and skill, but the rewards it brings are unparalleled.
Rocket Launcher Category

: BrayTech Osprey is a Legendary Rocket Launcher. Rocket Launchers in Destiny 2 are some of the most powerful weapons available, able to damage enemies substantially. They're great for clearing out large groups or dealing hefty damage to bosses.

Unique Perk Combinations

: BrayTech Osprey can roll with unique perk combinations that aren't always found on other rocket launchers. The perk pool includes sought-after options such as Cluster Bomb and Field Prep, making it highly desirable for certain PvE activities.

Nightfall Exclusive

: BrayTech Osprey is a Nightfall exclusive weapon, meaning it can only be obtained from specific Nightfall strikes. This rarity enhances its appeal and creates a sense of exclusivity and accomplishment in obtaining it.

Design and Aesthetics

: BrayTech weapons are well-known for their sleek design and the Osprey is no exception. The icy aesthetic ties it to the Warmind expansion and Mars setting, which some players particularly enjoy.
Its impressive power, remarkable versatility, and the God Roll make it an indispensable asset in any Guardian's arsenal. However, we understand that not every player has the luxury of time or the expertise to acquire this game-changing weapon. That's precisely where Gamingcy's professional carry services come into play.
Our team comprises seasoned Destiny 2 gamers who possess the knowledge and proficiency to farm the BrayTech Osprey on your behalf, providing a turnkey solution that elevates your gaming experience to new heights. Whether you're a seasoned veteran well-versed in the ways of Destiny 2 or a newcomer embarking on your first adventure, having the BrayTech Osprey in your arsenal is an opportunity that should not be overlooked. Choose Gamingcy and let us carry your Destiny 2 experience to the next level, ensuring that you can wield this exceptional weapon with confidence and dominance.
ETA:
Average starting time: 1-3 hours
Average Execution time: 6-18 hours
Rewards you will get:
BrayTech Osprey

Legendary Rocket Launcher;
Exp for your Season Pass and Artifact level.
Options available:
Recovery:

an experienced player will securely log into your account and do all the work for you.

Sherpa:

you will play your character yourself with a group of our professional player(s).

Random Roll

: a weapon with

random perk

combos.

God roll:

We will get you a weapon with the desired

god roll

.
Requirements: