Silicon Neuroma Boost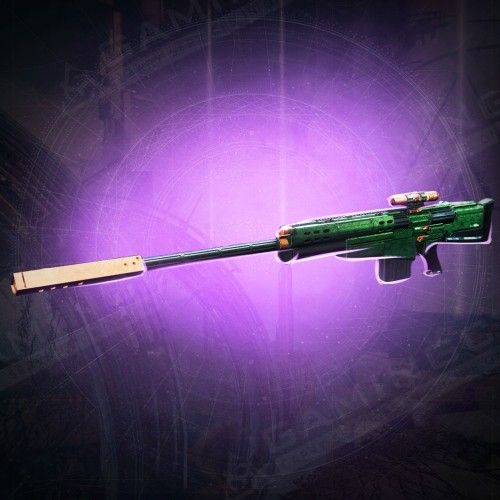 24/7 support
Get a helpful human reply in ±15 seconds!

Hide My Boost
We've developed this unique software to protect you from bans and suspensions. It allows account sharing without flagging an account.

Secure Payments
You can pay securely with PayPal or your Credit Card via Stripe. All payments are covered with the customer protection system and money back guarantee!

Secure Web-site
SSL and HTTPS protocols are used for your 100% privacy & data safety

Enlarge your collections!
An extensive list of unique & rare collectibles makes your gameplay brighter and your whole account more precious!
Explore this page of our website to buy the Silicon Neuroma boost – an extraordinary Legendary Kinetic Sniper Rifle from Destiny 2 Lightfall's Nightfall activities. Elevate the potential of this SR with our premium carry services, delivered by seasoned sherpas. Their extensive expertise guarantees a swift unlocking of any desired gear – whether it's the Silicon Neuroma SR, its God Roll configuration, or specific perks. Your order will be done quickly and 100% securely.
Our adept players are dedicated to farming the Silicon Neuroma for you, ensuring a seamless and effortless experience. Irrespective of your gaming platform – be it PlayStation, PC, or Xbox – our services cater to all, guaranteeing widespread accessibility to our exceptional support.
Embark on your Destiny 2 adventure with us today and uncover the ease of enhancing your gameplay to the pinnacle through our boosting services.
Why buying the Silicon Neuroma is a must-have?
Purchasing the Silicon Neuroma and get its high bodyshot damage, making it a potent choice for PvP. With a whopping 158 bodyshot damage, it stands out as a strong contender in the aggressive sniper rifle category. Its aggressive frame also lends itself well to dealing heavy damage to bosses and high-value targets in PvE scenarios.
How to Get the Silicon Neuroma?
Silicon Neuroma SR is obtainable through Nightfall activities. Keep in mind that weapons there are on a weekly rotation. To get it, you'll need to participate in the Nightfall Strike playlist during a week when Silicon Neuroma is the featured reward. Farming D2 NF, especially at higher difficulties, increases your chances of obtaining the weapon.
The Perks of the Silicon Neuroma and the God Roll
The Silicon Neuroma Sniper Rifle has the following base stats:
Impact: 90
Range: 74
Stability: 17
Handling: 24
Reload Speed: 27
Reload Time: 3.48s
Aim Assistance: 47
Zoom: 43
Airborne Effectiveness: 4
Recoil: 62
Bounce Intensity: 38
Rounds Per Minute: 72
The God Roll for Silicon Neuroma depends on your preference and playstyle, but here are some recommended perk combinations for both PvE and PvP:
Silicon Neuroma PvE God Roll:
Barrel

: Fluted Barrel

Magazine

: Appended Mag

Perk 1

: Triple Tap

Perk 2:

Firing Line or Frenzy
Regarding your PvE perks, the choice of barrels holds relatively less significance. Nevertheless, considering an enhancement in handling and stability, Fluted Barrel could be a favorable selection. As for the magazine, it's recommended to opt for Appended Mag, given that Silicon features an exceedingly small magazine size of 3. Consequently, prioritizing the augmentation of magazine capacity becomes essential. In terms of perks, aiming for Triple Tap along with either Firing Line or Frenzy is advised. These particular perks will optimize your damage output, effectively transforming this sniper rifle into a commendable supplementary choice for dealing damage per second (DPS).
Silicon Neuroma PvP God Roll:
Barrel

: Fluted Barrel or Polygonal Rifling

Magazine

: Ricochet Rounds or Flared Magwell

Perk 1

: Snapshot Sights

Perk 2

: Opening Shot
In PvP, prioritizing elevated Handling and significant Stability is crucial. Hence, the optimal selection unquestionably leans towards Fluted Barrel. When it comes to the magazine, aiming for either Ricochet Rounds or Flared Magwell is recommended, as they contribute to bolstering stability. As for perks, directing your focus towards Snapshot Sights and Opening Shot is advised.
Is the Silicon Neuroma Worth the Farm?
Farming the Silicon Neuroma Destiny 2 Sniper Rifle demands unswerving dedication, high skill, and a lot of grind. However, not all players possess enough free time or the expertise required for this demanding endeavor. But fear not, for Gamingcy's adept carry services are poised to bridge that gap.
Within our ranks, experienced Destiny 2 sherpas boast intricate knowledge and exceptional prowess. With unwavering commitment, they undertake the task of farming the Silicon Neuroma on your behalf, providing a comprehensive solution to enrich your gaming journey.
Place your trust in Gamingcy, your steadfast online store, and allow us to elevate your Destiny 2 adventure.
Regardless of whether you're a seasoned warrior or a novice, the allure of unlocking the legendary Silicon Neuroma sniper rifle cannot be underestimated. With our boosts, you'll wield this remarkable weapon with resolute confidence, reigning supreme on the battlefield. Embrace our expertise and embark on a journey that will redefine your Destiny 2 legacy, leaving an indelible mark in the annals of time. Together, we'll unlock the Silicon Neuroma, forging an unforgettable path to glory.
ETA:
Average starting time: 1-3 hours
Average Execution time: 1-5 days
Rewards you will get:
Silicon Neuroma

Legendary Kinetic Sniper Rifle;
Unique Armor and Weapon drop from the Nightfalls;
Experience for your Season Pass and Artifact.
Options available:
Random Roll

: a weapon with

random perk

combos.

Adept

: You will get an Adept version of weapon.

Rolls with Guaranteed Perk

: We will get you a weapon with the

desired perk

roll.

God roll:

We will get you a weapon with the desired

god roll

.
Requirements:
1600+ Power Level

for Normal

1800+ Power Level

for Adept

All DLC

Recovery

(an experienced player will securely log into your account and do all the work for you)
This weapon can be received

only while this weapon is in the weekly rotation

. If it's not in the current weekly rotation – we'll wait until it becomes obtainable again.