Horror's Least Boost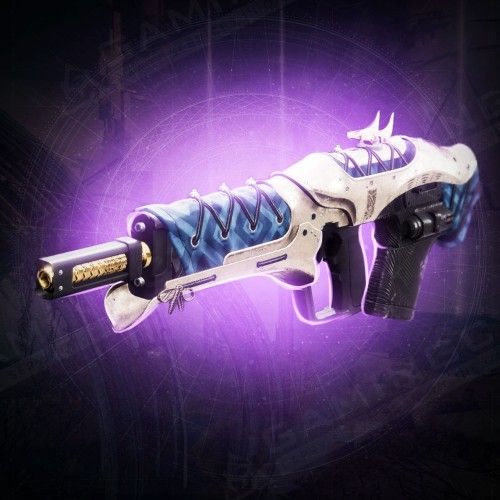 24/7 support
Get a helpful human reply in ±15 seconds!

Hide My Boost
We've developed this unique software to protect you from bans and suspensions. It allows account sharing without flagging an account.

Secure Payments
You can pay securely with PayPal or your Credit Card via Stripe. All payments are covered with the customer protection system and money back guarantee!

Secure Web-site
SSL and HTTPS protocols are used for your 100% privacy & data safety

Enlarge your collections!
An extensive list of unique & rare collectibles makes your gameplay brighter and your whole account more precious!
Welcome to our website's dedicated page, where you can buy the Horror's Least boost, a remarkable Legendary Energy Pulse Rifle obtainable within Destiny 2's Lightfall expansion. Unleash the full potential of this LPR through our premium carry services, which are administered by highly skilled D2 sherpas. Their extensive expertise guarantees a swift unlocking of your desired armament, whether it's the Horror's Least, farm its God Roll version, or get any specific perks. Your order will be done with utmost convenience and security.
Our adept gamers are wholly committed to farming the Horror's Least on your behalf, promising a seamless and effortless experience. It doesn't matter if you're playing on PlayStation, PC, or Xbox – our services are compatible with all platforms, ensuring universal access to our premium assistance.
Join us today to embark on your Destiny 2 journey and discover the convenience of elevating your gameplay to the pinnacle level through our boosting services.
Why buying the Horror's Least is a must-have?
Horror's Least purchase excels a Rapid-Fire pulse rifle, providing high fire rate and decent damage. It is particularly notable for its performance in both PvE and PvP activities. It might have a lower range stat, but its overall effectiveness compensates for this drawback.
How to Get the Horror's Least?
Securing a Horror's Least is intricately linked to participation in the Nightfall challenge, but don't mistake this as a guarantee you'll nab this particular firearm by merely completing the activity. The slate of weapons associated with this event undergoes a weekly cycle, creating periods of opportunity—and drought—for acquiring Horror's Least.
Your odds of getting this coveted weapon fluctuate depending on the difficulty level you opt for within the NF. Choosing the Adept difficulty, for instance, significantly narrows your chances compared to tackling a Master Nightfall. To clarify the odds for each difficulty, the list below outlines the varying levels of rarity for weapons associated with each:
Hero

– Uncommon;

Legend

– Common;

Master

– Common;

Grandmaster

– Common (Adept Variants Only).
For those with their sights set on the Adept version of Horror's Least, the road leads through the Grandmaster challenge during its featured weeks. The process may feel convoluted, but it's the established mechanism for earning this weapon. Craftsmanship isn't an option at the current moment; no blueprints are available for creating this weapon. Thus, acquiring a "God Roll" is ultimately a gamble, left to the whims of RNG.
The Perks of the Horror's Least and the God Roll
The Horror's Least Pulse Rifle has the following base stats:
Impact: 23
Range: 34
Stability: 49
Handling: 22
Reload Speed: 35
Reload Time: 2.36s
Aim Assistance: 82
Inventory Size: 56
Zoom: 17
Airborne Effectiveness: 17
Recoil: 55
Bounce Intensity: 45
Rounds Per Minute: 540
The God Roll for Horror's Least depends on your preference and playstyle, but here are some recommended perk combinations for both PvE and PvP:
Horror's Least PvE God Roll:
Barrel:

Arrowhead Brake

Magazine:

Tactical Mag or Appended Mag

Perk 1:

Perpetual Motion

Perk 2:

Vorpal Weapon or Frenzy
For primary perks, none are particularly exciting for PVE, so I'm opting for Perpetual Motion. Its buffs to reload speed, stability, and handling are excellent – especially for highly mobile players. Heating Up is also viable if you prefer benefits from stationary kills, but I prefer the overall stat boosts of Perpetual Motion while on the move. In the second slot, both Vorpal Weapon and Frenzy shine. Vorpal Weapon suits endgame activities with many Champions, while Frenzy offers a solid damage boost during combat. Your choice depends on your gun's purpose and intended use in challenging content.
Horror's Least PvP God Roll:
Barrel:

Hammer-Forged Rifling

Magazine:

Accurized Rounds

Perk 1:

Perpetual Motion

Perk 2:

Kill Clip
Examining the primary perks for PVP, Perpetual Motion stands out for this weapon. Given the high mobility of players in the game, this perk is almost always advantageous. Heating Up has its merits, but it's better suited for larger modes like Control or Rift, where encounters with numerous enemies are common. Nevertheless, the top choice unquestionably is Kill Clip. Its 33% damage boost transforms this pulse rifle into a true powerhouse.
Is the Horror's Least Worth the Farm?
Farming the Horror's Least Destiny 2 Pulse Rifle requires much time and effort, which not all players have. But fear not; Gamingcy's expert carry services are here to get it solved.
Our Destiny 2 sherpas possess intricate knowledge and exceptional prowess, which makes any in-game challenge quite simple to be solved. With unwavering dedication, they embark on the Horror's Least farming journey on your behalf, offering a comprehensive solution to enrich your gaming experience. Place your trust in Gamingcy, your steadfast companion, and let us enhance your Destiny 2 adventure. Whether you're a seasoned veteran or a new initiate, the significance of unlocking the legendary Horror's Least pulse rifle cannot be overstated.
You'll wield this exceptional weapon with utmost confidence through our boosts, reigning supreme on any battlefield. Embrace our expertise and embark on a journey to redefine your Destiny 2 experience, leaving an indelible mark on your gaming feelings. Together, we will unlock the full potential of the Horror's Least, forging an unforgettable path to glory!
ETA:
Average starting time: 1-3 hours
Average Execution time: 1-5 days
Rewards you will get:
Horror's Least

Legendary Energy Pulse Rifle;
Unique Armor and Weapon drop from the Nightfalls;
Experience for your Season Pass and Artifact.
Options available:
Random Roll

: a weapon with

random perk

combos.

Adept

: You will get an Adept version of weapon.

Rolls with Guaranteed Perk

: We will get you a weapon with the

desired perk

roll.

God roll:

We will get you a weapon with the desired

god roll

.
Requirements:
1600+ Power Level

for Normal

1800+ Power Level

for Adept

All DLC

Recovery

(an experienced player will securely log into your account and do all the work for you)
This weapon can be received

only while this weapon is in the weekly rotation

. If it's not in the current weekly rotation – we'll wait until it becomes obtainable again.