D.F.A. Boost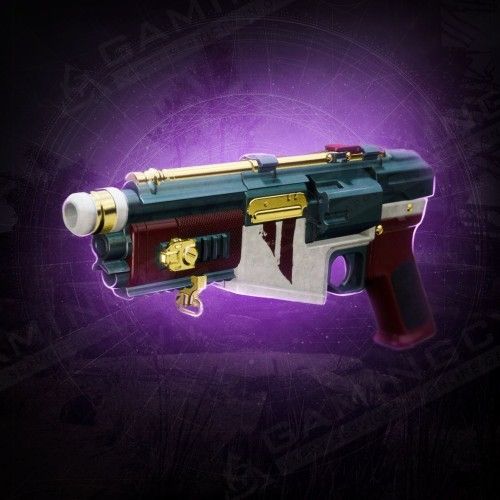 24/7 support
Get a helpful human reply in ±15 seconds!

Hide My Boost
We've developed this unique software to protect you from bans and suspensions. It allows account sharing without flagging an account.

Secure Payments
You can pay securely with PayPal or your Credit Card via Stripe. All payments are covered with the customer protection system and money back guarantee!

Secure Web-site
SSL and HTTPS protocols are used for your 100% privacy & data safety

Enlarge your collections!
An extensive list of unique & rare collectibles makes your gameplay brighter and your whole account more precious!
On this section of our website, you have the opportunity to buy the D.F.A. boost – an extraordinary Nightfall Legendary Kinetic Hand Cannon that has now become obtainable within Destiny 2's Lightfall expansion. Unleash the full potential of this weapon through our premium carry services, facilitated by seasoned D2 sherpas of the highest caliber. Their extensive expertise guarantees a rapid unlocking of your desired armament – whether it's the D.F.A. itself, its coveted God Roll, or specific sought-after perks. We guarantee that your order will be done fast and securely.
Our adept gamers are fully dedicated to farming the D.F.A. on your behalf, ensuring a seamlessly effortless experience for you. Regardless of your gaming platform – be it PlayStation, PC, or Xbox – our services are designed to cater to all, ensuring universally accessible access to our exceptional support.
Embark on your Destiny 2 journey today by joining forces with us, and explore the convenience of elevating your gameplay to new heights through our top-notch boosting services.
Why buying the D.F.A. is a must-have?
Purchasing the D.F.A. Hand Cannon possesses various strengths. It has high impact and decent range, making it effective for precision shots and medium-range engagements. Its perk pool includes options like Rapid Hit/Outlaw for PvE and Perpetual Motion/Rangefinder for PvP. Uptime and range are vital considerations when selecting perks for different activities.
How to Get the D.F.A.?
The D.F.A. Hand Cannon can be obtained as a Nightfall exclusive reward from the "Tree of Probabilities" Strike. However, don't assume you can simply engage in the NF rounds and expect it to drop in your arsenal. The weapon offerings from this activity undergo a weekly rotation. Consequently, there will be instances where acquiring this hand cannon is feasible, while other times, it might elude your grasp. The Nightfall difficulty plays a pivotal role in the likelihood of the D.F.A. making its way to you. For example, diving into the Adept challenge offers a narrower window of opportunity compared to conquering a Master Nightfall. To give you a clearer picture, here's the distribution of weapon rarity based on the difficulty tiers:
Hero

– Uncommon

Legend

– Common

Master

– Common

Grandmaster

– Common (Adept Variants Only)
If your eyes are set on the Adept version of D.F.A., your journey leads you to the Grandmaster challenge during its availability period. Navigating through these requirements might feel akin to a complex maze. While the system might not be the most streamlined, it remains the sole pathway to secure this firearm. As of this guide's publication, crafting this hand cannon isn't an option due to the absence of relevant gun blueprints. So, pinning hopes on a God Roll becomes a game of chance.
The Perks of the D.F.A. and the God Roll
The D.F.A. Pulse Rifle has the following base stats:
Impact: 84
Range: 45
Stability: 54
Handling: 42
Reload Speed: 47
Reload Time: 3.05s
Aim Assistance: 77
Zoom: 14
Airborne Effectiveness: 18
Recoil: 88
Bounce Intensity: 12
Rounds Per Minute: 140
The God Roll for D.F.A. depends on your preference and playstyle, but here are some recommended perk combinations for both PvE and PvP:
D.F.A. PvE God Roll:
Barrel

: Smallbore

Magazine

: Tactical Mag or Appended Mag

Perk 1:

Triple Tap or Outlaw

Perk 2

: Rampage or Vorpal Weapon
Regarding the main benefits, your preference should lean towards either Triple Tap or Outlaw for the initial slot. If you consistently hit every shot, Triple Tap rewards you with an additional three rounds, while Outlaw expedites reloads upon landing precision kills. Both options are valuable, and the choice hinges on which aligns better with your personal style of play. Personally, I lean towards Outlaw due to its reliability, although Triple Tap pairs excellently with perks like Vorpal Weapon. Alternatively, opting for Rampage can enhance D.F.A.'s damage after each elimination. While not the flashiest choice, the Outlaw/Rampage combo has remained a venerable perk combination since the game's inception.
D.F.A. PvP God Roll:
Barrel

: Hammer-Forged Rifling

Magazine

: Accurized Rounds

Perk 1

: Perpetual Motion or Fragile Focus

Perk 2

: Opening Shot
When selecting your primary perks, your initial decision should revolve around Perpetual Motion or Fragile Focus. Personally, I've held a strong affinity for Perpetual Motion due to Destiny 2's dynamic and mobile gameplay, enabling most players to consistently activate this perk. Fragile Focus presents an intriguing alternative, contributing to extended range. However, there's a caveat – it demands taking damage first, which poses a certain risk in PVP due to the rapid time-to-kill. Irrespective of your chosen perk, your optimal selection for the second slot should be Opening Shot. This particular ability holds a prominent position in PVP, solidifying its status as a best-in-slot choice for hand cannons.
Is the D.F.A. Worth the Farm?
Farming the D.F.A. Destiny 2 Hand Cannon necessitates time, luck, grind, and skill. Yet, not every player possesses an opportunity for this formidable undertaking. However, fear not, for Gamingcy's adept carry services are poised to bridge this gap.
We work with the best Destiny 2 sherpas who showcase intricate knowledge and remarkable prowess. With unrelenting commitment, they embark on the journey of D.F.A. farming on your behalf, presenting a comprehensive solution to enrich your gaming voyage. Invest your trust in Gamingcy, your steadfast companion, and allow us to elevate your Destiny 2 gameplay. Whether you stand as a battle-tested Guardian or a newbie, the allure of unlocking the D.F.A. legendary hand cannon's power remains an undeniable force.
With our boosts, you shall wield this remarkable weapon with unwavering assurance, reigning supreme upon the battlefield. Embrace our expertise and set forth on a journey that shall redefine your Destiny 2 arsenal, leaving an indelible imprint upon your progress. Together, we shall unlock the D.F.A., forging an unforgettable path toward the pinnacle.
ETA:
Average starting time: 1-3 hours
Average Execution time: 1-5 days
Rewards you will get:
D.F.A.

Legendary Kinetic Hand Cannon;
Unique Armor and Weapon drop from the Nightfalls;
Experience for your Season Pass and Artifact.
Options available:
Random Roll

: a weapon with

random perk

combos.

Adept

: You will get an Adept version of weapon.

Rolls with Guaranteed Perk

: We will get you a weapon with the

desired perk

roll.

God roll:

We will get you a weapon with the desired

god roll

.
Requirements:
1600+ Power Level

for Normal

1800+ Power Level

for Adept

All DLC

Recovery

(an experienced player will securely log into your account and do all the work for you)
This weapon can be received

only while this weapon is in the weekly rotation

. If it's not in the current weekly rotation – we'll wait until it becomes obtainable again.