The Hothead God Roll Boost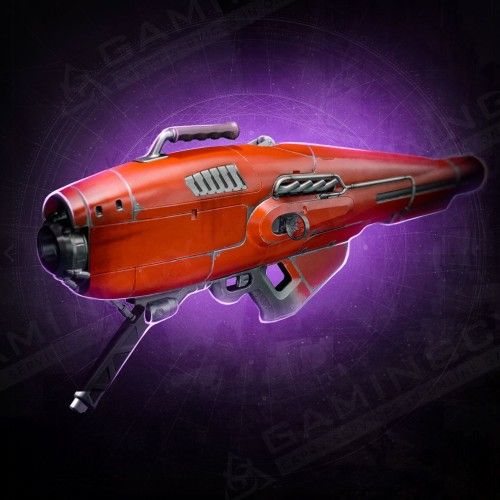 24/7 support
Get a helpful human reply in ±15 seconds!

Hide My Boost
We've developed this unique software to protect you from bans and suspensions. It allows account sharing without flagging an account.

Secure Payments
You can pay securely with PayPal or your Credit Card via Stripe. All payments are covered with the customer protection system and money back guarantee!

Secure Web-site
SSL and HTTPS protocols are used for your 100% privacy & data safety

Enlarge your collections!
An extensive list of unique & rare collectibles makes your gameplay brighter and your whole account more precious!
On this page of our site, you can buy the Hothead boost and its God Roll farming. This weapon is an extraordinary Legendary Power Rocket Launcher obtainable in Destiny 2.
Through our platform, you can access elite carry services provided by seasoned D2 players with extensive expertise and knowledge to acquire any weapon efficiently.
Whether you aim to unlock this legendary rocket launcher, secure the highly sought-after God Roll, or obtain a specific combination of perks, our professional gamers will deftly farm the Hothead on your behalf, ensuring a seamless and remarkable experience.
We've got you covered no matter what platform you play on – PlayStation, PC, or Xbox! Embark on this extraordinary journey with us today and explore the unparalleled convenience of boosting and optimizing your Destiny 2 progress.
Why is buying the Hothead a must-have?
The Hothead is a pinnacle of power, renowned for its devastating damage to bosses, vehicles, and rival Guardians. Its fast reload speed, and explosive damage capabilities render it a force to be reckoned with across many activities. The god roll perks, as previously mentioned, serve to amplify its already impressive performance in terms of velocity, reload speed, and damage potential, propelling it to even greater heights of destructive might. Prepare to witness the true power of the Hothead as it decimates all who stand in its path, leaving nothing but a trail of fiery destruction in its wake.
Our team comprises expert Destiny 2 players who are good at the game. They're ready to work hard to get and upgrade the Hothead for you. Pick Gamingcy as your boosting site, and let us take your Destiny 2 game to the next level. We'll face the challenges, farm the Hothead, and make you a legend among Guardians.
How to Get the Hothead?
The Hothead is no longer obtainable from Nightfalls. However, players who advance sufficiently with Commander Zavala still have a shot at securing classic Hothead rolls. You can get The Hothead through Legacy Focusing, which is available via Commander Zavala, and it requires you to spend Vanguard Engrams along with a few assorted materials. Legacy Focusing serves as a treasure trove for an array of vendor weapons that aren't available through natural drops anymore, including the ones from the Vanguard's past collection.
It's crucial to understand that getting your hands on the Hothead requires a great deal of skill and rock-solid patience. There's no certainty in the drop rate for this weapon, and you might have to try over and over to get the combination of perks you want or the highly prized God Roll. But don't worry, Gamingcy offers the Hothead boost as a practical way to skip the tedious grind and get this amazing rocket launcher with the perks you like, backed by our solid guarantee. Our carry services are customized to fit the needs of every Destiny 2 player, offering a value-for-money and efficient route to snagging this powerful weapon.
The Perks of the Hothead and the God Roll
Hothead is a legendary rocket launcher in Destiny 2 with the following base statistics:
RPM (Rounds per Minute): 20
Velocity: 57
Stability: 40
Handling: 47
Reload Speed: 45
Magazine size: 1
These base stats can be boosted by the various perks and mods that the weapon can roll with.
The Hothead PvE god roll:
Barrel

: Hard Launch

Magazine

: Impact Casing

Perk 1

: Field Prep

Perk 2

: Clown Cartridge

Masterwork

: Reload Speed

Adept Mod

: Adept Big Ones Spec
Hothead with Hard Launch ensures accurate rocket delivery, Impact Casing adds 10% damage to direct hits, and Field Prep combined with Clown Cartridge boosts reload speed, reserve ammo, and rocket count.
The Hothead PvP god roll:
Barrel

: Volatile Launch

Magazine

: Black Powder

Perk 1

: Impulse Amplifier

Perk 2

: Explosive Light

Masterwork

: Blast Radius

Adept Mod

: Adept Blast Radius
Volatile Launch and Black Powder trade handling, stability, and velocity for a wider blast radius. Impulse Amplifier partially offsets these drawbacks. Explosive Light boosts Hothead's already devastating blast radius, ensuring enemy devastation. Witness the explosive might of Hothead as it obliterates all opposition.
ETA:
Average starting time: 1-3 hours
Average Execution time: 1-2 days
Rewards you will get:
The Hothead

Legendary Power Rocket Launcher.
Unique Armor and Weapon drop from the Nightfalls;
Exp for your Season Pass & Artifact level.
Options available:
Random Roll

: a weapon with

random perk

combos.

Adept

: You will get an Adept version of weapon.

Rolls with Guaranteed Perk

: We will get you a weapon with the

desired perk

roll.

God roll:

We will get you a weapon with the desired

god roll

.
Requirements:
1600+ Power Level

for Normal

1800+ Power Level

for Adept

All DLC

Recovery

(an experienced player will securely log into your account and do all the work for you)
This weapon can be received

only while this weapon is in the weekly rotation

. If it's not in the current weekly rotation – we'll wait until it becomes obtainable again.