Iron Banner Boost


Unleash Your Guardian's Potential with Gamingcy's Iron Banner Boosting Services in Destiny 2: Lightfall. Complete the hardest quests and challenges and get the most powerful rewards, including new armor, emblems, and the best weapons with our professional sherpas. All popular D2 platforms are supported: PlayStation, PC, and Xbox. So why wait? Buy Iron Banner boost now, and dominate this hardcore PvP mode with Gamingcy!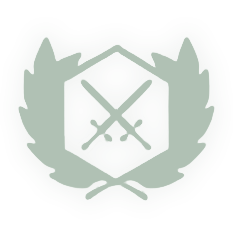 Dominate Iron Banner with our professional PvP players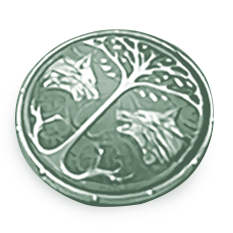 Don't miss the Iron Banner event: hurry to get incredible limited-time rewards!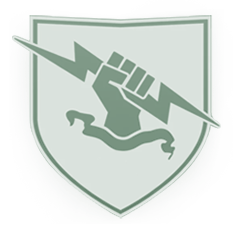 24/7 support: ask any questions & get replied in ± 15 seconds!
In our dedicated site segment, you will explore an array of Destiny 2 Iron Banner carry services ready for buying. Each possesses exceptional attributes and exclusive advantages, primed to elevate your gaming prowess and make you an invaluable asset to any fireteam! All boosts are executed by our expert D2 sherpas, capable of farming Iron Banner challenges across all degrees of complexity. Ascend to the Pinnacle of the game with Gamingcy!
Iron Banner Boost in Lightfall:
All you need to know
Destiny 2 Iron Banner boosting is a service provided by professional gamers to assist less experienced players or those with limited time in achieving specific objectives in the D2 IB event.
Iron Banner is a competitive player-versus-player (PvP) event in Destiny 2, where players battle against each other in teams to earn special Iron Banner-themed weapons, armor, and other rewards. However, due to the competitive nature of this mode, some players may find it challenging to attain these rewards on their own. That's where Iron Banner boosts by Gamingcy come in.
With our services, professional gamers (often called a booster or Sherpa) can play on the customer's account, helping you achieve your desired rank, complete specific challenges, or obtain particular rewards in the Iron Banner event. Alternatively, the "sherpa" (self-play) feature implies the client plays alongside professional gamers in their team.
Our carries are designed to help casual players progress in this PvP event, saving them time and effort and ensuring they can enjoy the game and the rewards without the often-intense grind.
Iron Banner Farming:
Must-have Rewards and the Loot pool
Farming Destiny 2 Iron Banner is a must because of the impressive loot pool full of powerful weapons and armor exclusive to this event. As a participant, you can compete for esteemed guns, such as the formidable Bite of the Fox and the impressive Jorum's Claw, alongside other exclusive weapon drops.
However, the Iron Banner rewards don't stop at weaponry. As you rise through the ranks, you'll earn Iron Banner engrams which can be exchanged for specialized gear sets. This exclusive armor stands out visually and enhances your performance in Iron Banner matches. With each piece of armor worn, you increase your chances of receiving more of these coveted engrams.
Destiny 2 Lightfall introduces the unique Iron Banner shader to sweeten the deal further, obtainable through rank reset with Lord Saladin. Equipping this emblem shows your commitment to the D2 IB and boosts your reputation gain, allowing you to progress faster.
Finally, Iron Banner farm can contribute to your Pinnacle and seasonal challenges, rewarding you with valuable resources like Bright Dust, XP, and reputation. Regular participation and the completion of these challenges make this mode a lucrative venture for any Guardian looking to enhance their gameplay experience in D2 Lightfall.
The Iron Banner rewards in Destiny 2 offer a compelling incentive to join the battle and test your power. As you climb the ranks and overcome your opponents, you'll be rewarded with some of the most sought-after gear in the D2 universe. No matter your experience level or playing style, there's something for everyone in the Iron Banner. Are you ready to accept the challenge?
Our reviews
8/23/2022
Amazing experience
Amazing experience, really pro and fast ! i will go with them again !
11/23/2022
My friend told me about this service...
My friend told me about this service and said they were trustworthy. The website was clear, well laid out and reasonably priced. The process to buy the serv...
3/31/2023
I ordered the Galakras mount…...
I ordered the Galakras mount achievement run, the raid was supposed to start at 6 and it started at 6:10 which was fine, and the run went smoothly, and I have m...
9/2/2023
Grind to Shine
I recently had the opportunity to participate in a 1-hour World of Warcraft game coaching lesson, and it was an incredible experience. The coach was highly know...
7/24/2023
Quick and efficient
Quick and efficient
5/7/2023
Great service
Great service, the customer support was incredible and the stream was amazing to watch. Really pleased with my purchase and will definitely use them again.
8/7/2023
Your pro experience right here...
Fast, reliable, professional. As a vanilla wow player, years have passed and I have now limited free time. Boosting, is the best to enjoy high level content whi...
6/4/2023
Quick communication
Quick communication, Fast service. Quick games
2/26/2023
Custom boost 75-80 and 200 gesr boos...
Ordered an lvl custom boost from 75-80 and 200 gear boost. Great communication and very great fast service :) good guys ! Would buy again ! Thank you :)
8/5/2023
Fantastic service
Great service there team was unbelievable very quick and efficient go above and beyond will be using again
7/31/2023
Got to say I was a little worried as...
Got to say I was a little worried as I have never used an online service before but decided to go for it..... Need not of worried as its totally legit and super...
1/21/2023
They promised the weapon I paid for ...
They promised the weapon I paid for and got it done in no time!
6/2/2023
is was good because they helped me i...
is was good because they helped me in game complete my goals with just as the offer included
1/15/2023
Great Service
Great Service. Fast response. Perfect
3/15/2023
Awesome service
Awesome staff. Fast and very professional. I will certanly use this service again!
5/13/2023
Great service
Great service. Good communication, speed, and security.
11/25/2022
Absolutely unbelievable!!!!...
Absolutely unbelievable. Level 80 in 1 day. 6 levels. I asked for it to be completed by the 30th. Truly amazing service guys 10/10!!
4/15/2023
Perfect Service very fast thanks a l...
Perfect Service very fast thanks a lot
6/30/2023
Wonderful Service!
Great service, lovely support - they got the job done and I received what I paid for. Couldn't ask for a better service.
10/14/2022
Great player had my character booste...
Great player had my character boosted in just a few hours. Honesty, Integrity, and great communication throughout the entire process, will be back.
D2 Iron Banner Carry:
An in-depth look at the process
While designing our Destiny 2 Iron Banner carry services, we strived to dramatically enhance our customer's gameplay, allowing them to dominate this hardcore PvP activity, skipping the tiresome farm and grind.
Facilitated by the legendary Lord Saladin, the last known Iron Lord, this event promises a chance to battle against other Guardians. It also offers an opportunity to get exclusive IB gear, enhancing your character's performance and appearance. In this part of our article, we'll tell you more facts about this mode by answering the most widespread questions.
How does the Iron Banner work?
In essence, the Iron Banner is a unique spin on the classic Control game mode of Destiny 2's Crucible. The event invites teams of six Guardians to compete in fierce battles, capturing zones and defeating opponents to accrue points. It's not just about raw combat; strategy and team coordination are essential, as holding more zones multiplies the points earned per kill.
Iron Banner diverges from other Crucible matches in one crucial aspect: Power Level advantages are enabled. It means your weapons and armor's power levels matter, making combat all the more intense and strategic. It makes the Iron Banner a unique playing field where high-level gear and skill combine to determine the win.
What are the Objectives in the Iron Banner?
The primary objective of our Destiny 2 Iron Banner carries is straightforward: capture zones and eliminate opponents to score points, aiming to reach the score limit before the opposing team. However, the event also introduces unique mechanics, such as the "Hunt." When a team captures all three zones, the Hunt begins, locking the zones for twenty seconds and allowing the controlling team to score additional points by defeating opponents.
Additional objectives come in the form of Iron Banner Bounties and Quests. These tasks range from achieving a certain number of kills with a particular weapon type to capturing zones or winning matches. They add another layer of challenge to the event and are the primary means of earning Iron Banner rewards.
How to Complete the Iron Banner?
There are no strict completion criteria for the Iron Banner; participation itself is engaging and rewarding. However, for the most dedicated players, completing all available Iron Banner Bounties and the seasonal quest can be seen as fully completing the event. Upon launching Destiny 2 during an IB week, visit Lord Saladin in the Tower. He'll offer you a list of Bounties and the Iron Banner quest for the season. These tasks involve objectives that can be fulfilled during Iron Banner matches. Complete them, return to Saladin, and claim your well-deserved rewards.
Four Strong Reasons to Buy Destiny 2 Iron Banner Carries Now
Purchasing our D2 Iron Banner carry service is a direct ticket to experience unmatched skill and unrivaled service quality in Destiny 2 Lightfall.
Enjoy the advantage of our longstanding proficiency: Since 2014, our platform has led the way in online gaming, boasting over 200k completed orders to date.
Choose your boosting service at your leisure: Your time is paramount to us, and we strive to ensure that our Iron Banner services sync flawlessly with your availability.
Benefit from our expansive team of 289+ seasoned sherpas: Our broad assembly of veterans stands ready to take on and swiftly complete your orders like no other service can.
Enjoy immediate support: Our human support team, available 24/7, leaps into action within 15 seconds to address your queries. Give our Iron Banner boosting in Lightfall a try - and you'll soon find yourself among our loyal customer base!
With Gamingcy, you're buying not just a boost: it goes with an unforgettable gaming journey that puts your contentment and achievements at the forefront. Let's conquer the epic battlegrounds of Destiny 2's Iron Banner together!
easy
Number ONE goal of our team is to make your time spent with us hassle-free and enjoyable
fast
We value your time and perfectly understand how important it is to get your boost right away!
effective
We know everything about online gaming. All of our 2067 boosters are members of top world guilds since early game expansions
safe
Secure Paypal payments;
Verified Trustpilot reviews;
Exclusive Hide My Boost system;
SSL and Https protocols for your 100% privacy and data safety.
Destiny 2 Iron Banner Boosting:
Why Choose Gamingcy?
With Gamingcy's Iron Banner Boost, you can now traverse the intense battlefields of Destiny 2 with confidence and grace. Let our team of professionals carry you to victory while you enjoy the spoils of war. Avail of our services today, and let Gamingcy guide your Guardian to new heights in Destiny 2: Lightfall.
At the heart of all our offerings is the love for gaming. We view our IB boost as a service and an enriching experience for our customers. With Gamingcy, you join a community of gamers who share your passion and understand the thrill of the chase in the sprawling cosmic battlefields of Destiny 2.
Experience the difference today - because with us, you are not just playing the game but mastering it. The legendary rewards of Iron Banner are now within your grasp!
Five strong reasons to buy Iron Banner boost now
Explore Gamingcy's Online Store: Your first step is to visit Gamingcy's digital store. Navigate to the proper D2 category upon arrival.
Select Your Desired Boost: On the Iron Banner service page, you'll find a diverse range of packages, each varying by the boost level, specific rewards, and timeframes. Review these options and choose the best one that fits your gaming goals and needs. Once you decided, add the package to your shopping cart.
Proceed to Checkout: After selecting your boost, proceed to checkout. At Gamingcy, we hold your privacy in the highest regard, ensuring that your details are always secure and never shared with third parties.
Make Your Payment: Select your preferred payment method after filling out the necessary information. Gamingcy accepts various payment options, from credit and debit cards to cryptocurrency, allowing you to choose the most convenient.
Relax and Await Your Boost: Once your payment has been processed, you only need to sit back and relax. Our professional sherpas will start working on your order, grinding through the Iron Banner on your behalf. You'll be updated when your boost is active and notified once the desired rewards are ready in your account.
Join Gamingcy's Iron Banner boost today and elevate your Destiny 2 experience! We handle the grind so that you can enjoy the exhilarating aspects of the Iron Banner and the expansive universe of Destiny 2: Lightfall.
shop
Choose the service you need and add it to the cart. If you have any questions - don't hesitate to ask our 24/7 support team
checkout
Follow the cart's instructions and pay securely with Paypal or with your Credit card!
process
Contact us in Discord, Skype, or Facebook messenger to confirm your order and start the service!
done
Once your service is completed, our manager will immediately inform you about it!
review
Your opinion matters! Share your experience with other customers and help us to improve!