Iron Banner Challenges Boost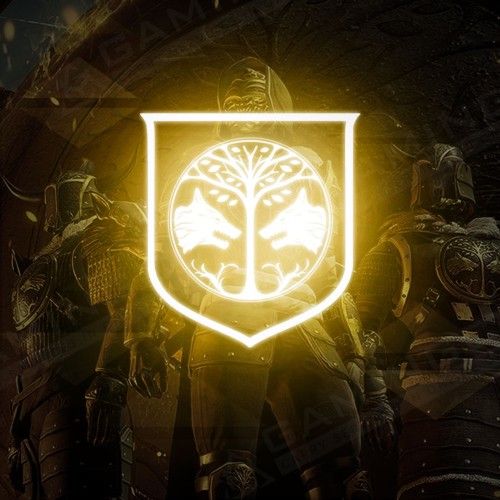 Boosting Schedule
Set the time when the booster may play your account with your manager. We can provide your whole carry while you're AFK without disturbing your usual gaming time!

24/7 support
Get a helpful human reply in ±15 seconds!

Hide My Boost
We've developed this unique software to protect you from bans and suspensions. It allows account sharing without flagging an account.

Secure Payments
You can pay securely with PayPal or your Credit Card via Stripe. All payments are covered with the customer protection system and money back guarantee!

Secure Web-site
SSL and HTTPS protocols are used for your 100% privacy & data safety
Our website offers a convenient option to purchase our Iron Banner Challenges boosting service for your Destiny 2 guardians, allowing you to quickly secure exclusive PvP rewards. This service is available for Xbox, PC, and PlayStation players, granting everyone the opportunity to unlock the incredible rewards associated with these items.
Iron Banner Challenges introduce an additional layer of depth and reward to the Iron Banner event, motivating players to actively participate in specific gameplay objectives and strive for additional rewards beyond regular matches. These challenges provide a platform for players to showcase their skills, adapt their strategies, and earn exclusive rewards that are closely tied to the Iron Banner event.
At Gamingcy, we take pride in delivering an authentic and handcrafted service for farming Iron Banner Challenges. We strictly adhere to ethical standards and refrain from utilizing any third-party trading or bots. Our team of expert boosters is dedicated to saving you time and efficiently ranking up your character, ensuring a seamless experience.
To ensure the utmost security and efficiency, we offer our service through the reliable and secure Piloted Mode. A dedicated booster will access your account and fulfill the necessary requirements, prioritizing the safety of your account throughout the process. Rest assured that our goal is to unlock the true potential of Iron Banner Challenges for your Destiny 2 character, providing you with an elevated gaming experience that reaches new heights.
Choose Gamingcy to embark on a journey towards conquering Iron Banner Challenges and reaping the rewards they offer. Let us handle the intricacies while you enjoy the fruits of your achievements in the world of Destiny 2.
What are Iron Banner Challenges in Destiny 2?
Iron Banner Challenges in Destiny 2 are special objectives or tasks that players can complete during the Iron Banner event. These challenges provide additional goals and rewards beyond the regular gameplay, adding an extra layer of engagement and excitement to the event. Here's what you need to know about Iron Banner Challenges:
Unique Objectives:

Iron Banner Challenges introduce specific objectives that players need to complete during Iron Banner matches. These objectives can range from simple tasks like capturing zones or defeating opponents using specific weapon types to more complex objectives that require strategic gameplay or teamwork.

Seasonal Challenges:

Each Iron Banner event typically features a set of seasonal challenges that are available only during that specific event. These challenges may vary from event to event, providing fresh and unique objectives for players to tackle.

Reward Progression

: By completing Iron Banner Challenges, players earn progress towards unlocking additional rewards. These rewards can include Iron Banner-themed weapons, armor pieces, ornaments, emblems, shaders, and other valuable items.

Increased Reputation

: Iron Banner Challenges often offer increased reputation rewards compared to regular Iron Banner matches. This means that by completing challenges, players can earn more Iron Banner reputation, which contributes to their overall Iron Banner Rank progression.

Additional Tokens:

In addition to reputation gains, completing Iron Banner Challenges also awards players with Iron Banner tokens. These tokens can be turned in to Lord Saladin, the Iron Banner vendor, in exchange for additional rewards and packages.

Team and Individual Challenges:

Iron Banner Challenges may include objectives that can be completed individually or require coordinated efforts from the entire team. This encourages both personal achievement and teamwork within Iron Banner matches.

Variety of Challenges

: Iron Banner Challenges offer a diverse range of objectives, catering to different playstyles and strategies. This ensures that players of various preferences can find challenges that suit their preferred approach to the game.
Destiny 2 Iron Banner Challenges Boost: how does it work?
Upon acquiring our Iron Banner Challenges farming service, expect a swift response from your dedicated personal manager within 5-10 minutes through Discord, Skype, or Email. This initial contact is essential for discussing specific details, such as determining the optimal start time that aligns perfectly with your preferred playing schedule.
Invest wisely in your Destiny 2 guardians by taking advantage of our exceptional Iron Banner Challenges boosting service. By doing so, you can bypass the time-consuming grind and immediately reap the benefits of high-level rewards, enhancing your gaming experience to new heights.
When you partner with Gamingcy, rest assured that you are in the hands of highly skilled Destiny 2 players who will efficiently handle every aspect of the service. Our goal is to provide you with an experience that is not only worry-free but also ensures optimal results. Say goodbye to the tiresome tasks associated with Iron Banner Challenges and entrust them to us.
Take the first step toward a streamlined and rewarding journey by purchasing a boost from Gamingcy. Let us handle the mundane aspects while you enjoy the fruits of our labor. Your Destiny 2 guardians deserve the best, and we are here to make that a reality.
ETA:
Average starting time: 1-3 hours
Average Execution time: 1-2 hours per challenge
Rewards you will get:
The desired number of Daily Iron Banner challenges completed;
Iron Banner Reputation Points;
Crucible Reputation Points;
Exp for your Season Pass and Artifact;
A chance to get other rng-based rewards.
Requirements + Important notes:
Recovery

(an experienced player will securely log into your account and do all the work for you)