Bite of the Fox Boost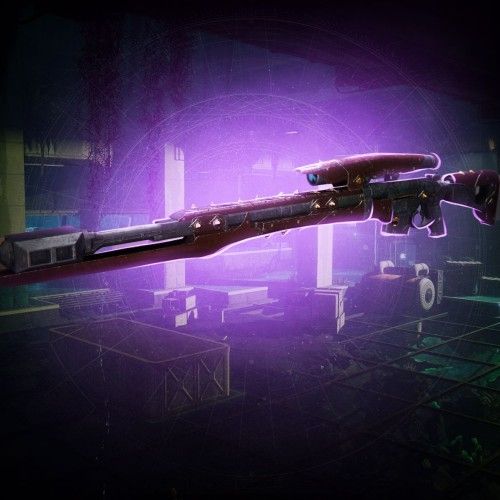 24/7 support
Get a helpful human reply in ±15 seconds!

Hide My Boost
We've developed this unique software to protect you from bans and suspensions. It allows account sharing without flagging an account.

Secure Payments
You can pay securely with PayPal or your Credit Card via Stripe. All payments are covered with the customer protection system and money back guarantee!

Secure Web-site
SSL and HTTPS protocols are used for your 100% privacy & data safety

Enlarge your collections!
An extensive list of unique & rare collectibles makes your gameplay brighter and your whole account more precious!
We proudly present our exclusive offering: the Bite of the Fox boost, an extraordinary Legendary Kinetic Sniper Rifle awaiting your grasp in the world of Destiny 2. Through our cutting-edge platform, you gain access to elite carry services delivered by seasoned D2 players who possess unrivaled expertise and extensive knowledge to effortlessly acquire any weapon. Whether you seek to unlock this legendary gem, secure the highly coveted God Roll, or obtain a specific combination of perks tailored to your desires, our skilled professional gamers stand ready to deftly farm the Bite of the Fox on your behalf, ensuring a seamless and rewarding experience.
Our comprehensive D2 services cater to players across all gaming platforms, be it PlayStation, PC, or Xbox, ensuring that the benefits of our exceptional assistance are accessible to all. Embark on this remarkable journey with us today and unveil the unrivaled convenience of boosting and elevating your Destiny 2 adventure to unparalleled heights.
Why buying the Bite of the Fox is a must-have?
Purchasing the Bite of the Fox Sniper Rifle is a coveted feat, as this rare weapon exclusively drops from the prestigious Iron Banner game mode, cementing your status as a true Iron Lord and collector. Snipers hold a valuable place in PvP battles, providing a ranged advantage that, when wielded with precision, can secure crucial headshot kills.
How to Get the Bite of the Fox?
The Bite of the Fox can be unlocked by completing Iron Banner matches and earning rank-up packages from Lord Saladin at the tower. This weapon is exclusive to the limited-time Iron Banner event, making farming opportunities limited to when Bungie releases it.
However, farming the Bite of the Fox demands not only skill but also unwavering patience. The drop rate for this weapon is far from guaranteed, and obtaining the desired combination of perks or the sought-after God Roll may require numerous attempts. Fortunately, Gamingcy presents the Bite of the Fox boosts as a solution to bypass the demanding grind and acquire this legendary sniper rifle with your preferred perks, all backed by our guarantee. Our carry services are tailored to cater to the diverse needs of Destiny 2 players, providing a cost-effective and efficient pathway to obtain this exceptional weapon.
The Perks of the Bite of the Fox and the God Roll
PVP – Bite of the Fox god roll:
Barrel

: Fluted Barrel

Magazine

: Tactical Mag

Perk 1:

Snapshot Sights

Perk 2

: Moving Target

Origin Trait

: Skulking Wolf

Masterwork

: Handling

Mod:

Quick Access Sling
Fluted Barrel stands out as the superior choice for enhancing both Handling and Stability, optimizing your overall weapon control. As for the magazine, Tactical Mag emerges as the recommended option, offering a combination of beneficial perks. However, if you desire to experiment with Airborne Effectiveness, Steady Rounds or Extended Mag can be viable alternatives.
When it comes to the first perk, Snapshot Sights takes the lead, granting you the advantage of faster aim-down-sight (ADS) speed, seamlessly complementing the effectiveness of Moving Target in the second column. On the other hand, if you prefer a more tactical approach, Firmly Planted proves to be an intriguing option, enabling you to slide into your attacks and gain additional benefits.
PVE – Bite of the Fox god roll:
Barrel

: Fluted Barrel

Magazine

: Tactical Mag

Perk 1

: Envious Assassin

Perk 2:

Vorpal Weapon

Origin Trait

: Skulking Wolf

Masterwork

: Handling

Mod

: Major Spec
Continuing from the PVP god roll, Fluted Barrel and Tactical Mag remain essential choices, enhancing the overall Handling of the weapon. However, if you find that the gun tends to veer off course, consider equipping Arrowhead Brake to mitigate excessive recoil.
For the perk columns, prioritize acquiring Envious Assassin and Vorpal Weapon. Envious Assassin ensures that kills with another weapon overflow the magazine of your gun, providing you with a surplus of ammunition. This abundance of bullets becomes especially potent against bosses when combined with the devastating effect of Vorpal Weapon, unleashing amplified damage upon these formidable foes.
Choose Gamingcy as your trusted store and let us carry your Destiny 2 experience to new realms of achievement. With our assistance, you can confidently wield this extraordinary weapon, dominating the battlefield with unwavering confidence!
ETA:
Average starting time: 1-3 hours
Average Execution time: 1-2 days
Rewards you will get:
Bite of the Fox

Kinetic Sniper Rifle;
Exp for your Season Pass and Artifact level.
Requirements + Important notes:
Recovery:

an experienced player will securely log into your account and do all the work for you.