Iron Banner Seal Boost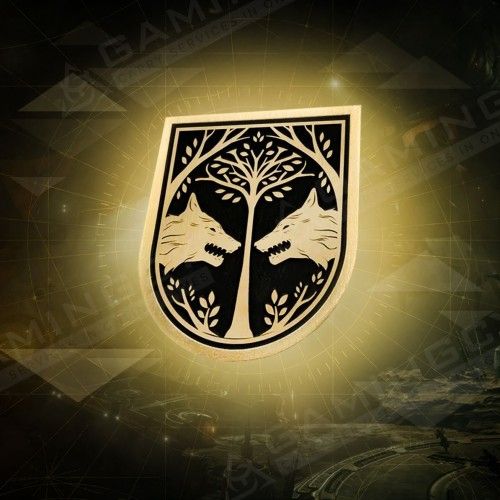 Boosting Schedule
Set the time when the booster may play your account with your manager. We can provide your whole carry while you're AFK without disturbing your usual gaming time!

24/7 support
Get a helpful human reply in ±15 seconds!

Hide My Boost
We've developed this unique software to protect you from bans and suspensions. It allows account sharing without flagging an account.

Secure Payments
You can pay securely with PayPal or your Credit Card via Stripe. All payments are covered with the customer protection system and money back guarantee!

Secure Web-site
SSL and HTTPS protocols are used for your 100% privacy & data safety
Welcome to Gamingcy's site page dedicated to Destiny 2 Lightfall's Iron Banner Seal boosting and title unlock! Regardless of your platform—PlayStation, PC, or Xbox—our skilled sherpas are well-acquainted with every challenge and triumph that awaits you in the D2 Iron Banner.
To achieve the Iron Banner title, our boost involves account sharing, where our expert gamer will diligently play your character and successfully complete the specific triumphs required for the Iron Banner seal. Here is the list of triumphs you'll need to complete:
Glorious Howl
Again, With Feeling!
On Point
One and Done
Down, Dear Friend
Jolder's Victory
Gunnora's Seal
Orimund's Taste
Orewing's Spirit
Frostmire's Will
Crimil's Dedication
Jorum's Howl
You have two options: either purchase the entire Iron Banner seal carry with a bundle discount or choose specific triumphs to be completed rapidly and securely by our PRO gamers. With Gamingcy by your side, you can confidently dominate the Iron Banner!
The Iron Lord Title Boost: How does it work?
When it comes to buying the prestigious Destiny 2 Iron Lord Title boosting, our expert gamers are here to offer you a comprehensive turnkey service, ensuring all requirements are completed with ease. Our streamlined process is designed to be swift, user-friendly, and intuitive at every step. Let us walk you through how it works:
First, select the Triumphs you wish to unlock as part of the Iron Banner seal carry. We provide a wide range of Triumphs to cater to various objectives and stages of progression.
Once you've made your choices, add them to your cart and proceed to make a secure payment. We accept various payment methods, including Visa/Mastercard and cryptocurrencies.
After a successful transaction, get in touch with your assigned manager through preferred communication channels like Discord, Skype, or Email. This personalized correspondence ensures quick resolution of any queries or concerns.
Together with your manager, decide on the most suitable schedule for your Destiny 2 Iron Lord boosting service. If you prefer, you can also opt to start with the earliest available PvP fire team.
Our professional gamers will then embark on focused gaming sessions on your account until they've accomplished the purchased IB Triumph(s). Rest assured, this approach guarantees the desired results. Please note that account sharing will be necessary for this step.
Once the task is completed, we'll notify you on Discord. At this point, your D2 Iron Banner title will be unlocked, and you can begin reaping its well-deserved rewards.
Lastly, we kindly request that you share your experience with Gamingcy on Trustpilot. Your valuable feedback helps us refine our services and aids other customers in finding the premier boosting website on the internet.
With Gamingcy's expertise, you can proudly showcase the Iron Lord Title in Destiny 2 and revel in the benefits it brings.
How to get the Iron Banner Seal and Iron Lord Title?
Unlocking the prestigious Iron Banner Seal and Iron Banner Title in Destiny 2 demands the completion of a series of Triumphs closely tied to the Iron Banner. While the most challenging Triumphs of the Iron Lord title are not explicitly disclosed, their nature and associated difficulties hint at their existence. Interestingly, flawless completion of the Iron Banner is not mandatory to earn the Iron Lord Seal.
Here's a brief overview of some of the challenges you'll face:
"Jolder's Victory": Win 100 Iron Banner matches across all events and seasons.
"Gunnora's Seal": Obtain 15 pieces of unique Iron Banner armor.
"Orimund's Taste": Acquire 15 pieces of unique Iron Banner weapons.
"Orewing's Spirit": Earn points by completing objectives, requiring significant gameplay effort.
"Frostmire's Will": Complete 12 Iron Banner challenges, a time-consuming and demanding task.
Acquiring the Iron Lord title can indeed be a demanding and time-consuming challenge. To elevate it to the gilded version, players must complete five additional Triumphs, in addition to the standard Iron Lord title requirements. However, with Gamingcy's assistance, conquering these challenges becomes an achievable feat.
ETA:
Average starting time: 1-3 hours
Average Execution time: 1-7 days
Rewards you will get:
Full or selected Triumphs completed;
The

Iron Lord

Title

(all triumphs);
A lot of Iron Banner legendary and pinnacle raid gear;
A chance to get other rng-based rewards during the completion.
Requirements + Important notes:
Recovery

(an experienced player will securely log into your account and do all the work for you)