WoW Reputation boost


Discover the fastest WoW Rep boosts provided by professional gamers in the EU, US, and Oceania regions. WoW offers its players numerous factions located all over Azeroth with amazing rewards, including collectibles like mounts and tabards. However, leveling reps is very grindy. Take advantage of the World of Warcraft reputation boost by Gamingcy, and skip the tedious part of the game. Enjoy the benefits of the Exalted level without wasting your time doing monotonous quests!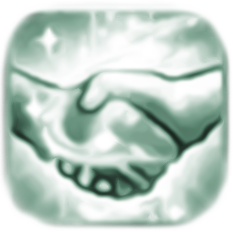 Save your time: get Exalted standing with any faction without tedious grinding!

HideMyBoost system for 100% privacy & security

We can play while you're afk, not interrupting your habitual gaming time.
Receive the desired faction rep with our WoW Reputation leveling! Forget about the tiresome quests farming — leave this leveling to our professionals. Boost reputation in WoW today and acquire immeasurable amounts of collectible items and much more! Fast, easy, and at a low price!
Reputation boost in WoW:
How does it work?
Buy a Rep boost in WoW — save your precious time and unlock tons of rewards hassle-free!
Each World of Warcraft expansion comes with tons of content, including Various factions scattered throughout the game zones. Players can earn reputation points by helping them in one way or another. Reaching certain thresholds opens higher levels of trust, allowing players to become true friends and saviors of various communities. And it comes with a special bonus.
Each WoW faction has a specific vendor where you can buy exclusive goods. You have to reach certain reputation levels to access the best and rarest wares. The assortment usually includes account-wide toys, transmog items, mounts, pets, and more. On top of that, some factions open various bonus features and discounts.
Players must perform various activities for the World of Warcraft faction to earn reputation points. It usually involves doing daily or weekly quests, killing enemies in particular dungeons, participating in open-world activities, etc. It may not sound so bad until one looks at the necessary amount of rep to reach the maximum. We are talking about many thousands. This fact turns leveling WoW reputation into a bothersome and tiring grind devoid of any fun.
That is why WoW Reputation boosts from Gamingcy exist to save you from all the grinding and farming. No need to repeat the same quests and dungeons over and over again, wasting your precious time. Leave these reputations farming to our pro-gamers.
WoW Levels of Reputation
In World of Warcraft (WoW), reputation levels play a significant role in character progression and in unlocking various rewards, such as gear, mounts, and crafting recipes. Reputation is gained by completing quests, participating in dungeons or raids, or killing certain mobs associated with the corresponding faction. Each reputation level has a specific point threshold, and players must earn points to advance through the ranks. The reputation levels, in ascending order, are as follows:
Hated

(0 - 36,000 points): This is the lowest reputation level, and many factions will be hostile towards players at this level.

Hostile

(0 - 3,000 points): The faction is still aggressive towards the player but less so compared to the Hated level.

Unfriendly

(0 - 3,000 points): The faction is no longer hostile, but players cannot interact with the NPCs (Non-Player Characters) associated with the faction, such as vendors or quest givers.

Neutral

(0 - 3,000 points): At this level, players can interact with the NPCs of the faction, access basic services, and accept quests.

Friendly

(0 - 6,000 points): Players receive a small discount when purchasing items from the faction's vendors and gain access to more quests.

Honored

(0 - 12,000 points): Additional rewards, such as unique crafting recipes or items, become available at this level. Players also receive a more significant

discount

when buying from vendors.

Revered

(0 - 21,000 points): More rewards become accessible, including high-level gear, unique mounts, or rare crafting recipes. The discount when purchasing from vendors also increases.

Exalted

(0 - 1,000 points): This is the highest reputation level, and players receive the maximum discount from vendors and access to the most exclusive rewards and achievements for the faction.
To increase reputation levels, players should complete quests, participate in world events, and engage in activities associated with the faction they want to gain rep with. Remember that building a reputation with one faction might decrease the reputation of another opposing faction.
WoW Reputation leveling:
All you need to know
Our WoW Rep leveling comes as simple as it can be — you choose the desired expansion, a faction, and leave all the work to us. With our boosts we make everything as fast as possible, to ensure you can get your items in no time. But let us take a closer look at what WoW Reputation power leveling options you can buy.
Become friends with various denizens of Dragon Isles, such as Dragonscale Expedition, Maruuk Centaur, Iskaara Tuskarr, Valdrakken Accord, and their allies in no time with our leveling!
Earn reputations for residents of this afterlife realm, such as The Ember Court, Death's Advance, The Ascended, Ve'nari, and many others!
The Zandalari Empire, Proudmoore Admiralty, 7th Legion, Honorbound, and other sides of the Fourth War are waiting for your help in their cause.
Various factions and individuals, such as Nightfallen, Army of Light, Highmountain Tribe, etc. will more than just help you in a fight with the Legion if you earn their reputations.
All possible faction reputations from previous WoW expansions, be they either for Alliance or Horde, neutral like Darkmoon Faire — we got it covered! There are hundreds of different factions in-game. That also means there are huge amounts of reputations farming to receive exclusive rewards! So what are you waiting for? Buy the desired powerleveling boost and gain your reputation in no time!
Our reviews
10/5/2022
Raid started later than expected tim...
Raid started later than expected time. They did give me a free m+15 run to make up for it. I did run the m+ just because it was about a 2 hour late start and I ...
9/27/2022
Raid finished in time very punctual…...
Raid finished in time very punctual start, nothing to complain about the level of the players, very happy :)
7/31/2022
Repeat customer!
The team treated me so well on my initial boost that i went back and got another. The boost took place on 2 playing days in the span of 2 weeks due to in game m...
8/20/2022
Fast and easy
Fast and easy. Will use again
8/16/2022
everything worked great
everything worked great. very nice support :)
8/21/2022
Good service
Good service I had fun
9/16/2022
Great experience
Great experience, was told my traders prior to raid, never had to ask about loot. Full clear in 75 mins. Would highly recommend.
8/23/2022
the group did great and the run was…...
the group did great and the run was fast. will definitely use again.
9/11/2022
Very good team
Very good team
8/20/2022
Excellent service :)
I am truly amazed how wonderful my service was, it went very quickly, and everyone was super friendly and communicated really well. I will be using this again f...
9/26/2022
Great
Highly recommend, quick, professional and considerate.
8/23/2022
easy and quick
easy and quick
9/8/2022
Fast friendly service and a very…...
Fast friendly service and a very enjoyable run!
9/8/2022
Super nice boosted run!
Super nice boosted run! Everything went very well and quickly. I recommend ;)
8/17/2022
Great fast service
Great fast service
9/11/2022
This Site does not feel like a boost...
This Site does not feel like a boost. You are playing real players who care
9/18/2022
Quick and easy
Quick and easy
9/12/2022
Amazing team and stellar service!...
The delivery was on time and the team was extremely experienced. I'm satisfied beyond expectations!
9/8/2022
impressive
impressive! they made it easy to work with and are pros.
9/17/2022
Brilliant service - 10/10 would reco...
Brilliant service. I did not have to even ask for a res or items it's just smooth and organised. Thank you once again.
4 strong reasons to buy WoW Rep Leveling
Buy WoW rep from Gamingcy — receive particular guarantees! We take pride in our work and make sure our customers receive the #1 WoW reputation boost on the market. Forget about waiting for a response — we are online 24/7 to answer all your questions. Our vast network of World of Warcraft players allows us to carry orders as fast as possible. We deliver our services at a comfortable time to our customers. Our reputation farming is legitimate and clean, without using third-party prohibited tools, bugs, and exploits. You can relax, knowing innovative Hide My Boost technology protects your WoW account from being labeled as suspicious.
easy
Number ONE goal of our team is to make your time spent with us hassle-free and enjoyable
fast
We value your time and perfectly understand how important it is to get your boost right away!
effective
We know everything about online gaming. All of our 2067 boosters are members of top world guilds since early game expansions
safe
Secure Paypal payments;
Verified Trustpilot reviews;
Exclusive Hide My Boost system;
SSL and Https protocols for your 100% privacy and data safety.
WoW Rep Boosts:
Expert-approved tips for the effective gaming
Of course, in such a wide variety of different factions, it is hard to realize which World of Warcraft reputation boost you need first. Do not worry; we will give you some tips.
If you have yet to start leveling your reputation, the best choice is to start with the newest WoW expansion. Usually, it requires much more farming than others, meaning you will have to spend more time on them. And they, of course, unlock all the newest and coolest content, so there is a rush to get it faster than others! And our World of Warcraft boosting can help you with that.
If you are hunting for something specific, like a mount, transmog, pet, or something else, choose leveling for the corresponding faction. Each has thematic items to buy, but don't forget to do your research before getting a farming boost.
As for WoW reputation boost price, we have the best one. We made sure you can find affordable options thanks to our discounts, sales, and Hot Offers. Save your time and money by getting a World of Warcraft boost from Gamingcy. Gain all the fantastic items — quick, easy, and hassle-free!
5 simple steps to get your boost
All you have to do to buy WoW reputation is to follow these five easy steps. Befriend various in-game communities, and receive rewards for doing so as quickly as possible!
1. Pick up the desired World of Warcraft faction. Check all the powerleveling boost settings, confirm the price, and proceed with a purchase.
2. Our staff will contact you to check all the details. It is done via E-mail, Skype, or Discord, up to your choice.
3. Be online by the scheduled time. We will send you all the necessary instructions.
4. Follow up on these instructions to receive your WoW rep boost. All the desired items will be yours to buy!
5. Don't forget to leave a review so more people can learn about our high-quality boosts. If there are problems, contact our quality control department to solve the issue!
shop
Choose the service you need and add it to the cart. If you have any questions - don't hesitate to ask our 24/7 support team
checkout
Follow the cart's instructions and pay securely with Paypal or with your Credit card!
process
Contact us in Discord, Skype, or Facebook messenger to confirm your order and start the service!
done
Once your service is completed, our manager will immediately inform you about it!
review
Your opinion matters! Share your experience with other customers and help us to improve!