WoW Mists of Pandaria Reputation boost
Let our expert gamers speed up your Mists of Pandaria rep leveling. Get access to amazing rewards of any faction of this long-forgotten expansion. The exalted rank is no longer a pain! Buy WoW MoP reputation boosts at our site to acquire new mounts, tabards, items, and cosmetic gear without any effort. Say farewell to repetitive reps grinding: delegate the wearisome farming work to us. Explore all legacy World of Warcraft content with Gamingcy!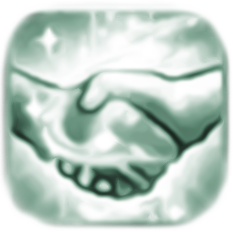 Save your time: get Exalted standing with any MoP faction avoiding tedious grinding!

HideMyBoost system for 100% privacy & security

We can play while you're afk, not interrupting your habitual gaming time.
Mists of Pandaria Reputation Boost: Uncovering the Details
Embark on the mesmerizing journey through World of Warcraft: Mists of Pandaria, where every questline builds your rank with numerous factions, and each mob you defeat takes you closer to the prestigious Exalted standing. Gamingcy, your reliable partner in online games boosting, delivers comprehensive MoP reputation leveling packages, streamlining your ascent to any standing rank and desired faction rewards.
Regardless if you are venturing into the WoW universe or if you're a seasoned player, the Mists of Pandaria expansion presents a plethora of factions, each with unique drops. As your relationship with these factions heightens, the quality of rewards follows suit. Attaining an Exalted rank with a faction unfurls an array of exclusive pets, mounts, recipes, and formidable gear, enhancing your overall gaming experience.
Below are the Mists of Pandaria Factions:
Golden Lotus
The Tillers
The August Celestials
Shado-Pan
The Klaxxi
The Lorewalkers
Order of the Cloud Serpent
Anglers
The Black Prince
Shadow-Pan Assault
However, the path to Exalted can indeed be strenuous. It demands numerous hours of questing, farming, and dungeon exploration. It calls for commitment, time, and an effective strategy. This is where Gamingcy's reputation boosting offerings outshine others.
Our reviews
9/23/2022
Quick and fantastic service...
Quick and fantastic service, would highly recommend.
10/4/2022
Thank youu!
If you're looking to play catch up and try your hand for the jelly cat, you've found the right team! Extremely satisfied with the fated run! There was no way I...
7/27/2022
Esperienza perfetta
Esperienza perfetta, velocissimi e preparati! Perfect experience, faster and prepared!
9/28/2022
Professional team.
Service is reasonably priced. They're on and ready to go at the time you are given. The service that you pay for is done quickly and efficiently. Would use a...
8/17/2022
Great fast service
Great fast service
1/30/2023
Fast
Fast, polite & very helpful.
6/4/2023
Quick communication
Quick communication, Fast service. Quick games
9/3/2023
So far so good hooked it up with a 1...
So far so good hooked it up with a 10% off and stellar customer service so far it everything keeps going good coming back to change to a 5
7/19/2022
Excellent customer service....
Excellent service despite an initial hiccup with scheduling. I did not receive an invite to the run time that I initially wanted, but the support team went abov...
11/4/2023
Excellent service
Excellent service.
7/27/2022
The best services!
Super friendly customer services. very skilled and geared team which got me my SotFO Heroic Zovaal kill and ofcourse the awesome mount that comes with it!
5/13/2023
Great service
Great service. Good communication, speed, and security.
2/28/2023
Well run and organized raid...
Well run and organized raid. Sadly zero gear was won which is a bummer!
9/27/2022
Raid finished in time very punctual…...
Raid finished in time very punctual start, nothing to complain about the level of the players, very happy :)
10/2/2022
Fast and fun run
Grouped up quickly, the run was fast and clean. Will definitely come back for assistance with future runs!
4/15/2023
Perfect Service very fast thanks a l...
Perfect Service very fast thanks a lot
6/15/2023
Amazing quality customer service and...
Amazing quality customer service and outcome
9/25/2022
It was a great experience...
It was a great experience! The only thing that could be better is their prices. Everything is super efficient and fast, and they're reliable and trustworthy :)
9/26/2022
Great
Highly recommend, quick, professional and considerate.
8/7/2023
Your pro experience right here...
Fast, reliable, professional. As a vanilla wow player, years have passed and I have now limited free time. Boosting, is the best to enjoy high level content whi...
Four Compelling Reasons To Purchase WoW MoP Rep Leveling Now
Gamingcy is your ultimate destination for the most expedient reputation leveling services in WoW Mists of Pandaria, provided by seasoned gaming veterans with proven expertise. We thrive in our passion for what we do, and our primary mission is to deliver unparalleled quality at reasonable prices. Any WoW MoP rep boost you buy from us is guaranteed to be swift, secure, and fruitful, courtesy of our unique and proprietary features:
Rapid initiation and order execution: Save a great deal of your time with Gamingcy.
Enhanced security: Our state-of-the-art 'Hide-my-boost' technology triples the security of our services.
Customization: 100% adjustable MoP rep leveling: Avoid overpaying ever again.
Spectacular rewards: Boosting services in this category provide a shortcut to bypass the grind and unlock the opportunity to purchase exclusive items (mounts, transmogs, tabards) from faction vendors.
easy
Number ONE goal of our team is to make your time spent with us hassle-free and enjoyable
fast
We value your time and perfectly understand how important it is to get your boost right away!
effective
We know everything about online gaming. All of our 2067 boosters are members of top world guilds since early game expansions
safe
Secure Paypal payments;
Verified Trustpilot reviews;
Exclusive Hide My Boost system;
SSL and Https protocols for your 100% privacy and data safety.
WoW MoP Rep Boosts: The Quickest Path to Achieving Exalted Rank
Opt to purchase our Mists of Pandaria reputation boost and witness your standing with your chosen faction escalate rapidly, evading the grind. In World of Warcraft Mists of Pandaria expansion, you'll cross paths with several factions, each boasting unique rewards and narratives.
For Alliance players

, factions such as the Golden Lotus, The August Celestials, and the Order of the Cloud Serpent await.
Conversely,

Horde members

will interact with The Klaxxi, Shado-Pan, and The Black Prince.

Neutral factions

like The Tillers, The Lorewalkers, and Anglers stand ready to bestow gifts upon those with high standing.
Achieving Exalted rank presents a bounty of rewards, including unique toys, pets, gear, recipes, and mounts. Boost your standing rapidly by purchasing one of Gamingcy's reputation boosts, enabling you to buy many exclusive items from faction vendors.
At Gamingcy, we comprehend the thrill of observing your reputation soar, but we also understand that reputation farming in WoW MoP can be a draining and monotonous endeavor. Thus, we extend an option to evade the grind and still harvest the rewards. Our reputation boosts are executed by professional gamers well-versed in every facet of this process.
Purchase our reputation boost services in Mists of Pandaria and entrust us with the laborious task of farming reps for you. Our reputation leveling services are swift, secure, and proficient. We'll propel you to the Exalted rank faster, letting you relish the treasures of Pandaria without the grind.
Various strategies exist to gain reputation in WoW MoP, from questing and mob farming to dungeon runs. However, these methods typically demand a considerable investment of time and effort. Why expend valuable hours when you can buy a boost and access the rewards directly?
When you purchase a MoP reputation boost from Gamingcy, you're not merely securing a service; you're acquiring time. Our expert gamers will undertake the mundane grind of reputation leveling, permitting you to engage in the more enjoyable aspects of World of Warcraft.
Our reputation leveling strategy amalgamates a combination of world quests, emissary quests, and Pandaria campaign missions. We employ contracts and partake in faction invasions, exploiting every chance to farm rep points. In essence, we shoulder the heavy lifting so you don't have to.
At Gamingcy, your security and trust are paramount. All our reputation boosts are conducted manually, eschewing bots, hacks, or cheats. We maintain absolute confidentiality and assure your account safety is our uppermost priority.
In World of Warcraft: Mists of Pandaria, reputation is instrumental in unlocking the finest content and rewards. If the tiresome grind isn't for you, Gamingcy is here to assist.
Purchase our professional reputation leveling services today and bask in the pleasure of watching your rep rank ascend. Venture into the enthralling MoP, fortified with the Exalted standing and prepared to reap the rewards. Gamingcy is your reliable ally in the World of Warcraft. We eliminate the grind from reputation farming, allowing you to revel in what truly matters - the thrill of the game!
Simplified 5-Step Guide To Buy Your MoP Rep Boost
Purchasing WoW MoP reputation boosting is as straightforward as following these five steps. Accelerate your Mists of Pandaria reps farming process with various in-game factions and attain benefits quicker than ever!
Select the faction you prefer. Scrutinize all associated options, confirm the price, and proceed with your purchase.
One of our team members will make contact to affirm all details. We cater to your preference via E-mail, Skype, or Discord.
We will then facilitate account sharing. Once our pilot logs in, they will execute your order, swiftly farming quests, mobs, and all necessary elements.
Follow these instructions to secure your WoW reputation upgrade. All desirable items will become available for your purchase from faction vendors!
Please provide your feedback to aid others in understanding our superior carries. If you encounter any issues, our quality assurance team stands ready to address them!
shop
Choose the service you need and add it to the cart. If you have any questions - don't hesitate to ask our 24/7 support team
checkout
Follow the cart's instructions and pay securely with Paypal or with your Credit card!
process
Contact us in Discord, Skype, or Facebook messenger to confirm your order and start the service!
done
Once your service is completed, our manager will immediately inform you about it!
review
Your opinion matters! Share your experience with other customers and help us to improve!