Amirdrassil Boost


Discover premier WoW Amirdrassil boost services at Gamingcy. Conquer new World of Warcraft Dragonflight Season 3 raid with the help of our PRO guilds. Defeat all 9 bosses swiftly and without wipes. Buy Amirdrassil, The Dream's Hope runs through our site, enjoy new Dragonriding mechanics, and farm BIS PvE gear and weapons, bypassing the lengthy LFG process and loot drama. Reserve your slot using real-time schedule, and get the fastest ATDH raid services without waiting!

Online Schedule. Book your raid slot & get your cheap Amirdrassil carry tonight!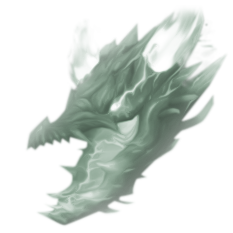 New Powerful AtDH Gear (up to 489 ilvl)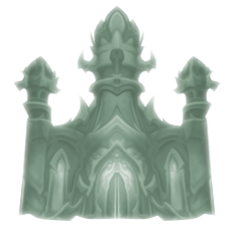 Prestigious Raid Achievements, Mounts, Armor Tier Sets
Dive into the mystical realm of the Emerald Dream with our Amirdrassil raid carry services in World of Warcraft: Dragonflight Season 3. Traverse the fledgling World Tree and kill 9/9 bosses, including the mysterious Fyrakk, with PRO gamers. With the guidance of our expert PvE guilds, your adventure will be fast, secure, and filled with unique rewards. Elevate your gameplay when you buy our meticulously planned WoW Dragonflight raid runs, curated to provide you not just the powerful gear and weapons but also a deep connection with the Amirdrassil lore.
WoW Amirdrassil Boosting: General Information
Unlock the secrets of the Emerald Dream with our Amirdrassil, the Dream's Hope Boost services. This article outlines the exciting offers you can avail of in this product category.
Players are introduced to enthralling new content and formidable challenges with each World of Warcraft patch. Amirdrassil is no exception. This high-end Dragonflight Season 3 raid opens up new bosses to defeat and rich rewards to seize. Set in the enchanted Wellspring of Life, this PvE experience is brimming with arcane secrets and continues the long-awaited WoW DF storyline. Witness awe-inspiring cinematics and dive into memorable PvE combat.
The allure doesn't end there. Our Amirdrassil boosts also boast an arsenal of powerful loot waiting to be claimed. Battle through the intricacies of each boss fight to earn your epic armor, weapons, and various other rewards. Unique class tier sets with exclusive set bonuses also present exciting opportunities for transmogrification enthusiasts.
However, to truly revel in this new content, you need a skilled team that's up for the challenges laid out by these intense encounters. That's where Gamingcy's Carries step in to save the day! Avail of our professional boosting services to team up with some of the most accomplished PvE guilds. Whether you aim to defeat specific raid bosses or plan a full 9/9 WoW ATDH loot run, we've got you covered.
Amirdrassil, the Dream's Hope Bosses List:
Gnarlroot;
Council of Dreams;
Igira the Cruel;
Volcoross;
Larodar, Keeper of Flames;
Nymue, Weaver of the Cycle,
Smolderon, the New Firelord,
Tindral Sageswift, Seer of the Flame,
Fyrakk the Blazing.
Clear any of these encounters or buy a fast 9/9 loot run on any difficulty: Normal, Heroic, or Mythic! With Gamingcy and our WoW ATDH boost, achieving anything within this new Season 3 instance becomes an easy task. Skip the tedium of endless LFG discussions, waiting for LFR queues, and dealing with constant setbacks in pick-up groups. Gamingcy's Amirdrassil Boosting, your pathway to becoming an Emerald Dream legend safe and clear!
WoW Amirdrassil Carry:
What Can You Expect?
Now that you're well-acquainted with our Amirdrassil, the Dream's Hope carry options, let's dig deeper into the diverse array of raid services we provide and try to understand how it all works. The fastest and most intuitive way to do that is by answering frequently asked questions and describing our major offerings within this category.
What are Amirdrassil carries?
The term "carry" refers to the practice where our experienced PRO gamers assist less experienced, low-geared, or simply busy in real life casual players in completing challenging ATDH raid content. The goal is to help you defeat bosses, earn achievements, and obtain new rewards of a high item level and quality that you might struggle to get on your own.
How much does the Amirdrassil carry cost?
The price of an Amirdrassil carry varies based on the options you choose, such as difficulty level, specific bosses, and looting preferences. We offer flexible pricing tailored to your in-game needs and budget. It makes our boosts a cost-effective choice for players looking to complete the Amirdrassil, the Dream's Hope raid.
If I buy Amirdrassil carry at your site, do I need to know boss tactics and meet specific requirements?
When you purchase an ATDH carry from our site, you don't need to be well-versed in boss tactics or meet item-level conditions. Our professional raiding team will guide you through the encounters, ensuring a smooth and successful experience. This service is perfect for players who want to learn while achieving high-level rewards.
How fast can you start my Amirdrassil raid carry after I purchase it?
Gamingcy offers an online raiding schedule, allowing players to view and book available time slots directly on our site. With runs held almost every hour, once you've made your purchase, you can quickly find a convenient slot for your Amirdrassil raid carry and get started without delay.
As with all of Gamingcy's offerings, our ATDH boosts are designed to cater to a wide range of player needs and desires. To begin with, as we wrote earlier, we proudly offer a comprehensive clear of this intriguing Emerald Dream-based instance at any level of difficulty you're comfortable with—be it Normal Mode, Heroic, or Mythic. Opting for a full 9/9 ATDH run ensures you defeat all bosses of Amirdrassil, the Dream's Hope, enhancing your character with new high-item-level gear to conquer future challenges.
We're happy to provide

partial run options

if you're more inclined toward a tailored experience. With this flexibility, you can specifically select the Amirdrassil encounters you wish to complete. This approach is cost-effective when you're gunning for particular loot drops, as the rate for defeating individual bosses is substantially lower than that for a complete 9/9 ATDH raid boost.
Moreover, Gamingcy is thrilled to present

advantageous bundle deals

crafted to save your time and finances. These special packages are priced more economically than standalone offers, adhering to a "buy more, save more" philosophy that benefits our committed clients.
We also feature specifically designed boosts for those among you with a keen eye for

Amirdrassil's achievements

. These services enable you to secure exclusive ATDH collectibles like rare mounts and Dragonriding embodiments, prestigious titles, and unique achievements that add to your WoW legacy. These offerings are an ideal pick for players who consider themselves completionists or collectors.
Beyond that, we extend full

Amirdrassil raid gearing services

. We've got you covered if you're pursuing the most elite loot—armor sets, specialized weapons, and other coveted items. By opting for this comprehensive gearing package, you secure high-level Dragonflight season 3 gear and a spot in our professional WoW PvE group. We'll undertake as many runs as necessary to equip your character with a full set of top-tier gear.
In summary, Gamingcy's ATDH raid boosts cover every angle, from weekly clears to specialized achievement farming and elite gear acquisition. All that's left for you to do is to secure your slot and pick the Amirdrassil carry package that best fits your in-game goals.
Our reviews
10/1/2022
great runs
fast and affordable runs. wish getting the group together was faster but will not complain. very good
9/20/2022
I just use their pvp arena service (...
I just use their pvp arena service ( self-played ), man their player is so good. The entire arena experience is super flawless, yes real multi-gladiator skill. ...
10/2/2022
Very helpful
Very helpful, very trusting very fast. Would use again 100%
10/3/2022
Fast and professional
Fast, friendly and professional service. I would buy again and highly recommend.
9/26/2022
Great
Highly recommend, quick, professional and considerate.
9/27/2022
Gamingcy will take care of everythin...
Gamingcy comes highly recommended by me. They went above and beyond to provide a fast and friendly experience even during slow hours. Professional service and s...
9/2/2022
Amazing
Done in 20 mins. I waited ages before deciding to do this, worrying about security. Wish I had done it sooner. Brilliant service
9/30/2022
Very communicative
Very communicative, and delivered the results as promised. Would consider using again in the future.
9/27/2022
Raid finished in time very punctual…...
Raid finished in time very punctual start, nothing to complain about the level of the players, very happy :)
10/1/2022
Really Good Experience
Really Good Experience i recommand this website and theses players :D
8/31/2022
It was swift and profetional...
It was swift and profetional. I enyojed the service. The guys really pulled through. They could be more talkative though ;p but it wasn't an issue. I understand...
10/3/2022
Incredibly professional
Very efficient and friend. Highly recommend.
9/8/2022
Fast friendly service and a very…...
Fast friendly service and a very enjoyable run!
7/31/2022
Repeat customer!
The team treated me so well on my initial boost that i went back and got another. The boost took place on 2 playing days in the span of 2 weeks due to in game m...
8/19/2022
Good service
Smooth run, no issues. For someone who doesn't raid and wants specific items for pushing mythic plus, very worth.
7/30/2022
Very good Services!
Very professional and organized. In a timely manner.
8/28/2022
Fast service and good support...
Fast service and good support
9/25/2022
It was a great experience...
It was a great experience! The only thing that could be better is their prices. Everything is super efficient and fast, and they're reliable and trustworthy :)
9/30/2022
Was nervous about this
Was nervous about this, and now I know I shouldn't have been. 10/10 all across the board. Absolutely no complaints. Don't hesitate to give this a go!
10/3/2022
Great run very understanding...
Great run very understanding
Four Compelling Reasons To Buy Amirdrassil Boosting
Customer-Centric Approach: At Gamingcy, we've designed our Amirdrassil boosts to prioritize what matters most to you—convenience, privacy, and security. When you choose us, you're not just another order; you're a valued customer.
Flexible Booking: Our innovative online booking system is as diverse as it is user-friendly. With a range of product options, you have the freedom to tailor your order to your specific needs and preferences.
Genuine Rewards: Forget about shady practices. All loot, rewards, and achievements you receive through our service are 100% legit. We never use third-party tools or exploits, ensuring a fair and rewarding gaming experience.
Global Accessibility: Whether you're in an EU or US World of Warcraft Retail server, our ATDH services are available to you. Gamingcy is committed to providing top-tier carries, no matter where you are.
Seamless Experience: Don't let the complexities of raiding get you down. Make your Amirdrassil loot run purchase today and prepare for an effortless and enjoyable gaming journey.
Choose Gamingcy for a reliable, rewarding, and thoroughly enjoyable Dragonflight Season 3 experience. Book now!
easy
Number ONE goal of our team is to make your time spent with us hassle-free and enjoyable
fast
We value your time and perfectly understand how important it is to get your boost right away!
effective
We know everything about online gaming. All of our 2067 boosters are members of top world guilds since early game expansions
safe
Secure Paypal payments;
Verified Trustpilot reviews;
Exclusive Hide My Boost system;
SSL and Https protocols for your 100% privacy and data safety.
Amirdrassil Raid boosts:
Expert-Guided Tips For Gameplay Excellence
Navigating the labyrinthine array of WoW ATDH boosting choices can be daunting. That's why we've gathered some pro tips to guide you in enhancing your gaming journey.
First and foremost

, immersing yourself in any World of Warcraft content is best enjoyed with a team of skilled, committed gamers. Beyond the tangible rewards lies the camaraderie and excitement shared within your guild's Discord. These intangibles often become the driving reason for maintaining your WoW subscription. With Gamingcy's Group Loot Runs available across all difficulty levels, we aim to provide just that. Such boosts not only allow for fast ATDH raid clears but also equip you with experience against Amirdrassil, the Dream's Hope bosses, and the chance to secure top-tier loot. Engage in these affordable weekly runs, and you'll soon find yourself an over-geared PvE enthusiast, regardless of the difficulty level. A smooth, fulfilling raiding experience is guaranteed.

Are you missing that elusive piece of gear?

Don't worry; we offer multiple solutions for that frequent issue. From ATDH ATP runs with loot traders to comprehensive Dream's Hope raid gearing packages, you'll bypass the frustrations of dealing with ill-prepared random players.

WoW Dragonflight completionists

will find ample joy in our Amirdrassil Glory offer. These special boosts come packed with 100+ achievement points, unique raid mounts, and opportunities to unlock powerful gear and armor sets. Check our collectibles category to make your World of Warcraft account more precious and the gameplay brighter. Titles, mount customizations, and bountiful loot from imposing bosses are all up for grabs. Our partnership with top-tier, fully-equipped teams ensures the efficient delivery of these high-demand rewards.

Finding a compatible raid group

can be challenging due to various issues like language, time zones, or lack of a strong gaming network. At Gamingcy, we conduct dozens of professional runs each day. Our Amirdrassil, the Dream's Hope carry offers a reliable gateway to late-game content without requiring you to build a social gaming network (which itself is super challenging and time-consuming). No more dealing with inconsistent groups or losing loot rolls. Quickly acquire your complete class set with our ATDH boosting services. 100% satisfaction is guaranteed.
Unlock the game's fullest potential: purchase ATDH raid runs today and elevate your WoW gameplay tonight. Experience rapid, affordable, and seamless PvE progression only at Gamingcy!
Amirdrassil, the Dream's Hope Loot Table
The newest expansion to Dragonflight Season 3 brings a plethora of awe-inspiring and powerful rewards. It includes meticulously designed armor sets tailored for each class, a wide variety of weapons, and an assortment of trinkets, among other coveted items. Like before, four types of tokens are shared between several classes (we always keep this in mind when selling our armor & token priority runs):
Zenith Tokens

— Evoker, Monks, Rogues, and Warriors;

Dreadful Tokens

— shared between Death Knights, Demon Hunters, and Warlocks;

Mystic Tokens

— shared between Druids, Hunters, and Mages ;

Venerated Tokens

— shared between Paladins, Priest, and Shamans.
To assist you in understanding the loot on offer and the drop chances of those must-have pieces, we've carefully analyzed and compiled the official information and some of our insights received while farming the instance and created a comprehensive, easy-to-navigate table.
Weapons

:

Trinkets

:
Other Gear:
Amirdrassil Tier Sets:
Visual Aspect and Bonuses Explained
In Amirdrassil, the Dream's Hope, each class and specialization has access to its unique Class Tier Set. Purchasing boosting (including the most popular Group Loot runs) at our site every week allows you to get it, skipping all grinding drama. These sets come with distinct bonuses that activate when you equip 2 or 4 pieces. Additionally, they feature class-specific appearances, enriching your character's visual flair. What's more, this specialized gear intuitively adjusts its bonuses when you switch between different specializations within the same class, providing a flexible and dynamic gearing experience.
For the players who have a keen interest in character customization through skins and transmogrification, we've also prepared a separate table that showcases all the tier sets that can be obtained in Amirdrassil, the Dream's Hope.
Five Easy Steps To Buy Your ATDH Raid Boost
Follow these five simple steps to lock in your Amirdrassil, the Dream's Hope boosting services, available for US (North America, Latin America, and Oceania servers) and EU regions.
Browse through our array of Dragonflight ATDH raid services in our online store. After evaluating all the details and custom options, proceed to finalize your payment.
One of our account managers will reach out to you via your preferred communication method—be it Discord, Email, or Skype—to confirm all order details and ensure accuracy on our end..
Make sure to be available or easily reachable at the prearranged time slot. We'll keep you updated with vital information concerning your ATDH raid carry..
Follow the guidelines we send you and sit back, enjoying your raiding experience. Our expert gamers will handle all the challenging aspects, assuring you a seamless and rewarding run..
Should our services meet or exceed your expectations, we would appreciate a review. Your feedback helps others discern the best boost available and is invaluable to our Quality Control team for continuous improvement..
shop
Choose the service you need and add it to the cart. If you have any questions - don't hesitate to ask our 24/7 support team
checkout
Follow the cart's instructions and pay securely with Paypal or with your Credit card!
process
Contact us in Discord, Skype, or Facebook messenger to confirm your order and start the service!
done
Once your service is completed, our manager will immediately inform you about it!
review
Your opinion matters! Share your experience with other customers and help us to improve!