Battle of Dazar'Alor Boost


Discover a service that enables you to buy a Battle of Dazar'alor boost in World of Warcraft Dragonflight. While this iconic raid has transitioned into legacy content, implying that the BoD bosses have become easier to kill, assembling a dependable team to grind through the raid week after week for mounts and transmogs can still be daunting. Choose to acquire Battle of Dazar'alor boosting via our site and effortlessly collect the most coveted rewards from this legendary raid!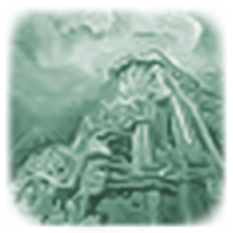 Fill gaps in your WoW legacy raids progress with our pro-gamers!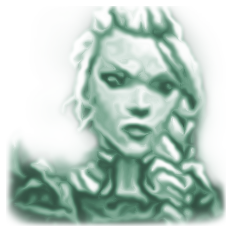 Get prestigious achievements & amazing transmogs from the BoD raid!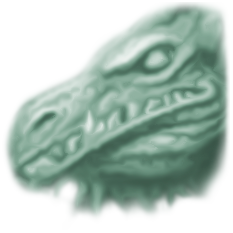 Enlarge your WoW mounts collection hassle-free!
Dive into the riches of the Battle of Dazar'alor Carry with Gamingcy's PRO services in World of Warcraft. This is your ticket to ramp up your PvE progress and finally claim those gear sets, loot, BoD mounts, and achievements that might have slipped through your fingers when this raid was the talk of the town. Whether it was a team that didn't quite cut it or an unfortunate RNG with loot drops, our seasoned experts are here to turn the tide in your favor. Buy WoW Battle of Dazar'alor Raid Runs with our skilled pros and broaden your arsenal of exclusive skins and mounts!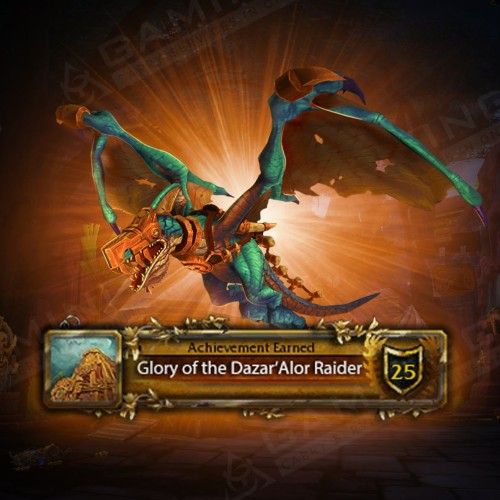 Glory of the Dazar'Alor Raider
Full Meta-achievement
Tons of additional loot
Boost by experienced gamers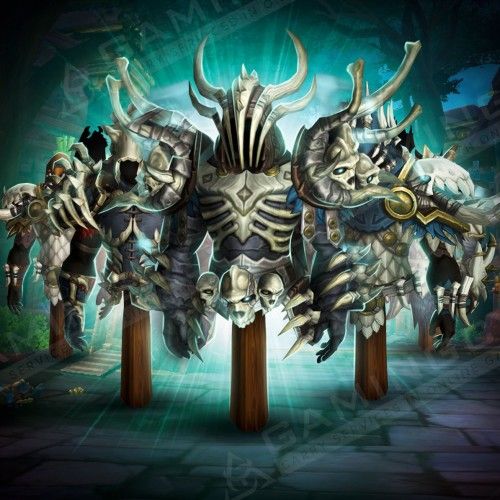 BoD Transmog Sets
New WoW Armor Skins
Alts Will Speed Up the Progress
100% Guaranteed result
Dazar'alor Windreaver
Your Easy Way to Get this Mount
Skip Tedious Farming
100% Secure boost
Battle of Dazar'Alor Boost: Your Comprehensive Guide
Elevate your World of Warcraft adventure with an unparalleled Battle of Dazar'Alor boost via our platform. Catering to both EU and US realms in WoW Dragonflight, immerse yourself in the rich cultural tapestry of the Zandalari Trolls' capital city, home to King Rastakhan.
Introduced in Patch 8.1, the BoD raid invites you to take part in an epic conflict involving nine uniquely created bosses, ultimately facing off with King Rastakhan and his powerful allies. Our expert services ensure an immersive and gripping experience, whether you're delving into newer expansions or cherishing the old. Each fight unveils an intriguing facet of the lore surrounding these formidable foes and their ties to the ancient world.
This raid is not merely a sequence of boss encounters; it is an intricate narrative into the heart of the Zandalari empire. In Dazar'Alor, you'll be exposed to the grandeur and cunning of King Rastakhan, the enigmatic ruler of the Zandalari. Every boss, every trial, and every triumph reveals more about these complex characters and their ultimate schemes. Even if you defeat them, your interactions in our Dazar'Alor boosts will have a lasting impact on the story, foreshadowing future arcs and revealing hidden dangers yet to come.
WoW Battle of Dazar'Alor Carry:
What You Should Know
In designing our Battle of Dazar'Alor carry services, we strive to meet the needs of a diverse World of Warcraft Retail audience. Despite its legacy content status, BoD raid runs difficulty and allure remains relevant.
We extend our offerings across both EU and US servers, capitalizing on the existing cross-server raiding features. With experienced PvE masters stationed in both areas, we assure you a streamlined and effortless experience, no matter where you are.
The appeal of the Battle of Dazar'Alor continues unabated. Players are still drawn to its broad range of incentives, from top-tier gear to visually stunning weapons and armor skins. The instance presents four different equipment tiers to suit all kinds of preferences and classes:
LFR,
Normal,
Heroic,
Mythic.
Our data indicates that player interest isn't solely fixed on the Mythic tier despite its rarity. Preferences may vary widely depending on class, faction, and race, so we encourage you to preview each set to find the most appealing.
The demand for WoW Battle of Dazar'Alor raid boosts remains vigorous, primarily due to the unique loot and achievements available:
Exceptional Mounts,
Zandalari-Themed Armor Sets,
Striking Weapon Skins,
Significant Achievements.
Each of our meticulously tailored packages is designed to help you secure these sought-after items and honors. Whether you're after specific transmog items with our specialized Dazar'Alor loot runs or chasing hard-to-get achievements, our raid glory-boosting options are built to meet your needs. Keep in mind our exclusive features (for example, Hide My Boost) meant to make any order at Gamingcy fast, cheap, and 100% secure.
In conclusion, our WoW Battle of Dazar'Alor carry services for sale grant you the specialized help and knowledge required to achieve your in-game World of Warcraft goals, all backed by teams of high-caliber guilds prepared to assist you!
Our reviews
7/25/2022
It was a quick and professional…...
It was a quick and professional service. Boosters were nice and know their stuff. It was how you expect it to be :).
12/7/2022
Great fast efficient service I highl...
Great fast efficient service I highly recommend it
5/11/2023
The communication was the best part...
The communication was the best part. The discord chat made me feel like I was in good hands through the entire process. I really appreciate them working with ...
9/11/2023
100% recommend
Easy, cheap and efficient. No problems and boost went smoothly!
5/7/2023
Great service
Great service, the customer support was incredible and the stream was amazing to watch. Really pleased with my purchase and will definitely use them again.
1/30/2023
Fast
Fast, polite & very helpful.
8/31/2022
It was swift and profetional...
It was swift and profetional. I enyojed the service. The guys really pulled through. They could be more talkative though ;p but it wasn't an issue. I understand...
9/4/2022
Very fast and legit.
Very fast and legit.
8/27/2022
Great run
It was a really nice and smooth run, got the invite to the group shortly after i placed the order. The run was faster than i expected and i even got some loot f...
2/8/2023
I've improved!
I honestly feel like a much better player after my time with the disc priest from your group :)
6/2/2023
is was good because they helped me i...
is was good because they helped me in game complete my goals with just as the offer included
4/11/2023
Gave it a shot and was pleasantly…...
Gave it a shot and was pleasantly surprised…..fast service, easy and super fast I will definitely use again and would definitely recommend to others !!!!
3/31/2023
I ordered the Galakras mount…...
I ordered the Galakras mount achievement run, the raid was supposed to start at 6 and it started at 6:10 which was fine, and the run went smoothly, and I have m...
8/28/2022
Fast service and good support...
Fast service and good support
9/8/2023
Fast efficient service
Fast, efficient service, great teams to get your order done on time. Highly recommend.
1/21/2023
They promised the weapon I paid for ...
They promised the weapon I paid for and got it done in no time!
7/28/2022
Thank you very much
Thank you very much! :) Everything was fine!
10/16/2022
This site delivered on everything th...
This site delivered on everything they promised! The team was professional and friendly, I would use this service again!
9/6/2022
Very quick and nice run
Very quick and nice run. No problems. Told us what we needed to do to get bosses down quickly. Thanks a lot for the run.
8/21/2022
Good service
Good service I had fun
Five Reasons to Buy WoW BoD Raid Carry
Our site is thrilled to present the best BoD carries, executed by a group of highly skilled players who are experts in World of Warcraft's PvE mechanics and the unique challenges this Zandalari-themed raid presents. Here are solid reasons why you should consider our boosts:
In-Depth Knowledge: Our expert WoW team is deeply versed in the game, including the Battle of Dazar'Alor boss fights. When you select a BoD carry from us, you can access specialized expertise that will profoundly enhance your gameplay.
Personalized Service: Our primary focus is meeting your needs and goals. Our customer service team is always available to answer any questions or resolve any issues you might encounter, promising you a seamless and personalized gaming experience.
Stringent Data Security: Your data security and privacy are paramount to us. We implement strict protocols to protect your transactions and personal information, ensuring a safe and confidential environment.
Affordable Excellence: High-quality service shouldn't have to break the bank. Our Battle of Dazar'Alor raid carries are competitively priced to offer exceptional value without sacrificing quality.
Efficiency and Reliability: Time is as valuable in gaming as any in-game resource. Our advanced scheduling tools and optimized service process ensure that your WoW BoD raid run is time-efficient and reliable.
Purchase our Battle of Dazar'Alor boosting services and experience the difference that a professionally managed service can make!
easy
Number ONE goal of our team is to make your time spent with us hassle-free and enjoyable
fast
We value your time and perfectly understand how important it is to get your boost right away!
effective
We know everything about online gaming. All of our 2067 boosters are members of top world guilds since early game expansions
safe
Secure Paypal payments;
Verified Trustpilot reviews;
Exclusive Hide My Boost system;
SSL and Https protocols for your 100% privacy and data safety.
Mythic Battle of Dazar'Alor Boost:
Discover Unique Transmogs and More!
At Gamingcy, we are your ultimate path to conquering some of the most formidable bosses in WoW's rich lore. The Battle of Dazar'Alor Mythic raid runs pose substantial challenges, even for the experienced players. Solo endeavors or relying on pick-up groups often lead to endless wipes, team breakups, and disputes over loot.
We are committed to not just completing your raid but dominating it. We'll guide you through the diverse landscapes and chambers of WoW BoD until you secure all the rewards you seek, be it the coveted Dazar'alor Windreaver mount or rare transmogrification items. Our objective goes beyond mere boss farming; we aim to fulfill every goal you set, guaranteeing you receive the comprehensive package you're looking for. Your complete satisfaction is our ultimate aim.
When finding a smooth, stress-free walkthrough for one of WoW's most breathtaking raids, Gamingcy's Mythic Battle of Dazar'Alor boosts has you covered. The instance challenged even the most organized guilds with complex mechanics and multifaceted encounters, and is still super-hard for solo farming.
Our Commitment to You:

We offer an all-encompassing PvE experience. We persevere until each boss is defeated and every objective accomplished, ensuring you collect all the loot and rewards you desire, including rare mounts, unique weapons, and stunning transmogs.

Customer-Centric Focus:

Opting for our BoD Mythic carries signifies reliability, expertise, and integrity. We don't just aim to complete the run; we intend to do it at your convenience, at the time that suits you, and at the best prices on the market.

Why Choose Gamingcy:

We offer a hassle-free, maximally rewarding experience. Bid farewell to endless wipes and contentious loot rolls. With Gamingcy, you're assured a team of top-tier professionals committed to boosting your standing in WoW's PvE world. Our primary focus is your complete satisfaction.
Battle of Dazar'Alor Bosses
The Battle of Dazar'Alor in World of Warcraft's Battle for Azeroth expansion provides an enthralling backdrop with nine unique boss encounters. From the fearsome Champion of the Light to the complex Jaina Proudmoore, the raid culminates in an unforgettable Jaina fight. Here are the bosses you'll face:
Champion of the Light
Grong, the Revenant
Jadefire Masters
Opulence
Conclave of the Chosen
King Rastakhan
High Tinker Mekkatorque
Stormwall Blockade
Lady Jaina Proudmoore
Each BoD raid boss introduces its own challenges, testing your skill, understanding of tactics, and individual prowess. For example, Champion of the Light sets the stage with a need for precise damage control, while as you advance, you'll encounter King Rastakhan's dual-realm mechanics and Jaina's chilling, ice-themed fight.
Each encounter in our Battle of Dazar'Alor carry is distinct and unforgettable, reinforcing its place as a cornerstone raid in the Battle for Azeroth expansion.
Five Easy Steps to Buy BoD Boost in Dragonflight
Select Your Desired Service: Browse through our wide range of Battle of Dazar'Alor boosting services, available to both US (including North America, Latin America, and Oceania servers) and EU players.
Customize Your Boost: Once you've picked the service that matches your objectives, adjust it according to your preferences. You can choose from various modes like Normal, Heroic, and Mythic to meet your desires.
Proceed to Cart and Checkout: After personalizing your chosen service, add it to your cart. During checkout, review your order, insert any specific requests or comments, and confirm the final price.
Complete Secure Payment: Submit your payment details via our secure gateway. Once the payment is successful, you'll receive a confirmation email outlining your order and next steps. Sit back and relax while our expert team starts working on your WoW Battle of Dazar'Alor raid boosts!
Begin the Boosting Journey: Soon after your payment has been processed, a customer service representative will contact you on Discord to iron out the details and schedule your in-game activities. Alternatively, you can manually add the Gamingcy username to your Discord friends list to expedite the process.
Following these five simple steps sets the stage for a top-tier, customized carries in one of WoW's most iconic raids.
shop
Choose the service you need and add it to the cart. If you have any questions - don't hesitate to ask our 24/7 support team
checkout
Follow the cart's instructions and pay securely with Paypal or with your Credit card!
process
Contact us in Discord, Skype, or Facebook messenger to confirm your order and start the service!
done
Once your service is completed, our manager will immediately inform you about it!
review
Your opinion matters! Share your experience with other customers and help us to improve!