Sepulcher of the First Ones Boost


Discover a site where you can purchase Sepulcher of the First Ones boost in World of Warcraft Dragonflight; even though it's already legacy content which means that it's become easier to defeat its bosses, finding a decent group that would agree to farm this raid with you for several weeks in a row until you get the desired mounts or transmogs is pretty complicated. Buy Sepulcher of the First Ones runs at our site, and get the most desired SotFO rewards hassle-free!

Online schedule & timers: pick your raid time & join smooth SotFO run tonight!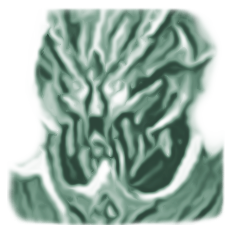 Get new powerful Raid gear from Sepulcher of the First Ones bosses.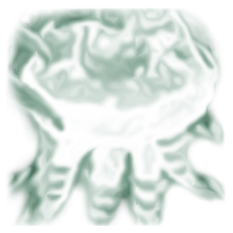 Get prestigious SotFO Raid Achievements
Sepulcher of the First Ones carry by Gamingcy in Dragonflight is an amazing opportunity for you to fill gaps in your PvE progress and get the coveted loot, gear set, mounts, and achievements that you didn't manage to receive while this raid was still actual. There may be various reasons for that: low-skilled teammates skipped content, or bad luck with tier drops. Enjoy WoW SotFO Raid Runs with our PRO gamers, and enlarge our collection of skins & mounts!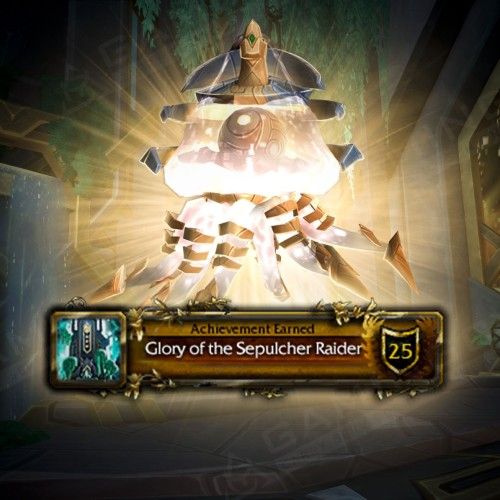 Glory of the Sepulcher Raider
Meta-achievement unlock
A lot of bonus xmogs
ETA: 1-2 hours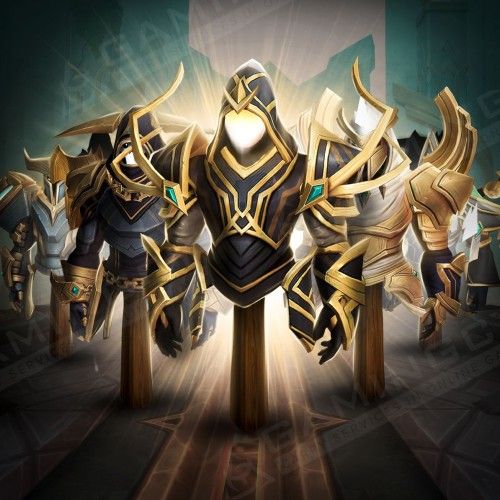 SotFO Transmog
Epic Raid-Themed Armor
NM/HC/Mythic Recolors
100% Secure Boost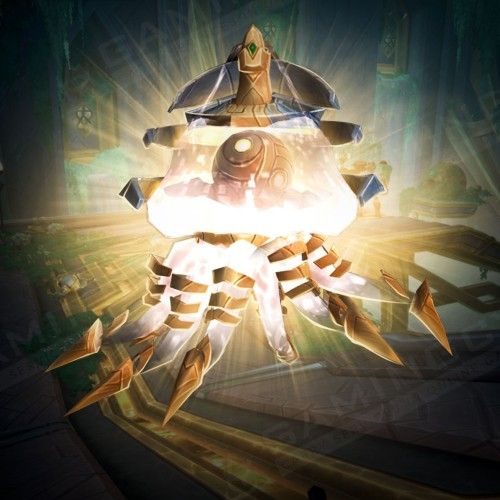 Shimmering Aurelid
Rare Shadowlands Mount
Expand your collection!
Expert Riding (flying)
Sepulcher of the First Ones Boost:
Everything you need to know
Acquire professional WoW Sepulcher of the First Ones boost at our site, and complete this hardcore raid alongside our professional gamers.
The Sepulcher of the First Ones, a primeval location steeped in mystique and ancient power, presents as the final raid in the World of Warcraft: Shadowlands expansion. This monumental edifice, suspended in the cosmic expanses of the Shadowlands, was built by the First Ones, the enigmatic progenitors of all cosmic systems in the Warcraft universe. Set in the location of Zereth Mortis, this raid is home to an array of creatures that have originated from the dawn of creation itself. These primordial entities, shrouded in mystery, are of a power and origin that surpasses our understanding.
The Sepulcher, an otherworldly mausoleum, serves as a reservoir of knowledge about the First Ones and their mysterious works. But it's not an archive of dusty relics and mute artifacts. It is the seat of a dire threat, Zovaal, the Jailer, who seeks to rewrite reality according to his dark designs.
Zovaal's incarceration in the Maw resulted from a transgression; he sought to seize the powers of the Sepulcher for his ambitions. Having escaped his confines, he poses an existential threat to the Warcraft cosmos. As champions of Azeroth, players are tasked with entering the Sepulcher, overcoming its potent defenders, and halting the Jailer's catastrophic plans.
Below we'll tell you more about the bosses that you're going to face in this World of Warcraft PvE instance and our WoW SotFO Boost.
Sepulcher of the First Ones Carry:
How does it work in Dragonflight?
While designing our Sepulcher of the First Ones carries, we strived to make them handy for all types of World of Warcraft Retail players. We believe that farming this instance solo is still nearly impossible.
First, our boosting are available on any EU and US servers: raid runs are cross-server nowadays, and we have professional teams and pilots in both regions.
We perfectly understand that the difficulty of this raid and bosses has dramatically decreased since Shadowlands. However, tier sets, mounts, and numerous raid-themed xmog items are still desired by many players. Each of the rewards suitable for transmogrification purposes that drops in SotFO has four skins versions:
LFR,
Normal,
Heroic,
Mythic.
As the practice shows, there are no tints that would be more widespread among customers than others (even though, logically, the mythic version must be the most preferred for buying since it drops from the most challenging mode, and, therefore, it's the rarest): much depends on your class, faction, and race. We recommend checking how this or that SotFO gear set looks directly on your character before purchasing.
In general, WoW Sepulcher raid boosting is still a popular service because of the epic rewards that this instance suggests:
New Mounts;
Armor Tier Sets (Progenitor-related appearances);
Weapons skins;
Achievements.
That's why all carries in this category are meant to help you get the listed above goodies. For example, you can buy Sepulcher of the First Ones loot runs and unlock the desired transmog gear. Or you can opt for the raid glory boost and get dozens of achievement points and a new mount. Summing up, on this page, you can find anything you need in WoW SotFO and get it done quickly and securely with our PRO gamers!
Our reviews
9/9/2022
excellent
good run thank you
3/31/2023
I ordered the Galakras mount…...
I ordered the Galakras mount achievement run, the raid was supposed to start at 6 and it started at 6:10 which was fine, and the run went smoothly, and I have m...
1/30/2023
Fast
Fast, polite & very helpful.
5/23/2023
Good run done fast
Good run done fast
7/24/2023
Quick and efficient
Quick and efficient
4/6/2023
Smooth transaction
Smooth transaction, everything worked fine. Highly recommended.
2/8/2023
I've improved!
I honestly feel like a much better player after my time with the disc priest from your group :)
6/2/2023
is was good because they helped me i...
is was good because they helped me in game complete my goals with just as the offer included
6/15/2023
Amazing quality customer service and...
Amazing quality customer service and outcome
8/1/2023
Highly Recommanded
Was a little hesitant at first, but after sitting for 4 days in M+ ques looking for may last Dungeon Portal run, I decided to give this service a go. Not disa...
10/8/2022
fast and easy highly recommended the...
fast and easy highly recommended these guys over wowvender. these guys are faster and can get you a better time
11/25/2022
Absolutely unbelievable!!!!...
Absolutely unbelievable. Level 80 in 1 day. 6 levels. I asked for it to be completed by the 30th. Truly amazing service guys 10/10!!
11/23/2022
My friend told me about this service...
My friend told me about this service and said they were trustworthy. The website was clear, well laid out and reasonably priced. The process to buy the serv...
12/1/2022
Great service and very fast...
Great service and very fast. They always let me know what was going on and got me everything I asked. I recommend this service to anyone that needs help. I will...
6/5/2023
Had a great time
Had a great time, runs were fast and well within the timer!
9/2/2023
Grind to Shine
I recently had the opportunity to participate in a 1-hour World of Warcraft game coaching lesson, and it was an incredible experience. The coach was highly know...
10/14/2022
71-80 in 3 days
71-80 in 3 days, super fast! Responses via discord <1min Just awesome! Nothing to complain and a big thank you
1/5/2023
PERFECT BOOST SERVICE
Very good service. I always was up to date about the progress via discord. Will definetly 100% book other services again. Great job, thank you very much for you...
10/20/2022
Very PROFESSIONAL and GENEROUS, best...
As others have said these guys are very professional, helpful and honest. They were so generous that they actually gave me a free Heroic SOTFO run when I only p...
10/14/2022
Shadowlands KSM
Ordered the Shadowlands KSM and the team was very helpful and friendly. Was a smooth and fast experience overall, would recommend.
Four Strong Reasons to buy Sepulcher of the First Ones boosting
SotFO Raid carries offered through our platform are delivered by seasoned gaming professionals with a wealth of experience. We are passionate about our craft and committed to offering top-tier services at competitive prices. Sepulcher of the First Ones boosts you purchase from us are designed to be swift, safe, and efficient. Any purchase at our site implies the following:
1. Expertise and Experience: At Gamingcy, our team comprises seasoned gamers with years of experience and a deep understanding of World of Warcraft dynamics. It ensures that you're buying a carry and investing in our professional knowledge and skills to enhance your gaming experience.
2. Customer-Centric Approach: We prioritize our customer's needs above all. We strive to understand your individual goals and tailor our services accordingly. Our customer support team is always available to answer any queries or concerns you may have, providing a seamless and personalized experience.
3. Security and Privacy: We uphold strict measures to secure all transactions and protect your data. Confidentiality is paramount to us; our services are designed to respect and safeguard your privacy.
4. Competitive Pricing: Quality gaming experiences should not break the bank. At Gamingcy, we offer premium carries at highly competitive prices, ensuring value for your money.
5. Efficiency and Speed: We understand that time is valuable for every gamer. Therefore, we ensure that our services are delivered promptly without compromising the quality. Our advanced scheduling system and efficient service delivery set us apart, making us an intelligent choice.
easy
Number ONE goal of our team is to make your time spent with us hassle-free and enjoyable
fast
We value your time and perfectly understand how important it is to get your boost right away!
effective
We know everything about online gaming. All of our 2067 boosters are members of top world guilds since early game expansions
safe
Secure Paypal payments;
Verified Trustpilot reviews;
Exclusive Hide My Boost system;
SSL and Https protocols for your 100% privacy and data safety.
Mythic Sepulcher of the First Ones boost:
Get new superb transmogs!
Mythic WoW SotFO boosting by Gamingcy is your easy opportunity to clear the encounters which are still extremely complicated. Even in Dragonflight realities, with a team of well-geared professional raiders, bosses will seem pretty tough. It goes without saying that killing them with pugs will be an absolute disaster: constant wipes, the group disbands, loot competition, and many other unnecessary inconveniences. Sure thing, it's also impossible to complete it solo.
We at Gamingcy are committed to offering a 100% guaranteed service. Our professional gamers will tirelessly progress through the raid during the Sepulcher of the First Ones carries until you receive the rewards you've paid for. It includes overcoming every boss encounter and clearing all objectives required. We believe in ensuring 100% satisfaction for every customer who decides to buy SotFO raid runs.
Sepulcher of the First Ones Bosses
World of Warcraft is known for its intricate design and dynamic gameplay. The challenging and epic raid encounters are among the most anticipated content for avid players. Sepulcher of the First Ones (SotFO) is home to an array of formidable bosses, each with distinct mechanics and abilities. Below we will delve into the details that make SotFO a thrilling raiding experience.
First, here's the bosses list:
Vigilant Guardian;
Skolex, the Insatiable Ravener;
Artificer Xy'mox;
Dausegne, the Fallen Oracle;
Prototype Pantheon;
Lihuvim, Principal Architech;
Halondrus the Reclaimer;
Anduin Wrynn;
Lords of Dread;
Rygelon;
The Jailer, Zovaal.
Each boss presents a distinct challenge requiring careful positioning, precise navigation, quick reaction times, and endurance to their relentless attacks.
One of the most emotionally charged battles in the raid is against Anduin Wrynn, a familiar character under the control of the Jailer. Anduin's arsenal is a formidable array of light-based attacks and shadow magic, which requires a balance of strategic positioning and high damage output. The encounter is more than just a battle—it's a tragedy that unfolds in real time, adding a new layer of depth to the WoW lore. And, of course, the last fight in SotFO is with The Jailer, the orchestrator of all chaos in the Shadowlands. Even in Dragonflight, Mythic difficulty with the coolest armor and weapons skins remains very hard.
In conclusion, the bosses in the SotFO raid offer diverse and engaging challenges, each adding a unique layer to the raiding experience. So sharpen your weapons, the ultimate WoW raiding experience awaits you!
Sepulcher of the First Ones Armor Sets
Sepulcher of the First One is not only known for its riveting lore and boss encounters but also for the stunning Progenitor Appearances and impressive class-based armor sets it offers.
These tier sets, split into different categories according to class, blend distinctive aesthetics with performance, ideal for every WoW character venturing into SotFO.
The Dreadful Armor sets cater to the dark forces of Death Knights, Demon Hunters, and Warlocks. Embodied with elements of the Shadowlands' haunting aesthetics, these sets perfectly capture these classes' essence.
On the flip side, Druids, Hunters, and Mages have access to the Mystic Armor sets. These are a vibrant blend of natural hues and arcane colors, representing the bond between the natural world, the arcane mysteries, and these classes.
The Venerated Armor sets, designed for Paladins, Priests, and Shamans, exude an air of sacred solemnity. These sets carry the glow of divinity and the primal forces, complementing the holy and elemental themes of these classes.
Lastly, the Zenith Armor sets, tailored for Monks, Rogues, and Warriors, represent the pinnacle of strength and agility. The earthy tones and robust design of these sets are reminiscent of the resilience of these classes, a true reflection of their courage and valor.
Sepulcher of the First Ones Loot
Of course, no raid would be complete without the promise of fantastic loot, and the Sepulcher of the First Ones is no exception. The raid offers an array of equipment and items that are not only powerful but reflect the aesthetics and lore of the First Ones. As you delve deeper into the Sepulcher, the rewards grow richer, echoing your progression and enhancing your prowess. Here we've gathered the list of drops that are still useful and are cool for transmogrification in World of Warcraft Dragonflight. You can surely find some of the items skins listed below great for your transmog ideas.
Cloth Classes:
Mail Classes:
Plate Classes:
Leather Classes:
Five Simple Steps to get your SotFO boost

1. Choose Your Service: Browse through our selection of Sepulcher of the First Ones boosting services listed in this category: they're available in the US (North America, Latin America, and Oceania servers) and EU regions.
2. Customize Your Order: Once you've selected a carry, customize it to your preferences. For example, you can choose from Normal, Heroic, and Mythic Modes.
3. Add to Cart and Checkout: After tailoring the service to your liking, add it to your cart. Proceed to the checkout when you're ready. You can review your order, add any notes or special requests, and confirm the total cost here.
4. Secure Payment and Confirmation: provide your payment details in our secure system. Once the payment is processed, you'll receive a confirmation email with further information about your order. Sit back and experience super-fast WoW SotFO Raid boosts by expert gamers!
5. Enjoy your carry: shortly after the purchase, our support agent will reach out via Discord (or you can add Gamingcy#0001 to your friends by yourself) to arrange the details and coordinate the further in-game steps.
shop
Choose the service you need and add it to the cart. If you have any questions - don't hesitate to ask our 24/7 support team
checkout
Follow the cart's instructions and pay securely with Paypal or with your Credit card!
process
Contact us in Discord, Skype, or Facebook messenger to confirm your order and start the service!
done
Once your service is completed, our manager will immediately inform you about it!
review
Your opinion matters! Share your experience with other customers and help us to improve!