Gambit Boost
Enjoy an effortless and thrilling path to dominating the PvPvE battlefields with our expert Destiny 2 Gambit boosting. With an outstanding experience in farming points and Infamy ranks, the elite sherpas and fireteams stand ready to win the hardest matches with your Guardian. Conquer every challenge, unlock the best weapons, and savor the game to its fullest. Rise through the ranks and secure an unshakable advantage with Gamingcy's D2 Gambit Boosts in Lightfall.
Comprehensive help with Gambit: turn-key farming of ranks and rewards
Get the best Gambit Weapons and Armor
24/7 support: ask any questions & get replied in ± 15 seconds!
Take control of the matches and ascend swiftly to the top with Destiny 2 Gambit Carries from Gamingcy! Fast, simple, and cost-effective options for every in-game challenge. Unlock new exotics, must-have armor, prestigious titles, powerful gear, and other captivating rewards! Our D2 Gambit Carry is your key to supremacy in the most dynamic and strategic PvEvP activity!
Destiny 2 Gambit Boost in Lightfall: Everything you should know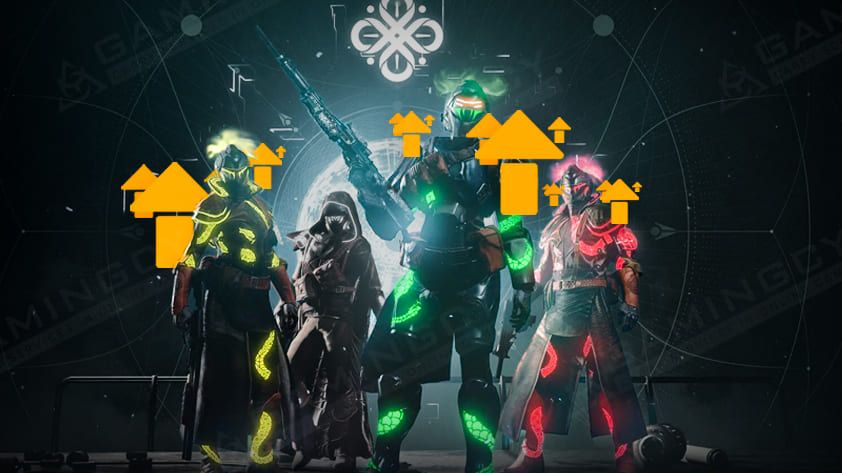 On this page, you can buy Destiny 2 Gambit boosts in the Lightfall expansion and receive them promptly, securely, and conveniently (Sherpa or Recovery). These services are available across various platforms, including PS4, PS5, Xbox One, Xbox Series X|S, and PC. But let's delve into the essentials of this activity and our services there.
Gambit is a unique game mode in Destiny 2 that blends the intensity of PvE with the strategic and competitive elements of PvP. Introduced in the Forsaken expansion, Gambit pits two teams of four players against each other, but with a twist. Each party is in a separate arena fighting AI enemies. The core objective is to collect 'motes' dropped by the enemies and deposit them in a central bank. Accumulating enough motes summons a boss called the Primeval, and the first team to defeat their Primeval wins the round. To add to the excitement, players can invade the opponent's arena and wreak havoc, making this mode a dynamic and unpredictable experience. During the D2 Gambit boosting, our experienced sherpas will help you to upgrade your rank and win matches.
What rewards can you get there?
Gambit is not just a thrilling PvPvE game mode; it's also a treasure trove of new powerful loot. Players can farm a variety of items, including Legendary and Exotic gear. Additionally, Gambit has its own ranking system known as Infamy, which comes with its own set of rewards as you rank up. Some of the best Gambit weapons include the Bygones pulse rifle, Trust hand cannon, and the exotic hand cannon Malfeasance, tied to a specific quest. At our site, you can buy all of them.
What Maps Are There in Gambit?
Gambit boosting takes place across multiple battlegrounds, each with its layout, enemy types, and strategies. From patch to patch, there's a rotation of these maps. That's why at a particular moment, specific BGs may be unavailable. Some of the maps include:
Emerald Coast

(European Dead Zone): Features a beach setting with close-quarters combat.

Legion's Folly

(Nessus): This map offers vertical combat scenarios set on a Vex-transformed planetoid.

Kell's Grave

(The Tangled Shore): Set in the Reef, this map features a large central area with long sightlines and hazards.

Deep Six

(Titan). It was introduced in the Season of the Drifter, along with the Gambit Prime mode. The map is characterized by tight corridors and a mix of indoor and outdoor spaces, which makes it a battleground suited for close-quarters combat. Because of the map's confined spaces, close-range weapons like shotguns, fusion rifles, and submachine guns are more effective. Teamwork is essential, as the bank area can be easily accessed from multiple directions, and sudden invasions from enemy players can be deadly. Controlling the high ground can provide a significant advantage for engaging both PvE enemies and invading players.

New Arcadia

(Mars). In New Arcadia, long-range weapons like scout rifles and sniper rifles can be more effective, given the open spaces. However, each of the spawn points where enemies appear has a cover, so having a mix of weapon types on your team can be beneficial. Communication and map awareness are critical, especially when the enemy team's invader is present, as there's a lot of open space for long-ranged battles.
Our reviews
5/8/2023
Great service
Great service. My leveling was done quick and effectively. They were very easy to work with and it was done even faster than they stated it would. Great company...
8/19/2022
Great Run
Very friendly staff. Kept me informed the whole process and got the job done quick!
5/13/2023
Great service
Great service. Good communication, speed, and security.
6/2/2023
is was good because they helped me i...
is was good because they helped me in game complete my goals with just as the offer included
9/13/2022
Was happy with my experience...
Was happy with my experience, was fast and easy.
9/23/2022
Quick and fantastic service...
Quick and fantastic service, would highly recommend.
10/4/2022
Amazing service
Speedy completion of orders and very friendly team. Very happy with my order and will definitely be returning for more in the future!
8/27/2022
My Gamingcy great experience...
Fast response and good prices Honesty and clear with times Trustworthy in regards of payment
9/3/2022
The group went well
The group went well, had no issues took less than an hour.
9/28/2022
Super fast and great
Super fast and great
12/27/2022
Top notice service
Service was fantastic, gamingcy customer support quickly got a team ready to boost. Trustworthy service will definitely use again soon!
9/11/2022
On time, fast and great players....
On time, fast and great players.
9/2/2022
Excellent service
Excellent service! Quick, professional, trustworthy
10/7/2022
Prompt response and assistance...
Prompt response and assistance
9/10/2022
Great experience and fast results...
Was able to schedule assisted rating boosting for 2s in a couple hours and got the increase I was looking for extremely fast. Went from 1500 - 1600 in 10 minute...
10/14/2022
Great experience
Great experience. Fast and easy.
9/16/2022
Team was great
Team was great, got it done in just a couple hours and they even gave me a little coaching.
1/18/2023
great service
the service was great, quick and with good quality. The contact with Gamingcy was responsive aswell, they could answer any doubt / question / demand I had with...
10/14/2022
Shadowlands KSM
Ordered the Shadowlands KSM and the team was very helpful and friendly. Was a smooth and fast experience overall, would recommend.
4/15/2023
Perfect Service very fast thanks a l...
Perfect Service very fast thanks a lot
Four Compelling Reasons to Buy Destiny 2 Gambit Carry Now
Buying D2 Gambit carries is a swift route to dive into the unparalleled expertise and top-end service excellence we provide at Gamingcy.
Get the best rewards: Gamingcy has been pioneering the online gaming sphere since 2014, boasting over 200k successfully completed orders. Our seasoned experience allows us to farm Gambit ranks and win matches confidently, providing your access to the best rewards that this PvPvE activity can offer.
Save your time: We place supreme importance on your time constraints, ensuring that our Destiny 2 Gambit services flawlessly integrate with your schedule. It allows you to relish in the thrill of this mode without compromising your real-world commitments.
Harness the Prowess of Our Impressive Roster of 289+ Expert Sherpas: Our extensive fireteam of PRO gamers, adept in hardcore Gambit fights, stands ready to commence and rapidly complete any boosting you order with unparalleled enthusiasm.
Engage in Prompt Support: Our dedicated human assistance is accessible 24/7, springing into action within a remarkable 15 seconds to attend to your queries and requirements.
Venture into our Lightfall D2 Gambit carries - and you will swiftly find yourself among our devoted customers! With Gamingcy, your engagement goes beyond a mere purchase; it is an investment in an extraordinary gaming journey that holds your skill boost and triumph in the highest regard. Let's conquer the enthralling PvPvE battles of Gambit in Destiny 2 together!
easy
Number ONE goal of our team is to make your time spent with us hassle-free and enjoyable
fast
We value your time and perfectly understand how important it is to get your boost right away!
effective
We know everything about online gaming. All of our 2067 boosters are members of top world guilds since early game expansions
safe
Secure Paypal payments;
Verified Trustpilot reviews;
Exclusive Hide My Boost system;
SSL and Https protocols for your 100% privacy and data safety.
Destiny 2 Gambit Carry: A Pinnacle of Innovation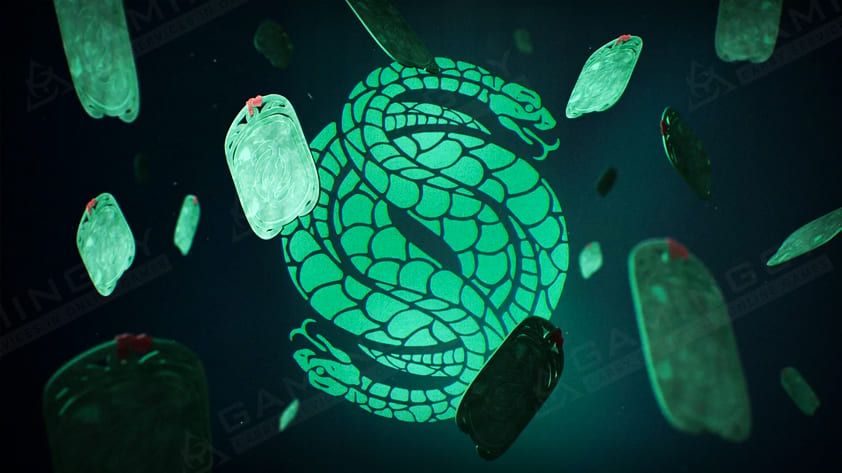 D2 PvPvE Gambit carries are unique because they bridge the gap between PvE and PvP fundamental modes. Players must juggle fighting AI enemies, collecting and banking resources, and engaging in PvP combat. The PvE elements serve as a fast-paced race, while the PvP invasions add a layer of strategy and unpredictability. This combination makes Gambit an adrenaline-fueled, rewarding, and refreshing activity that continues to be popular among Destiny 2's vast content.
How to unlock Gambit Mode?
Unlocking the Gambit requires you to have the Forsaken expansion. Once you have the DLC, Gambit boost is available to all players who have reached the Tower (which is accessible early in the game). You can join the activity by selecting it from the Director in the Destinations tab.
How does the Destiny 2 Gambit carry work?
Each Gambit match is divided into rounds. Players start by being able to emote and communicate, then are launched into their separate arenas. They face waves of AI enemies and must collect the motes they drop. Depositing motes in the central bank builds towards summoning your Primeval. But be cautious – dying will make you lose your collected motes! Depositing a certain number of motes at once will send a blocker to the enemy's bank, which they must defeat to continue depositing them. During the Gambit boost, our expert gamer will either play your account and do the whole work for you turnkey (recovery aka acc-sharing mode option). Or you will play with our PRO fire team of sherpas and win the matches side by side with the best players of the D2 community
5 Streamlined Steps to Buy Destiny 2 Gambit Boosting
Purchase D2 Gambit boosts and enhance your PvPvE gameplay with competitively priced services meticulously designed to cater to all Guardians, irrespective of their skill level, rank, preferences, or time constraints. Here's a straightforward five-step guide to acquiring our carries:
Step One: Delve into the array of options at your disposal and pick your desired service, strategically crafted to bolster your capabilities in D2's Gambit unique battles.
Step Two: Effortlessly submit your order through our user-friendly site.
Step Three: As soon as your order is made, our dedicated squad of D2 boosters mobilizes into action.
Step Four: Stay updated on your boost progress in real-time via our Discord support team (connect with us there as Gamingcy), and enjoy the confidence that accompanies the best security and privacy measures in the market to protect your account.
Step Five: enjoy the results of your newly purchased Destiny 2 Gambit carry once the job is accomplished. Please leave a review about our site on Trustpilot; it aids in our continual evolution and helps us understand how to enhance our boosting services. It's the most gratifying nod of appreciation for our diligent sherpas.
Gamingcy is a go-to site for Guardians aspiring for substantial progress minus the exhaustive farming and grinding!
shop
Choose the service you need and add it to the cart. If you have any questions - don't hesitate to ask our 24/7 support team
checkout
Follow the cart's instructions and pay securely with Paypal or with your Credit card!
process
Contact us in Discord, Skype, or Facebook messenger to confirm your order and start the service!
done
Once your service is completed, our manager will immediately inform you about it!
review
Your opinion matters! Share your experience with other customers and help us to improve!