Malediction Boost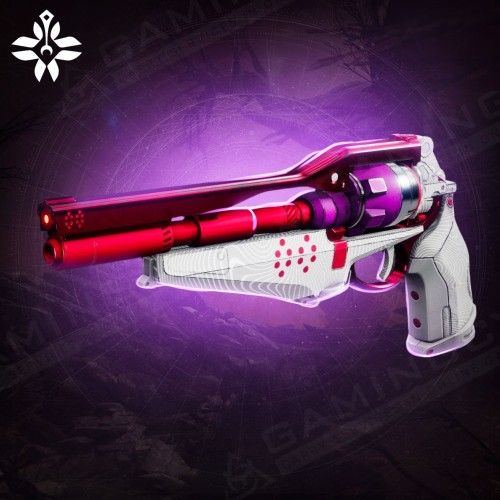 Boosting Schedule
Set the time when the booster may play your account with your manager. We can provide your whole carry while you're AFK without disturbing your usual gaming time!

24/7 support
Get a helpful human reply in ±15 seconds!

Hide My Boost
We've developed this unique software to protect you from bans and suspensions. It allows account sharing without flagging an account.

Secure Payments
You can pay securely with PayPal or your Credit Card via Stripe. All payments are covered with the customer protection system and money back guarantee!

Secure Web-site
SSL and HTTPS protocols are used for your 100% privacy & data safety
Buy the incredible Malediction boost available on this page of our website, featuring the renowned Legendary Kinetic Hand Cannon, now accessible in Destiny 2 Lightfall. Unleash the full potential of this LHC weapon using our premium carry services, delivered by experienced D2 sherpas at the pinnacle of their expertise. With their profound knowledge, you can swiftly unlock your desired weaponry – whether it's the Malediction itself, its coveted God Roll, or specific sought-after perks. Everything will be done quickly and securely.
Our skilled gamers are dedicated to farming the Malediction on your behalf, ensuring a seamless and effortless experience. No matter your gaming platform – PlayStation, PC, or Xbox – our services cater to all, guaranteeing universal access to our exceptional assistance.
Skyrocket your Destiny 2 journey today by enlisting with us and experiencing the comfort of elevating your gameplay to new heights through our top-notch boosting services.
Why buying D2 Malediction is a must-have?
Purchase the Malediction in Destiny 2 and get Hand Cannon stands as a testament to exquisite craftsmanship and lethal precision in the realm of firearms. Within the chaotic battlegrounds of the Destiny universe, this weapon emerges as a paragon of versatility, proving itself to be an indispensable tool for Guardians who embrace the art of close to mid-range combat.
How to Get the Malediction?
Obtaining the Malediction Hand Cannon necessitates earning reputation ranks within Vanguard Ops, Crucible, and Gambit. You can achieve this by engaging in activities such as Strikes, Battlegrounds, PvP, and Gambit matches. Upon reaching rank 16 with either Vanguard Ops, Crucible, or Gambit, you become eligible to collect the weapon from Commander Zavala, Lord Shaxx, or The Drifter. Additionally, attaining rank 16 with an alternate vendor grants you access to acquire the scout rifle from them.
The Perks of the Malediction and the God Roll
The Malediction Hand Cannon has the following base stats:
Impact: 92
Range: 61
Stability: 29
Handling: 32
Reload Speed: 28
Reload Time: 3.61s
Aim Assistance: 65
Inventory Size: 60
Zoom: 14
Airborne Effectiveness: 20
Recoil: 94
Bounce Intensity: 6
Rounds Per Minute: 120
Magazine: 9
The God Roll for Malediction depends on your preference and playstyle, but here are some recommended perk combinations for both PvE and PvP:
Barrel:

Fluted Barrel

Magazine:

Flared Magwell

Perk 1:

Enlightened Action

Perk 2:

Explosive Payload

Masterwork

: Stability
With recent hand cannon buffs, Enlightened Action and Explosive Payload synergize for consistent damage, crucial in tough activities. For lighter content, pairing Malediction with Discord can efficiently clear enemies.
In PVP, a potent hand cannon with Explosive Payload like Malediction, supported by Enlightened Action's handling boost, offers an edge. The extra flinch and damage of Explosive Payload enhance dueling potential.
Is the Malediction Worth the Farm?
Farming the Malediction Hand Cannon in Destiny 2 takes a lot of effort, skill, and wanting to be the best. But not everyone has the time or skills to grind this tough-to-get weapon. That's where Gamingcy's carry services can help.
Our expert Destiny 2 sherpas know a lot about the game and are really good at it. They are totally committed to farming the Malediction for you, making your gaming more fun and easier. You can rely on Gamingcy to be a strong helper in your Destiny 2 game. Whether you're an old pro or just starting out, the idea of unlocking this special hand cannon is really exciting.
With our boosts, you'll use this awesome gun like you know what you're doing, and you'll be really good in the game. Trust our know-how, and let's make a big change in your Destiny 2 game that you'll remember forever. Together, we'll unlock all the cool stuff that the Malediction can do, making you a star in the game.
ETA:
Average starting time: 1-3 hours
Average Execution time: 6-18 hours
Rewards you will get:
Malediction

Legendary Kinetic Hand Cannon;
Exp for your Season Pass and Artifact level.
Options available:
Crucible Path:

We will obtain the weapon with the Crucible skin. Additionally, you will get

700+ Valor points

.

Gambit Path:

We will obtain the weapon with the Gambit skin. Additionally, you will get

3x Infamy Ranks

.

Vanguard Path:

We will obtain the weapon with the Vanguard skin.
Requirements:
1810+ Power Leve

l

Recovery

(an experienced player will securely log into your account and do all the work for you)

Lightfall DLC

Lightfall Campaign

completed