Valor Crucible Rank Boost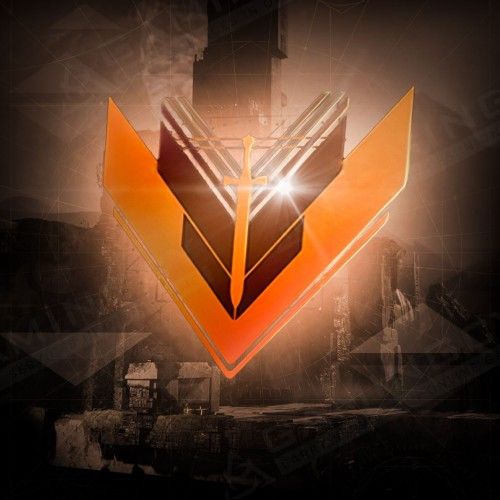 Boosting Schedule
Set the time when the booster may play your account with your manager. We can provide your whole carry while you're AFK without disturbing your usual gaming time!

24/7 support
Get a helpful human reply in ±15 seconds!

Hide My Boost
We've developed this unique software to protect you from bans and suspensions. It allows account sharing without flagging an account.

Secure Payments
You can pay securely with PayPal or your Credit Card via Stripe. All payments are covered with the customer protection system and money back guarantee!

Secure Web-site
SSL and HTTPS protocols are used for your 100% privacy & data safety
We offer a reliable service on our platform where you can purchase Valor Crucible Rank boosts for your Destiny 2 guardians, allowing you to swiftly obtain exclusive PvP rewards. This service is compatible with Xbox, PS4, PS5, and PC gaming platforms.
The Valor Crucible Rank is a meticulously designed progression system that effectively tracks and evaluates a player's performance and skill in Crucible matches.
When you avail our Valor Crucible Rank farm service, rest assured that our team of professional boosters will manually acquire the desired quantity of Valor rank points for you. We prioritize your account's safety and never employ any third-party software or bots that could potentially compromise your security.
For the Destiny 2 Valor Rank boost, we strictly operate in Recovery mode, which involves account sharing. We take all necessary precautions to ensure 100% security, utilizing premium VPN connections or our exclusive HMB system during the boosting process. This method requires our experienced gamer to log into your account and diligently grind the chosen quantity of Valor Rank points. Once the order is completed, we will promptly notify you via Discord, prompting you to log back into your account.
What is Valor Crucible Rank in Destiny 2?
In Destiny 2, Valor is a progression rank system that measures a player's level of dedication and skill in the game's PvP activities.
There are six Valor ranks in Destiny 2, each requiring a certain amount of points to advance to the next rank. The ranks, from lowest to highest, are as follows:
Guardian

: This is the starting rank for all players.

Brave

: The second rank, obtained by earning a specific number of Valor points.

Heroic

: The third rank, achieved by accumulating more Valor points. It requires a greater effort compared to the previous ranks.

Fabled

: The fourth rank, which requires even more Valor points than Heroic. Reaching this rank is considered a significant accomplishment for many players.

Mythic

: The penultimate rank, requiring a considerable amount of Valor points. It signifies an exceptional level of skill and dedication.

Legend

: The highest rank in the Valor system. Reaching Legend rank is a considerable achievement and is often pursued by competitive players who are looking for recognition.
As you progress through these ranks, you will gain access to various rewards. These rewards can include unique weapons, armor, shaders, emblems, and more. Reaching certain rank thresholds can also unlock additional bonuses and perks.
Destiny 2 Valor Rank Boost: how does it work?
Once you purchase the D2 Valor Rank boost, our dedicated account manager will promptly contact you through Discord, Skype, or email. We understand the importance of timely communication, and we aim to reach out to you within 5-10 minutes after payment. Alternatively, you can directly contact us on Discord using the username Gamingcy. This platform allows you to discuss and finalize all the specifics of your D2 Valor Crucible Rank boost, including the start time, a convenient playing schedule, and any other relevant details.
Investing in a Destiny 2 Valor Rank boost with real money is a smart decision if you desire instant access to the splendid rewards associated with this currency. It eliminates the need for laborious grinding on your own or with uncoordinated groups.
By attaining a higher Valor Crucible Rank, you unlock the opportunity to acquire a diverse range of rewards from PvP vendors, such as valuable gear and weapons.
By opting for our D2 Valor Rank farming service at Gamingcy, you save yourself from countless hours of repetitive work. Elevate your gaming experience with seamless, swift, and hassle-free rank farming, ensured securely by some of the most skilled players in the gaming community. Say goodbye to the days spent grinding Destiny 2 Valor Rank. Purchase a boost and allow Gamingcy to handle your monotonous tasks!
ETA:
Average starting time: 1-3 hours
Average Execution time: 1-3 days
Rewards you will get:
The desired amount of

Valor Rank Points

;
A chance to get other rng-based rewards during the boost.
Available options:
Recovery

(an experienced player will securely log into your account and do all the work for you)

Sherpa

(you will play your character yourself with a group of our professional player(s))