Destiny 2 Ships and Sparrows Boost


You can buy Destiny 2 Ships and Sparrows at the best prices on this page of our site. The universe of D2 is vast and dangerous, so having a good collection of transport is a must if you want to travel with style and glory. However, most Destiny 2 vehicles are tough to get. Gamingcy and its professional boosting services are here to help. Here you will find numerous Destiny 2 ships and sparrows for sale: our PRO sherpas will get them for you fast and hassle-free. It's time to expand your collection of in-game transport!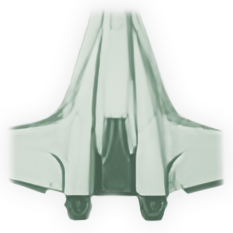 Get the best Destiny 2 ships with a guarantee!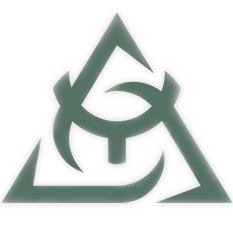 HideMyBoost system for 100% privacy & security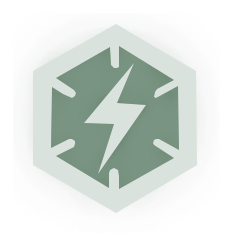 We can play while you're afk, not interrupting your habitual gaming time.
An Exploration of Sparrows and Ships: The Art of Travel in Destiny2
In the expansive universe of Destiny 2, where you traverse different planets, fight hordes of enemies, and strive to protect the Last City, your means of transport are more than just a way to get from point A to point B. These vehicles – Sparrows and Ships – are vital components of the Destiny 2 experience, representing your identity, achievements, and individuality. This comprehensive article aims to delve into the significance, functionality, and acquisition of Sparrows and Ships and their integral role in the grand journey of your Guardian in Destiny 2.
The Sparrows Boost in Destiny 2: Zipping Across Terrains
Destiny 2 Sparrows boost allows you to unlock various vehicles for the Guardian's primary mode of terrestrial transport in the game. While their primary purpose is swiftly transporting players across vast landscapes, Sparrows are not just about speed. These fast, lightweight vehicles and their speed-boosting capabilities offer a thrilling ride across various planets.
Acquiring Your First Sparrow
New players receive their first Sparrow, the 'Wanderwing', as part of the Red War Campaign. It's a basic model, but it signifies the beginning of your exhilarating journey in Destiny 2. As players delve deeper into the game, a more diverse range of Sparrows becomes available.
Finding New Sparrows: Various Routes to Speed
Sparrows in Destiny 2 can be obtained through various means, including but not limited to, campaign progression, Season Pass rewards, vendor purchases, and random loot drops. Certain special events like the Festival of the Lost or the Dawning also offer event-specific Sparrows.
Types of Sparrows: Common to Exotic
Much like weaponry and armor in Destiny 2, Sparrows are also divided into five tiers based on their rarity: Basic (White), Uncommon (Green), Rare (Blue), Legendary (Purple), and Exotic (Yellow). The higher the rarity, the more appealing and feature-loaded the item is. At our site, you can buy Exotic Sparrows and some legendary ones.
Legendary and Exotic Sparrows: The Need for Speed
Legendary and Exotic Sparrows are much more than just high-speed vehicles. They often come with special perks like shorter summon times or aerial trick capabilities. Some of these Sparrows can only be obtained by completing the most challenging activities in the game, making them symbols of prestige and accomplishment.
Destiny 2 allows players to customize their Sparrows using shaders and transmat effects. Shaders change it's color scheme, while transmat effects alter the appearance of your Guardian's spawn-in animation.
Our reviews
10/6/2022
Mythic experience
Tried the Mythic +15 run and was impressed. Team were incredible and carried me though was intense but lived it. Definitely recommend
9/1/2022
Super happy
Super happy. Thanks for the run. So quick. Thought it would take a long time but was there in just over an hour from 1350. I'm norammly maxed at 1550 player in...
8/27/2022
Great run
It was a really nice and smooth run, got the invite to the group shortly after i placed the order. The run was faster than i expected and i even got some loot f...
10/4/2022
Great
Everything was great fast replys and good prices they are so great it will not be the last time doing business with them thanks alot
10/9/2022
Very quick and friendly service...
Very quick and friendly service, well worth the price
10/3/2022
On time, as advertised.
No muss, no fuss, no trouble at all. Delivered exactly as described.
8/24/2022
Quick and professional
Quick and professional
8/28/2022
Was a wonderfull and clean run...
Was a wonderfull and clean run, love it!!!
10/1/2022
Pretty Smooth
The purchase went through without incident. The pre-communication was pretty good. There was no participation guidelines discussed during the raid, which might ...
4/7/2023
really fast and nice people :D...
really fast and nice people :D
10/3/2022
Great run very understanding...
Great run very understanding
9/16/2022
Great experience
Great experience, was told my traders prior to raid, never had to ask about loot. Full clear in 75 mins. Would highly recommend.
8/26/2022
Recommend
These guys were very fast at responding, very nice to talk to, and have a very clean layout on their website. Definitely recommend using this site for any requi...
9/30/2022
Couldn't have been easier - great se...
If you're hesitating - DONT! Numerous scheduling options. Proactive & timely communication. Fast and easy service. I joined a few heroic fated raids and I was ...
10/3/2022
All good! Clean and fast....
The service had a considerable delay. But despite that it was excellent, very fast and efficient. In addition, the person who advised me was very kind and apolo...
9/8/2022
impressive
impressive! they made it easy to work with and are pros.
9/27/2022
Gamingcy will take care of everythin...
Gamingcy comes highly recommended by me. They went above and beyond to provide a fast and friendly experience even during slow hours. Professional service and s...
9/28/2022
Super fast and great
Super fast and great
9/28/2022
Great Service - Quick and reliable...
Great Service - Quick and reliable and great communication along the way.
4/18/2023
Heroic boost
Fast, professional. Great experience!
Five Strong Reasons to Buy New Ships and Sparrows at Gamingcy
Enhance Your Gaming Experience
Purchasing new ships and sparrows from Gamingcy can dramatically improve your gaming experience in Destiny 2. With better stats and unique capabilities, these vehicles allow you to navigate the game's expansive universe more efficiently. Their sleek designs and exclusive visual effects can add an extra layer of enjoyment and immersion to your gaming sessions.
Stand Out in the Community
With an impressive collection of ships and sparrows from Gamingcy, you can differentiate yourself from the rest of the Destiny 2 community. As these items come with unique aesthetic elements, they are a great way to showcase your individuality and style within the game. Whether you're part of a Fireteam, participating in a public event, or simply roaming around the shared world, a unique ship or Sparrow can make you stand out.
Express Your Achievements and Progress
Ships and sparrows in Destiny 2 often signify a player's accomplishments and progress. By purchasing high-tier ships and sparrows from Gamingcy, you can exhibit your commitment to the game and highlight your gameplay achievements. These purchases can be seen as badges of honor, demonstrating your dedication and prowess in Destiny 2.
Simplify Your Game Progress
In Destiny 2, specific ships and sparrows can be challenging to acquire, often requiring the completion of complex missions or quests. Buying these items from Gamingcy can simplify your progress, saving you time and effort. This way, you can focus more on enjoying the game than grinding for specific D2 vehicles. Moreover, Gamingcy often provides complete information about each item, aiding your decision-making process for your in-game strategy.
Affordable Prices for High Value
Purchasing new ships and sparrows from Gamingcy offers remarkable value for money. All items are priced competitively, considering their rare attributes, the effort needed to obtain them, and their impact on gameplay. You can count on Gamingcy to offer you some of the most sought-after in-game items without breaking the bank, making your gaming experience more enjoyable and efficient without imposing any financial strain.
easy
Number ONE goal of our team is to make your time spent with us hassle-free and enjoyable
fast
We value your time and perfectly understand how important it is to get your boost right away!
effective
We know everything about online gaming. All of our 2067 boosters are members of top world guilds since early game expansions
safe
Secure Paypal payments;
Verified Trustpilot reviews;
Exclusive Hide My Boost system;
SSL and Https protocols for your 100% privacy and data safety.
Buying New Ships in Destiny 2:
Explore the Universe with Gamingcy!
Destiny 2 Ships Boost is an easy way to get your primary means of interplanetary travel. Beyond being a loading screen during transitions, they represent your Guardian's identity and progression in the game.
Acquiring Your First Ship
Your journey in Destiny 2 begins with the recovery of a derelict ship, The Wanderwing, from the aftermath of a catastrophic attack. This transport serves as a symbol of the humble beginnings of your journey.
Expanding Your Fleet: Paths to New Ships
Like Sparrows, Ships can be obtained through various means such as campaign progression, completing specific challenges, or random loot drops. Special event-specific ships can also be earned during seasonal events. Tess Everis, the Eververse vendor, also sells new vehicles in exchange for Silver, an in-game currency.
The Hierarchy of Ships: From Uncommon to Exotic
Ships in Destiny 2 are classified into three tiers based on their rarity: Uncommon (Green), Rare (Blue), and Legendary (Purple). However, there is a tier above even Legendary, and that is Exotic. You can buy all of them at Gamingcy. Exotic ships are the rarest and most visually stunning in the game, often with unique designs and transmat effects.
Legendary and Exotic Ships: Badges of Honor
Like their Sparrow counterparts, Legendary and Exotic ships are also considered prestige badges. Some of them can only be earned by completing the game's most challenging missions or tasks.
Ships can also be customized with shaders and transmat effects. Shaders alter the its color scheme, while transmat effects change the visual impact that occurs when a Guardian is transported to a location.
Beyond transportation and achievement, ships also contribute to Destiny 2's storytelling. Many of them come with their own lore tab, a piece of text that provides insight into the game's rich lore.
Conclusion: Ships and Sparrows – Integral Aspects of Destiny 2
In Destiny 2, Sparrows and Ships represent much more than mere transportation. They are an extension of the player's identity and a testament to their progress and achievements within the game. Collecting and customizing these vehicles remains an exciting part of your Destiny 2 journey. Whether you're a casual player or a seasoned Guardian, Sparrows, and Ships offer a blend of practicality, aesthetics, and a sense of achievement, enhancing your overall gaming experience.
5 Simple Steps to Purchase D2 Ships and Sparrows at Gamingcy
Browse the Selection: Visit Gamingcy's website and navigate to the Destiny 2 section. Here you'll find an array of ships and sparrows available for purchase. Browse the selection and find the items that meet your gaming goals and style preferences.
Choose Your Items: Once you've identified the ships and sparrows you're interested in, click on them for more information. Review their specifications, price, and how they can enhance your Destiny 2 experience. When you've made your decision, add them to your shopping cart.
Checkout Process: After adding your desired items to the cart, proceed to checkout. You will review your order and enter your payment details here. Gamingcy accepts various forms of payment for convenience and provides a secure payment gateway to ensure the safety of your transactions.
Await Confirmation: Once your payment has been processed, you'll receive a confirmation email from Gamingcy. It will contain information about your purchase, including transaction details and estimated delivery time.
Delivery of Items: Now, you can sit back and wait as the Gamingcy team works to deliver your items. They will handle the acquisition and delivery process within the game, ensuring that your new ships and sparrows are added to your Destiny 2 account as soon as possible. Enjoy your enhanced gameplay with your newly acquired items!
shop
Choose the service you need and add it to the cart. If you have any questions - don't hesitate to ask our 24/7 support team
checkout
Follow the cart's instructions and pay securely with Paypal or with your Credit card!
process
Contact us in Discord, Skype, or Facebook messenger to confirm your order and start the service!
done
Once your service is completed, our manager will immediately inform you about it!
review
Your opinion matters! Share your experience with other customers and help us to improve!