Hushed Syrinx Ship Boost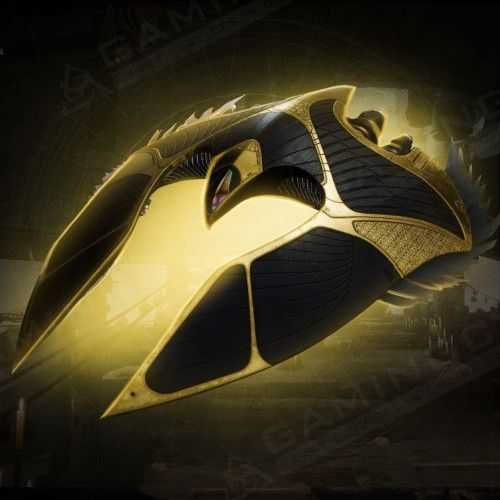 Boosting Schedule
Set the time when the booster may play your account with your manager. We can provide your whole carry while you're AFK without disturbing your usual gaming time!

24/7 support
Get a helpful human reply in ±15 seconds!

Hide My Boost
We've developed this unique software to protect you from bans and suspensions. It allows account sharing without flagging an account.

Secure Payments
You can pay securely with PayPal or your Credit Card via Stripe. All payments are covered with the customer protection system and money back guarantee!

Secure Web-site
SSL and HTTPS protocols are used for your 100% privacy & data safety
Welcome to our platform, where you have the opportunity to buy the exclusive Hushed Syrinx Ship for your Destiny 2 Guardians. This exceptional boost is available to Xbox, PS4, PS5, and PC gamers.
The Hushed Syrinx ship stands as the rarest and most sought-after spacecraft in the world of Destiny 2. Its design is distinct and unparalleled, complemented by remarkable special effects and features that make it highly coveted among Guardians. Exotic ships like the Hushed Syrinx are visually captivating and often provide enhanced functionality compared to ships of lower rarity tiers.
To obtain the Hushed Syrinx ship, your team must achieve an impeccable performance in the Trials of Osiris. This requires winning ToO in seven consecutive matches without experiencing any losses (7-0 flawless). Accomplishing this remarkable feat grants you access to The Lighthouse, an exclusive social space where you can claim special rewards, including poweful engram and unique gear. This exotic ship has 1% chance to drop from the Lighthouse chest.
Our Destiny 2 Hushed Syrinx boost is exclusively available in Recovery mode, which involves sharing your account details. We place utmost importance on your security and employ premium VPN connections or our exclusive HMB system to ensure completely secure carries. Our experienced gamers will log into your account and diligently work to acquire the ship, guaranteeing success. Once the order is completed, you will receive a Discord notification, prompting you to log back in.
Destiny 2 Hushed Syrinx Farming: how does it work?
Upon purchasing the Hushed Sytings farm, our operator will quickly establish contact with you through Discord/Skype/Email. We aim to get in touch within 5-10 minutes after payment. Alternatively, you can directly reach us on Discord using the username Gamingcy. This will allow you to discuss and finalize the specific details of your boost, such as the start time, a suitable playing schedule, and other relevant information.
Our Hushed Syrinx ship farming service has been meticulously designed to assist you in swiftly obtaining this highly sought-after exotic Trials ship. With our seasoned professionals by your side, you can navigate the hardest PvP matches with utmost efficiency, ensuring that you acquire the exotic ship as quickly as possible.
We take immense pride in delivering a seamless and enjoyable experience for our beloved customers. Rest assured that our professional sherpas will be there to guide you, share their expertise, and provide valuable tips and strategies to maximize your success and speed up the process of obtaining this super-prestigious item. Purchase the Hushed Syrinx ship boost on our website and expand your Destiny 2 collection at the best prices around!
ETA:
Average starting time: 1-3 hours
Average Execution time: ETA is random due to a low drop chance
Rewards you will get:
Hushed Syrinx Exotic Ship;
Flawless Trials of Osiris completion;
Some Trials Weapons, Armor, and Triumphs;
Exp for your Season Pass and Artifact.
Requirements + Important notes:
Power Level 1808+

Recovery

(an experienced player will securely log into your account and do all the work for you)