Trials of Osiris Weapons Bundle Boost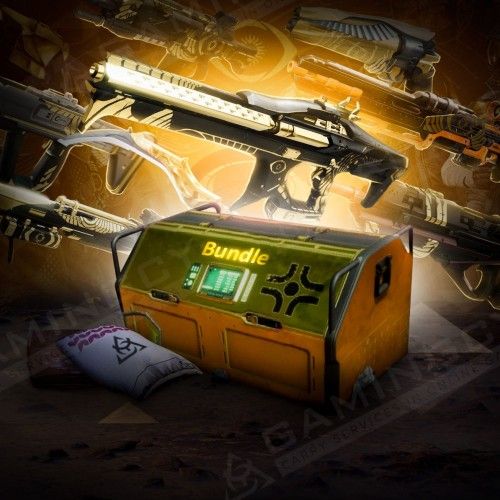 Boosting Schedule
Set the time when the booster may play your account with your manager. We can provide your whole carry while you're AFK without disturbing your usual gaming time!

24/7 support
Get a helpful human reply in ±15 seconds!

Hide My Boost
We've developed this unique software to protect you from bans and suspensions. It allows account sharing without flagging an account.

Secure Payments
You can pay securely with PayPal or your Credit Card via Stripe. All payments are covered with the customer protection system and money back guarantee!

Secure Web-site
SSL and HTTPS protocols are used for your 100% privacy & data safety
At this page of our site, you can buy Trial of Osiris Weapons Bundle Boost, an exclusive service designed to equip you with the most powerful PvP arsenal, enabling you to dominate the competition and achieve flawless victories. You have an option to pick the weapon(s) you want to get, or purchase all of them at a bundle deal price. Let's delve into the details of this game-changing offering.
What is the Trials of Osiris Weapons Bundle Boost?
Our comprehensive ToO Weapons package is tailored to enhance your performance in Destiny 2's high-stakes PvP mode. Our team of expert gamers meticulously curates a collection of optimized weapons, maximizing your damage output and survivability during intense battles.
Unleash Unmatched Power:

With our Weapons Bundle Boost, you'll have access to a curated selection of top-tier weapons, meticulously optimized for Trials of Osiris. From rapid-firing pulse rifles and precision hand cannons to devastating shotguns and versatile sniper rifles, each weapon in the bundle is geared to help you secure those crucial eliminations.

Gain a Competitive Advantage:

In Trials of Osiris, every move counts. Weapons that you can buy here are meant to grant you the advantage you need to win your opponents. Minimize downtime between eliminations with rapid reloads, optimize your range for various engagements, and harness perks that suit your playstyle flawlessly. Whether you're a seasoned Trials veteran or a newbie, this boost will elevate your game to new heights.

Achieve Flawless Victories:

This Trials of Osiris Weapons Bundle Boost is your ticket to success in this iconic PvP mode in Destiny 2. Crush your rivals with unmatched precision and make your mark in the Trials history. Prove your skills, earn exclusive rewards, and bask in the glory of being a flawless Trials champion.

Guaranteed Safety and Security:

At Gamingcy, we understand the importance of account safety. Our Trials Weapons Bundle Boost is conducted by a team of professional sherpas who ensure a smooth and risk-free experience. Your account information remains confidential, and we follow strict protocols to protect your privacy.
Trials of Osiris Weapons list:
| | |
| --- | --- |
| Name | Type |
| Shayura's Wrath | Legendary / Energy / Submachine Gun |
| The Immortal | Legendary / Kinetic / Submachine Gun |
| Exalted Truth | Legendary / Energy / Hand Cannon |
| Forgiveness | Legendary / Energy / Sidearm |
| Reed's Regret | Legendary / Power / Linear Fusion Rifle |
| Aisha's Embrace | Legendary / Energy / Scout Rifle |
| Astral Horizon | Legendary / Kinetic / Shotgun |
| The Inquisitor | Legendary / Energy / Shotgun |
| Unwavering Duty | Legendary / Power / Machine Gun |
| Burden of Guilt | Legendary / Kinetic / Fusion Rifle |
| Whistler's Whim | Legendary / Kinetic / Combat Bow |
| Unexpected Resurgence | Legendary / Energy / Glaive |
Elevate your Trials of Osiris experience with our exclusive Weapons Bundle Boost at Gamingcy.com. Unleash the full potential of your Guardian with top-tier weapons and dominate the competitive PvP scene like never before. Don't miss this opportunity to achieve flawless victories and earn exclusive rewards. Join us today and become a true Trials of Osiris champion!
ETA:
Average starting time: 1-3 hours
Average Execution time: 1-7 days
Rewards & Options:
All or the desired weapon to obtain;

Chance to get

Exotic Trials Ship, Sparrow and Ghost Shell

;
Trials of Osiris reputation;
Exp for your Season Pass and Artifact level;
A chance to get unique rng-based Trials rewards during the completion.
Requirements + Important notes:
1800+ Power Level

Lightfall DLC

Trials Access Quest

completed

Recovery

(an experienced player will securely log into your account and do all the work for you)