The Immortal Boost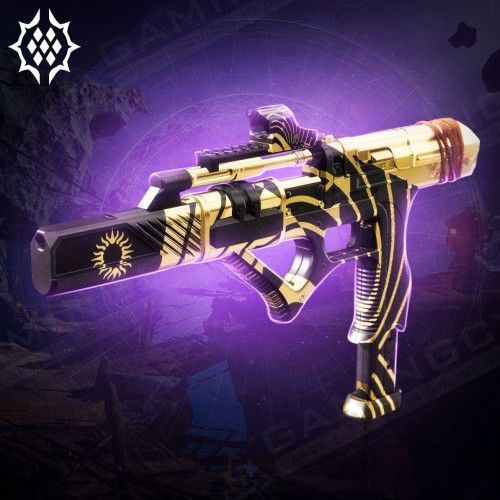 24/7 support
Get a helpful human reply in ±15 seconds!

Hide My Boost
We've developed this unique software to protect you from bans and suspensions. It allows account sharing without flagging an account.

Secure Payments
You can pay securely with PayPal or your Credit Card via Stripe. All payments are covered with the customer protection system and money back guarantee!

Secure Web-site
SSL and HTTPS protocols are used for your 100% privacy & data safety

Enlarge your collections!
An extensive list of unique & rare collectibles makes your gameplay brighter and your whole account more precious!
Behold our exclusive offering: buying the Immortal boost, an extraordinary Legendary Submachine Gun of unparalleled might, available solely within the realm of Destiny 2. Through our esteemed platform, you gain access to elite carry services, curated by seasoned D2 players who possess profound expertise and vast knowledge, enabling them to adeptly secure any weapon your heart desires. Whether your ambition lies in unlocking this legendary masterpiece, attaining the highly coveted God Roll, or acquiring a meticulously tailored combination of perks, our team of expert gamers will deftly complete the challenges to farm the Immortal on your behalf, ensuring a seamless and sublime experience.
Our boosting services welcome players on all gaming platforms - PlayStation, PC, or Xbox, ensuring that no Guardian is left without the benefits bestowed by our expert boosts. Seize this amazing opportunity, and let us elevate your Destiny 2 gameplay to new heights.
Why buying the Immortal is a must-have?
The Immortal, a highly coveted SMG in Destiny 2, has emerged as a formidable weapon in both PvE and PvP activities. As one of the exclusive Strand weapons, its rarity enhances its value, particularly for PvE encounters. Strand weapons offer unique perks that synergize exceptionally well with the game's new subclasses. The Immortal can roll with the coveted Hatchling perk, which harmonizes effectively with all three strand subclasses, but especially shines when paired with the Broodweaver subclass.
How to Get the Immortal?
The Immortal holds a prestigious place among the Trials of Osiris weapons, obtainable exclusively through participation in the Trials event during the weekends. While you may stumble upon your first roll of The Immortal as a random drop, the ability to focus its perks can be unlocked by acquiring extra Trials engrams. Achieving this requires a stroke of luck or reaching Rank 10 with the esteemed Saint-14, a noteworthy accomplishment in itself.
It is of utmost importance to recognize that obtaining the Immortal demands a profound display of skill and unwavering perseverance. The likelihood of acquiring this weapon through conventional means is far from assured, as its drop rate leaves much to chance. Crafting the ideal combination of perks or securing the highly sought-after God Roll may require numerous endeavors and a resolute spirit. However, fret not, for Gamingcy presents the Immortal boost—a formidable solution to circumvent the grueling grind and claim this legendary SMG with your desired perks. Our site guarantees that your goals will become a reality.
The Perks of the Immortal and the God Roll
The Immortal is a legendary smg in Destiny 2 with the following base statistics:
RPM (Rounds per Minute): 750
Impact: 23
Range: 40
Stability: 25
Handling: 58
Reload Speed: 30
Magazine size: 28
These base stats can be boosted by the various perks and mods that the weapon can roll with.
The PvP god roll for The Immortal:
Barrel

: Full Bore

Magazine

: Ricochet Rounds

Perk 1

: Rangefinder or Encore

Perk 2

: Target Lock or Kill Clip

Masterwork

: Range
The Immortal has impressive base stats, making range boost the primary focus for optimizing its performance in PvP encounters. When it comes to barrel options, Full Bore, Hammer-Forged Rifling, or Small Bore stand out as the top choices due to their significant range boosts. In the magazine slot, Ricochet Rounds emerge as the preferred option, as it not only enhances range but also improves stability, offering the best overall benefits.
Column 3 presents several amazing perks tailored for PvP fights. Rangefinder takes the top spot, providing a substantial boost to range, closely followed by Encore and Keep Away, both of which offer valuable range bonuses. These perks are vital for maximizing the effectiveness of an SMG in PvP scenarios. Moving on to the final column, Target Lock reigns supreme as the standout choice. This perk progressively increases damage inflicted on a target the longer it is under fire, giving The Immortal a decisive advantage in duels. Kill Clip, on the other hand, serves as an excellent alternative, facilitating seamless chaining of kills.
The PvE god roll for The Immortal:
Barrel

: Hammer-Forged Rifling

Magazine

: Flared Magwell

Perk 1

: Threat Detector or Surplus

Perk 2

: Demolitionist or Hatchling

Masterwork

: Range or Reload
Achieving the optimal PvE performance with The Immortal involves striking a balance between range and reload speed. For barrel options, Hammer-Forged Rifling or Smallbore emerge as the top choices. These barrels provide a significant range boost without any drawbacks, making them ideal selections. When it comes to the magazine, emphasis can be placed on enhancing reload speed. Flared Magwell stands out as the superior choice, although magazines that increase mag size, such as Appended Mag, can also prove beneficial.
In the third column, Threat Detector, Surplus, and Perpetual Motion rise as the best perks, each offering passive bonuses to weapon stats. Moving to the fourth column, Demolitionist and Hatchling take the spotlight. Demolitionist is a versatile perk that complements most PvE builds, providing explosive benefits. On the other hand, Hatchling shines as a fantastic PvE perk, particularly for strand builds, making it an enticing alternative to Demolitionist in those specific scenarios.
Is the D2 Immortal Good?
Embarking on the journey to unlock the true potential of the Immortal demands unwavering dedication and skill. Its power, versatility, and pursuit of the God Roll make it an invaluable asset for any Guardian. However, not all players have the time or expertise for this challenging quest. Enter Gamingcy's professional carry services.
Our seasoned Destiny 2 experts possess the knowledge and prowess to diligently farm the Immortal on your behalf. We provide a comprehensive solution that takes your gaming experience to new heights. Whether you're a seasoned D2 veteran or a newbie, the Immortal is an opportunity not to be missed.
Choose Gamingcy as your trusted companion, and let us elevate your Destiny 2 journey. With our assistance, you can confidently wield this extraordinary weapon, dominating the battlefield with unwavering confidence.
ETA:
Average starting time: 1-3 hours
Average Execution time: 4-10 hours
Rewards you will get:
The Immortal

Legendary Kinetic Submachine Gun;
Trials of Osiris wins;
Unique Armor and Weapon drops from the Spire of the Watcher;
Exp for your Season Pass and Artifact level.
Options available:
Random Roll

: a weapon with

random perk

combos.

Rolls with Guaranteed Perk

: We will get you a weapon with the

desired perk

roll.

God roll:

We will get you a weapon with the desired

god roll

.

Recovery:

an experienced player will securely log into your account and do all the work for you.

Sherpa:

you will play your character yourself with a group of our professional player(s).
Requirements + Important notes:
1800+ Power Level

Trials Access Quest

completed
This weapon can be received

only while this weapon is in the weekly rotation

. If it's not in the current weekly rotation – we'll wait until it becomes obtainable again.