Destiny 2 Events & Activities Boost
Enjoy fast and efficient Destiny 2 Events and Activities boost at Gamingcy. Whether it's Strikes, Nightfalls, or seasonal playlists, our expert sherpas are your ultimate solution if you're looking to bypass the hassle of teaming up with random LFG players or struggling to advance in high-stakes content. Become a legend with our Destiny 2 Activities and Events boosting services: secure easy wins, unlock phenomenal triumphs and acquire exclusive titles and gear. Get the most out of the latest D2 season with us!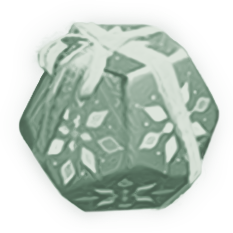 Discover safe & effective help with any D2 event or activity here!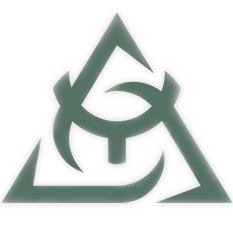 HideMyBoost system for your 100% privacy & security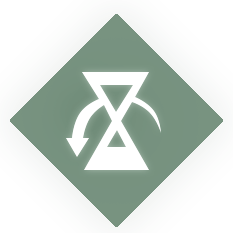 We can play while you're afk, not interrupting your habitual gaming time.
On this site page, you will find numerous D2 events and activity carries meant to help you complete the most rewarding in-game content. The best sherpas from the top world clans will farm exclusive time-limited rewards for your Guardian: we work hard to make the game completions fast and accessible! Buy Destiny 2 Activity or Event carry services today and never miss those elusive legendaries and exotics again!
Destiny 2 Events Boosting: All You Need to Know
At Gamingcy, we know how important it is to give fast, professional, and cost-effective Destiny 2 activities and events boosts, which range is diverse and dynamic at the same time. We also understand that not everyone has the time to dive deep into every weekly reset, monthly PvP event like Iron Banner, or annual festivities such as Festival of the Lost and The Dawning. That's why we're here to upgrade your D2 experience with our professional boosting services tailored for all these activities.
Weekly Resets offer new opportunities, from Nightfall Strikes to Raids, but sometimes you just can't find the right fireteam to get that high-tier loot. That's where Gamingcy comes in. Our seasoned Guardians are here to ensure you never miss out on the excitement and rewards each weekly reset brings.
For those who thrive in the competitive Crucible environment, Iron Banner is an adrenaline-pumping experience. However, it demands not just skill but also a well-coordinated team. At Gamingcy, our expert PvP players can help you dominate the battlefield, earning you those unique weapons and armor sets without breaking a sweat.
Have you ever dreamed of going "Flawless" in the Trials of Osiris but find the high-stakes competition daunting? Our boosting services include teams ready to take you to the Lighthouse, securing those elusive, sought-after rewards for you.
Regarding PvE annual events like Festival of the Lost or The Dawning, many players struggle to find the time to participate fully. We offer specialized services to help you make the most of these time-sensitive activities, from tackling the Haunted Forest to baking those perfect cookies for powerful loot.
Seasonal events like the Solstice of Heroes or the Guardian Games come with unique challenges and grind. At Gamingcy, we customize our boosting services to adapt to each season's new mechanics, objectives, and rewards so you can fully immerse yourself in Destiny 2's ever-evolving narrative without the hassle.
In short, whatever your favorite Destiny 2 activity is, Gamingcy's professional boosting services ensure you can always enjoy the best of what the game offers. Experience Destiny 2 in a whole new way, rich in rewards and free of stress, with Gamingcy!
Destiny 2 Events Calendar 2023
| | | |
| --- | --- | --- |
| Date | Event Name | Description |
| September 1 | Crota's End Launch | New D2 raid with 5 encounters, 5 encounters, tons of legacy content and rewards, including the must-have exotic Nechrochasm AR. |
| September 5 | Iron Banner Fortress | In Destiny 2's Iron Banner Fortress mode, the emphasis is on capturing and holding three zones to earn points at regular intervals, rather than solely focusing on kills. Unlike traditional Iron Banner, each zone you hold boosts your score: one zone earns two points, two zones earn four, and capturing all three results in a Power Play worth six points. The mode also features unique interventions by Caiatl, the Empress of the Cabal, who drops a high-value zone into the arena twice a match. Securing this high-value zone quickly is crucial, as it awards a large number of points in a short time, potentially tipping the balance in your favor. |
| October 10 | Iron Banner Control | In the Iron Banner variation of the Control game mode, a unique mechanic known as "The Hunt" comes into play when one team secures all three zones on the map. This results in a temporary freeze of these zones for approximately half a minute, during which the point value for eliminations is substantially increased. To claim victory, focus on capturing and holding these areas while simultaneously targeting opposing Guardians to maximize your score. |
| Mid-October | Festival of the Lost | The Festival of the Lost is Destiny 2's annual Halloween celebration, inviting Guardians to dive into the mysteries and thrills of the Haunted Forest. Beyond the eerie atmosphere, the event is a treasure trove of limited-time rewards, including themed cosmetics like masks and emotes. During this spooky season, Guardians can also participate in unique quests and challenges to earn seasonal currencies and purchase exclusive items. Overall, the Festival of the Lost offers a bewitching blend of gameplay and cosmetics, giving players a break from the usual grind to revel in some hauntingly fun activities. |
| November 14 | Iron Banner Fortress | Iron Banner Fortress is a fresh take on Destiny 2's classic IB event, adding a strategic layer to the typical PvP combat. In this mode, teams aim to capture and maintain control of three zones to accumulate points over time, diverging from the traditional kill-centric gameplay. Unique to Fortress is the influence of Caiatl, the Empress of the Cabal, who spices up the match by deploying a high-value zone at critical moments. This lucrative zone offers a burst of points, making it a pivotal objective that can decisively tilt the game in your favor. |
| November 28 | New D2 Season Begins | Each season brings a new storyline, quests, and loot, often culminating in a significant event or change to the game's overarching narrative. |
| December 2023 | New S23 Dungeon Gets Released | In Destiny 2, new dungeons are typically added as part of major expansions or occasionally during a specific season to enrich the game's PvE content. These instances serve as challenging three-player activities, offering intricate puzzles, demanding boss fights, and unique mechanics. Adding a new dungeon expands the game's lore and provides players with new high-end gear to chase, thereby keeping the gameplay experience fresh and engaging. |
| December 2023 | The Dawning 2023 Launches | The Dawning is Destiny 2's annual winter holiday event, infusing the game with festive cheer and seasonal activities. Guardians can engage in the time-honored tradition of baking and delivering in-game treats for NPCs, utilizing a special holiday oven to combine ingredients earned through gameplay. With its warm ambiance, exclusive quests, and limited-edition loot like holiday-themed Sparrows and Ghosts, The Dawning offers players a cozy respite from the usual cosmic battles. |
Our reviews
1/30/2023
I was skeptical of it at first but w...
I was skeptical of it at first but wow, it was done fast and efficiently, I'll keep this in mind for future use.
5/29/2023
Was a fast clean run. friendly fast ...
was very fast. no wipes. friendly group. friendly service. perfect webside
9/2/2023
Grind to Shine
I recently had the opportunity to participate in a 1-hour World of Warcraft game coaching lesson, and it was an incredible experience. The coach was highly know...
8/7/2023
Your pro experience right here...
Fast, reliable, professional. As a vanilla wow player, years have passed and I have now limited free time. Boosting, is the best to enjoy high level content whi...
9/12/2022
Amazing team and stellar service!...
The delivery was on time and the team was extremely experienced. I'm satisfied beyond expectations!
6/2/2023
is was good because they helped me i...
is was good because they helped me in game complete my goals with just as the offer included
9/10/2022
Great experience and fast results...
Was able to schedule assisted rating boosting for 2s in a couple hours and got the increase I was looking for extremely fast. Went from 1500 - 1600 in 10 minute...
9/2/2022
Service was straight to the point...
Service was straight to the point. No BS. Will be using again!
9/19/2022
Awesome
From start to finish - extremely professional. Booster was an amazing player. Done in no time. Will recommend to my friends. Thanks guys.
10/13/2023
Fast and efficient
Fast and efficient. Friendly and cost effective.
3/7/2023
Order completed faster than their co...
Gamingcy completed my "order" faster than they committed to, and did in under 48 hours what it would have taken me weeks to complete.
8/29/2022
Good run
Good run nothing to say the work is done perfectly
4/7/2023
really fast and nice people :D...
really fast and nice people :D
9/3/2022
The group went well
The group went well, had no issues took less than an hour.
6/19/2023
Boosters was very quick and helpful...
Boosters was very quick and helpful
3/24/2023
Great Work
Very thorough with the work they did. They stayed on top of it to make sure it got done at a convenient time for me.
6/24/2023
You guys/girls rock!!
You guys/girls rock!!! This is the second run I have done and it's always been smooth
10/4/2022
Thank youu!
If you're looking to play catch up and try your hand for the jelly cat, you've found the right team! Extremely satisfied with the fated run! There was no way I...
9/10/2022
Top notch players
The run was quick and handled very professionally.
8/30/2022
Great fast service!
Great fast service!
Destiny 2 Seasonal Activities Boosting:
Your Simple Way to Get Exclusive Rewards
At Gamingcy, we're more than just familiar with the adrenaline-pumping thrill that Destiny 2's seasonal activities bring to the table. Each new season introduces various PvE and PvP playlists, quests, and challenges that are meticulously woven into a gripping narrative. Now, we all love a good story, but what indeed amps up the excitement is the race to unlock exclusive gear, weapons, and cosmetics available for a limited time. Let's be honest; you don't want to miss out on these, and that's where our professional boosting services come into play.
While the seasonal activities offer a lot for individual gamers, they are designed to be challenging. Many of these content types require not just skill but also time commitment. But what if you're short on either? That's where our specialized boost services can carry you to the finish line. Imagine not having to worry about grinding through a difficult public event or new Strike. Our team at Gamingcy will take on these tasks for you, providing an efficient and effective boost to your character's progress.
The game evolves with each season—new mechanics, new loot, and new stories. Active participation in these activities is the key to unlocking this seasonal treasure trove. However, time limitations can be a real drag, leading many to miss out on some of the game's most delightful rewards. With Gamingcy's carry services, those days are over. Our professional Guardians offer boosting that ensures you reap the maximum benefits from all seasonal activities, guaranteeing you never miss a thing. We handle the grind, the strategy, and the intricacies so you can enjoy the spoils.
Have you ever tried your hand at specialized seasonal activities like the Vex Offensive or the Sundial but found them too challenging? Our team of expert Guardians not only carries you through these playlists but also provides strategic boosts to enhance your gameplay for the future. Whether you're looking to climb the ranks in seasonal challenges or need a quick carry to snag that high-level loot before the season ends, Gamingcy has got your back.
So, why wait to dive into Destiny 2's vibrant, ever-changing universe? Partner up with Gamingcy to take advantage of our carry and boosting services. With our expertise and dedication, you'll sail through the toughest challenges Destiny 2's seasonal activities have to offer. Get the services you need, capture those elusive rewards, and become the Guardian everyone envies—all with a little help from your friends at Gamingcy.
Four Solid Reasons To Buy Destiny 2 Events & Activities Boosting By Gamingcy
When you opt for Destiny 2 events and activities boosting at Gamingcy, you're choosing quality, reliability, and ease of use. Here are four compelling reasons why:
Expert Guardians: Our squad is made up of veteran Destiny 2 players who understand every facet of the game. Whether it's tackling the latest Nightfall or participating in seasonal activities, they are more than capable of guiding you through even the most grueling challenges to unlock the rewards you crave.
Time-Efficiency: Destiny 2 is renowned for its time-consuming quests and intricate activities. From completing raids to participating in limited-time events, these can take up hours, days, or even weeks of your time. By utilizing our carry services, you are able to reclaim that valuable time to explore other engaging aspects of Destiny 2.
Secure and Private: We place paramount importance on your account security. Our boosting procedures adhere to stringent safety measures to make sure your account is protected. Your privacy is of the utmost importance to us, so rest assured it will remain intact.
Affordable Excellence: We believe that top-notch in-game services shouldn't break the bank. That's why we offer budget-friendly yet exceptionally effective Destiny 2 event and activity boosts, giving you the best bang for your buck.
Make the most out of your Destiny 2 experience; choose Gamingcy for your in-game needs.
easy
Number ONE goal of our team is to make your time spent with us hassle-free and enjoyable
fast
We value your time and perfectly understand how important it is to get your boost right away!
effective
We know everything about online gaming. All of our 2067 boosters are members of top world guilds since early game expansions
safe
Secure Paypal payments;
Verified Trustpilot reviews;
Exclusive Hide My Boost system;
SSL and Https protocols for your 100% privacy and data safety.
Conclusion
In Destiny 2, the stakes are perpetually high, with constant challenges that push your Guardian skills to the limit. From daunting Nightfalls to the sweat-inducing Halloween D2 event, there's always something to strive for. With Gamingcy's comprehensive range of boosting services, never again will you miss out on Destiny 2's rich rewards and fulfilling experiences. Our professional Guardians are armed with the expertise and dedication to help you ascend to new heights, clearing the path to relish the intricacies of this complex, ever-evolving universe.
Whether you're a casual gamer with limited time or a seasoned pro looking for that extra push, Gamingcy delivers a solution tailored to your specific needs. Our cost-effective services make top-tier loot accessible to all without compromising security or privacy. And while the in-game landscape may shift with each weekly reset or seasonal update, our commitment to your success remains steadfast. Put simply, we handle the farming so you can concentrate on enjoying the epic narrative, exclusive gear, and sense of camaraderie that make Destiny 2 a best-seller.
So why settle for an incomplete D2 gameplay? With Gamingcy's events and activities boosting services, unlock your full Guardian potential and discover a richer, more rewarding game experience. Don't just play—dominate the game, relish the rewards, and revel in the glory, all with a bit of help from the best sherpas at Gamingcy!
5 Easy Steps To Buy Destiny 2 Event And Activity Boosts
Browse Our Extensive Boost Selection: Visit our Gamingcy store and explore the range of Destiny 2 events and activities boosting services we offer. Once you've found your perfect carry or package, check out the pricing details and proceed with your purchase.
Choose Your Communication Channel: After your order is placed, one of our operators will contact you using your preferred communication platform—whether that's Discord, E-mail, or Skype—to confirm all the particulars.
Stay Updated 24/7: Our dedicated team is available around the clock to offer insights into the boosting process. We'll keep you in the loop about every advancement, ensuring you're fully informed about your Guardian's progress.
Enjoy Timely Completion: As your order unfolds, all you have to do is relax and think about how you'll leverage all the extra time you'll have, not to mention the exclusive rewards you'll receive.
Share Your Feedback: Was everything up to your standard? We'd love to hear from you. Please consider leaving a review to help other Guardians discover our unparalleled service. If you encounter any issues, contact our customer care team, who are on hand to resolve any concerns.
shop
Choose the service you need and add it to the cart. If you have any questions - don't hesitate to ask our 24/7 support team
checkout
Follow the cart's instructions and pay securely with Paypal or with your Credit card!
process
Contact us in Discord, Skype, or Facebook messenger to confirm your order and start the service!
done
Once your service is completed, our manager will immediately inform you about it!
review
Your opinion matters! Share your experience with other customers and help us to improve!