Destiny 2 Armor Sets Boost


Explore the best site to buy Destiny 2 Armor boost using real money in Lightfall DLC. Our platform is a treasure trove of new sets (Raid and PvP), transmog items synthesis that would be a crown jewel in any collection, and legendary ornaments that are perfect for transmogrification. We hold the view that D2 Armor sets farming should be left to the professionals. Save your precious time for more enjoyable pursuits. Expand your arsenal with the most sought-after Destiny 2 Lightfall gear without any stress!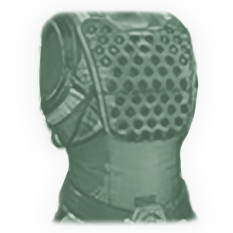 Get the most rare and desired Destiny 2 Armor sets with a guarantee!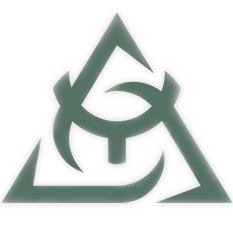 HideMyBoost system for 100% privacy & security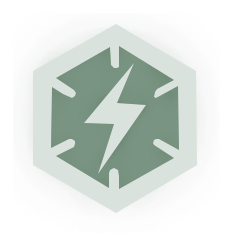 We can play while you're afk, not interrupting your habitual gaming time.
Buy Destiny 2 gear farming today — enhance your inventory with the rarest and most impressive equipment! Receive all you desire, regardless of how rare or high stat they are — we have numerous sets for sale! Our seasoned players will execute any Destiny 2 gear boost for you, allowing you to explore the expanses of the D2 universe with unmatched style and power!
Destiny 2 Armor Farming in Lightfall:
Everything You Need To Know
This page serves as a comprehensive hub for all types of Destiny 2 Armor farm services. Provided by the most seasoned and reliable Lightfall players in PvP and PvE disciplines, these experts are well-versed in the most effective and fast methods for acquiring D2 gear and items. They possess deep knowledge of all in-game content nuances and can help you get the best armor with high stats or even exclusive exotics that will change your gameplay quickly. However, let's start from the beginning.
In Destiny 2, armor is more than just a cosmetic representation of your character. Its pieces fundamentally influence gameplay by boosting the player's ability to withstand damage, with each item contributing to the overall resilience, mobility, and recovery stats.
The five basic armor slots in Destiny 2 are the helmet, gauntlets, chest, legs, and class item. Each piece has its intrinsic properties and stats, including defense ratings, power levels, and potentially perk rolls, impacting how your character performs in battle. The armor you choose should align with your gameplay style and subclass.
Destiny 2 Gear Farming: Expert-approved tips
Destiny 2 gear farm often involves a combination of various activities, from participating in specific events and missions to turning in engrams and grinding different PvE content. Here are the main ways you can get new armor sets in D2:
Participate in Raids and Strikes:

Destiny 2's raids and strikes are often the best sources of high-level gear. Each typically has an associated tier set you can only get by completing that activity. The gear drops are random, so you may have to run the raid or strike multiple times to get the full set.

Complete Quests:

Some armor sets are tied to specific quests or quest lines. Following these quests will eventually reward you with unique armor sets. Some of these quests can be quite long and complex, involving multiple steps and challenges.

Join Faction Events:

Faction events like the Iron Banner, Trials of Osiris, or Faction Rallies often provide Exotic armor as rewards. You can unlock these unique items by participating in these events and earning enough reputation with the respective faction.

Engrams and Vendor Purchases

: Engrams, which are loot drops that you can pick up during gameplay, can contain armor pieces. When you decrypt these engrams at a vendor in the Tower, you'll receive gear that is appropriate to your current level. Legendary (purple) and Exotic (yellow) engrams have a chance to contain armor pieces. Some vendors sell armor sets directly in exchange for certain currencies or materials.

Seasonal Activities and Battle Pass

: Each season in Destiny 2 often comes with its own armor set, which can be obtained by participating in seasonal activities. Furthermore, leveling up your Battle Pass will also provide pieces of seasonal armor.

Transmogrification (Armor Synthesis):

With the introduction of the Armor Synthesis system in Destiny 2, players can now convert any non-exotic armor piece they've obtained into a universal ornament, allowing them to customize the appearance of their current armor to look like another set they've previously acquired.
Remember, the armor you acquire will often need to be leveled up by infusing it with other gear or by applying upgrade modules to unlock its full potential.
Our reviews
9/12/2022
Absolutely wonderful service...
Absolutely wonderful service Ordered a fated run and got into the soonest spot, it was super quick and a great experience overall
10/3/2022
On time, as advertised.
No muss, no fuss, no trouble at all. Delivered exactly as described.
10/2/2022
- Very fast
- Very fast - Realy Good communicate
10/8/2022
Good, quick , services!
Everything was quick and precise, it was a very good experience and seemed very professional.
11/30/2022
Good service
Good service, fast and reliable. Not a scam that is always appreciated XD
10/14/2022
Shadowlands KSM
Ordered the Shadowlands KSM and the team was very helpful and friendly. Was a smooth and fast experience overall, would recommend.
10/14/2022
Great experience
Great experience. Fast and easy.
11/7/2022
Great service
Great service! Their team was professional and vey easy to deal with. They did exactly what they promised they would do! I look forward to using their service...
10/3/2022
Incredibly professional
Very efficient and friend. Highly recommend.
2/7/2023
The BEST wow service boots out there...
The experience from start to finish was outstanding! Everyone was so nice and timely! I would recommend this service (mythic+ run) to anyone! I would definitely...
11/2/2022
Very professional runs
Very professional runs. I had ordered something that required some coordination (multiple raids and runs) and it was all handled very easily on my side. Great...
12/27/2022
Top notice service
Service was fantastic, gamingcy customer support quickly got a team ready to boost. Trustworthy service will definitely use again soon!
11/13/2022
Good Communication & Great Work...
Good communication. Prompt delivery on and expert performance of service. Nothing could have been done better.
1/15/2023
Great Service
Great Service. Fast response. Perfect
1/11/2023
Good experience
Good experience, fast and disconnects when you need to connect
1/5/2023
PERFECT BOOST SERVICE
Very good service. I always was up to date about the progress via discord. Will definetly 100% book other services again. Great job, thank you very much for you...
10/2/2022
Very helpful
Very helpful, very trusting very fast. Would use again 100%
11/14/2022
A+ service
A+ service, would highly recommend
10/1/2022
Pretty Smooth
The purchase went through without incident. The pre-communication was pretty good. There was no participation guidelines discussed during the raid, which might ...
9/13/2022
heroic full run
The team is very quick and effective with the boost and waste no time.
Four Compelling Reasons To Buy D2 Armor Sets at Gamingcy
Proficiency and Mastery: Our crew, a dedicated team of professional players, have spent countless hours mastering the game, especially the strategies to farm Armor Sets in Destiny 2 effectively. When you secure a boost from Gamingcy, you're not just purchasing a service but the accumulated proficiency and mastery of seasoned players with a deep understanding of acquiring these coveted items.
Time Conservation and Ease: Unlocking Armor Sets in Destiny 2 often entails a lengthy, labor-intensive process that can drain a significant amount of your time. For many enthusiasts, this grind can overshadow the game's enjoyment. By purchasing your D2 gear from Gamingcy, you preserve your valuable time and bypass the demanding farm, letting you revel in the thrill of utilizing your new equipment in intense combat without the unbearable wait.
Turnkey Boosting Solutions: Our services at Gamingcy extend beyond merely acquiring new Destiny 2 Armor. We also ensure any necessary upgrades to unlock their full potential are secured, ensuring you receive a ready-to-use product primed to exert its maximum prowess in your command.
Safe and Trustworthy: We prioritize the safety and trustworthiness of our services at Gamingcy. We operate under a stringent no-cheat policy and utilize secure methodologies to guarantee your account remains protected throughout the boosting process. In addition, our team practices complete discretion concerning the services provided, ensuring your privacy at all times. When you buy Destiny 2 gear from Gamingcy, you can relax knowing you're in reliable and secure hands.
easy
Number ONE goal of our team is to make your time spent with us hassle-free and enjoyable
fast
We value your time and perfectly understand how important it is to get your boost right away!
effective
We know everything about online gaming. All of our 2067 boosters are members of top world guilds since early game expansions
safe
Secure Paypal payments;
Verified Trustpilot reviews;
Exclusive Hide My Boost system;
SSL and Https protocols for your 100% privacy and data safety.
Destiny 2 Armor Boosting: A Real Game-Changer
Buying armor sets in Destiny 2 offers a combination of aesthetic appeal and practical advantage. Each set is typically associated with a specific activity or vendor and shares a common design theme. Armor sets allow players to visually distinguish themselves and offer a way to display accomplishments in the game. Some of the most coveted D2 gear sets are often rewards from challenging activities like raids or trials.
However, these sets are not just about appearance. They offer additional practical advantages, such as set bonuses when you equip multiple pieces from the same set. It incentivizes players to collect and wear full sets, as these bonuses can significantly boost your performance in various activities.
A few words about Destiny 2 Transmogrification: the term 'transmogrification' refers to altering an item's appearance without affecting its stats. In May 2021, Bungie introduced a transmogrification system in Destiny 2, known as Armor Synthesis, allowing players to change their gear appearance while retaining the original item's perks and stats.
Armor Synthesis revolves around a new currency system, including Synthstrand, Synthcord, and Synthweave. Players can earn Synthstrand by defeating enemies, which can then be used to purchase bounties and farm Synthcord. The Loom in the Tower is where players convert Synthcord into Synthweave. Once you have Synthweave, you can transform any piece of non-Exotic armor in their Collections into a Universal Ornament, or a transmog, to change the appearance of your tier.
This transmogs system adds an additional layer of depth to Destiny 2's customization options. It provides a way for you to express your creativity and uniqueness in-game without compromising your gear's effectiveness.
Destiny 2 Armor Sets For Sale: all services in one place!
Considering all the information above, we at Gamingcy concluded that we must give our beloved customers an affordable solution to let them buy the best D2 Armor and do it conveniently, skipping the risks of being scammed or dealing with low-quality boosting sites.
The world of Destiny 2 is one of constant evolution and improvement. With the introduction of intricate armor sets and the revolutionary transmogrification system, Bungie has provided players with a seamless way to combine aesthetic appeal and in-game effectiveness. As the game continues to grow, so will the opportunities for you to express yourself through your choice of Exotic armor and use of the transmogrification system, adding another dimension to the rich tapestry of this game.
In the end, Destiny 2 is not just about defeating enemies and conquering challenges; it's also about expressing your unique identity, making strategic decisions, and experiencing growth and progression. Through its armor and transmogrification system, it embodies these principles, offering a game that is as rewarding as it is engaging.
Five Streamlined Steps To Buy D2 Armor Sets Farm
Explore Our Armor Collection: Our site offers various farming services. Take your leisure to browse and identify the gear you aim to receive.
Choose Your Preferred Gear: After settling on the equipment you'd like to unlock, delve into its specifics, such as its unique attributes, power level, and any other bonuses it might confer. This step ensures you are well-informed about your selection.
Add to Cart and Proceed to Checkout: Having selected what you want to purchase, add it to your shopping cart. Verify the items in your cart before progressing. Once content, continue to the checkout. Here, you'll be asked to provide the necessary details for us to initiate the farming process.
Execute Secure Payment: At Gamingcy, we cater to various secure payment channels for your ease. Choose the method that best fits your preference and follow the given instructions to conclude the payment. Rest assured all transactions are secure, and your personal information remains confidential.
Relax and Await Progress: After finalizing the purchase, our expert gamers will begin farming your chosen tier or item. We'll inform you about the progress and notify you once your carry has been completed. Voila! With these five straightforward steps, purchasing your dream D2 Armor Set is a breeze with Gamingcy!
shop
Choose the service you need and add it to the cart. If you have any questions - don't hesitate to ask our 24/7 support team
checkout
Follow the cart's instructions and pay securely with Paypal or with your Credit card!
process
Contact us in Discord, Skype, or Facebook messenger to confirm your order and start the service!
done
Once your service is completed, our manager will immediately inform you about it!
review
Your opinion matters! Share your experience with other customers and help us to improve!