Season of the Witch Boost
Delve into the highly-anticipated Destiny 2 narrative with exclusive Season of the Witch boosting services, presented solely by Gamingcy. Our specialized D2 carriers will boost your gameplay, making it incredibly efficient, entertaining, and user-friendly. Uncover the mysteries of Savathun's Spire, complete the most demanding Season 22 challenges, get new exotics, join our sherpa fireteams, and experience Destiny 2 to the fullest with us!
Comprehensive help with any activity in Season of the Witch!
Get New D2 Exotics, Legendaries, Weapons, Gear, and Armor sets!
HideMyBoost system for your 100% privacy & security
At our site, you will discover a variety of Season of the Witch carries. These are designed to assist you in triumphing over the latest chapter of the Lightfall expansion, which was revealed on August 22, 2023. Equip your armor and weapons, Guardians; we're launching into a mystical Savathun's otherworldly jail, remastered Crota's End raid, and other activities. Explore the long-awaited content with our team of highly skilled gamers who lead you through each captivating PvE and PvP challenge.
Season of the Witch Boost: Essential Information
The Season of the Witch boosting offers expert assistance from seasoned Destiny 2 players in the freshly released, eagerly-anticipated content.
Launched on August 22, 2023, this Season is crucial as it leads to "The Final Shape" expansion scheduled for February 2024. As guardians prepare to face the monumental challenges ahead, D2 SotW sets the stage with new missions, weapons, and intriguing lore.
The S22's central story focuses on Eris Morn and confrontations with the Hive, specifically delving into Savathun and Xivu Arath. Eris Morn, a guardian who has been crucial to the Destiny 2 storyline, utilizes Hive magic for new activities that players can engage in. Season 22 takes the narrative to new heights, laying the groundwork for the final Light and Darkness Saga fight. D2 SotW Boosts that you find in this category are meant to give you comprehensive solutions in this long-awaited content, allowing you to clear all kinds of rewards, progression, and your personal in-game goals, skipping the grind. As the practice shows, the best way to fully enjoy PvP and PvE content is by doing it together with Sherpas: it's a multi-player game. Explore this exciting story with the guidance of our expert gamers to engage in this immersive experience fully. Gamingcy is your best source of such players, willing to carry your Guardian to the pinnacle of the Season of the Witch!
D2 Season of the Witch Carries:
What's new?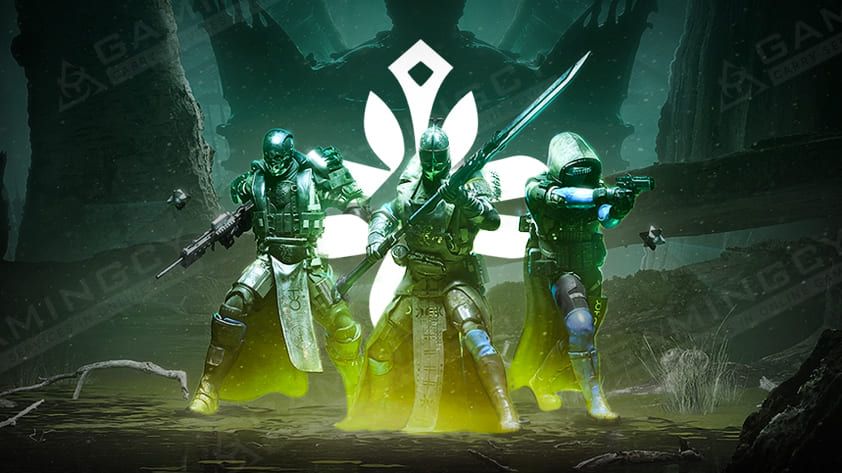 Season of the Witch Carry services offer both nostalgia in the form of reprised Crota's End raid and professional guidance with new gameplay elements. Whether you're a Guardian pursuing Hive magic or in the game for the PvP, the S22 promises to deliver on all fronts.
Activities and Raids




Crota's End:

One of the most anticipated elements is the reprised Crota's End raid, scheduled to return on September 1. At Gamingcy, you will find all kinds of boosts for this instance.

Veil Containment and Vanguard Medals:

Veil Containment continues from the previous Season, accompanied by Vanguard Medals for PvE activities.

Battlegrounds and Gambit:

New BGs and Gambit content enrich the PvE and PvP experience, offering a balanced gameplay experience for all kinds of players.

Weapons and Gear




New Weapons:

Destiny 2 Season 22 introduces new weapons, including the return of Warden's Law hand cannon and various gear that drops from diverse activities.

Crafting and Enhancements:

Crafting sees enhancements, including increased weapon progression, deprecated Alloys, and new vendor engram upgrades.

PvP Updates:




Multiplex Map and Checkmate Modifier:

The PvP carries are set to get more intense by introducing the Multiplex map and the Checkmate modifier.

Matchmaking Improvements:

Substantial improvements in matchmaking for Control and Iron Banner ensure a more balanced and competitive environment.
Our reviews
10/24/2022
It was a super quick and easy run...
It was a super quick and easy run. The people were nice and inviting. It is exactly what one would expect and hope for.
4/30/2023
AMAZING
AMAZING The customer support was spectacular the person who helped me was very patent with me while I was asking her a load of questions, she gave me everything...
8/19/2022
Good run
Good run, on time, fast.
10/13/2022
Very happy with the service provided...
Very happy with the service provided! Even though we had a small hiccup where I had Dc them whilst working they politely asked to be patient whilst they work an...
9/28/2022
Great Service - Quick and reliable...
Great Service - Quick and reliable and great communication along the way.
8/7/2023
Your pro experience right here...
Fast, reliable, professional. As a vanilla wow player, years have passed and I have now limited free time. Boosting, is the best to enjoy high level content whi...
9/14/2022
Best boosting site honestly...
Cheap,Reliable and easy The whole process went down smoothly and quick definately will be using these guys again: D!
10/3/2022
Amazing services and great support...
Really good site, amazing service and great support
10/11/2022
Was worried giving my account up at…...
Was worried giving my account up at first but totally worth it! They're super fast and make it easy! 10/10 recommend!
9/26/2022
Was good..had some problem with tier...
Was okay..had some problem with tier2 team but we foud a soluion. Nice Guys I would do it again. Quick Start that was so nice from them...thx again!
9/3/2023
So far so good hooked it up with a 1...
So far so good hooked it up with a 10% off and stellar customer service so far it everything keeps going good coming back to change to a 5
10/7/2022
Super quick
Super quick and painless. Will use them again.
9/23/2022
Quick and fantastic service...
Quick and fantastic service, would highly recommend.
10/10/2022
20 kara +2
+20 kara 2 chest end nice group
10/10/2022
Great group
Great group! Five stars to all the galaxies!
9/14/2022
easy fast and efficient work...
easy fast and efficient work! loved the service. will be doing it again
6/14/2023
Fast and effective.
Fast and effective. Very fine.
10/3/2022
I bought a wrath of the lich king bo...
I bought a wrath of the lich king classic level boost from 72-80 on September 28th. They got me 2 level 80+ 2k gold, and it only took four days wonderfully done...
9/30/2022
Very communicative
Very communicative, and delivered results as promised with no issues. Would definitely consider again in the future.
9/19/2022
Great crew and easy to work with....
Great crew and easy to work with. Outstanding performance with no issues. I will be using their services again.
FOUR STRONG REASONS TO BUY SEASON OF THE WITCH BOOSTS
Gamingcy's professional gamers possess a profound understanding and expertise in Destiny 2, equipping you with the insights and support to excel in the Season of the Witch boost. Whether exploring the mysteries of Hive magic or fully harnessing your Stasis Aspects, the best sherpas at our site are your go-to teammates.
Get New Rewards: Buying premium boosting services from Gamingcy, you stand a higher chance of acquiring the sought-after armor and weapons available in the Season of the Witch. Our proficient gamers are well-versed in the intricacies of this MMOG, assuring you amplify your loot haul and elevate your gameplay.
Complete Challenges: Destiny 2 Season of the Witch introduces new layers of challenge and complexity. But fret not; with Gamingcy's expert boosters at your side, you'll master these hurdles effortlessly. Whether it's navigating a remastered PvE raid or understanding the mechanics of Veil Containment, our fireteams are prepared to guide you through these intricate encounters.
Fast Results Guaranteed: Why get bogged down in the time-intensive aspects of the game when Gamingcy's boosters can fast-track your progression? They are skilled at cutting through the complex and tedious segments, liberating you to relish the most engaging features of the new Season without delays or stumbling blocks.
Enhance Your Gameplay: Elevate your gaming experience in Destiny 2's SotW with Gamingcy's top-notch boosting services. From unlocking fresh Stasis Aspects to ascending through ranks and farming superior weapons, our knowledgeable gamers make your voyage through the new content truly captivating and rewarding.
easy
Number ONE goal of our team is to make your time spent with us hassle-free and enjoyable
fast
We value your time and perfectly understand how important it is to get your boost right away!
effective
We know everything about online gaming. All of our 2067 boosters are members of top world guilds since early game expansions
safe
Secure Paypal payments;
Verified Trustpilot reviews;
Exclusive Hide My Boost system;
SSL and Https protocols for your 100% privacy and data safety.
Season of the Witch Carry Services:
Expert-Approved Tips for Effective Gaming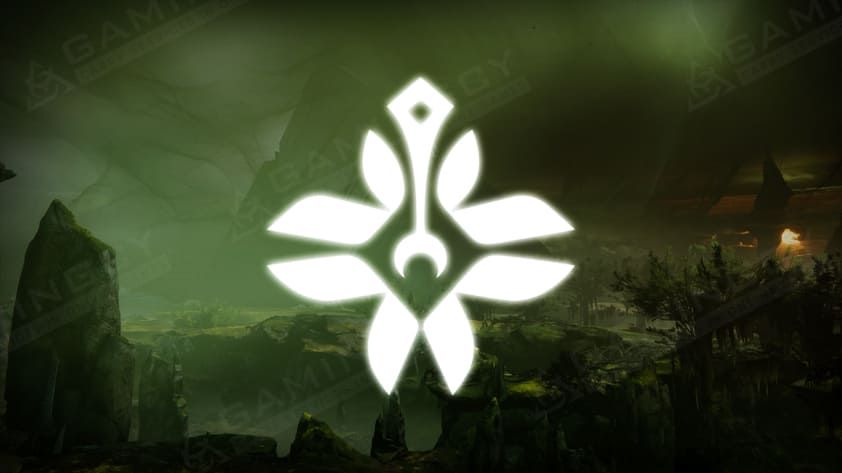 The allure of purchasing Season of the Witch carries lies not just in its captivating narrative focused on Savathun and Hive magic but also in the intricate gameplay elements that make each encounter a unique challenge. As Guardians, we're delving into new dimensions of the Destiny2, embarking on quests that are as perplexing as they are exhilarating. And with Gamingcy's cadre of PRO gamers at your disposal, you're in for an unforgettable odyssey through these arcane challenges.
Season 22 unfolds a rich tapestry of fresh content, tantalizing PvE encounters, and mysterious lore. When you opt for Gamingcy's boosting services, you're not just engaging in another MMOG experience but signing up for a fascinating way to explore the content. Our carries are designed to accommodate both veteran Guardians and newcomers alike. Our PRO team will guide you through spellbinding instances, and activities focused on Hive magic, reveal narrative intricacies, and assist you in mastering new gameplay mechanics such as Veil Containment and Gambit updates. We aim to make your gaming a breeze and an incredibly fulfilling escapade! There's no better way to boost your Season of the Witch experience than with Gamingcy at your helm. The universe is filled with mysteries, waiting for you to unravel them. Are you ready to take the plunge?
Five Simple Steps To Get Your Season Of The Witch Boosting
Select Your Boosting Service: Visit our website to browse the various boosting options tailored to the Season of the Witch. Each carry service description provides detailed information to help you choose the one that aligns with your goals.
Customization and Preferences: After picking the boosting service, customize it to fit your unique needs. Here, you can specify details like the timing of the service, any armor or weapon farming objectives, or particular challenges you'd like to focus on.
Add to Cart and Checkout: Once you're content with your choices and custom settings, add them to your cart and complete the checkout process. Execution of Your Boosting Order: Our team of expert Destiny 2 gamers will act at the scheduled time following your purchase. They're committed to achieving all the objectives and challenges you've laid out, ensuring a professionally executed carry.
Relax and Reap the Benefits: All that's left for you to do is sit back, relax, and enjoy the exceptional results of a job well done by Gamingcy's professional squad.
Our D2 sherpas team remains at your service throughout this journey. Whether you have queries or encounter any issues, we are steadfastly committed to maximizing your gaming satisfaction and success!
shop
Choose the service you need and add it to the cart. If you have any questions - don't hesitate to ask our 24/7 support team
checkout
Follow the cart's instructions and pay securely with Paypal or with your Credit card!
process
Contact us in Discord, Skype, or Facebook messenger to confirm your order and start the service!
done
Once your service is completed, our manager will immediately inform you about it!
review
Your opinion matters! Share your experience with other customers and help us to improve!