Brya's Love Boost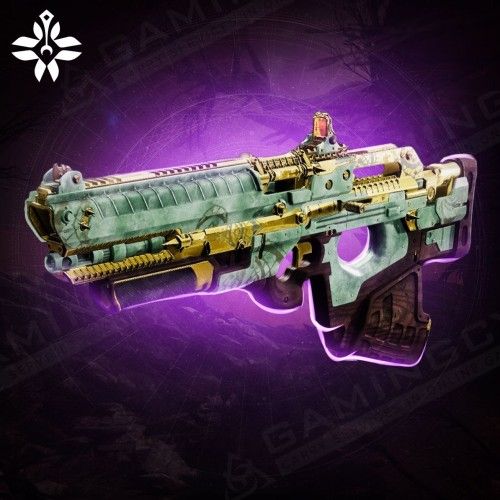 Boosting Schedule
Set the time when the booster may play your account with your manager. We can provide your whole carry while you're AFK without disturbing your usual gaming time!

24/7 support
Get a helpful human reply in ±15 seconds!

Hide My Boost
We've developed this unique software to protect you from bans and suspensions. It allows account sharing without flagging an account.

Secure Payments
You can pay securely with PayPal or your Credit Card via Stripe. All payments are covered with the customer protection system and money back guarantee!

Secure Web-site
SSL and HTTPS protocols are used for your 100% privacy & data safety
Buy the Brya's Love boost available on this page of our website—a remarkable Legendary Energy Scout Rifle that can now be obtained in Destiny 2 Lightfall. Unleash the full potential of this weapon using our premium carry services, delivered by experienced D2 sherpas. With their deep expertise, we ensure swift unlocking of your desired weaponry, whether it's Brya's Love itself, its coveted God Roll, or specific sought-after perks. We guarantee 100% security, affordable rates, and the fastest possible order execution.
Our skilled gamers are dedicated to farming Brya's Love on your behalf, ensuring a smooth and effortless experience. No matter your gaming platform—PlayStation, PC, or Xbox—our services cater to all, providing universal access to our exceptional assistance.
Join us today to embark on your Destiny 2 journey and experience the ease of elevating your gameplay to the pinnacle with our boosting services.
Why buying the Brya's Love is a must-have?
Purchase the Brya's Love and get scout rifle that offers a versatile playstyle with good range and accuracy, making it effective at medium to long distances. Designed for both PvE and PvP environments, this weapon is armed with a full spectrum of sought-after perks, in addition to some innovative traits that set it apart from the competition. True to the spirit of seasonal weaponry, Brya's Love also features the capability for crafting with Enhanced Perks, allowing you to fine-tune your arsenal to your exact specifications.
How to Get the Brya's Love?
Brya's Love is attainable through participating in either the Savathun's Spire or Altars of Summoning events. However, for those looking for a more targeted approach, you can use Witch Engrams at the Ritual Table situated in the Athenaeum, accessible via the HELM, to focus your efforts on acquiring this specific scout rifle. To unlock the crafting option at The Enclave, you'll need to either gather five unique weapon patterns or enhance five separate Brya's Love rifles lacking Deepsight capabilities using Deepsight Harmonizers. This will enable you to craft the weapon to your preferences, further elevating its potential on the battlefield.
The Perks of the Brya's Love and the God Roll
The Brya's Love Scout Rifle has the following base stats:
Impact: 62
Range: 48
Stability: 40
Handling: 47
Reload Speed: 40
Reload Time: 2.4s
Aim Assistance: 64
Zoom: 20
Airborne Effectiveness: 15
Recoil: 78
Bounce Intensity: 22
Rounds Per Minute: 180
Magazine: 16
The God Roll for Brya's Love depends on your preference and playstyle, but here are some recommended perk combinations for both PvE and PvP:
Brya's Love PvE God Roll:
Barrel

: Arrowhead Brake

Magazine

: Tactical Mag

Perk 1

: Rapid Hit or Shoot To Loot

Perk 2

: Explosive Payload or Precision Instrument

Masterwork

: Stability
For PvE, the classic combo of Rapid Hit or Shoot to Loot with Explosive Payload shines. Rapid Hit paired with Precision Instrument is a new contender, synergizing well. Try in low-stakes content with Loose Change and Golden Tricorn, relying on ability damage.
Brya's Love PvP God Roll:
Barrel

: Hammer Forged Rifling or Smallbore

Magazine

: Accurized Rounds or Steady Rounds

Perk 1

: Keep Away or Rapid Hit

Perk 2

: Precision Instrument or Explosive Payload or Adagio

Masterwork

: Stability or Range
In PvP, Keep Away boosts reload, range, and accuracy alone. Rapid Hit aids stability. Fourth column options include Precision Instrument for high-risk high-reward plays. Balance Range and Stability based on barrel and mag choice for Crucible success.
Is the Brya's Love Worth the Farm?
Farming the Brya's Love Destiny 2 Scout Rifle calls for a lot of hard work, special skills, and never giving up. But don't worry if you don't have enough time or know-how for it. Gamingcy's carry services are here to help you out.
Our Destiny 2 sherpas know a lot about the game and are really good at it. They are super committed to farming Brya's Love for you. This means you get a full package to make your game even better. Trust Gamingcy to be your strong helper in this Lightfall adventure. It doesn't matter if you've been playing for years or you're just starting; unlocking D2 Brya's Love Scout rifle is a big deal for everyone.
Our boosts will make sure you can use this superb weapon like a pro, helping you win and dominate battles. Lean on our skills and take a new step in making your Destiny 2 story one that you will remember. We'll work together to unlock everything Brya's Love has to offer, making your way to victory outstanding!
ETA:
Average starting time: 1-3 hours
Average Execution time: 1-5 weeks
Rewards you will get:
Brya's Love

Legendary Energy Scout Rifle;
Exp for your Season Pass and Artifact level.
Options available:
Random Roll

: a weapon with

random perk

combos.

Deepsight:

You will get a Deepsight version of weapon.

Requirements

: You should have this weapon or select option "I don't have this weapon in collection".

Unlock the crafting pattern:

You will get 5 Deepsight weapons and can craft Weapon God Roll with guaranteed perks.
Requirements:
Lightfall DLC

Recovery

(an experienced player will securely log into your account and do all the work for you)