Semiotician Boost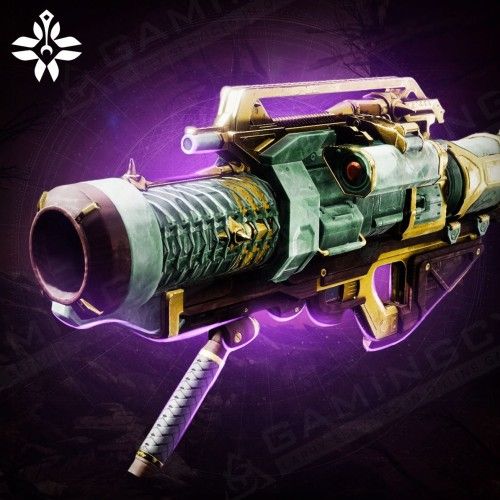 Boosting Schedule
Set the time when the booster may play your account with your manager. We can provide your whole carry while you're AFK without disturbing your usual gaming time!

24/7 support
Get a helpful human reply in ±15 seconds!

Hide My Boost
We've developed this unique software to protect you from bans and suspensions. It allows account sharing without flagging an account.

Secure Payments
You can pay securely with PayPal or your Credit Card via Stripe. All payments are covered with the customer protection system and money back guarantee!

Secure Web-site
SSL and HTTPS protocols are used for your 100% privacy & data safety
You can buy the Semiotician boost available on this page of our website: this Legendary Power Rocket Launcher is now at your fingertips within Destiny 2 Lightfall. Unleash the full power of this remarkable D2 RL through our premium carry services, which are done by highly skilled sherpas with extensive experience. Their expertise ensures the rapid unlocking of your desired armaments – whether it's the Semiotician itself, the coveted God Roll, or specific sought-after perks. Your order will be done quickly and securely.
Our adept gamers are dedicated to farming the Semiotician on your behalf, guaranteeing a smooth and uncomplicated process. No matter your gaming platform – PlayStation, PC, or Xbox – our services cater to all, granting universal access to our exceptional assistance.
Enlist with us today to embark on your Destiny 2 journey. Experience the ease of elevating your gameplay to the highest echelons with our top-tier boosting services.
Why buying the Semiotician is a must-have?
Purchase the Semiotician Rocket Launcher, which holds considerable power within Destiny 2's prevailing meta, making this weapon a valuable augmentation to your arsenal. Its substantial impact and expansive blast radius significantly enhance its efficacy in damaging foes and bosses. When coupled with fitting perks, its potential becomes even more imposing.
If you're on the hunt for a top-tier Strand Rocket Launcher in the D2 game, look no further than the Semiotician. Not only is this weapon easier to obtain compared to its counterparts, but it's also customizable through crafting. This means achieving its optimal configuration—or God roll—is well within reach. Here are the compelling reasons why the Semiotician should be your go-to rocket launcher:
Superior Option Among Strand Rocket Launchers;
Simple to unlock;
Can Be Customized Through Crafting.
How to Get the Semiotician?
If you're looking to add the Semiotician Rocket Launcher to your arsenal, it can be acquired through various avenues within the "Season of the Witch" activities. These methods include securing it as a reward upon the completion of either the Altars of Summoning or Savathun's Spire events, accomplishing the Weekly Challenges tied explicitly to the Season of the Witch, or turning in Witch's Engrams.
After you have successfully earned the weapon, you can fine-tune it at the Ritual Table situated in the H.E.L.M, using Witch's Engrams, Glimmer, and Legendary Shards for the customization process. It's worth noting that these special activities and vendors will no longer be available once Season 23 concludes.
Additionally, the Semiotician gains extra versatility as it can be crafted at the Enclave, provided its Deepsight Pattern has been fully unlocked. So, whether you're looking to optimize the Semiotician through crafting or want to acquire it through seasonal activities, there are multiple paths to claiming this exceptional weapon.
The Perks of the Semiotician and the God Roll
The Semiotician Rocket Launcher has the following base stats:
Blast Radius: 90
Velocity: 44
Stability: 56
Handling: 69
Reload Speed: 38
Reload Time:3.48s
Aim Assistance: 72
Zoom: 20
Airborne Effectiveness: 6
Recoil: 60
Bounce Intensity: 40
Rounds Per Minute: 15
The God Roll for Semiotician depends on your preference and playstyle, but here are some recommended perk combinations for both PvE and PvP:
Semiotician PvE God Roll:
Barrel:

Quick Launch

Magazine:

Impact Casing

Trait 3:

Field Prep

Trait 4:

Explosive Light

Masterwork:

Handling
Enhance Semiotician for PvE with Quick Launch, Impact Casing, Field Prep, Explosive Light, and a Handling Masterwork. Boost damage, handling, and blast radius for optimal effectiveness against enemies and bosses.
Semiotician PvP God Roll:
Barrel:

Quick Launch

Magazine:

Black Powder

Trait 3:

Impulse Amplifier

Trait 4:

Danger Zone

Masterwork:

Handling
For PvP, use Quick Launch, Black Powder, Impulse Amplifier, Danger Zone, and a Handling Masterwork on Semiotician. Any rocket is deadly in PvP, focus on blast radius, and handling for quick swaps. Impulse Amplifier and Danger Zone are ideal perks. Bipod might be worth testing.
Is the Semiotician Worth the Farm?
Farming the Semiotician Rocket Launcher in Destiny 2 is not a walk in the park. It requires a lot of hard work, top-level skills, and a never-quit mindset. But if you're short on time or don't have the necessary skills, there's no need to fret. Gamingcy's carry services are designed to fill that gap for you.
Our team is stacked with expert Destiny 2 sherpas who have deep knowledge of the game's mechanics and special skills. These sherpas are committed to taking on the Semiotician farming task on your behalf. They offer a complete package to improve your gaming experience, handling everything from the initial grind to the final unlocking steps. Whether you're a Destiny 2 newbie or a seasoned pro, the importance of unlocking the legendary Semiotician rocket launcher can't be overlooked.
Place your trust in Gamingcy, your reliable partner in this gaming adventure. Our boosts are designed to help you gain the skills you need to master this incredible weapon. With our guidance, you'll wield the Semiotician with utmost confidence, giving you a dominant edge over your adversaries on the battlefield.
So, embrace our years of expertise in the Destiny 2 landscape. Let us help you boost your gameplay and leave a lasting impression on your Destiny 2 legacy. Together, we'll unlock all the amazing features and capabilities of the Semiotician Rocket Launcher, setting you on a memorable journey to gaming glory.
ETA:
Average starting time: 1-3 hours
Average Execution time: 1-5 weeks
Rewards you will get:
Semiotician

Legendary Power Rocket Launcher;
Exp for your Season Pass and Artifact level.
Options available:
Random Roll

: a weapon with

random perk

combos.

Deepsight:

You will get a Deepsight version of weapon.

Requirements

: You should have this weapon or select option "I don't have this weapon in collection".

Unlock the crafting pattern:

You will get 5 Deepsight weapons and can craft Weapon God Roll with guaranteed perks.
Requirements:
Lightfall DLC

Recovery

(an experienced player will securely log into your account and do all the work for you)