Kept Confidence Boost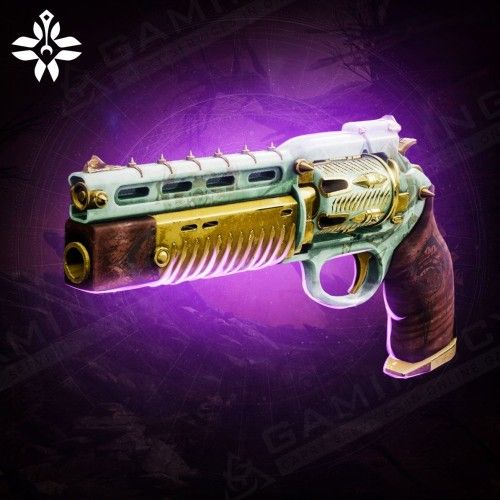 Boosting Schedule
Set the time when the booster may play your account with your manager. We can provide your whole carry while you're AFK without disturbing your usual gaming time!

24/7 support
Get a helpful human reply in ±15 seconds!

Hide My Boost
We've developed this unique software to protect you from bans and suspensions. It allows account sharing without flagging an account.

Secure Payments
You can pay securely with PayPal or your Credit Card via Stripe. All payments are covered with the customer protection system and money back guarantee!

Secure Web-site
SSL and HTTPS protocols are used for your 100% privacy & data safety
Discover the opportunity on this webpage to buy the Kept Confidence boost - an extraordinary Legendary Kinetic Hand Cannon now accessible in Destiny 2 Lightfall. Unleash the full potential of this LHC weapon using our premium carry services, delivered by highly experienced D2 sherpas. Their profound expertise guarantees the swift unlocking of your desired armament - be it the Kept Confidence hand cannon itself, its optimal God Roll, or any perks you may need. We make it fast and 100% secure.
Our skilled gamers are dedicated to farming the Kept Confidence for you, ensuring a smooth and effortless endeavor. Irrespective of your gaming platform - whether PlayStation, PC, or Xbox - our services cater to all, ensuring inclusive access to our exceptional support.
Enlist with us today to embark on your Destiny 2 journey and explore the convenience of elevating your gameplay to the pinnacle with our boosting services.
Why buying the Kept Confidence is a must-have?
Purchase the Kept Confidence and get Hand Cannon, which excels in both PvE and PvP due to its balanced stats and Adaptive Frame, offering solid stability, range, and handling. Its unique interactions with PvE rolls make it effective against enemies.
Acquiring the Kept Confidence hand cannon should be on your priority list, and here's why: hand cannons have always been a dominant force in every facet of the game. They've earned popularity within the community due to their satisfying feel, audibly pleasing sound effects, and unparalleled performance. So, let's dive into the compelling reasons to add the Kept Confidence Hand Cannon to your arsenal:
Unique Strand Adaptive Frame:

Kept Confidence alone features the current Strand Adaptive Frame, setting it apart from other hand cannons in its class.

Exceptional Consistency:

Among various hand cannon frames, this one ranks as one of the most reliable, offering consistent damage and performance.

Versatile Gameplay:

Whether tackling high-stakes PvE missions or diving into intense PvP battles, Kept Confidence is a versatile weapon that excels across all content levels.
Don't miss the opportunity to enhance your gameplay with this exceptional hand cannon; Kept Confidence promises to be a game-changer.
How to Get the Kept Confidence?
The Kept Confidence hand cannon is attainable through multiple avenues within the Season of the Witch activities. Whether you're completing Altars of Summoning, conquering Savathun's Spire, or knocking out Season of the Witch Weekly Challenges, you have a chance to obtain this sought-after weapon. Additionally, Witch's Engrams can also yield this prized hand cannon.
Once you've secured the Kept Confidence, you have the option to focus it at the Ritual Table situated in the H.E.L.M. By doing so, you can exchange Witch's Engrams, Glimmer, and Legendary Shards to further customize the weapon to your liking.
It's important to note that these seasonal activities and the opportunity to acquire Kept Confidence this way will cease to exist after the conclusion of Season 23.
Alternatively, if you've fully unlocked its Deepsight Pattern, Kept Confidence can also be crafted at the Enclave, giving you another pathway to add this potent weapon to your collection.
Don't miss out on obtaining this versatile and powerful hand cannon before Season 23 comes to a close; secure your Kept Confidence today and dominate the battlegrounds of Destiny 2.
The Perks of the Kept Confidence and the God Roll
The Kept Confidence Hand Cannon has the following base stats:
Impact: 84
Range: 46
Stability: 56
Handling: 45
Reload Speed: 40
Aim Assistance: 76
Zoom: 14
Airborne Effectiveness: 19
Recoil: 91
Bounce Intensity: 9
Rounds Per Minute: 140
Magazine: 10
The God Roll for Kept Confidence depends on your preference and playstyle, but here are some recommended perk combinations for both PvE and PvP:
Kept Confidence PvE God Roll:
Barrel

: Fluted Barrel

Magazine

: Accurized Rounds

Traits

: Loose Change, Collective Action

Masterwork

: Range
Hand Cannons, though not the fastest in PvE, still hit hard and counter champions. The Loose Change and Collective Action combo enhances stats and damage when using subclass collectibles, fitting various subclass-focused setups.
Kept Confidence PvP God Roll:
Barrel

: Hammer-Forged Rifling

Magazine

: Accurized Rounds

Traits

: Killing Wind, Eye of the Storm

Masterwork

: Range
Hand Cannons shine in PvP duels with decent range and accuracy. The Killing Wind and Eye of the Storm combo optimizes performance and boosts chances of winning engagements.
Is the Kept Confidence Worth the Farm?
To farm the Kept Confidence hand cannon in Destiny 2, you need a lot of focus, skill, and dedication. But not everyone has the time or know-how to do it. That's where Gamingcy's carry services come in to help.
Our team has top-notch Destiny 2 sherpas who really know their stuff. They're all set to farm Kept Confidence for you. They'll make sure you get to enjoy the game more, whether you're new or have been playing for a while. The chance to unlock this amazing hand cannon is something you won't want to miss.
So, why not let Gamingcy help you? Our boosts will make sure you can use this great weapon and feel strong on the battlefield. Let us show you what we can do, and you'll see how awesome Destiny 2 can be. Together, we'll unlock everything that Kept Confidence has to offer and make your gaming experience unforgettable.
ETA:
Average starting time: 1-3 hours
Average Execution time: 1-5 weeks
Rewards you will get:
Kept Confidence

Legendary Kinetic Hand Cannon;
Exp for your Season Pass and Artifact level.
Options available:
Random Roll

: a weapon with

random perk

combos.

Deepsight:

You will get a Deepsight version of weapon.

Requirements

: You should have this weapon or select option "I don't have this weapon in collection".

Unlock the crafting pattern:

You will get 5 Deepsight weapons and can craft Weapon God Roll with guaranteed perks.
Requirements:
Lightfall DLC

Recovery

(an experienced player will securely log into your account and do all the work for you)