Season of the Deep Boost


Dive deep into the long-awaited Destiny 2 content with professional Season of the Deep boosting services brought to you exclusively by Gamingcy. Our professional D2 carries will make your gameplay super-effective, fun, and accessible. Explore the depths of the methane ocean, join the fireteams of our expert gamers, and enjoy the game to the fullest!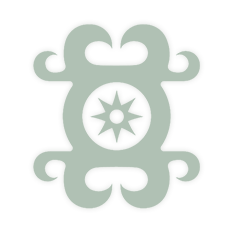 Comprehensive help with any activity in Season of the Deep!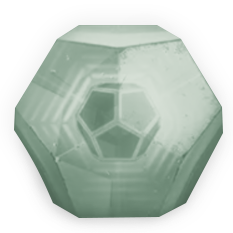 Get New D2 Exotics, Legendaries, Weapons, Gear, and Armor sets!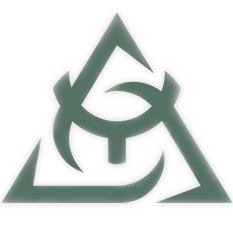 HideMyBoost system for your 100% privacy & security
On this page, you will find numerous Season of the Deep carries. They will help you to conquer the second Season of the Lightfall expansion, unleashed on May 23, 2023. Pack your gears, Guardians; we're embarking on an extraordinary expedition back to Titan, one of Saturn's moons. Unravel the secrets of the deep seas and encounter forgotten allies with our team of expert gamers guiding you every step of the way.
Season of the Deep Boost: Everything you need to know
The Season of the Deep boost implies super-effective help from professional Destiny 2 gamers in the new long-awaited content. This patch builds upon the gripping narrative of Lightfall and Season of Defiance, taking us further into the complex world of the Witness. The "Deep," often associated with the Hive in Destiny 2, hints at a closely knit narrative with the Hive's lore. The historical threads connecting Titan to a Worm god of the Hive and the potential resurgence of Sloane, a vendor last seen before Darkness fell upon the moon, add to the intriguing plot. Explore this intricate narrative alongside our seasoned gamers to immerse yourself in the experience.
D2 Season of the Deep Carries:
What's new?
While designing our Season of the Deep carries, we carefully inspected all the new features Bungie announced. Based on that, we added a bunch of services to our list.
In response to gamers' feedback, Bungie has infused new quests linked to the expansion and Veil, unlocking unique D2 Aspects for each class. The Wanderer for Warlocks, Threaded Specter for Hunters, and an undisclosed Aspect for Titans are ready for the taking. At Gamingcy, our seasoned professionals can guide you through this new terrain, helping you unlock aspects, enhance your gameplay, and enjoy the game to its fullest.
Like every new patch in Destiny 2, Season of the Deep promises a slew of exotic weapons and armor and unique Season Pass rewards. You will find a new Legendary Hand Cannon and possibly other game-changing equipment among them. With Gamingcy's carries, we can assist you in acquiring these coveted items, enhancing your combat strategies, and personalizing your gaming experience.
Our reviews
7/30/2023
Good communication with support...
Good communication with support, 70-80 boost completed in only w 2.5 days, very impressed!
9/9/2022
Great customer service
Great customer service, the players were very professional and answered any questions I had very orginzed. Only thing is I wish they had more players so the boo...
10/10/2022
The company is amazing
The company is amazing. All the way from the start to finish I was treating respectfully and the runs were extremely quick
10/22/2022
They give you more then you ask for....
It is very hard for me to raid since I work a lot and have a large family to care for. Apart from accommodating me in raids, they have the best pricing to date ...
2/7/2023
The BEST wow service boots out there...
The experience from start to finish was outstanding! Everyone was so nice and timely! I would recommend this service (mythic+ run) to anyone! I would definitely...
10/10/2022
20 kara +2
+20 kara 2 chest end nice group
6/19/2023
Boosters was very quick and helpful...
Boosters was very quick and helpful
5/13/2023
Great service
Great service. Good communication, speed, and security.
1/15/2023
Great Service
Great Service. Fast response. Perfect
10/24/2022
It was a super quick and easy run...
It was a super quick and easy run. The people were nice and inviting. It is exactly what one would expect and hope for.
4/11/2023
I recently used Gamingcy World of…...
I recently used Gamingcy World of Warcraft boosting service and was blown away by the experience. The customer service was excellent, and the boosters were extr...
10/11/2022
Super fast!
It was super fast, the moment i pay, it took less than 5 minutes to contact me and start the boost, after that, the boost was smooth and fast, 100 % recommend.
11/7/2022
Great service
Great service! Their team was professional and vey easy to deal with. They did exactly what they promised they would do! I look forward to using their service...
9/11/2023
100% recommend
Easy, cheap and efficient. No problems and boost went smoothly!
5/11/2023
Happy
Big, thanks for helping
4/6/2023
Smooth transaction
Smooth transaction, everything worked fine. Highly recommended.
9/25/2023
Helpful And Professional
Customer support was very helpful, the player who helped did so fast. Was very happy how it all went, thank you
7/31/2023
Got to say I was a little worried as...
Got to say I was a little worried as I have never used an online service before but decided to go for it..... Need not of worried as its totally legit and super...
5/23/2023
Good run done fast
Good run done fast
2/6/2023
Quick, fair, understanding and kind...
Service was quick, painless and minimal in tears! Support rep was available, reassuring, and responsive at every turn leading up to the scheduled raid. Even end...
Four strong reasons to buy Season of the Deep boosts
Gamingcy's professional boosters have deep knowledge and experience in Destiny 2. They can provide unparalleled advice and assistance, ensuring you get the most out of the Season of the Deep. From navigating new dungeons to unlocking the full potential of Aspects, Gamingcy's expert gamers have you covered.
1. Maximize Rewards: With Gamingcy's professional boosting services, you have a greater chance of obtaining the exotic gear and Season Pass rewards offered in the Season of the Deep. Our expert gamers know the ins and outs of Destiny 2, ensuring you maximize your rewards and improve your in-game performance.
2. Conquer Challenges: The new challenges in the Season of the Deep can be daunting, but with Gamingcy's boosters at your side, you can easily overcome them. Whether it's mastering a new Hive-themed D2 dungeon or exploring the deep seas of Titan, our team can help you conquer these challenges.
3. Save Time: Gamingcy's boosters can help you quickly progress through the game. They can assist with the game's more complex or time-consuming parts, allowing you to enjoy the best features of the new Season without any frustrations or setbacks.
4. Enhance Your Gameplay: Gamingcy's boosting services can enhance your overall gameplay experience in Destiny 2's Season of the Deep. By helping you unlock new Aspects, achieve higher levels, and acquire better gear, our expert gamers can make your journey through the new Season a genuinely immersive and exciting experience.
easy
Number ONE goal of our team is to make your time spent with us hassle-free and enjoyable
fast
We value your time and perfectly understand how important it is to get your boost right away!
effective
We know everything about online gaming. All of our 2067 boosters are members of top world guilds since early game expansions
safe
Secure Paypal payments;
Verified Trustpilot reviews;
Exclusive Hide My Boost system;
SSL and Https protocols for your 100% privacy and data safety.
Season of the Deep Carry Services:
Expert-Approved Tips for the effective gaming
Almost any Season of the Deep carry is fraught with our return to Titan. Once erased from the game, this moon of Saturn is back with its deep seas and lost allies. The intriguing narrative implications and exciting gameplay opportunities make this Season an adventure of a lifetime. Our team of PRO gamers is ready to guide you through these new quests and challenges, ensuring an unforgettable journey back to Titan.
Destiny 2: Season of the Deep opens the doors to an immersive universe of new content, challenges, and lore. With Gamingcy at your side, you can dive into a thrilling world, unravel a Hive-themed dungeon, navigate the narrative twists, and easily unlock unique gameplay mechanics. Whether a veteran or a newbie, we offer you the best boosting services to enjoy the game entirely. Join us in this exciting adventure and explore the untold secrets of Titan. We make your gaming experience not just effortless but also immensely enjoyable! There's no better way to enjoy D2: Season of the Deep. The mysteries of the universe await you. Dive in with Gamingcy's carries!
Five simple steps to get your Season of the Deep boosting
You'll find the different boosting options available for the Season of the Deep at our site. Read through the descriptions to find the service that best suits your needs.
Customize it according to your specific requirements. You'll be able to specify the carry details, such as the time and date you want the order to start and any particular objectives you want to focus on.
Once satisfied with your selection and customizations, add them to your cart and checkout.
After you've completed the purchase, our professional Destiny 2 gamers will get to work at the scheduled time. They'll aim to achieve all the objectives specified in your order.
Sit back and enjoy the results of a professionally executed carry!
Remember, our D2 support team is always available to help you if you have any questions or issues throughout this process. We are committed to ensuring your satisfaction and gaming success.
shop
Choose the service you need and add it to the cart. If you have any questions - don't hesitate to ask our 24/7 support team
checkout
Follow the cart's instructions and pay securely with Paypal or with your Credit card!
process
Contact us in Discord, Skype, or Facebook messenger to confirm your order and start the service!
done
Once your service is completed, our manager will immediately inform you about it!
review
Your opinion matters! Share your experience with other customers and help us to improve!