A Distant Pull Boost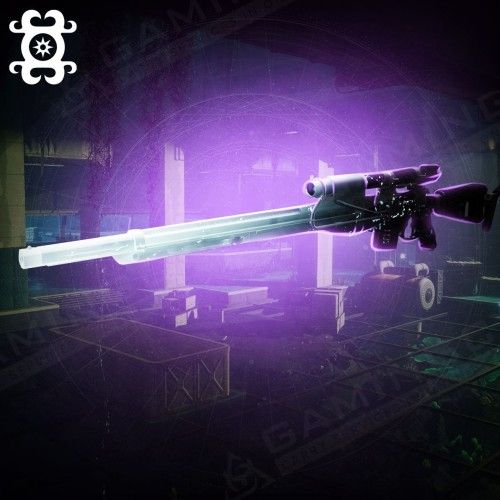 Boosting Schedule
Set the time when the booster may play your account with your manager. We can provide your whole carry while you're AFK without disturbing your usual gaming time!

24/7 support
Get a helpful human reply in ±15 seconds!

Hide My Boost
We've developed this unique software to protect you from bans and suspensions. It allows account sharing without flagging an account.

Secure Payments
You can pay securely with PayPal or your Credit Card via Stripe. All payments are covered with the customer protection system and money back guarantee!

Secure Web-site
SSL and HTTPS protocols are used for your 100% privacy & data safety
We are excited to present our exclusive service: the A Distant Pull Boost, a specialized offering for the remarkable Legendary Kinetic Sniper Rifle in Destiny 2. Leveraging our platform, you can access premium carry services delivered by veteran D2 players. They bring vast expertise and understanding, enabling them to procure any weapon efficiently. Whether your objective is to unlock this iconic weapon, attain the coveted God Roll, or secure specific perks, our professional gamers will deftly farm the A Distant Pull on your behalf, providing a hassle-free experience.
Our services are tailored to accommodate players across all gaming platforms – PlayStation, PC, and Xbox – thereby ensuring that every gamer can avail themselves of our unmatched assistance. Join us today and experience the ease of boosting and enriching your adventure in Destiny 2.
Why buying the A Distant Pull is a must-have?
A Distant Pull is a Stasis 140 RPM Sniper Rifle with a Rapid-Fire frame in Destiny 2. Its unique basic origin trait, Unsated Hunger, enhances handling, reload speed, and stability when none of your abilities are fully charged. This trait can be advantageous in situations where you rely on your weapon for sustained combat effectiveness.
How to Get the A Distant Pull?
Acquiring the A Distant Pull Sniper Rifle in Destiny 2 is no easy feat. You can potentially obtain it as a drop from the final chest in the Salvage and Deep Dive activities during the Season of the Deep. However, it's not a guaranteed acquisition, and you may need to complete multiple runs to get a hold of the Sniper Rifle. For an additional opportunity, you can also decode Deep Engrams at the Sonar Station located in the Helm.
Once you've successfully obtained this Sniper Rifle at least once, you can focus specifically on acquiring it again by dedicating four Deep Engrams at the Sonar Station. While this method bypasses the need for repeated runs of Seasonal activities to find a superior roll, it comes at a significant cost. Nevertheless, it could prove to be a more efficient strategy to unlock the preferred perks for this weapon.
It's crucial to remember that acquiring the A Distant Pull Sniper Rifle in Destiny 2 requires considerable skill and patience. The drop rate for this weapon is not certain, and achieving the perfect mix of perks or the much-desired God Roll may take numerous attempts. Yet, there's a solution offered by Gamingcy with our A Distant Pull boost. This service allows you to circumvent the formidable grind and obtain this legendary D2 SR with your preferred perks. The service comes with a guarantee and offers a cost-effective and efficient path to secure this exceptional weapon. With customized carry services designed to cater to all Destiny 2 players, Gamingcy provides an excellent solution for obtaining this coveted weapon.
The Perks of the A Distant Pull and the God Roll
Unlocking the true potential of the A Distant Pull requires a deep commitment to gameplay and a relentless pursuit of the elusive "God Roll." This coveted combination of perks holds the key to optimizing the weapon's performance and unleashing its full power.
For a Player versus Environment (PvE) focused God Roll with Destiny 2's A Distant Pull Sniper Rifle, it's worth considering either the Chambered Compensator or the Arrowhead Brake for superior recoil control. The Tactical Mag is advisable to augment the magazine size and enhance reload speed. Triple Tap extends the magazine through precision hits, whereas Overflow substantially amplifies magazine size upon picking up ammo. Within the second perk slot, Collective Action boosts damage output, while Explosive Payload inflicts additional explosive damage upon hit.
For Player versus Player (PvP) engagements, deploy the Arrowhead Brake for improved recoil control and Accurized Rounds for extended range. "Keep Away" enhances handling when enemies are near, and "Opening Shot" elevates accuracy and range on the initial shot.
However, it's essential to recognize that securing this highly coveted God Roll demands unwavering commitment, countless hours of relentless grinding, and a sprinkle of good fortune.
What Makes the A Distant Pull Stand Powerful?
Unlocking the full potential of the A Distant Pull requires unwavering dedication and refined gaming skills, but the rewards it provides are truly exceptional. Its awe-inspiring power, outstanding versatility, and the quest for the elusive God Roll make it a precious asset in any Guardian's arsenal. However, we understand that not every player has the abundance of time or the requisite expertise to procure this transformative weapon. That's precisely where Gamingcy's professional carry services come into play.
Our team comprises experienced Destiny 2 gamers who have the knowledge and proficiency to farm the A Distant Pull on your behalf, offering a comprehensive solution that catapults your gaming experience to unparalleled heights. Whether you're an established veteran well-acquainted with the intricacies of Destiny 2 or a novice embarking on your first adventure, acquiring the A Distant Pull is an opportunity not to be missed. Choose Gamingcy, and let us amplify your Destiny 2 journey, ensuring that you brandish this remarkable weapon with unwavering assurance and unmatched dominance.
ETA:
Average starting time: 1-3 hours
Average Execution time: 6-18 hours
Rewards you will get:
A Distant Pull

Legendary Kinetic Sniper Rifle;
Exp for your Season Pass and Artifact level.
Options available:
Random Roll

: a weapon with

random perk

combos.

Deepsight:

a Deepsight version of weapon.
Requirements:
1810+ Power Leve

l

Recovery

(an experienced player will securely log into your account and do all the work for you)