Targeted Redaction Boost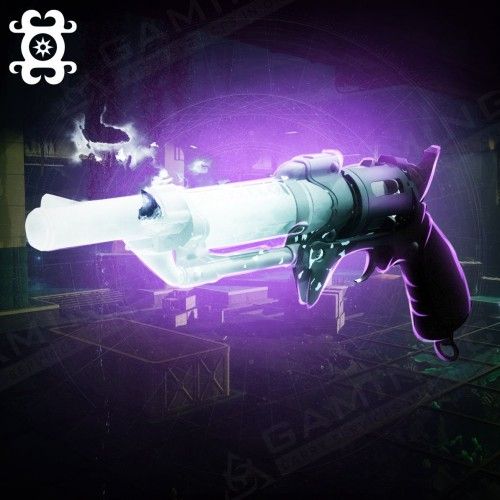 Boosting Schedule
Set the time when the booster may play your account with your manager. We can provide your whole carry while you're AFK without disturbing your usual gaming time!

24/7 support
Get a helpful human reply in ±15 seconds!

Hide My Boost
We've developed this unique software to protect you from bans and suspensions. It allows account sharing without flagging an account.

Secure Payments
You can pay securely with PayPal or your Credit Card via Stripe. All payments are covered with the customer protection system and money back guarantee!

Secure Web-site
SSL and HTTPS protocols are used for your 100% privacy & data safety
On this page, you can buy the Targeted Redaction boost, an extraordinary Legendary Energy Hand Cannon that awaits you in Destiny 2. Through our platform, you gain access to unparalleled carry services delivered by seasoned D2 players who possess vast expertise and knowledge, ensuring the efficient acquisition of any weapon. Whether your aim is to unlock this legendary masterpiece, secure the highly coveted God Roll, or obtain a specific combination of perks, our professional gamers will embark on a skillful farming expedition on your behalf, guaranteeing a seamlessly exceptional experience.
Our comprehensive services cater to players across all gaming platforms, including PlayStation, PC, and Xbox, ensuring that every Guardian can bask in the advantages of our exceptional assistance. Embrace the opportunity to join us today and unlock the convenience of boosting and elevating your Destiny 2 journey to extraordinary heights. Together, let us embark on an adventure that transcends the ordinary and immerses you in a world of limitless possibilities.
Why buying the Targeted Redaction is a must-have?
Buying The Targeted Redaction is wise because it stands out as a must-have weapon in Destiny 2, providing several unique features that make it a top pick for many players.
This weapon is a one-of-a-kind hand cannon because it can equip Destabilizing Rounds, known as a superior Void perk. Such a trait is desirable for players who favor Void builds during Player versus Environment (PvE) matches, creating a powerful combination that can potentially enhance their performance.
In addition to this, the Targeted Redaction is becoming increasingly desirable within Player versus Player (PvP) scenarios. 120 Hand Cannons are the choice du jour amongst PvP aficionados, with Targeted Redaction fitting the bill perfectly.
To summarize, whether you're a PvE enthusiast who enjoys Void builds or a PvP player who favors 120 Hand Cannons, the Targeted Redaction should be a weapon to consider in your gaming journey. Its unique capabilities make it an indispensable addition to your Destiny 2 arsenal.
How to Get the Targeted Redaction?
The Targeted Redaction hand cannon is a sought-after weapon in Destiny 2 and can be acquired by engaging in certain seasonal activities. Notably, participating in Salvage and Deep Dive activities grants a chance to get this hand cannon and other Taken weapons. The drop rate for this weapon is not guaranteed, and getting the desired perks or God Roll may take multiple attempts.
Additionally, this weapon can be obtained by focusing Deep Engrams at the HELM or completing other seasonal tasks. A point worth noting is that the cost of concentrating has become more affordable compared to past seasons, making this an attractive option for many players.
One exciting aspect of Targeted Redaction is that it has the potential to roll with one of the best Void perks available, called Destabilizing Rounds, which further enhances its appeal among Destiny 2 players.
Bear in mind obtaining this hand cannon is a matter of patience and persistence, and the payoff is a weapon that provides a considerable edge in gameplay. This powerful weapon will surely enhance your gaming experience, making your journey through the universe of Destiny 2 even more thrilling.
The Perks of the Targeted Redaction and the God Roll
Targeted Redaction is a unique hand cannon in Destiny 2. Its basic stats, which make it stand out among others, include a range of 56, stability of 23, handling of 26, an impact of 92, a recoil of 99, and a magazine size of 8.
The concept of a 'God Roll' for this weapon can differ depending on your focus—PvP or PvE—but some key attributes are commonly sought after. When engaging in PvP battles, the most recommended configuration consists of a Hammer-Forged Rifling barrel and a Flared Magwell or Accurized Rounds for the magazine. In terms of perks, Outlaw and Explosive Payload are the favorites. The best masterwork to complement this roll is usually Range or Handling. Despite this setup, it's worth mentioning that other hand cannons might prove to be more consistent performers in PvP scenarios.
Remember that these are typically considered the best setups, but the weapon's performance will ultimately depend on your playstyle and game preferences.
It's also important to highlight that the 'God Roll' concept is subjective, and different players may prefer different combinations of perks based on how they play the game, their favored game mode (PvP vs. PvE), and specific situations they encounter in the game. Therefore, trying different perk combinations is crucial to find what suits you best.
What Makes the Targeted Redaction Stand Out?
Discover the untapped potential of the Targeted Redaction, a weapon that unlocks a realm of unparalleled rewards, impressive power, and extraordinary versatility. The pursuit of its elusive God Roll ignites a passion within every Guardian, making it an essential asset in any arsenal. However, we understand that not every player possesses the luxury of time or the expertise to acquire this game-changing weapon. That's precisely where Gamingcy's professional carry services excel.
Our team consists of seasoned Destiny 2 players, well-versed in the intricacies of the game, who possess the knowledge and proficiency to farm the Targeted Redaction on your behalf. Our turnkey solution elevates your gaming experience to new heights, regardless of whether you're a seasoned veteran or a newcomer embarking on your first adventure. Embracing the Targeted Redaction in your arsenal is an opportunity that should never be overlooked.
Choose Gamingcy and allow us to carry your Destiny 2 experience to the next level. With our assistance, you'll confidently wield this exceptional weapon, dominating your foes and leaving a trail of victory in your wake.
ETA:
Average starting time: 1-3 hours
Average Execution time: 6-18 hours
Rewards you will get:
Targeted Redaction

Legendary Energy Hand Cannon;
Exp for your Season Pass and Artifact level.
Options available:
Random Roll

: a weapon with

random perk

combos.

Deepsight:

a Deepsight version of weapon.
Requirements:
1810+ Power Leve

l

Recovery

(an experienced player will securely log into your account and do all the work for you)