Rapacious Appetite Boost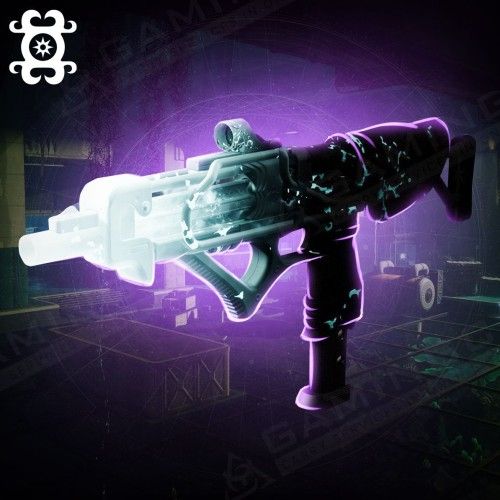 Boosting Schedule
Set the time when the booster may play your account with your manager. We can provide your whole carry while you're AFK without disturbing your usual gaming time!

24/7 support
Get a helpful human reply in ±15 seconds!

Hide My Boost
We've developed this unique software to protect you from bans and suspensions. It allows account sharing without flagging an account.

Secure Payments
You can pay securely with PayPal or your Credit Card via Stripe. All payments are covered with the customer protection system and money back guarantee!

Secure Web-site
SSL and HTTPS protocols are used for your 100% privacy & data safety
Immerse yourself in our unique service: the Rapacious Appetite Boost, an exclusive Legendary Kinetic Submachine Gun, now up for grabs in Destiny 2. Seamlessly tap into the prowess of this notable weapon through our store, connecting you to unrivaled carry services provided by veteran D2 gamers. Their depth of proficiency and vast understanding of the game guarantees a swift and smooth procurement of your desired weapon. Whether you aspire to get this legendary gun, achieve the powerful God Roll, or secure a particular combination of perks, our dedicated professionals diligently farm the Rapacious Appetite for you, ensuring an unparalleled and extraordinary gaming experience.
Our services are inclusive, reaching out to gamers across all platforms, such as PlayStation, PC, and Xbox, affirming that all can relish our first-rate support. Unite with us today and embark on an adventure of boosting your Destiny 2 journey. Harness the immense capabilities of your Guardian with the Rapacious Appetite SMG as your trusted ally.
Why buying the Rapacious Appetite is a must-have?
Buy The Rapacious Appetite, a stellar weapon in Destiny 2: it offers many advantages that solidify its status as a must-have in any player's collection. This weapon, introduced in Destiny 2's 21st Season, is a Stasis Submachine Gun (SMG) renowned for its high firing rate and powerful archetypes. While some may argue that recent game updates have slightly dampened the appeal of SMGs, the Rapacious Appetite defies this trend with its unique and desirable features.
This weapon showcases its versatility with prowess in both Player versus Environment (PvE) and Player versus Player (PvP) settings. In PvE scenarios, it has impressive Perpetual Motion and Frenzy perks. These bonuses substantially enhance damage output, reload speed, handling, and stability when engaged in combat.
Moreover, the Rapacious Appetite boasts optimal PvE perks like Fluted Barrel and Flared Magwell. These specific perks significantly boost the weapon's stability, handling, and reload speed. Contrary to initial impressions that it is predominantly a PvP weapon due to its element and archetype, the Rapacious Appetite has also demonstrated its utility in PvE contexts.
To sum it up, the Rapacious Appetite's flexibility and firepower make it an essential addition to any Destiny 2 player's arsenal, irrespective of their preferred playstyle. This unique blend of attributes marks the Rapacious Appetite as a powerful SMG weapon in the game.
How to Get the Rapacious Appetite?
Getting the Rapacious Appetite submachine gun in Destiny 2 demands active involvement in the different seasonal events of the Season of the Deep. Join in on the excitement of the Salvage or Deep Dive activities, both of which are reachable through the H.E.L.M. It's crucial to note that possession of the Season of The Deep is mandatory to gain access to these activities.
Another way to get the Rapacious Appetite is by completing the 'Deep weapons focusing' challenge. After succeeding in this task, shifting your focus to the Rapacious Appetite SMG would necessitate an expenditure of 3,000 Glimmer and 4 Deep Engrams.
No matter which path you choose, obtaining the Rapacious Appetite SMG necessitates an engaged and hands-on gaming experience. Be it via participation in seasonal events or the accomplishment of distinct objectives. Each stride brings you closer to adding this powerful SMG to your Guardian's weaponry collection.
The Perks of the Rapacious Appetite and the God Roll
The Rapacious Appetite is a potent gear piece that operates within the Aggressive Frame archetype, making it one of the game's most powerful weapons. Unsated Hunger improves handling, reload speed, and stability when no abilities are fully charged, a trait that shines in high-intensity combat scenarios.
For PvP activities, the suggested God roll would be Polygonal Rifling coupled with Ricochet Rounds. Polygonal Rifling enhances stability, which is crucial for maintaining control during rapid fire, while Ricochet Rounds increase stability even further and give a slight range boost, improving the weapon's reach.
The God roll recommendation differs slightly for PvE activities, focusing more on perks that optimize damage and endurance in prolonged battles. Common suggestions include Relentless Strikes and Whirlwind Blade. However, unique perks like Valiant Charge, Surrounded, and Demolitionist offer interesting strategic possibilities for those looking to experiment.
What Makes the Rapacious Appetite Stand Out?
To unlock the remarkable potential of the Rapacious Appetite, you need to exhibit a certain level of dedication and skill. In return, it provides an unmatched reward system. Its striking power, unparalleled adaptability, and tantalizing pursuit of the God Roll establish it as a priceless tool for every Guardian. Yet, we appreciate that not all players possess the time or the proficiency needed to obtain this game-transforming armament. It is precisely where Gamingcy's expert carry services come into play.
Our squad comprises accomplished Destiny 2 players with the requisite knowledge and proficiency to farm the Rapacious Appetite for you, thus providing a comprehensive solution that propels your gaming journey to previously uncharted territories. Whether you're an experienced veteran, fully aware of the nuances of Destiny 2, or a novice commencing your maiden quest, the addition of the Rapacious Appetite to your weaponry is an opportunity too significant to ignore. Opt for Gamingcy and allow us to escalate your Destiny 2 experience, assuring you that you can handle this extraordinary weapon with surety and supremacy.
ETA:
Average starting time: 1-3 hours
Average Execution time: 6-18 hours
Rewards you will get:
Rapacious Appetite

Legendary Kinetic Submachine Gun;
Exp for your Season Pass and Artifact level.
Options available:
Random Roll

: a weapon with

random perk

combos.

Deepsight:

a Deepsight version of weapon.
Requirements:
1810+ Power Leve

l

Recovery

(an experienced player will securely log into your account and do all the work for you)