Sole Survivor Boost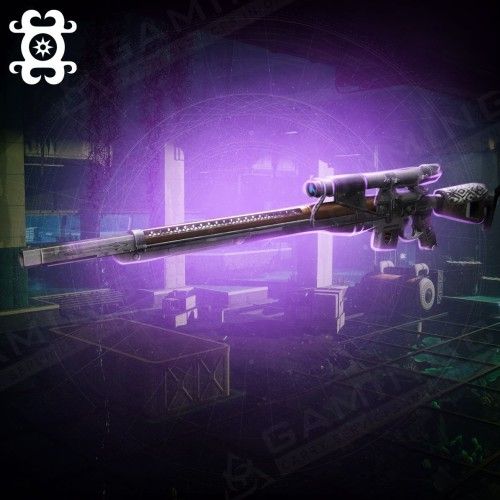 Boosting Schedule
Set the time when the booster may play your account with your manager. We can provide your whole carry while you're AFK without disturbing your usual gaming time!

24/7 support
Get a helpful human reply in ±15 seconds!

Hide My Boost
We've developed this unique software to protect you from bans and suspensions. It allows account sharing without flagging an account.

Secure Payments
You can pay securely with PayPal or your Credit Card via Stripe. All payments are covered with the customer protection system and money back guarantee!

Secure Web-site
SSL and HTTPS protocols are used for your 100% privacy & data safety
We are proud to present our exclusive offer: the Sole Survivor boost, an exceptional Legendary Energy Sniper Rifle available in Destiny 2. Gamingcy provides access to elite carry services, delivered by skilled Destiny 2 players who have extensive expertise in efficiently acquiring any weapon. Whether your goal is to unlock this legendary weapon, secure the coveted God Roll, or obtain a specific combination of perks, our professional gamers will skillfully farm the Sole Survivor on your behalf, ensuring a smooth and satisfying experience.
We cater to players on all gaming platforms, including PlayStation, PC, and Xbox, guaranteeing everyone can profit from our outstanding services. Join us today and experience the convenience of boosting and enhancing your Destiny 2 journey.
Why Buying the Sole Survivor is a Must-Have?
If you're uncertain about the benefits of acquiring the Sole Survivor sniper rifle, it's important to remember that every weapon in Destiny 2 has unique potential for dominating in-game adversaries. The Sole Survivor, a sniper rifle, comes with Snapshot Sights and an Adaptive Frame. Snapshot Sights facilitate quicker aim-down-sights, while the Adaptive Frame ensures versatility in various combat situations. Additionally, if you're lucky enough to obtain a drop with Firing Line, you'll possess the power to unleash devastating firepower while benefiting from your allies' protection.
How to Get the Sole Survivor SR?
Obtaining this Gambit weapon doesn't require a lengthy or complicated quest chain. Instead, engage in Gambit Prime or The Reckoning activities for a chance to receive it as a random drop. The acquisition process depends on RNG (random number generation), making success dependent on luck rather than specific objectives. Acquiring the Sole Survivor can be a quick achievement for dedicated Gambit players or a more lengthy journey for others. Either way, persistence is critical.
Farming the Sole Survivor demands considerable skill and unwavering patience. The drop rate for this weapon is not guaranteed, and achieving the desired combination of perks or the sought-after God Roll may necessitate numerous attempts. However, Gamingcy offers the Sole Survivor boost, a service designed to bypass the demanding grind and secure this legendary sniper rifle with your preferred perks. Supported by our satisfaction guarantee, our tailored carry services cater to all types of Destiny 2 players, providing a cost-effective and efficient pathway to this exceptional weapon.
The Perks of the Sole Survivor and the God Roll
To unleash the true power of the Sole Survivor, players must be dedicated in their pursuit of the elusive "God Roll," a specific combination of perks that optimizes the weapon's performance.
The Sole Survivor sniper rifle in Destiny 2 comes with several notable perks. The sought-after God Roll combines Snapshot Sights, which improves aim-down-sights speed, with Firing Line, which boosts precision damage when near allies. Additional perks such as Fourth Time's Charm and Triple Tap enhance ammo efficiency, while magazine perks like Appended Mag or Extended Mag increase magazine size. The God Roll maximizes the weapon's handling, precision damage, and ammo efficiency for coordinated team play.
Acquiring the coveted God Roll requires a significant investment of time in grinding and farming. Fortunately, Gamingcy is here to assist you, enabling you to expedite the process and efficiently attain your desired configuration for this exceptional weapon.
What Makes the Sole Survivor Powerful?
The Sole Survivor promises unrivaled rewards for those daring enough to unlock its true power. With its impressive strength, extraordinary versatility, and the pursuit of the elusive God Roll, this weapon becomes an indispensable asset in any Guardian's arsenal.
However, we understand that not every player has the time or expertise to acquire this game-changing weapon. This is where Gamingcy's professional carry services come into play. Our team of seasoned Destiny 2 players possess the knowledge and mastery required to farm the Sole Survivor on your behalf, providing a comprehensive solution that elevates your gaming experience.
Whether you are a seasoned veteran, well-versed in the ways of Destiny 2, or a newcomer embarking on your first adventure, the Sole Survivor in your arsenal is an opportunity that should not be underestimated. Choose Gamingcy and let us accompany you on your Destiny 2 journey, ensuring you wield this exceptional SR weapon with unwavering confidence and dominance.
ETA:
Average starting time: 1-3 hours
Average Execution time: 6-18 hours
Rewards you will get:
Sole Survivor

Legendary Energy Sniper Rifle;
Exp for your Season Pass and Artifact level.
Options available:
Recovery:

an experienced player will securely log into your account and do all the work for you.

Sherpa:

you will play your character yourself with a group of our professional player(s).

Random Roll

: a weapon with

random perk

combos.

God roll:

We will get you a weapon with the desired

god roll

.
Requirements: