Last Man Standing Boost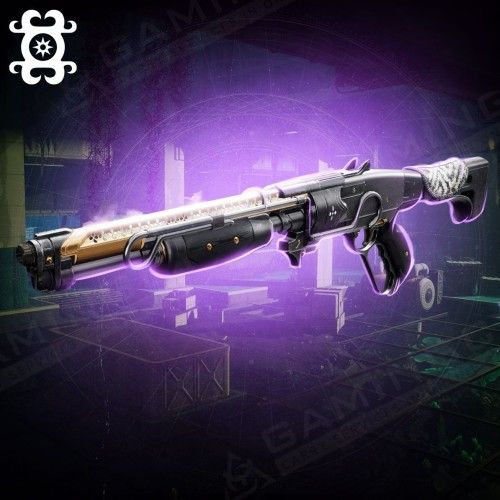 Boosting Schedule
Set the time when the booster may play your account with your manager. We can provide your whole carry while you're AFK without disturbing your usual gaming time!

24/7 support
Get a helpful human reply in ±15 seconds!

Hide My Boost
We've developed this unique software to protect you from bans and suspensions. It allows account sharing without flagging an account.

Secure Payments
You can pay securely with PayPal or your Credit Card via Stripe. All payments are covered with the customer protection system and money back guarantee!

Secure Web-site
SSL and HTTPS protocols are used for your 100% privacy & data safety
We proudly introduce our exclusive offer: the Last Man Standing boost, an extraordinary Legendary Energy Shotgun available in Destiny 2. Gamingcy provides a platform for accessing top-tier carry services delivered by experienced Destiny 2 players who possess the knowledge and skills necessary to acquire any weapon efficiently. Whether you aim to unlock this legendary weapon, secure the highly sought-after God Roll, or obtain a specific combination of perks, our professional gamers will skillfully farm the Last Man Standing on your behalf, ensuring a seamless experience.
We cater to players on all gaming platforms, including PlayStation, PC, and Xbox, guaranteeing everyone can benefit from our exceptional assistance. Join us today and explore the convenience of boosting and enhancing your Destiny 2 journey with Gamingcy.
Why Buying the Last Man Standing is a Must-Have?
The Last Man Standing is a versatile shotgun that excels in close-quarters combat in both PvE and PvP. Its perks increase damage on kills and improve handling, making it effective for taking down enemies efficiently. In PvP, it provides enhanced accuracy and quick ready and stow speed, giving you an edge in fast-paced engagements. Whether you're facing challenging PvE encounters or engaging in intense PvP battles, the Last Man Standing is a reliable and powerful shotgun choice.
How to Get the Last Man Standing Shotgun?
To acquire the Last Man Standing shotgun in Destiny 2, players need to complete the introductory mission of Season of the Deep and unlock the Tackle Box for fishing. They can participate in fishing activities and exchange caught fish at the HELM to obtain Reckoning Weapons. Alternatively, players can focus Deep Engrams at the Sonar Station in the HELM with the Deep Weapon Focusing upgrade. Following these steps increases the chances of obtaining the Last Man Standing shotgun and adding it to their arsenal.
However, acquiring the Last Man Standing requires significant skill and unwavering patience. The drop rate for this weapon is not guaranteed, and obtaining the desired combination of perks or the coveted God Roll may require multiple attempts. That said, Gamingcy offers the Last Man Standing boost service to help bypass the challenging grind and obtain this legendary shotgun with your preferred perks. Backed by our satisfaction guarantee, we strive to ensure a seamless customer experience.
Gamingcy's carry services are designed to cater to the needs of all Destiny 2 players, offering a cost-effective and efficient route to acquire this exceptional weapon. Regardless if you are a seasoned veteran or a newcomer, our professional gamers possess the expertise and knowledge to farm the Last Man Standing on your behalf efficiently. Choose Gamingcy and allow us to enhance your Destiny 2 journey, providing you with the convenience and assurance of obtaining this exceptional weapon.
The Perks of the Last Man Standing and the God Roll
Unleashing the true power of the Last Man Standing requires a relentless pursuit of the elusive "God Roll," a precise combination of perks that elevates the weapon's performance to unparalleled heights.
For the God Roll, there are a few combinations to consider:
Barrel

: Full Choke or Rifled Barrel for increased range and precision.

Magazine

: Assault Mag for increased rate of fire.

First Perk

: One-Two Punch for devastating melee damage or Opening Shot for improved accuracy.

Second Perk

: Swashbuckler for stacking damage bonuses or Grave Robber for sustained combat and ammo regeneration.
These perks and combinations can significantly enhance the Last Man Standing shotgun's performance, making it a formidable weapon in both PvE and PvP activities. However, obtaining this highly sought-after God Roll entails investing significant time and effort into grinding and farming. Fortunately, Gamingcy is here to help, offering invaluable assistance to expedite your progress and enable you to attain your desired perks efficiently.
What Makes the Last Man Standing Worth Farming?
Unlocking the full potential of the Last Man Standing shotgun may require dedicated gameplay and skill, but its rewards are unmatched. With its impressive power, remarkable versatility, and the pursuit of the coveted God Roll, this weapon becomes an indispensable asset in any Guardian's arsenal.
However, we understand that not all players have the time or expertise to acquire this game-changing weapon on their own. That's where Gamingcy's professional carry services step in. Our team consists of experienced Destiny 2 players who possess the knowledge and proficiency to farm the Last Man Standing on your behalf, providing a seamless solution that takes your gaming experience to new heights.
Whether you're a seasoned veteran well-versed in the ways of Destiny 2 or a newcomer just starting your adventure, having the Last Man Standing in your arsenal is an opportunity that should not be overlooked. Choose Gamingcy and let us elevate your Destiny 2 journey, ensuring that you can wield this exceptional weapon with confidence and dominance.
ETA:
Average starting time: 1-3 hours
Average Execution time: 6-18 hours
Rewards you will get:
Last Man Standing

Legendary Energy Shotgun;
Exp for your Season Pass and Artifact level.
Options available:
Recovery:

an experienced player will securely log into your account and do all the work for you.

Sherpa:

you will play your character yourself with a group of our professional player(s).

Random Roll

: a weapon with

random perk

combos.

God roll:

We will get you a weapon with the desired

god roll

.
Requirements: