Outlast Boost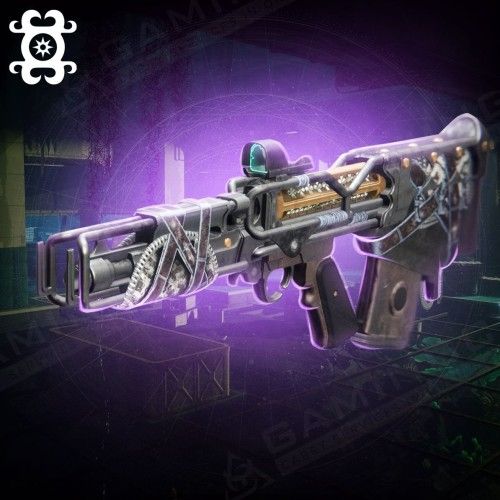 Boosting Schedule
Set the time when the booster may play your account with your manager. We can provide your whole carry while you're AFK without disturbing your usual gaming time!

24/7 support
Get a helpful human reply in ±15 seconds!

Hide My Boost
We've developed this unique software to protect you from bans and suspensions. It allows account sharing without flagging an account.

Secure Payments
You can pay securely with PayPal or your Credit Card via Stripe. All payments are covered with the customer protection system and money back guarantee!

Secure Web-site
SSL and HTTPS protocols are used for your 100% privacy & data safety
Welcome to our exclusive offer: the Outlast Boost, an extraordinary Legendary Energy Pulse Rifle available in Destiny 2. With our platform, you gain access to top-tier carry services provided by experienced Destiny 2 players possessing the expertise and knowledge to acquire any weapon efficiently. Whether your objective is to unlock this legendary weapon, secure the highly sought-after God Roll, or obtain a specific combination of perks, our professional gamers will skillfully farm the Outlast on your behalf, ensuring a seamless and rewarding experience.
We cater to players across all gaming platforms, including PlayStation, PC, and Xbox, guaranteeing everyone can enjoy our exceptional assistance benefits. Join us today and discover the convenience of boosting and enhancing your Destiny 2 journey quickly and efficiently.
Why the Outlast is a Must-Have?
The Outlast Legendary Pulse Rifle is a combat-focused weapon with impressive perks. Its Rapid-Fire Frame provides increased ammo reserves and quicker reloads when the magazine is empty. The Kill Clip perk grants increased damage after reloading following a kill. With its Solar damage, the Outlast excels in quests and activities requiring Solar damage against multiple enemies. In PvP, it is a delight to wield, especially when paired with the much-sought-after Counterbalance mod for pulse rifles. Get ready to dominate your opponents with the Outlast in your hands.
How to Get the Outlast Pulse Rifle?
You have multiple options to acquire the sought-after Outlast pulse rifle in Gambit Prime. Participating in Tier III of Reckoning offers a chance to obtain a curated roll. Alternatively, completing Gambit Prime bounties grants a random roll. For a guaranteed curated version, Reckoning provides three curated rolls each week. Obtaining this legendary pulse rifle is relatively straightforward through Gambit Prime and Reckoning activities.
Unlocking the true potential of the Outlast requires a significant amount of skill and unwavering dedication. The drop rate for this weapon is far from guaranteed, and obtaining the desired combination of perks or the coveted God Roll may require a considerable amount of attempts. However, Gamingcy presents the perfect solution with our Outlast boost service, allowing you to bypass the challenging grind and obtain this legendary pulse rifle with your preferred perks. Our guarantee ensures your satisfaction and peace of mind throughout the process.
At Gamingcy, we understand the diverse needs of Destiny 2 players, which is why our carry services are designed to cater to players of all skill levels. Our cost-effective and efficient approach provides a streamlined route to acquiring this exceptional weapon. Say goodbye to the frustrations of countless attempts and let Gamingcy help you achieve your goals in Destiny 2.
The Perks of the Outlast and the God Roll
Unleashing the true power of the Outlast requires relentless dedication and skill to obtain its elusive "God Roll." Pursuing this optimal combination of perks is no easy task, demanding countless hours of focused grinding and farming.
The Outlast pulse rifle in Destiny 2 offers powerful perks to enhance your gameplay. Rapid-Fire Frame increases ammo reserves and reload speed when the magazine is empty, while Kill Clip boosts damage after reloading following a kill. The ideal God Roll includes Arrowhead Brake, Extended Mag, and Feeding Frenzy for smooth firing and quick reloads. Alternatively, Hammer-Forged Rifling, Accurized Rounds, and Rampage excel in chaining kills for maximum damage. Experiment with these combinations to optimize your Outlast pulse rifle experience.
However, Gamingcy offers a solution to accelerate your progress and achieve your desired build efficiently. Our professional services are designed to assist you on your journey, providing invaluable support and guidance. With Gamingcy by your side, you can bypass the arduous process and expedite your path to the perfect Outlast build. Whether you're a seasoned veteran or a newcomer to Destiny 2, our team of experts will skillfully navigate the challenges, ensuring you reach the pinnacle of performance.
What Makes the Outlast Stand Out?
Unlocking the full potential of the Outlast pulse rifle requires unwavering dedication and skill in the pursuit of its elusive "God Roll." The rewards that await are unparalleled, as this remarkable weapon boasts impressive power and unmatched versatility. Its capabilities make it an invaluable asset in any Guardian's arsenal, and pursuing the perfect combination of perks to achieve the God Roll is worth undertaking.
We understand that not every player possesses the luxury of time or expertise to acquire this game-changing weapon. That's where Gamingcy's professional carry services come into play. Our team consists of seasoned Destiny 2 players who possess the knowledge and proficiency to farm the Outlast on your behalf. With our comprehensive solution, we can elevate your gaming experience to new heights, ensuring that you can wield this exceptional weapon with confidence and dominance.
Whether you're a seasoned veteran well-versed in the ways of Destiny 2 or a newcomer embarking on your first adventure, having the Outlast in your arsenal is an opportunity that should not be overlooked. By choosing Gamingcy, you can embark on a remarkable journey, where we carry your Destiny 2 experience to the next level. Let us handle the arduous task of acquiring the Outlast, allowing you to focus on enjoying the game and wielding this extraordinary weapon with surety and supremacy.
ETA:
Average starting time: 1-3 hours
Average Execution time: 6-18 hours
Rewards you will get:
Outlast

Legendary Energy Pulse Rifle;
Exp for your Season Pass and Artifact level.
Options available:
Recovery:

an experienced player will securely log into your account and do all the work for you.

Sherpa:

you will play your character yourself with a group of our professional player(s).

Random Roll

: a weapon with

random perk

combos.

God roll:

We will get you a weapon with the desired

god roll

.
Requirements: