Malfeasance Boost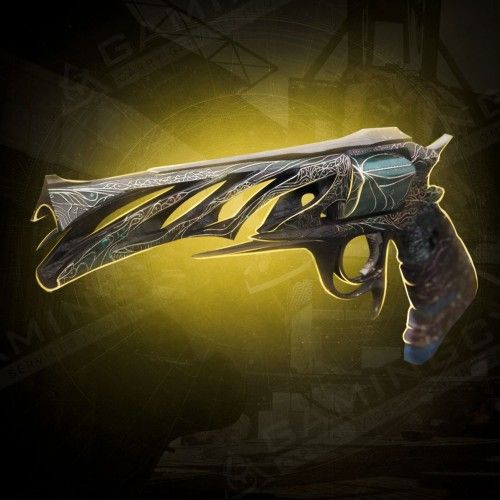 24/7 support
Get a helpful human reply in ±15 seconds!

Hide My Boost
We've developed this unique software to protect you from bans and suspensions. It allows account sharing without flagging an account.

Secure Payments
You can pay securely with PayPal or your Credit Card via Stripe. All payments are covered with the customer protection system and money back guarantee!

Secure Web-site
SSL and HTTPS protocols are used for your 100% privacy & data safety

Enlarge your collections!
An extensive list of unique & rare collectibles makes your gameplay brighter and your whole account more precious!
Experience the convenience of buying Malfeasance boost, delivered by expert Destiny 2 gamers. This service is available if you play on PlayStation, PC, or Xbox.
D2 Malfeasance, the sought-after exotic hand cannon, has captured the attention of Guardians since its introduction during the Forsaken expansion. Renowned for its unique perks and outlook, it has become popular among players.
We understand the frustrations that can arise when seeking to farm the Malfeasance. That's why our team of skilled PRO gamers is here to help. When you avail of our boosting service, our experts will take care of all the necessary steps to unlock the Malfeasance exotic for you. Not only will you have an excellent chance of acquiring this powerful weapon, but our dedicated players will also ensure that you gather plenty of other valuable loot during the boost.
How to Get the Malfeasance?
The fastest way to unlock the Malfeasance weapon in Destiny 2 is to buy this boost at Gamingcy. All our services are 100% secure and efficient. Our PRO gamer will complete a quest called "The Seething Heart" for you. Here are the steps to acquire the Malfeasance:
Complete Gambit Matches:

The first step is to participate in Gambit matches. You will need to complete Gambit matches to collect a special item called "Seething Heart." The drop rate for the Seething Heart is random, so you may need to play multiple matches before it drops for you.
Speak to the Drifter: Once you have obtained the Seething Heart, head to the Tower and speak to the Drifter. He can be found in the Annex area of the Tower.

Defeat Powerful Taken Enemies:

The next step is to defeat powerful Taken enemies. These enemies can be found in Gambit matches, specifically the Primeval Envoys that spawn during the damage phase of the Primeval boss fight. Focus your efforts on eliminating these targets to progress the quest.

Collect Corrupted Essence:

As you defeat Primeval Envoys, they will drop Corrupted Essence. You need to collect a total of 200 Corrupted Essence to advance the quest. This may require playing multiple Gambit matches and defeating numerous Primeval Envoys.

Complete "The Corrupted" Strike:

Once you have collected the required amount of Corrupted Essence, return to the Drifter and he will provide you with the next step. You need to complete "The Corrupted" strike, which is available in the Dreaming City. It is recommended to have a fireteam for this strike as it can be challenging.

Return to the Drifter:

After completing "The Corrupted" strike, return to the Drifter in the Tower. He will reward you with the Malfeasance weapon.
Perks of Malfeasance
The Malfeasance weapon in Destiny 2 comes with several unique perks that make it a powerful and sought-after hand cannon. Here are the perks of Malfeasance:
Explosive Shadow:

This is Malfeasance's exotic perk. Each shot from the weapon attaches a sliver of corruption to the target. After landing five shots with these slivers, they explode, dealing significant damage not only to the target but also to nearby enemies. This perk makes Malfeasance particularly effective against Taken enemies.

Corkscrew Rifling:

This barrel perk provides a small boost to stability, range, and handling speed.
Accurized Rounds: This magazine perk increases the range of the weapon, allowing for more effective damage at longer distances.

Taken Predator:

While not a specific perk on the weapon, Malfeasance has intrinsic bonus damage against Taken enemies. This makes it a valuable tool when facing the Taken in various activities across the game.

Composite Stock:

This stock perk provides a boost to stability and handling speed.
Combined, these perks make Malfeasance a formidable hand cannon, especially against Taken enemies. The Explosive Shadow perk allows for consistent damage output and crowd control when engaging enemies, while the additional perks enhance the weapon's range, stability, and handling, making it a versatile choice in various encounters.
Is Malfeasance worth farming?
The range of Malfeasance surpasses that of typical hand cannons, enabling its effectiveness at medium to long distances. With remarkable accuracy and stability, it proves reliable when engaging enemies in a variety of scenarios, whether in close-quarters combat or when facing foes from afar.
Notably, another reason to farm Malfeasance is its distinctive and visually captivating design. Its dark and corrupted aesthetic grants it a unique and menacing appearance, setting it apart as a standout weapon within the vast arsenal of Guardians.
As a high-impact hand cannon, Malfeasance unleashes devastating damage with each shot. This attribute makes it formidable against powerful adversaries, bosses, and even skilled players in PvP encounters.
By acquiring and mastering the Malfeasance, you can boost your gameplay experience and effortlessly overcome your opponents. Don't miss the chance to add this must-have weapon to your arsenal and assert your dominance on the battlefield. Take advantage of our professional boost services to swiftly get the Malfeasance hand cannon and empower your Guardian with its unrivaled might.
ETA:
Average starting time: 1-3 hours
Average Execution time: 1-2 days
Rewards you will get:
MalfeasanceExotic Kinetic Hand Cannon.
Experience for your Season Pass and Artifact level.
Requirements

+ Important notes:
Recovery

(an experienced player will securely log into your account and do all the work for you)
You can make this exotic even more powerful and buy Malfeasance catalyst.