Dead Man's Tale boost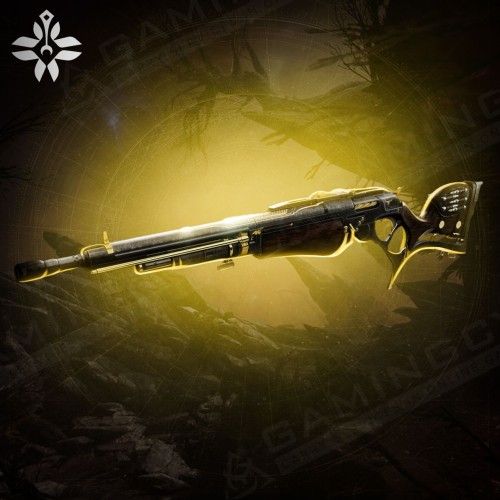 Boosting Schedule
Set the time when the booster may play your account with your manager. We can provide your whole carry while you're AFK without disturbing your usual gaming time!

24/7 support
Get a helpful human reply in ±15 seconds!

Hide My Boost
We've developed this unique software to protect you from bans and suspensions. It allows account sharing without flagging an account.

Secure Payments
You can pay securely with PayPal or your Credit Card via Stripe. All payments are covered with the customer protection system and money back guarantee!

Secure Web-site
SSL and HTTPS protocols are used for your 100% privacy & data safety
Discover the ultimate opportunity to buy the Dead Man's Tale boost, provided by seasoned Destiny 2 professionals. This option is open to PlayStation, PC, and Xbox fans.
The coveted exotic scout rifle, D2 Dead Man's Tale, has captivated Guardians since its debut in the Beyond Light expansion. Admired for its distinctive perks and appearance, it has gained significant popularity among players.
We empathize with the challenges that can arise while attempting to farm the Dead Man's Tale. Hence, our team of adept PRO gamers is at your service. By opting for our boosting service, our experts will diligently navigate all the essential steps to unlock the Dead Man's Tale exotic on your account. Not only will you substantially get this pinnacle weapon with a 100% guarantee, but our dedicated players will also ensure a bountiful collection of other valuable loot throughout the boost.
How to Get Dead Man's Tale in Lightfall
Unlocking the coveted Dead Man's Tale requires the completion of the Presage secret mission, intricately woven into the Season of the Chosen content. Within the eerie Cabal ship, Glykon, Guardians confront challenges that test their skills and teamwork, blending combat and puzzles. Presage is a testament to Destiny 2's immersive storytelling and gameplay, rewarding Guardians with both the Dead Man's Tale weapon and an unforgettable journey through mystery and triumph.
Perks of Dead Man's Tale
Destiny 2's Dead Man's Tale weapon boasts an array of exceptional perks that elevate it to the ranks of a formidable scout rifle. Let's delve into these unique perks:
Cranial Spike:

Aiming for precision and achieving successive hits initiates a chain reaction, bestowing additional benefits in the form of heightened target acquisition and extended range. This dynamic perk not only rewards accuracy but also augments the rifle's capabilities, enabling Guardians to master their marksmanship with enhanced precision.

Killing Wind:

Earning final blows ushers in a swift gust of power, temporarily boosting multiple facets of the Guardian's performance. This surge in momentum translates to augmented mobility, expanded weapon range, and quicker handling. As a result, the Dead Man's Tale becomes an extension of the Guardian's prowess, a tool that adapts and empowers in the heat of battle.
Strengths of Dead Man's Tale
It was introduced in the Season of the Chosen and quickly became popular among players for several reasons:
High Damage Output:

The Dead Man's Tale exotic perk, "Cranial Spike," allows you to chain precision hits for increased damage and reload speed, making it excellent for DPS against bosses and powerful enemies in PvE.

Good Range:

Dead Man's Tale offers a good range as a scout rifle, making it helpful in engaging enemies at a distance in both PvE and PvP.

Customization:

This weapon has some degree of customization through its catalyst and the choice of sights/scopes, allowing players to tailor it to their preferred playstyle.

Aesthetics and Lore:

Many players love the weapon's unique design and its lore, adding an extra layer of enjoyment.
Why the Dead Man's Tale is Highly Desired
Dead Man's Tale is sought after due to its unique perks and strong performance in both PvE and PvP activities. Its ability to reward precision shots and its synergy with the Celerity and Paracausal Shot perks make it a versatile choice for players who value accuracy and versatility in combat.
Furthermore, the Dead Man's Tale boasts an esteemed reputation as a scarce prize that can solely be acquired through completing Presage. The acquisition of this exotic scout rifle mirrors a Guardian's expertise and unwavering resolve, transforming it into an achievement worth embracing. Do not overlook the chance to enhance your weaponry with the tremendously potent Dead Man's Tale. Seize it promptly by engaging our expert boosting service, fortifying your Guardian with unparalleled power to overcome all opposition.
ETA:
Average starting time: 1-3 hours
Average Execution time: 1-2 hours
Rewards you will get:
Dead Man's Tale Exotic Kinetic Scout Rifle;
Presage Exotic Quest completed;
Unique drops during boost.
Requirements:
1800+ Power Level

Beyond Light DLC

Recovery

(an experienced player will securely log into your account and do all the work for you)
You can make this exotic even more powerful and buy Dead Man's Tale catalyst.