Hierarchy of Needs boost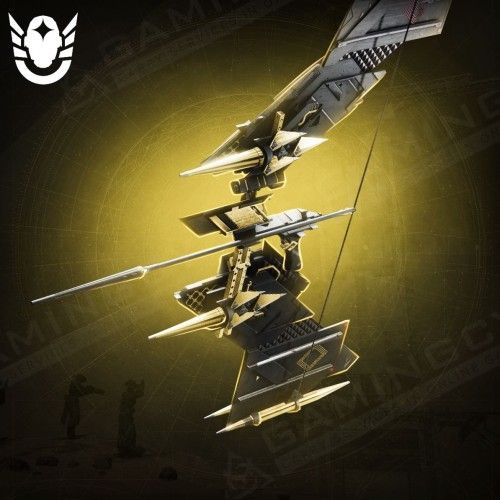 Boosting Schedule
Set the time when the booster may play your account with your manager. We can provide your whole carry while you're AFK without disturbing your usual gaming time!

24/7 support
Get a helpful human reply in ±15 seconds!

Hide My Boost
We've developed this unique software to protect you from bans and suspensions. It allows account sharing without flagging an account.

Secure Payments
You can pay securely with PayPal or your Credit Card via Stripe. All payments are covered with the customer protection system and money back guarantee!

Secure Web-site
SSL and HTTPS protocols are used for your 100% privacy & data safety
On this page of our site, you can buy the Hierarchy of Needs boost service! Are you exhausted from countless runs through the Spire of the Watcher (SotW) dungeon, only to be left empty-handed in your pursuit of the highly coveted D2 exotic bow? Well, fret no more! Our team of professional Destiny 2 gamers is here to ensure that you finally acquire this exceptional gun.
Farming the Hierarchy of Needs Combat Bow, you get a significant weapon in Destiny 2. It features a massive design, resembling a substantial metal sheet with a string across it. Not only does it stand out as one of the most visually beautiful exotic D2 bows in the game, but it also possesses intriguing and unique abilities.
We understand the frustrations of tirelessly farming the Spire of the Watcher dungeon without any guarantee of obtaining this sought-after exotic bow. That's precisely why our expert PRO gamers are ready to assist you. By purchasing our boosting service, you will join a team of highly skilled players who are dedicated to helping you secure this powerful and versatile weapon. Together, we will persistently farm the Spire of the Watcher dungeon until this exotic Combat Bow finally drops into your possession. And, of course, while grinding for this exceptional weapon, you will have ample opportunities to acquire other valuable loot along the way.
How to Get a Hierarchy of Needs?
The Hierarchy of Needs bow is an exclusive drop from the final boss of the Spire of the Watcher dungeon in Destiny 2. Unlike other loot that can be farmed repeatedly, you only have a single opportunity per character per week to obtain this exotic weapon.
To boost your chances of acquiring the Hierarchy of Needs, there are specific triumphs you can pursue:
The Magnificent One: Complete all encounters in the Spire of the Watcher dungeon solo. By showcasing your skill and overcoming the challenges of the dungeon on your own, you demonstrate mastery and unlock this triumph, potentially increasing your chances of obtaining the bow.
Resident Vexpert: Complete the Spire of the Watcher dungeon on Master difficulty. Conquering the dungeon at its most challenging level not only provides a greater sense of accomplishment but also unlocks this triumph, which may grant additional opportunities for the Hierarchy of Needs bow to drop.
Devil in Details: find 6x Devilish recordings in the SotW.
By completing these triumphs, you demonstrate your prowess as a Guardian and potentially increase your chances of obtaining the Hierarchy of Needs bow. It's worth noting that patience and persistence are essential when farming this exotic weapon, as its drop rate is limited to specific weekly attempts.
Perks of Hierarchy of Needs
The Hierarchy of Needs is an exceptional Energy Combat Bow in Destiny 2, delivering devastating Guidance Ring energy damage. This unique energy type grants the weapon remarkable versatility, enabling players to tackle different enemy types encountered throughout their journeys effectively. Let's delve into the bow's primary perks:
Guidance Ring: The Guidance Ring perk harnesses the power of precision hits and final blows to accumulate energy. The bow charges up to five pips of Guidance Ring energy as you land these precise shots. Once fully charged, a floating circle, known as the Guidance Ring, materializes just before you. It opens up new tactical possibilities.
Apollonic Tangent: By firing the Hierarchy of Needs through the Guidance Ring, the Apollonic Tangent perk comes into play. This perk unleashes additional homing projectiles from your bow, which actively seek out enemies and deal substantial damage. Moreover, these projectiles boast an extended range, allowing you to strike down foes from a greater distance.
Is the Hierarchy of Needs good?
Buying The Hierarchy of Needs exotic bow, obtainable from the Spire of the Watcher dungeon, you get an immensely coveted weapon for several compelling reasons.
The unique combination of the Guidance Ring and Apollonic Tangent perks boosts the Hierarchy of Needs into a potent exotic weapon. By deftly harnessing the energy accumulation of the Guidance Ring and strategically unleashing devastating volleys through it, Guardians can unleash homing projectiles with remarkable precision and efficiency, decimating enemies with unparalleled effectiveness.
Furthermore, the Hierarchy of Needs is esteemed as a rare drop from the challenging Spire of the Watcher dungeon. Acquiring this exotic combat bow is a testament to a Guardian's skill and perseverance, making it an accomplishment worthy of pride. Don't miss the opportunity to add this super-powerful weapon to your arsenal and dominate your enemies. Purchase our professional boost now and swiftly unlock the Hierarchy of Needs bow, empowering your Guardian with its unrivaled might.
ETA:
Average starting time: 1-3 hours
Average Execution time: ETA is random due to a low drop chance
Rewards you will get:
Hierarchy of Needs Exotic Combat Bow;
Spire of the Watcher Dungeon completed;
Unique Armor and Weapon drops from the Spire of the Watcher;
Exp for your Season Pass and Artifact level.
Requirements:
1570+ Power Leve

l
Access to Spire of the Watcher Dungeon

Recovery

(an experienced player will securely log into your account and do all the work for you)