Terminus Horizon Boost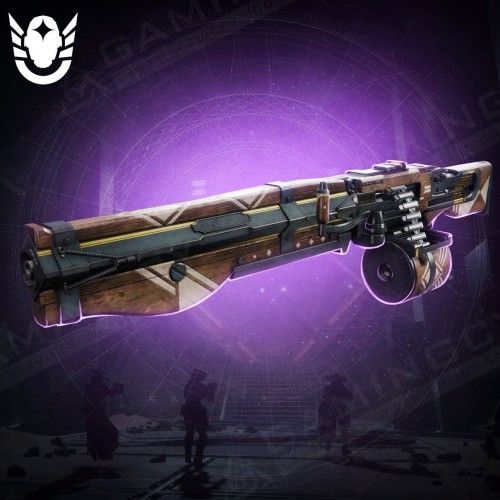 Boosting Schedule
Set the time when the booster may play your account with your manager. We can provide your whole carry while you're AFK without disturbing your usual gaming time!

24/7 support
Get a helpful human reply in ±15 seconds!

Hide My Boost
We've developed this unique software to protect you from bans and suspensions. It allows account sharing without flagging an account.

Secure Payments
You can pay securely with PayPal or your Credit Card via Stripe. All payments are covered with the customer protection system and money back guarantee!

Secure Web-site
SSL and HTTPS protocols are used for your 100% privacy & data safety
On this page, you can buy Terminus Horizon boost: it's a Legendary Power Machine Gun in Destiny 2. All carry services at our site are provided by professional D2 players who know how to get any weapon efficiently. This boosting implies Terminus Horizon farming by an expert gamer to unlock this legendary for you or to receive a God Roll / specific perks combination.
Our services are available on all platforms: Play Station, PC, and Xbox.
What Makes Terminus Horizon Stand Out
The Terminus Horizon is no ordinary machine gun. This legendary weapon offers a generous magazine capacity, and while it may have a slower firing rate, don't be misled. The Terminus Horizon deals impressive damage, making it a significant force to be reckoned with on the battlefield. The power it wields makes it a fantastic tool for eliminating Vex mobs. Plus, it boasts a superior range and a sizable inventory size, ensuring you've got plenty of ammo to keep you in the fight.
How to get the Terminus Horizon
Our professional gamer will farm the Spire of the Watcher to get the Terminus Horizon for you. It is the featured Dungeon of the Season of the Seraph. The legendary weapon may drop during any encounter within this Dungeon. So, whether you're facing off against Akelous, Siren's Current, or Persys, Primordial Ruin, you have a chance to get this sought-after machine gun. This, however, requires significant skill and patience: the drop rate is far from 100%, and if you want to get some specific perks combination or a God Roll - as the practice shows, it will take you dozens of tries. Purchase of the Terminus Horizon boost by Gamingcy allows you to skip this tedious grinding and get this legendary machine gun with any perks with a guarantee. Our carry services are designed to be a cost-effective solution for all types of D2 gamers.
The Perks of Terminus Horizon and the Coveted God Roll
The real appeal of the Terminus Horizon, as with many Destiny 2 weapons, is the potential for a "God Roll." It is the term for specific perks that optimizes the weapon's potential.
Regarding the Terminus Horizon, the best PvE roll includes Arrowhead Brake, Extended Mag, Triple Tap, and either Target Lock or Voltshot for the final perk. Ideally, the masterwork would be Reload Speed.
The Arrowhead Brake perk significantly improves recoil, providing better weapon control. Extended Mag increases your ammo capacity, while Triple Tap rewards your precision hits by returning a bullet to the magazine, effectively boosting your sustained damage output.
As for the final perk, your choice depends on your gameplay style: Target Lock weakens enemy defenses, whereas Voltshot jolts enemies after a reload post-kill. The Reload Speed masterwork enhances this setup by reducing the time between magazines, allowing for more consistent damage output. The reverse side, however, is that acquiring the God Roll combination implies many hours of grinding and farming.
Why You Need Terminus Horizon in Your Arsenal
While it might require some dedicated gameplay and skill to secure, the Terminus Horizon is unquestionably worth it. Its power, versatility, and potential for the God Roll make it an invaluable boost for any Guardian's arsenal.
We know that not every player has the time or skill to get this game-changing weapon, and that's where professional carries by Gamingcy come in. We offer expert help from professional Destiny 2 gamers who can farm the Terminus Horizon for you, providing a turnkey solution to elevate your gaming experience. Whether you're a seasoned veteran or new to Destiny 2, having the Terminus Horizon in your arsenal is an opportunity you shouldn't miss. Choose Gamingcy, and let us carry your Destiny 2 experience to the next level!
ETA:
Average starting time: 1-3 hours
Average Execution time: 6-18 hours
Rewards you will get:
Terminus Horizon

Legendary Machine Gun;
Spire of the Watcher Dungeon completed;
Unique Armor and Weapon drops from the Spire of the Watcher;
Exp for your Season Pass and Artifact level.
Options available:
Random Roll

: a weapon with

random perk

combos.

Rolls with Guaranteed Perk

: We will get you a weapon with the

desired perk

roll.

God roll:

We will get you a weapon with the desired

god roll

.
Requirements:
1570+ Power Leve

l
Access to Spire of the Watcher Dungeon

Recovery

(an experienced player will securely log into your account and do all the work for you)