Eyes of Tomorrow boost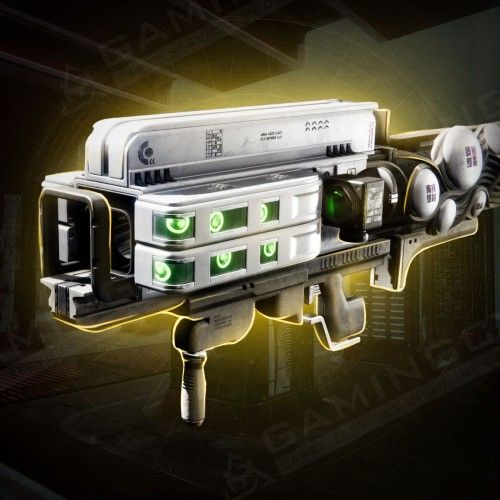 Boosting Schedule
Set the time when the booster may play your account with your manager. We can provide your whole carry while you're AFK without disturbing your usual gaming time!

24/7 support
Get a helpful human reply in ±15 seconds!

Hide My Boost
We've developed this unique software to protect you from bans and suspensions. It allows account sharing without flagging an account.

Secure Payments
You can pay securely with PayPal or your Credit Card via Stripe. All payments are covered with the customer protection system and money back guarantee!

Secure Web-site
SSL and HTTPS protocols are used for your 100% privacy & data safety
At Gamingcy, you can buy Eyes of Tomorrow boost: an exotic rocket launcher in Destiny 2. You can purchase this service if you play the game on PlayStation, PC, or Xbox.
Our team of professional Destiny 2 gamers is here to ensure that you finally acquire this exceptional weapon.
We understand the frustrations of endlessly farming the DSC raid without guarantee of obtaining this coveted exotic. That's why our expert players are ready to help you. With our boosting service, you'll join a team of highly skilled PRO gamers dedicated to helping you unlock the powerful Eyes of Tomorrow. Together, we'll tackle the Deep Stone Crypt raid until this exotic rocket launcher finally lands in your arsenal. Moreover, while grinding for this weapon, you'll have ample opportunities to obtain other valuable loot as well.
How to Get Eyes of Tomorrow?
Eyes of Tomorrow drops in the Deep Stone Crypt raid, part of the Beyond Light expansion. However, acquiring this weapon depends on a random cumulative drop chance. You may need to complete the DSC multiple times before finally obtaining it.
To maximize your chances while farming the Eyes of Tomorrow, it is recommended to defeat the Taniks, the Abomination encounter in the raid each week with all three of your characters. Doing so will give you multiple opportunities to try your luck and potentially receive the weapon.
Apart from consistently participating in the raid each week, there are no other known methods to increase your odds of obtaining the Eyes of Tomorrow. It ultimately relies on luck and perseverance in raid completions.
Eyes of Tomorrow Perks
Eyes of Tomorrow is a powerful exotic rocket launcher in Destiny 2, known for its effectiveness in both single-target and multiple-target scenarios. The weapon's key perks are as follows:
Eyes on All:

When a rocket is fired and locks onto a target, it will relentlessly track and chase that target until it connects or reaches its maximum range. This unique feature enables players to fire the rocket and then switch to other weapons while the rocket autonomously seeks out and eliminates enemies. It makes it an excellent choice for dealing damage while maintaining adaptability in combat.

Adaptive Ordnance:

This perk amplifies the damage of subsequent rockets after defeating a target with the launcher. When a rocket successfully destroys an enemy, the next missile fired from Eyes of Tomorrow receives a significant damage boost. It makes the weapon highly effective against bosses and high-value targets, allowing players to unleash devastating firepower and swiftly eliminate formidable opponents.
Why Eyes of Tomorrow is worth farming
Buying D2 Eyes of Tomorrow farming service, you get a heavy weapon and an exotic rocket launcher. Its tracking capabilities and high damage output make it a versatile weapon for various encounters in PvE (Player versus Environment) and PvP (Player versus Player) activities. It excels in boss fights, killing large groups of enemies, and countering evasive opponents in The Crucible.
While not directly related to its functionality, Eyes of Tomorrow has a distinctive and visually appealing design, with its sleek form and central eye-like structure. Its unique appearance adds to the overall desirability of the weapon for collectors and players looking for aesthetically pleasing gear.
Its intrinsic perk, Eyes on All, truly sets this weapon apart, which empowers the launcher with remarkable tracking capabilities. It enables its rockets to lock onto targets and relentlessly pursue them, ensuring precise hits even against your opponents.
Furthermore, the exclusivity of Eyes of Tomorrow boost is that it allows you to get a rare drop from the raid. Acquiring this exotic launcher becomes a noteworthy accomplishment, symbolizing your prowess and dedication in Destiny 2.
Experience the might of Eyes of Tomorrow in your arsenal by purchasing our professional boost services. Unlock this exotic powerful rocket launcher and unleash its devastating potential tonight!
ETA:
Average starting time: 1-3 hours
Average Execution time: ETA is random due to a low drop chance
Rewards you will get:
Eyes of Tomorrow Exotic Rocket Launcher;
Unique Armor and Weapon drops from the Deep Stone Crypt;
Exp for your Season Pass and Artifact level.
Requirements:
Beyond Light DLC

Recovery

(an experienced player will securely log into your account and do all the work for you)