Bequest Boost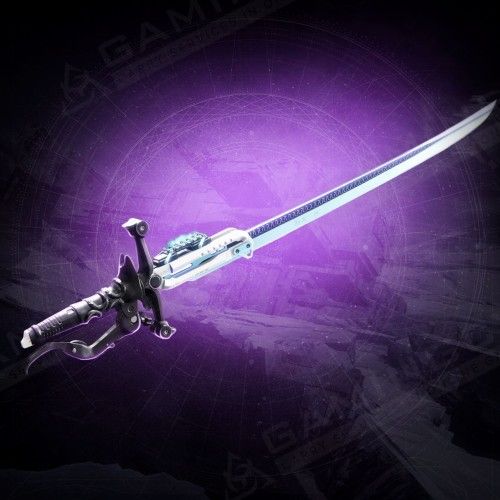 24/7 support
Get a helpful human reply in ±15 seconds!

Hide My Boost
We've developed this unique software to protect you from bans and suspensions. It allows account sharing without flagging an account.

Secure Payments
You can pay securely with PayPal or your Credit Card via Stripe. All payments are covered with the customer protection system and money back guarantee!

Secure Web-site
SSL and HTTPS protocols are used for your 100% privacy & data safety

Enlarge your collections!
An extensive list of unique & rare collectibles makes your gameplay brighter and your whole account more precious!
This page of Gamingcy's Destiny 2 weapons store grants you an opportunity to buy the Bequest boost, an extraordinary Legendary Power Sword that has found its place within the realm of Destiny 2. Unveil its unmatched potential through our premium carry services, meticulously delivered by seasoned D2 aficionados. Their extensive proficiency and wisdom guarantee the prompt unlocking of any coveted weapons. Whether it's the legendary sword itself, the elusive God Roll configuration, or specific perks you seek, our adept gamers will tirelessly farm the Bequest for you, ensuring a flawless and gratifying journey.
Irrespective of your chosen gaming platform—be it PlayStation, PC, or Xbox—our amenities cater comprehensively to all players, assuring that each player can luxuriate in the magnificence of our unparalleled support. Embark on your Destiny 2 saga alongside us today, and revel in the sheer convenience of boosting and elevating your gameplay to levels that inspire awe.
Your Core Reasons to Buy D2 Bequest
Bequest's purchase strengths lie in its Adaptive Frame archetype, which allows for a variety of attack styles. The heavy uppercut attack is particularly potent, especially when the sword has full energy. This makes it a strong choice for close-quarters combat, and the ability to charge the heavy attack enhances its damage potential.
How to Get the Bequest?
The Bequest sword is attainable exclusively from the concluding encounter within the Deep Stone Crypt raid. During your initial raid completion, this is the sole opportunity for the hand cannon to drop. Should you secure one from this boss battle, you'll also discover it within the raid's concealed chests. These chests are situated at the start of the raid, close to the Sparrow section's conclusion, and approximately halfway into the jumping puzzle segment.
The Perks of the Bequest and the God Roll
Behold the Bequest Sword, its base stats revealing its power:
Swing Speed: 40
Impact: 70
Range: 40
Charge Rate: 70
Ammo Capacity: 60
The pursuit of the God Roll for the Bequest is a path guided by individual preferences and playstyles. For PvE and PvP, here are some recommended perk combinations:
The PvE god roll for Bequest includes the following perks:
Adaptive Frame:

This is the intrinsic perk that defines the archetype.

Guard Efficiency

and

Guard Resistance

perks to improve sword blocking and reduce damage taken while blocking.

Tireless Blade

: Defeating enemies with sword final blows grants sword ammo.

Whirlwind Blade:

Consecutive rapid sword strikes increase this weapon's damage.
The PvP god roll for Bequest includes the following perks:
Adaptive Frame

: This is the intrinsic perk that defines the archetype.

Balanced Guard:

Increases sword guarding efficiency and reduces guard hit stamina cost.

Relentless Strikes

: Landing consecutive sword strikes refills sword ammo.

Surrounded

or

En Garde

: For increased damage when surrounded or when sword is equipped.
What Makes the Bequest Worth The Farm?
Farming the Bequest Sword in Destiny 2 demands unwavering dedication, exceptional skill, and substantial effort. However, not every player can afford the luxury of spare time or possess the expertise needed to navigate this arduous journey. But fret not; Gamingcy's professional boosting services are readily available to bridge this gap.
Within our esteemed team, you'll find seasoned Destiny 2 sherpas adorned with intricate knowledge and exceptional expertise. They tirelessly undertake the task of Bequest farming on your behalf, offering a comprehensive solution that enhances your gaming adventure. Swift and completely secure. Whether you're a battle-hardened veteran or a fresh-faced initiate, the allure of unlocking the legendary Bequest sword should not be underestimated.
Put your trust in Gamingcy, and allow us to propel your Destiny 2 progress to the pinnacle. Through our unwavering boosts, you will wield this extraordinary weapon with unwavering confidence, triumphantly dominating any battle that comes your way. Embrace our expertise and embark on a transaction that will redefine your Destiny 2 journey!
ETA:
Average starting time: 1-3 hours
Average Execution time: 1-2 weeks
Rewards you will get:
Bequest

Legendary Power Sword;
Experience for your Season Pass and Artifact level.
Options available:
Random Roll

: a weapon with

random perk

combos.

Deepsight:

You will get a Deepsight version of weapon.

Requirements

: You should have this weapon or select option "I don't have this weapon in collection".

Unlock the crafting pattern:

You will get 5 Deepsight weapons and can craft Weapon God Roll with guaranteed perks.
Requirements:
1600+ Power Leve

l

Beyond Light DLC

Recovery

(an experienced player will securely log into your account and do all the work for you)