Heritage Boost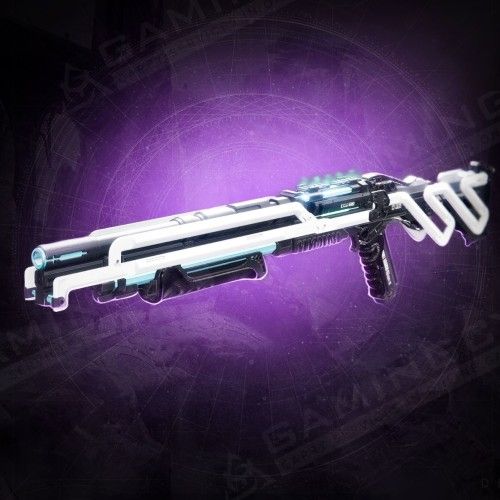 24/7 support
Get a helpful human reply in ±15 seconds!

Hide My Boost
We've developed this unique software to protect you from bans and suspensions. It allows account sharing without flagging an account.

Secure Payments
You can pay securely with PayPal or your Credit Card via Stripe. All payments are covered with the customer protection system and money back guarantee!

Secure Web-site
SSL and HTTPS protocols are used for your 100% privacy & data safety

Enlarge your collections!
An extensive list of unique & rare collectibles makes your gameplay brighter and your whole account more precious!
On this page, we're presenting an exclusive offering that allows you to buy Heritage Boost. This extraordinary Legendary Kinetic Shotgun drops from Deep Stone Crypt in Destiny 2 Lightfall. Open the doors to its high potential through our premium carry services, expertly provided by seasoned D2 players. With their extensive expertise, you can swiftly unlock your desired weapon, whether it's this legendary shotgun, its God Roll, or specific perks. Our dedicated gamers will tirelessly farm the Heritage on your behalf, ensuring a seamless and immensely satisfying journey.
No matter your gaming platform of choice – PlayStation, PC, or Xbox – our services cater to all players, guaranteeing that each individual can fully enjoy the brilliance of our unmatched assistance. Embark on your Destiny 2 adventure with us today, and savor the sheer convenience of boosting and taking your gameplay to astonishing new heights.
Your Core Reasons to Buy D2 Heritage
The Heritage purchase strengths lie in its archetype and stats. Being a Pinpoint Slug Frame shotgun, it offers a more predictable vertical recoil pattern, which can aid in accurate aiming. Its attributes include an impact of 70, range of 68, stability of 43, handling of 70, reload speed of 45 and a magazine size of 6. These attributes, combined with the single-slug firing mechanism, make it effective in dealing substantial damage at mid-range and can be particularly useful for precision shots.
How to Get the Heritage?
You can get the Heritage shotgun from Deep Stone Crypt's second encounter during your raid run. After obtaining it here, you can also get it from the raid's hidden chests: one at the raid's start near the Sparrow section's end and another midway through the jumping puzzle. Additionally, you can use Spoils of Conquest, earned through completing raid encounters and opening secret chests, to buy gear from a final boss chest. This chest functions as a mini-vendor, offering randomly rolled loot for 20 or more Spoils of Conquest.
The Perks of the Heritage and the God Roll
Behold the Heritage Shotgun, its base stats revealing its power:
Impact: 70
Range: 68
Stability: 43
Handling: 70
Reload Speed: 45
Rounds Per Minute: 65
Magazine: 6
Zoom: 12
Aim Assistance: 68
Recoil Direction: 60
Rounds Per Minute: 25
The pursuit of the God Roll for the Heritage is a path guided by individual preferences and playstyles. For PvE and PvP, here are some recommended perk combinations:
The PvE god roll for Heritage includes the following perks:
Barrel:

Corkscrew Rifling or Extended Barrel

Magazine:

Assault Mag

Perk 1:

Reconstruction

Perk 2:

Killing Wind or Thresh
Reconstruction, the primary perk, slowly reloads and can double the magazine size, boosting sustained damage to bosses or static targets. Aim for Killing Wind or Thresh as your second perk. Killing Wind's benefits are impressive, especially on a shotgun. Thresh is also valuable, as it speeds up Super recharge in PvE. Both perks add utility beyond combat.
The PvP god roll for Heritage includes the perks below:
Barrel:

Extended Barrel

Magazine:

Accurized Rounds

Perk 1:

Slideshot

Perk 2:

Snapshot Sights
In PVP, prioritize Extended Barrel and Accurized Rounds for Heritage. These perks enhance the shotgun's range, crucial for its accurate, long-range shots. While Opening Shot is ideal, Slideshot works too, offering a range boost after reloading. Opt for Snapshot Sights or Moving Target to improve aiming, considering hip fire isn't common. Heritage complements First In, Last Out for PVP slug shotgun enthusiasts.
What Makes the Heritage Worth The Farm?
Farming the Heritage Shotgun in Destiny 2 requires deep dedication, exceptional skill, and some luck. Nonetheless, not every player has the luxury of spare time or the expertise to navigate this challenging journey. But worry not; Gamingcy's professional boosting services are available to assist you.
Our revered team consists of seasoned Destiny 2 sherpas adorned with intricate knowledge and exceptional prowess. They tirelessly embark on Heritage farming on your behalf, offering a comprehensive solution that enhances your gaming experience. Swift and completely secure. Whether you're a battle-hardened veteran or a fresh newcomer, the allure of unlocking the legendary Heritage shotgun should not be underestimated.
Place your trust in Gamingcy, and allow us to propel your Destiny 2 progress to the summit. Through our steadfast boosts, you will wield this extraordinary weapon with unwavering confidence, triumphantly dominating any battle that comes your way. Embrace our expertise and embark on a purchase that will redefine your Destiny 2 journey!
ETA:
Average starting time: 1-3 hours
Average Execution time: 1-2 weeks
Rewards you will get:
Heritage

Legendary Kinetic Shotgun;
Experience for your Season Pass and Artifact level.
Options available:
Random Roll

: a weapon with

random perk

combos.

Deepsight:

You will get a Deepsight version of weapon.

Requirements

: You should have this weapon or select option "I don't have this weapon in collection".

Unlock the crafting pattern:

You will get 5 Deepsight weapons and can craft Weapon God Roll with guaranteed perks.
Requirements:
1600+ Power Leve

l

Beyond Light DLC

Recovery

(an experienced player will securely log into your account and do all the work for you)