Commemoration God Roll Boost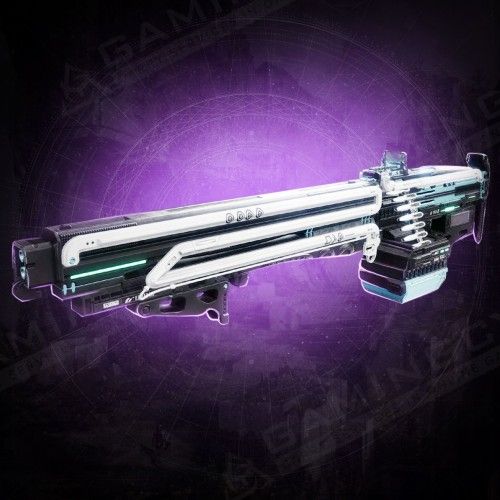 24/7 support
Get a helpful human reply in ±15 seconds!

Hide My Boost
We've developed this unique software to protect you from bans and suspensions. It allows account sharing without flagging an account.

Secure Payments
You can pay securely with PayPal or your Credit Card via Stripe. All payments are covered with the customer protection system and money back guarantee!

Secure Web-site
SSL and HTTPS protocols are used for your 100% privacy & data safety

Enlarge your collections!
An extensive list of unique & rare collectibles makes your gameplay brighter and your whole account more precious!
Here you can buy the Commemoration boost and get the must-have God Roll for this amazing Legendary Power Machine Gun that awaits you in Destiny 2. With our store, you gain access to elite carry services provided by the best D2 players who possess extensive expertise and knowledge to efficiently acquire any weapon. Whether your goal is to unlock this legendary gun, get the must-have God Roll, or obtain a specific combination of perks, our professional gamers will skillfully undertake the task of farming the Commemoration on your behalf, guaranteeing a seamless experience.
Our services cater to players across all gaming platforms, including PlayStation, PC, and Xbox, ensuring that everyone can reap the benefits of our exceptional assistance. Embark on this journey with us today and discover the unparalleled convenience of boosting and enhancing your Destiny 2 adventure.
Why buying the Commemoration is a must-have?
Purchasing Commemoration is a wise decision because this machine gun stands proudly as a pinnacle weapon for PvE encounters, reigning supreme in endgame activities. Its reputation as a must-have weapon is well-deserved, thanks to its masterful perk combinations with the Reconstruction. The third column becomes a canvas for synergy, where the harmonious pairing of Reconstruction with mighty perks such as Killing Tally, Rampage, or Dragonfly yields remarkable results. Whether you seek to unleash devastating blows upon bosses or swiftly defeat hordes of enemies, the Commemoration empowers you to conquer with unparalleled power.
How to Get the Commemoration?
Farming the Commemoration implies fights with Taniks, The Abomination, the final boss in the Deep Stone Crypt raid.
If you're not lucky enough to get the first drop of this weapon, you can spend 60 Spoils of conquest at the end of the instance (while opening the loot cache) and get an additional chance to get this gun. Moreover, you can also craft it using 5 Deepsight versions of this wep.
However, it is crucial to understand the challenge that lies ahead when seeking to get the Commemoration. This work demands both skill and unwavering patience, for the path to obtaining this weapon is strewn with uncertainty. The coveted combination of perks or the God Roll may require numerous time-consuming attempts. Fortunately, Gamingcy provides the Commemoration boost, a decent solution to bypass the arduous grind and unlock this legendary machine gun with your preferred perks. Our guarantee reinforces the faith in our services, tailored to cater to the diverse needs of Destiny 2 players, paving a cost-effective and efficient route towards attaining this must-have weapon.
The Perks of the Commemoration and the God Roll
Commemoration is a legendary machine gun in Destiny 2 with the following Base Stats:
RPM (Rounds per Minute): 450
Impact: 41
Range: 58
Stability: 55
Handling: 57
Reload Speed: 55
Magazine Size: 59
These base stats can be boosted by the various perks and mods that the weapon can roll with.
PvE God Roll:
Barrel

: Arrowhead Break

Magazine

: Accurized Rounds or Extended Mag

Perk 1

: Reconstruction

Perk 2

: Killing Tally (alternative: Rampage)

Masterwork

: Reload
Why it's Great: Reconstruction boosts magazine capacity, allowing sustained fire. Coupled with Killing Tally, your damage increases as you rack up kills, making Commemoration a PvE powerhouse.
PvP God Roll:
Barrel

: Smallbore

Magazine

: Projection Fuse or Particle Repeater

Perk 1

: Surplus or Dynamic Sway Reduction

Perk 2

: Under Pressure or Eye of the Storm

Masterwork

: Range or Handling
PvP Strategy: In PvP, where heavy ammo is limited, prioritize range with a barrel-like Smallbore. Accurized Rounds in the magazine slot extend your reach. Surplus and Dynamic Sway Reduction provide solid stats boosts, while Under Pressure improves accuracy as the magazine depletes.
Commemoration excels in both PvE and PvP, with different rolls maximizing its potential in each environment. For PvE, focus on magazine capacity and damage. In PvP, prioritize range and accuracy.
Unlocking the full potential of the Commemoration demands an unwavering commitment, honed skill, and an insatiable pursuit of perfection.
Choose Gamingcy as your unwavering store, allowing us to carry your Destiny 2 progress to uncharted realms of achievement. With our steadfast support, you will wield this extraordinary weapon with unparalleled confidence, asserting dominance on the battlefield with unwavering prowess.
ETA:
Average starting time: 1-3 hours
Average Execution time: 1-2 weeks
Rewards you will get:
Commemoration

Legendary Power Machine Gun;
Experience for your Season Pass and Artifact level.
Options available:
Random Roll

: a weapon with

random perk

combos.

Deepsight:

You will get a Deepsight version of weapon.

Requirements

: You should have this weapon or select option "I don't have this weapon in collection".

Unlock the crafting pattern:

You will get 5 Deepsight weapons and can craft Weapon God Roll with guaranteed perks.
Requirements:
1600+ Power Leve

l

Beyond Light DLC

Recovery

(an experienced player will securely log into your account and do all the work for you)