Trustee Boost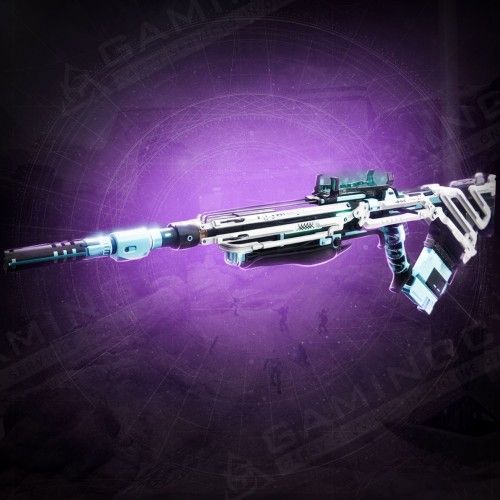 24/7 support
Get a helpful human reply in ±15 seconds!

Hide My Boost
We've developed this unique software to protect you from bans and suspensions. It allows account sharing without flagging an account.

Secure Payments
You can pay securely with PayPal or your Credit Card via Stripe. All payments are covered with the customer protection system and money back guarantee!

Secure Web-site
SSL and HTTPS protocols are used for your 100% privacy & data safety

Enlarge your collections!
An extensive list of unique & rare collectibles makes your gameplay brighter and your whole account more precious!
At this page of our store, you can buy Trustee boost, Destiny 2 Deep Stone Crypt Legendary Energy Scout Rifle. Through our paramount carry services, meticulously done by seasoned sherpas of D2, you can unlock its unrivaled potential. These veteran players possess a wealth of profound expertise and knowledge, guaranteeing the super-fast unlocking of any weapon your heart desires. Whether it is the legendary scout rifle itself, the God Roll configuration, or specific perks tailored to your preference, our cadre of professional gamers will ardently undertake the task of farm the Trustee on your behalf, delivering an experience that is both seamless and deeply gratifying.
Irrespective of your chosen platform for gaming – be it the realms of PlayStation, PC, or Xbox – our services extend a benevolent hand to all players. This pledge ensures that each individual can luxuriate in the brilliance of our unparalleled assistance. Embark upon your Destiny 2 odyssey in the company of our esteemed team, and partake in the pure convenience of boosting your gameplay to heights that evoke sheer awe.
Why You Should Buy D2 Trustee
Trustee's purchase strengths lie in its fully automatic firing mode and its ability to maintain accuracy even during rapid fire. It offers good ammo reserves and faster reloads when the magazine is empty, making it effective for sustained engagements. It's a versatile choice for mid-range encounters, offering a balance between fire rate and precision. Overall, it will be a decent acquisition for any D2 Guardian's arsenal.
How to Get the Trustee?
The Trustee Scout Rifle can be obtained from the Deep Stone Crypt in Destiny 2. It has a chance to drop from the first encounter.
However, if you're fortunate enough to obtain it during this encounter, you can find it inside the raid's secret chests. These treasures are strategically located right after the Sparrow segment's conclusion and another amidst the jumping challenge. Accessing these chests grants you a specific item, but only if they've already secured it in any of the main four segments.
Moreover, you will be presented with a unique raid chest after defeating the final boss. This chest doubles up as a compact vendor, allowing you to buy a random item for 20 Spoils of Victory or more. This fresh in-game currency can be gathered by successfully navigating raid challenges or unveiling the hidden chests within the Deep Stone Crypt. It can also be earned in the Garden of Salvation and Last Wish raids, which remain active in the game.
The Perks of the Trustee and the God Roll
Behold the Trustee Scout Rifle, its base stats revealing its power:
Impact: 45
Range: 35
Stability: 43
Handling: 30
Reload Speed: 31
Aim Assistance: 67
Magazine Size: 56
Zoom: 19
Airborne Efficiency: 22
Recoil Direction: 59
Rounds Per Minute: 260
Magazine: 17
The pursuit of the God Roll for the Trustee is a path guided by individual preferences and playstyles. For PvE and PvP, here are some recommended perk combinations:
For PvE activities, a recommended God roll for Trustee might include:
Barrel:

Fluted

Magazine

: Tactical Mag or Appended Mag

Perk 1

: Outlaw or Reconstruction

Perk 2

: Wellspring
Opt for Fluted Barrel in slot one for Handling and Stability, ideal with the Rapid-Fire Frame's full-auto mode. Second perk options are Tactical Mag (reload speed, stability, extra rounds) or Appended Mag (no stat penalties).
Primary perks: choose Outlaw for faster reloads or Reconstruction to boost ammo and potentially double magazine size. Both pair well with Wellspring, our second primary perk. Quicker ability recovery shines on a primary weapon for accruing kills.
For PvP activities, a suitable God roll might involve:
Barrel

: Arrowhead Brake (to improve Recoil Direction)

Magazine

: Tactical Mag (increased Magazine Size, Stability, and Reload Speed)

Perk 1

: Killing Wind (kills with this weapon increase mobility, range, and handling)

Perk 2

: Zen Moment (dealing damage with this weapon increases Stability)
For PVP, aim for Smallbore and Accurized Rounds as your initial perks. Smallbore boosts range and stability, while the magazine perk enhances weapon range. These secure dueling victories, even against varied primary weapon archetypes, especially on larger maps. Opt for Killing Wind to gain range, mobility, and handling after kills, ideal for countering multiple distant foes. Opening Shot pairs with this, ensuring precise initial shots. Consider Wellspring to hasten ability recharge with rapid kills.
What Makes the Trustee Worth The Farm?
Farming the Trustee Scout Rifle in Destiny 2 requires a profound commitment, exceptional skill, and substantial effort. Nonetheless, not all players have the privilege of extra time or the expertise to navigate this demanding journey. But rest assured, Gamingcy's adept boosting services are available to bridge this gap.
Our distinguished team consists of seasoned Destiny 2 sherpas, adorned with intricate knowledge and exceptional proficiency. They embark tirelessly on Trustee farming on your behalf, offering a comprehensive solution that enhances your gaming experience. Swift and completely secure. Whether you're a battle-hardened veteran or a fresh initiate, the allure of unlocking the legendary Trustee scout rifle mustn't be underestimated.
Place your confidence in Gamingcy, and allow us to propel your Destiny 2 progression to the zenith. Through our unwavering boosts, you will wield this extraordinary weapon with unwavering confidence, triumphantly dominating any battle that lies ahead. Embrace our expertise and embark on a purchase that will redefine your Destiny 2 encounter!
ETA:
Average starting time: 1-3 hours
Average Execution time: 1-2 weeks
Rewards you will get:
Trustee

Legendary Energy Scout Rifle;
Experience for your Season Pass and Artifact level.
Options available:
Random Roll

: a weapon with

random perk

combos.

Deepsight:

You will get a Deepsight version of weapon.

Requirements

: You should have this weapon or select option "I don't have this weapon in collection".

Unlock the crafting pattern:

You will get 5 Deepsight weapons and can craft Weapon God Roll with guaranteed perks.
Requirements:
1600+ Power Leve

l

Beyond Light DLC

Recovery

(an experienced player will securely log into your account and do all the work for you)