Deep Stone Crypt Boost
Dominate the hardest Destiny 2 content with Gamingcy's leading Destiny 2 Deep Stone Crypt boosting services. Conquer this Beyond Light raid with our top-notch PvE squads. Defeat the toughest bosses and skillfully navigate the encounters with our sherpas. Buy your D2 DSC raid boost now and unlock the most sought-after legendary and exotic weapons and armor. Experience D2 endgame challenges in a way you've never thought possible, and amplify your Guardian with Gamingcy!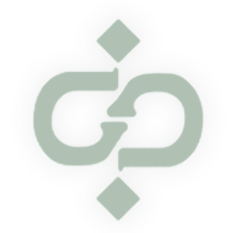 Complete the DSC raid hassle-free with professional D2 players: recovery or sherpa carries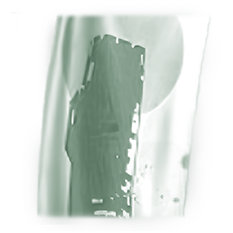 Get new DSC Raid weapons, mods, emblems, and Armor sets!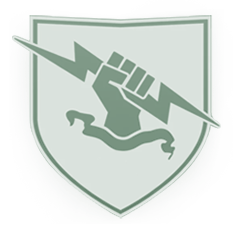 24/7 support: get a helpful human reply in ± 15 seconds!
D2 Deep Stone Crypt carry is your ticket to completing all types of challenges within this instance. With the help of our sherpas, you'll navigate through complex encounters, defeat bosses, and secure valuable drops. Destiny 2 DSC Raid runs with our PRO squads enable you to unlock great weapons and gear, bypassing the inconvenience of tedious wipeouts. So why wait? Join one of our professional fireteams tonight, and Embark bravely on your Deep Stone Crypt elevation with Gamingcy, and experience the game in a way you never thought possible!
Deep Stone Crypt Boost:
Everything you need to know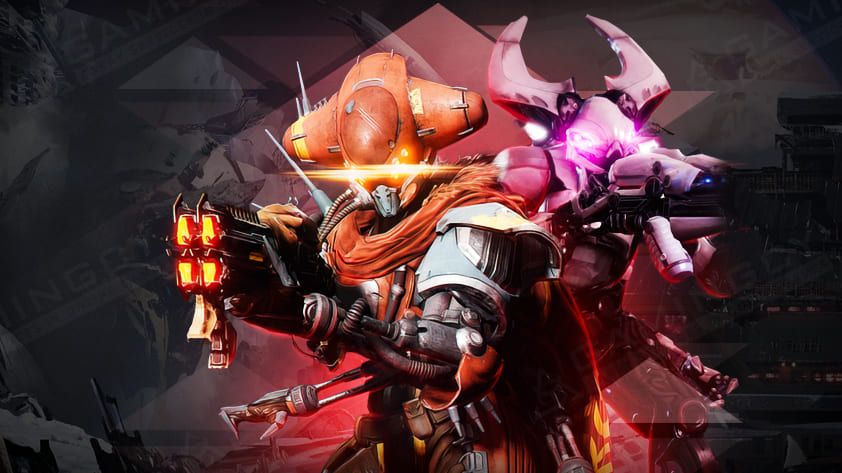 Destiny 2 Deep Stone Crypt Boost is an exceptional service offered by Gamingcy, designed to assist Guardians in completing this challenging raid. This service empowers you to clear the unique and intricate encounters within the crypt, from surviving the harsh blizzard of Europa to the final fight against Taniks, the Abomination.
Our carries imply playing in fireteams with the best D2 sherpas stepping in to aid you in your progress. These professionals have mastered every Deep Stone Crypt raid aspect, including understanding complex mechanics, executing effective boss strategies, and managing roles during encounters. With our boost, you can confidently face any challenge this instance offers.
This boost is ideal for Guardians of all skill levels. Whether you're an experienced raider seeking to optimize your time, a newbie aiming to learn the game, or a player desiring highly sought-after raid rewards, our Destiny 2 DSC raid boosting can cater to your needs.
The rewards for clearing the encounters are immense. Our boost ensures you can claim valuable items like the Divinity, Precision Shotguns, Anarchy, and other powerful weapons and armor, bolstering your arsenal. Our PRO gamers make these sought-after drops achievable goals rather than distant dreams.
At Gamingcy, we value our customers' time and gaming experience. Hence, our boost service is not just about getting through the raid quickly but also about enhancing your overall Destiny 2 adventure. With us, you can enjoy the thrill of raiding, learn from the best sherpas, and revel in the satisfaction of defeating powerful bosses, all while reaping the amazing rewards.
Opting for Deep Stone Crypt Boosts by Gamingcy guarantees a stress-free, rewarding, and enjoyable raiding. It's time to empower your Guardian with the best gear, knowledge, and strategies and fully immerse yourself in this iconic PvE content with impressive cutscenes, lore, and rewards!
Deep Stone Crypt Encounters and Bosses:
Mechanics Explained
The Deep Stone Crypt is a thrilling gauntlet filled with intricate mechanics and dangerous bosses that test the skills of even the most experienced Guardians. We at Gamingcy perfectly understand it, and all the services at our site have been designed to make the life of our beloved customers easier. Let's break down your encounters during your Deep Stone Crypt adventure.
The raid begins with the '

Desolation

' encounter, where the first challenge is braving Europa's biting blizzard. Guardian navigation skills are pushed to the limit as your team traverses through whiteout conditions to reach the safety of the crypt.
Upon entering the crypt, your team faces the '

Crypt Security

' encounter. Here, precise teamwork is paramount as you take on the crypt's formidable defenses. Guardians must work in tandem to turn off the security measures, which involves the strategic shooting of fuses under the keen watch of a Sentinel Servitor.
Next is the '

Atraks-1, Fallen Exo

' encounter, an intricate test of your combat and strategy prowess. This task involves coordination, quick reflexes, and sharp shooting as your team works together to purge the replication debuff and vanquish Atraks-1's clones.
The '

Rapture

' encounter follows, introducing a new Suppressor role and the handling of Nuclear Cores. This stage takes communication and role management to new heights, requiring flawless execution of tasks and precise timing to succeed.
Finally, you'll face the fearsome

Taniks, the Abomination

, in an encounter that involves all your skills and teamwork. Your fireteam must take on specific roles, deal damage to Taniks in the safety of debris bubbles, and stand firm for a final, heart-pounding standoff at Taniks' 20% health threshold.
Each fight within the Deep Stone Crypt raid is a unique challenge that pushes your Guardian abilities to the limit. With Gamingcy's expert sherpas, you'll gain a deep understanding of these mechanics and clear all the raid's powerful rewards.
Our reviews
10/4/2022
Thank youu!
If you're looking to play catch up and try your hand for the jelly cat, you've found the right team! Extremely satisfied with the fated run! There was no way I...
10/14/2022
Great experience
Great experience. Fast and easy.
7/1/2023
Awesome service
Awesome service, within 3 days got to 1800 3v3. Highly recommend these guys and they know what they are doing. You can trust them 100% and also the whole arena ...
11/1/2023
Quick 'n' easy.
Quick 'n' easy.
5/11/2023
Happy
Big, thanks for helping
10/19/2023
From purchasing to completion...
From purchasing to completion, the experience was fast, smooth and the players where super respectful yet still fun. I will be doing more business and reccomend...
11/4/2023
Excellent service
Excellent service.
11/8/2022
A full satisfied Customer...
You did a very good Job and left me as a full satisfied Costumer.Be sure that Iwill come back to give you more Orders.I will my closest Friends tell about you a...
10/12/2022
Amazing… there were no issues… very…...
Amazing… there were no issues… very professional team. Thank you
7/6/2023
Absolut Top
Es ging sehr schnell und lief alles einwandfrei ohne probleme. man sah sofort das es ein sehr erfahrener spieler ist. preisleistung finde ich absolut angemessen...
7/13/2023
wonderful experience
customer service was friendly and booster was very skilled. had a discord conversation with customer service where i could ask questions whenever i needed and...
10/13/2023
Fast and efficient
Fast and efficient. Friendly and cost effective.
11/16/2022
Great service and support...
Great service. Support was great. Accidentally got invited into the wrong raid. Spoke with support and they got me a new slot in the correct raid asap. Fast and...
6/15/2023
Amazing quality customer service and...
Amazing quality customer service and outcome
9/2/2022
Cool experience
Cool experience! Service was great and games were fun!
9/14/2022
easy fast and efficient work...
easy fast and efficient work! loved the service. will be doing it again
9/27/2022
Gamingcy will take care of everythin...
Gamingcy comes highly recommended by me. They went above and beyond to provide a fast and friendly experience even during slow hours. Professional service and s...
9/25/2022
It was a great experience...
It was a great experience! The only thing that could be better is their prices. Everything is super efficient and fast, and they're reliable and trustworthy :)
9/28/2022
Great Service - Quick and reliable...
Great Service - Quick and reliable and great communication along the way.
9/27/2022
Ill be back with alts
The group formed so fast! I was was able to participate and the players were so nice and understanding. If you're gearing.... Its worth it.
Deep Stone Crypt Carry:
How Does it Work?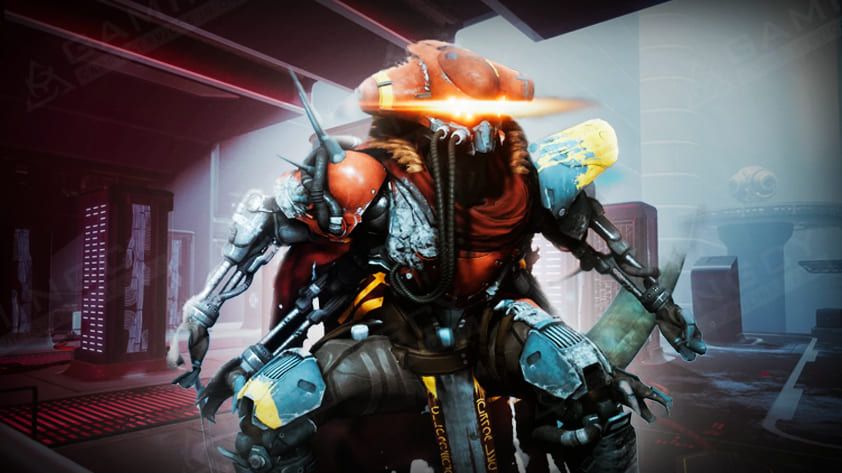 Choosing a Deep Stone Crypt carries with Gamingcy is a straightforward process designed to enhance your Destiny 2 raiding experience. Suppose you've been trying to complete the DSC raid, collect powerful drops, and unlock unprecedented triumphs but are daunted by the complexity of encounters or lack the perfect fireteam. In that case, this service is your optimal solution. Here's how it works.
Once you've decided to buy a D2 DSC raid boost, you'll head to the Gamingcy website, where you'll find a dedicated section for all kinds of services within this iconic instance. A simple user interface makes navigation effortless. You can customize your boosting experience by selecting from various options designed to fit your needs and gaming goals.
You may want a full raid completion, a weekly challenge, or a Flawless run. Perhaps you're after a particular weapon, armor, or raid-specific reward. Whatever your requirements, Gamingcy has you covered. We work with the best top-tier Destiny 2 players. These expert fireteams have dozens of successful DSC raid clears and will effortlessly guide you through the challenging encounters and tough bosses, all while prioritizing your enjoyment of the game.
During the Deep Stone Crypt raid carry, you have two options: sit back and watch our skilled team progress through the raid on your behalf (Recovery), or join the fireteam and partake in the run yourself (Sherpa Service). Whichever way you choose, Gamingcy ensures a positive and rewarding raiding experience.
Once the raid is complete, you'll find all the loot gathered during the boost in your inventory. It includes all the rare and powerful gear, exotic weapons, and raid-specific rewards this instance offers.
At Gamingcy, we believe in making your in-game experience as memorable and enjoyable as possible. Buy Deep Stone Crypt loot runs at Gamingcy, and enjoy a smooth and thrilling ride through one of the most iconic raids in Destiny 2 history.
Four Strong Reasons to Buy Deep Stone Crypt Boosting
Professional Fireteams at Your Disposal: When you choose Gamingcy's Destiny 2 DSC raid boosts, you align with PRO sherpas, who are members of the best PvE clans. Our professional guardians are equipped with extensive expertise and tested strategies to guide you through the labyrinthine depths of the Crypt. Whether your platform - PlayStation, PC, or Xbox, our fireteams are primed to make your gameplay victorious and unforgettable.
Customizable Carry Services: Gamingcy offers many personalizable options to ensure your DSC raid experience aligns perfectly with your gaming objectives. From plunging directly into the action with self-play mode to handing over the reins to our experts via account recovery, the choice is entirely yours. Are you looking for specific loot or chasing particular triumphs? You will find all of them on our site!
Maximize Your Time: DSC raid runs require significant time and focus. In today's busy world, this can often be a lacking commodity. That's where D2 DSC boosting comes in. By entrusting your raid progress to our sherpas, you can free up time for other responsibilities or explore other content in Destiny 2. Encounter the thrill of these high-level PvE challenges without the exhaustive grind.
Secure and Reliable: Gamingcy prioritizes your account's integrity and your complete satisfaction. We employ only the most skilled and trustworthy guardians, each undergoing rigorous screening for skill and reliability. With robust security protocols to protect your account and a dedicated customer support team available 24/7, Gamingcy guarantees exceptional Deep Stone Crypt raiding experiences from the initial briefing to the final loot haul.
easy
Number ONE goal of our team is to make your time spent with us hassle-free and enjoyable
fast
We value your time and perfectly understand how important it is to get your boost right away!
effective
We know everything about online gaming. All of our 2067 boosters are members of top world guilds since early game expansions
safe
Secure Paypal payments;
Verified Trustpilot reviews;
Exclusive Hide My Boost system;
SSL and Https protocols for your 100% privacy and data safety.
Deep Stone Crypt Carries:
Rewards that Await you Inside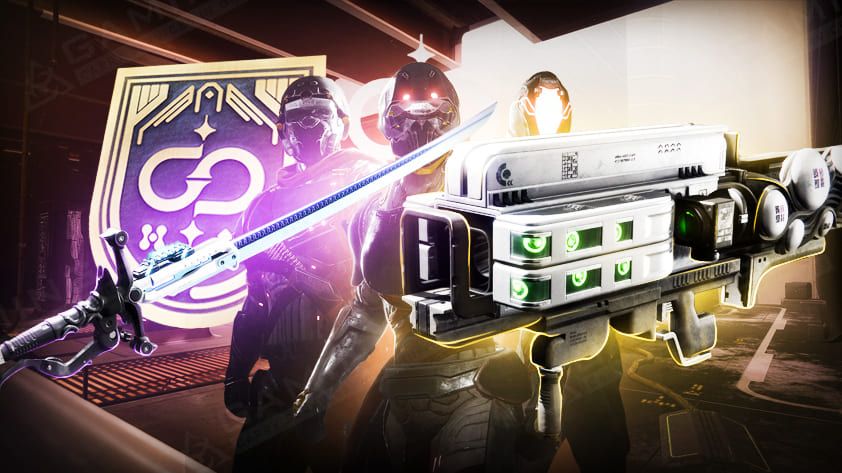 With our Destiny 2 DSC carry, you will defeat the most challenging bosses and have a chance to secure an array of much-coveted loot.
From the moment you step into the instance, you're on the path to acquiring a collection of exotic and legendary rewards. They vary from legendary weapons with advantageous perks to high-stat armor that can bolster your Guardian's defense and attack capabilities. What's more, the arsenal is vast, giving you a good shot at obtaining a variety of armaments to suit your playstyle perfectly.
For instance, raid-specific weapons such as the Trustee Scout Rifle, the Posterity Hand Cannon, or the Heritage Shotgun can be yours, each with unique perks that can significantly enhance your combat prowess. And let's not forget about the mighty 'Eyes of Tomorrow' exotic rocket launcher – a force to be reckoned with and a much-desired piece of weaponry among the Guardian community.
Equally tantalizing is the Deep Stone Crypt raid-specific armor. Not only do these pieces offer high base stats, but they also come with the chance of higher stat distribution, making them a valuable addition to your Guardian's wardrobe. Each class has its raid-exclusive armor, ensuring that you can enhance your Guardian's stats and abilities, whether you're a Warlock, Titan, or Hunter.
Additionally, secret chests scattered throughout the raid provide a chance to obtain extra raid gear and mods, further sweetening the reward pool. Although they don't drop raid-specific weapons or armor, they can offer materials and spoils of conquest that are undoubtedly useful.
Finally, by embarking on a Buy DSC raid runs with us, you'll have the chance to unlock prestigious Triumphs, enhancing your overall score and securing your status among the Destiny community. Triumphs like "Cryptkeeper" and "Red Rover" are badges of honor, indicative of your prowess and tenacity.
All in all, a Gamingcy Deep Stone Crypt carry offers many rewards that enhance not just your gameplay but also your overall Destiny 2 experience. The raid's challenging encounters and complex mechanics are only half the story—the dazzling array of gear, Triumphs, and other drops waiting for you inside truly make the journey worthwhile. So gear up, Guardian—it's time to delve into the D2 DSC and claim the exotics that await you!
Five Simple Steps to get your DSC boosts
Select your preferred Deep Stone Crypt boosts.
Personalize Your Order: Opt for self-play or piloted options, and pick any extra services you might want, like secret chests or weekly challenge completions. Modify your order to match your goals and preferences.
Add to Cart: Once you've personalized your order, hit the "Add to cart" button to include your chosen carry service in your virtual basket.
Payment Process: Move to the payment stage by clicking the cart icon, reviewing your order specifics, and submitting the necessary personal and payment details. Gamingcy uses secure payment channels to safeguard your data and ensure a safe transaction.
Order Scheduling: You'll receive an order confirmation email upon successful payment. Following this, a Gamingcy.com representative will contact you to arrange the date and time for your carry and gather any further details required, such as your account information if you've chosen the piloted service.
Execution: our sherpas will provide a smooth DSC run for your guardian, allowing you to gear up and complete the desired goals within this instance. When the service is done, we shall inform you about it in chat.
shop
Choose the service you need and add it to the cart. If you have any questions - don't hesitate to ask our 24/7 support team
checkout
Follow the cart's instructions and pay securely with Paypal or with your Credit card!
process
Contact us in Discord, Skype, or Facebook messenger to confirm your order and start the service!
done
Once your service is completed, our manager will immediately inform you about it!
review
Your opinion matters! Share your experience with other customers and help us to improve!