Last Wish Carry


Explore the incomparable Destiny 2 Last Wish Carry, meticulously crafted by Gamingcy. Conquer the mysteries of the Dreaming City's raid with the guidance of our venerable PvE sherpas. Defeat each boss, unravel the most complex puzzles, and complete weekly quests and challenges. Buy D2 LW raid carries through our site and get the most powerful exotics and deepsight weapons while eluding the tedious delays and mishaps that plague most casual players. With Gamingcy, Destiny 2's enigmatic encounters unfold into an unprecedented adventure, unlocking realms of triumph previously unimagined!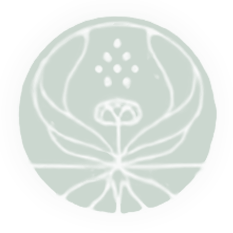 Complete the Last Wish raid hassle-free with professional D2 players: recovery or sherpa carries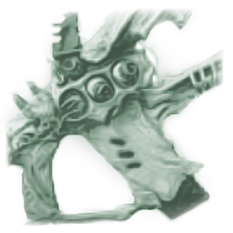 Get new Last Wish Raid weapons, mods, emblems, and Armor sets!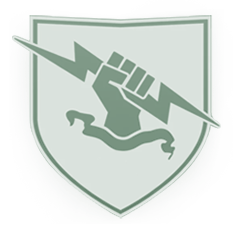 24/7 support: get a helpful human reply in ± 15 seconds!
Last Wish Boost unveils your pathway to surmounting monumental challenges within the enigmatic walls of the Dreaming City. Supported by Gamingcy's team of adept sherpas, your adventure through multifaceted encounters shall not be a struggle but a dance of triumph. Kill all bosses with finesse, complete weekly quests, solve intricate puzzles, and loot the desired rewards that lie within the heart of the Destiny 2 LW raid runs!
Last Wish Boost in D2 Lightfall:
General Information
Last Wish boosting, provided by Gamingcy, has been meticulously crafted to aid Guardians in their quest to triumph over one of Destiny 2's most enigmatic and intricate instances. This service is the pinnacle of excellence, aimed at amplifying your in-game experience, unraveling unparalleled rewards (including the much-desired deepsight weapons), and etching victories within the confounding corridors of the LW raid.
Situated within the Dreaming City, the Last Wish is an odyssey filled with mystique. It unfolds a series of complex encounters, baffling puzzles, and formidable boss mechanics that will captivate your senses and challenge your skills. It's an unparalleled journey filled with peril, facing fearsome Taken enemies, and above all, a testament to the essence of your fireteam's cooperation.
Destiny 2 Last Wish boosts are the beacon guiding you through these ominous challenges. You will be escorted by a cadre of battle-hardened sherpas, veterans in PvE content, who have honed their understanding of each encounter in the Last Wish. They are the custodians of victory, well-versed in strategies and tactics essential for overcoming this arduous raid.
Furthermore, our Last Wish boost is sculpted with our beloved customers in mind, harmonized with your gaming whims and temporal constraints. Whether your aim reaches for the complete raid conquest or seeks assistance in a particular boss's defeat, our fireteams of professional sherpas are poised to guide your Guardian's way through this instance.
But the journey is more than just a battle; it's a treasure trove waiting to be unearthed. As you traverse the Last Wish, you are on the brink of securing some of Destiny 2's most sought-after loot. It includes raid-specific exotics, deepsight weapons, and the must-have "One Thousand Voices." All these treasures and more are but a step away on our site.
Gamingcy's Last Wish boosting is not merely a service but an ethos. It is dispensed with the utmost professionalism and reverence for the gaming community. Our methods are impregnable, safeguarding your account while maintaining an unbreakable code of discretion.
Gamingcy's Destiny 2 LW raid paid services are the ultimate choice for Guardians thirsting to clear this iconic PvE instance, unlock astonishing rewards, and augment their Destiny 2 adventure. Accompanied by our sherpas, the Last Wish ceases to be a daunting labyrinth but transforms into a titanic experience, a saga that beckons your triumph. It's not just a game; it's a legend that you're destined to be a part of.
Last Wish Encounters and Bosses Mechanics
Gamingcy is proud to guide you through the breathtaking intricacies of the Last Wish Encounters and Bosses Mechanics. One of the most celebrated raids in Destiny 2, Last Wish offers a grand tapestry of challenges and fights that demand both tactical acumen and coordinated teamwork.
Kalli, the Corrupted:

Starting the raid, you'll face Kalli, a boss that demands strict coordination. Her mechanics require team members to clear adds, solve symbol puzzles, and coordinate DPS (damage per second) phases. Our Gamingcy experts can aid you in decoding her complex plate system and ensure you triumph over this powerful Taken.

Shuro Chi, the Corrupted:

The next encounter leads you to Shuro Chi. This dynamic puzzle challenge incorporates a mix of intense combat and timely puzzle-solving. Our boosts ensure you understand the rhythm and requirements of this encounter, guiding you through crystal mechanics, stunning Shuro Chi, and achieving flawless DPS phases.

Morgeth, the Spirekeeper:

A test of your entire fireteam's DPS, Morgeth challenges your positioning and timing. Our Gamingcy PRO gamers can guide you through the "Taken Strength" mechanics, optimizing your positioning and unleashing maximum damage to conquer this fearsome foe.

The Vault:

Puzzles take center stage in this challenge. The Vault requires your fireteam to coordinate across three rooms, unlocking the secrets within. From penumbra to antumbra mechanics, our sherpas offer the knowledge and support you need to solve this enigma seamlessly.

Riven of a Thousand Voices:

The crown jewel of encounters, Riven challenges even the most seasoned gamers. With intricate mechanics like eye coordination, room cleansing, and symbol communication, it's an encounter like no other. Trust in Gamingcy's unparalleled expertise to demystify Riven's mechanics, guiding you to a triumph that resonates throughout the Dreaming City.

Queenswalk

: A thrilling conclusion, the Queenswalk tests your team's cohesion and communication. Through careful planning and our unmatched insights, Gamingcy ensures your victory march through this final labyrinth.
The Last Wish encounters, and bosses are not just stages but experiences. With Gamingcy's sharpas by your side, these aren't mere challenges but opportunities for triumph. From boss fights to intricate puzzles, our professional support and personalized boosts ensure you're not just playing the game; you're mastering it.
Our reviews
5/29/2023
Was a fast clean run. friendly fast ...
was very fast. no wipes. friendly group. friendly service. perfect webside
5/11/2023
The communication was the best part...
The communication was the best part. The discord chat made me feel like I was in good hands through the entire process. I really appreciate them working with ...
8/23/2022
Booster ran the dungeons smoothly an...
Booster ran the dungeons smoothly and got right to it.
11/26/2022
first time usage
that even thought i died a lot didnt get kick also i was able to get the mount i wanted before the next expasion
8/23/2022
Amazing experience
Amazing experience, really pro and fast ! i will go with them again !
9/4/2022
Very fast and legit.
Very fast and legit.
10/3/2022
I bought a wrath of the lich king bo...
I bought a wrath of the lich king classic level boost from 72-80 on September 28th. They got me 2 level 80+ 2k gold, and it only took four days wonderfully done...
12/1/2022
Great service and very fast...
Great service and very fast. They always let me know what was going on and got me everything I asked. I recommend this service to anyone that needs help. I will...
8/1/2023
Highly Recommanded
Was a little hesitant at first, but after sitting for 4 days in M+ ques looking for may last Dungeon Portal run, I decided to give this service a go. Not disa...
9/8/2022
Fast friendly service and a very…...
Fast friendly service and a very enjoyable run!
9/3/2023
So far so good hooked it up with a 1...
So far so good hooked it up with a 10% off and stellar customer service so far it everything keeps going good coming back to change to a 5
8/24/2022
Quick and professional
Quick and professional
10/3/2022
Fast and professional
Fast, friendly and professional service. I would buy again and highly recommend.
6/2/2023
is was good because they helped me i...
is was good because they helped me in game complete my goals with just as the offer included
8/19/2022
Good run
Good run, on time, fast.
8/29/2022
Hey it was an awesome Experience and...
Hey it was an awesome Experience and i am very thankful for the fast and precise Service.
4/11/2023
I recently used Gamingcy World of…...
I recently used Gamingcy World of Warcraft boosting service and was blown away by the experience. The customer service was excellent, and the boosters were extr...
8/23/2022
Great experience and quick...
Great experience and quick, hassle free run
12/7/2022
Great fast efficient service I highl...
Great fast efficient service I highly recommend it
10/2/2022
Fast and fun run
Grouped up quickly, the run was fast and clean. Will definitely come back for assistance with future runs!
Last Wish Deepsight Weapons:
All you need to know
There are two reliable methods to acquire Deepsight Last Wish weapons on a weekly basis within Destiny 2.
Weekly Quest Strategy:

Begin by undertaking the fresh weekly quest called "O Deepsight Mine," available from Hawthorne at the Tower. This task requires you to engage in every Last Wish encounter to earn a pattern progress reward. Completion of this quest permits the procurement of a Deepsight weapon at the cost of 20 Spoils of Conquest, a form of currency earned through raid encounters. It should be noted that Hawthorne exclusively offers Deepsight versions of Last Wish weapons that have previously been secured by the player. An alternative approach involves either farming through the raid encounters or repeatedly engaging in the initial Kalli encounter.

Kalli Boss Fight Strategy:

The most efficient method to farm Destiny 2 Last Wish Deepsight weapons is to swiftly defeat the Kalli boss, the inaugural encounter within the instance. Fortunately, since the Raid classifies as legacy content, every encounter maintains a Power Level of 1600. Even if you have engaged with the game infrequently, this will provide a significant advantage over the adversaries. It's crucial to recognize that this strategy is only applicable when Last Wish is the highlighted Raid for the week, a feature that occurs roughly twice per season or every six weeks. If the opportunity to farm is missed during its featured period, a waiting interval will ensue until it reemerges.

Special Considerations:

During instances when Last Wish is not highlighted, the completion of a quest from Hawthorne titled "O, Deepsight Mine" becomes mandatory. This task simply necessitates the completion of all encounters within the Last Wish Raid, subsequently allowing the purchase of Deepsight weapons from Hawthorne. Keep in mind that only one red border weapon may be bought per account each week, so the decision must be judicious.
Moreover, possession of a single copy of the desired weapon is essential to retrieve a red-border version from Hawthorne. The featured Raid rotation facilitates the addition of one Last Wish craftable weapon to your inventory each cycle. It's also imperative to consider that a sum of 20 Spoils of War must be expended per red-border weapon, obtainable solely through Raid encounters. Repeatedly farming Kalli does not bestow this specific reward.
Destiny 2 Last Wish Carry:
How does it Work?
Our D2 Last Wish carries stand as an emblem of teamwork, strategy, and success. It's a run through the Dreaming City, full of intricate mechanics, hardcore bosses, and enthralling puzzles. As the task may seem daunting to many Guardians, the concept of our paid services has emerged to assist them in their quest. Here's how it works, brought to you by Gamingcy:
Understanding Your Needs:

Whether you're a D2 newbie or an experienced player seeking to conquer specific challenges, Gamingcy's Last Wish Raid carry begins by understanding your unique requirements. Want to clear the entire instance or need assistance with a particular encounter? We tailor our boost to your needs.

Selection of Offer:

Gamingcy suggests diverse options to suit your gaming style. Choose between an entire raid run, boss defeats, or assistance with particular triumphs. There's something for everyone, from self-play experiences to full carry support.

Connecting with Professionals:

When you buy Last Wish loot runs through Gamingcy, you'll be paired with a team of seasoned sherpas. These expert gamers are well-versed in every nuance of the raid, from Riven's mysterious mechanics to the thrilling Queen's Walk: their extensive experience and deep understanding of the game guarantee smooth and rewarding boosting.

Scheduling the Run:

Flexibility is key with Gamingcy. Once connected with our sherpas, you'll have the opportunity to arrange the raid run according to your convenience. We prioritize your schedule and gaming preferences, ensuring the experience is as enjoyable as it is successful.

Embarking on the Adventure:

With everything in place, it's time to dive into the Last Wish. Alongside our professional gamers, you'll navigate through challenging encounters, solve intricate puzzles, and face formidable bosses. They'll provide real-time guidance, sharing strategies and tactics that have been honed through countless successful runs.

Loot and Rewards:

One of the greatest appeals of the Last Wish raid is the coveted loot that awaits within. From exclusive weapons to unique gear, there's plenty to be discovered. Our carry service ensures you reap these rewards, helping you unlock the full potential of your Guardian.

Safety and Integrity:

Gamingcy's Last Wish carries adheres to the highest standards of security and professionalism. Your account information remains confidential, and our methods comply with Destiny 2's fair play policies. Your trust is paramount to us; we strive to maintain it through transparent and respectful practices.

Ongoing Support:

Post-run, we remain committed to your satisfaction. Any questions or additional needs? We're here to support you, ensuring your Last Wish experience resonates long after the order.
In essence, Gamingcy's Last Wish carry service transforms the raid from a daunting task into an accessible, enjoyable adventure. By personalizing our support to meet your specific desires and providing expert guidance at every step, we ensure that D2 LW isn't just another instance - it's an unforgettable gaming experience that captures the essence of Destiny 2's cooperative triumph.
Four Compelling Reasons to Buy Last Wish Boosting now
Mastery and Wisdom: At Gamingcy, professional boosters are skilled and profoundly wise in the ways of Destiny 2 LW raid boost. Their prowess goes beyond gameplay, reaching into the strategic depth required to navigate Last Wish's secrets and fierce bosses. When you entrust Gamingcy with your raid carry, you align yourself with a battle-tested fireteam ready to guide you to the pinnacle with grace and excitement.
Personalized Solutions: Gamingcy recognizes that every Guardian's journey is unique. Hence, we offer various finely-tailored services to match your distinct playstyle and goals. Engage with the raid directly via the self-play mode, or let a seasoned booster champion your cause. You can even personalize your experience further by targeting specific treasures or conquering particular challenges. With Gamingcy, your Last Wish run becomes an adventure explicitly crafted for you.
Efficiency and Accessibility: The Last Wish raid consists of 6 challenging encounters that could consume vast amounts of time, especially for those balancing the demands of the game with real-world responsibilities. Gamingcy's D2 LW carries are designed to infuse your gaming experience with efficiency and flair. Guided by PRO PvE gamers, you'll glide through the PvE complexities, freeing you to explore Destiny 2's rich universe or attend to life's other callings without sacrificing the joy and accomplishment of a well-run raid.
Integrity and Protection: Your trust is Gamingcy's most prized asset. We uphold this trust by maintaining a bastion of security and satisfaction. Every sherpa is carefully vetted, ensuring they possess the essential blend of skill, insight, and dependability. Stringent security protocols safeguard your personal details, and if you choose a piloted service, your account remains an impenetrable fortress. Add to this our unwavering 24/7 customer support, and you have an experience that's not just thrilling but also serenely secure.
In the enigmatic realms of D2 LW raid, Gamingcy stands as a beacon, illuminating your path to glory with expertise, personalization, efficiency, and integrity. Choose Gamingcy's Last Wish boosts, and embrace Destiny 2's grandeur like never before.
easy
Number ONE goal of our team is to make your time spent with us hassle-free and enjoyable
fast
We value your time and perfectly understand how important it is to get your boost right away!
effective
We know everything about online gaming. All of our 2067 boosters are members of top world guilds since early game expansions
safe
Secure Paypal payments;
Verified Trustpilot reviews;
Exclusive Hide My Boost system;
SSL and Https protocols for your 100% privacy and data safety.
Last Wish Carries: What Rewards to expect?
Buying D2 Last Wish carry is a straightforward way to get highly desirable rewards. For many Guardians, delving into this instance is an adventure filled with anticipation, as the raid's treasures are both valuable and prestigious. But what exactly can you expect when participating in this challenging run? Here's an in-depth exploration of the rewards that await when you choose one of the offerings from this site category.
Exclusive Weapons:

Last Wish is famed for its unique arsenal, a collection of weapons that are as deadly as they are beautiful. Whether the 'Nation of Beasts' hand cannon, known for its incredible precision, or the 'Chattering Bone' pulse rifle, coveted for its rapid fire rate, the raid offers exclusive weaponry that enhances combat efficiency and sets you apart on the battlefield.

Armor Sets with Aesthetic Appeal:

The Last Wish drops armor sets that are functional and have an artistic flair. Each piece is infused with the mysterious lore of the instance, and wearing the full set symbolizes your triumph over one of Destiny 2's most complex puzzles. The synergy between style and functionality makes these armor sets highly sought after.

Exotic Drops like One Thousand Voices:

Among the most extraordinary rewards in the Last Wish raid is the Exotic fusion rifle 'One Thousand Voices.' This devastating weapon channels the very soul of a dragon, unleashing explosive energy upon your foes. Acquiring it is a mark of prestige, a sign that you've conquered a challenge that has bested many.

Enhancement Materials:

As you navigate through the enigmatic paths and defeat towering bosses, you'll also come across enhancement materials. These allow you to fine-tune your gear, boosting its performance to match your specific playstyle. It's an opportunity to personalize your equipment, transforming good gear into exceptional.

Emblems and Triumph Points:

Your success in the Last Wish is a story worth telling, and what better way to showcase your accomplishment than exclusive emblems and Triumph points? These add to your in-game achievements and provide a visual testament to your skill, determination, and success in overcoming one of Destiny 2's most complex raids.

Invaluable Experience and Knowledge:

Beyond tangible rewards, the Destiny 2 LW boosts offer an intangible yet valuable prize: Experience. Guided by Gamingcy's expert sherpas, you'll learn the mechanics and strategies that define the raid. This knowledge enriches your overall Destiny 2 experience and prepares you for future challenges.

A Journey Customized to Your Needs:

With Gamingcy's Last Wish carries, the rewards can be tailored to your desires. Specific objectives can be targeted, ensuring that the loot you seek is the loot you earn.
In conclusion, the Last Wish raid runs present a treasure trove of rewards, ranging from exclusive weaponry to personalized experiences. With Gamingcy at your side, the instance transforms from a daunting labyrinth into an adventure filled with promise, where every victory unveils a prize, every challenge conquered is a step towards grandeur, and every moment is a cherished memory in your Guardian's experience.
Five Simple Steps to Obtain Your Last Wish Boosts
Select the Desired Last Wish Boosting Service: Explore Gamingcy's extensive range of Last Wish raid carries. Identify the precise service that aligns with your goals.
Personalize Your Experience: Craft a run tailored to you. Decide between engaging in the action with self-play (sherpa) or trusting one of Gamingcy's expert Guardians with a piloted (recovery) service. Further fine-tune your experience by opting for particular rewards, challenges, deepsight weapons, or puzzle solutions. Gamingcy empowers you to create the perfect raid journey.
Put it in Your Shopping Cart: Once you've designed your boosting, hit the "Add to cart" button. It will add your service to your virtual shopping cart, keeping it ready when you embark.
Secure Checkout Procedure: Click on your cart to review your selections and proceed to the safe and secure checkout. Gamingcy.com utilizes robust encryption and trusted payment platforms, ensuring your information is handled with the utmost care. Rest easy knowing your transaction is both confidential and protected.
Confirmation: Upon successful payment, an order confirmation will grace your email, signaling the commencement of an exciting adventure. Our representative will promptly reach out and explain the further details of your LW boosting. Should you select a piloted option, rest assured that your account details will be handled with the highest degree of professionalism and security. After that, all left is to chill and enjoy our PRO gamers completing the Last Wish raid service you paid for.
shop
Choose the service you need and add it to the cart. If you have any questions - don't hesitate to ask our 24/7 support team
checkout
Follow the cart's instructions and pay securely with Paypal or with your Credit card!
process
Contact us in Discord, Skype, or Facebook messenger to confirm your order and start the service!
done
Once your service is completed, our manager will immediately inform you about it!
review
Your opinion matters! Share your experience with other customers and help us to improve!