Nation of Beasts Boost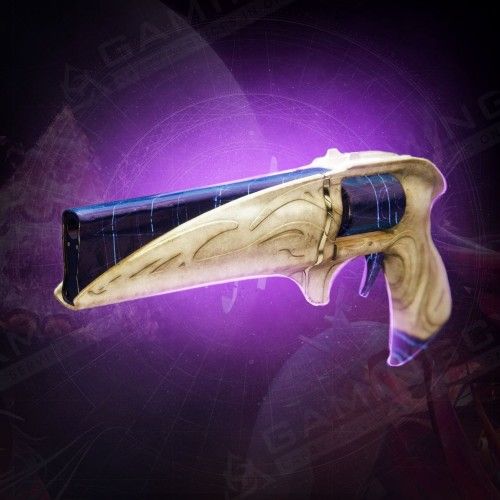 Boosting Schedule
Set the time when the booster may play your account with your manager. We can provide your whole carry while you're AFK without disturbing your usual gaming time!

24/7 support
Get a helpful human reply in ±15 seconds!

Hide My Boost
We've developed this unique software to protect you from bans and suspensions. It allows account sharing without flagging an account.

Secure Payments
You can pay securely with PayPal or your Credit Card via Stripe. All payments are covered with the customer protection system and money back guarantee!

Secure Web-site
SSL and HTTPS protocols are used for your 100% privacy & data safety
Welcome to the section of our website, where you have the opportunity to buy the Nation of Beasts boost – an exceptional Legendary Energy Hand Cannon from the First raid, now attainable within Destiny 2 Lightfall. Unleash the full potential of this legendary hand cannon through our premium carry services, delivered by highly skilled D2 sherpas. Their extensive expertise guarantees a swift unlocking of your desired armament – whether it's the Nation of Beasts itself, its optimal God Roll, or specific sought-after perks.
Our adept gamers are dedicated to farming the Nation of Beasts on your behalf, ensuring a seamless and effortless endeavor. No matter your gaming platform – whether it's PlayStation, PC, or Xbox – our services are tailored for everyone, providing universal access to our exceptional support.
Join us today to embark on your Destiny 2 journey and explore the convenience of boosting your gameplay to the highest level with our boosting services.
Why buying the Nation of Beasts is a must-have?
Purchase the Nation of Beasts and get the legendary hand cannon in Destiny 2 with a strong presence in both PvE and PvP activities. Its unique perk selection, versatility, and obtainability through the Last Wish raid make it a desirable weapon for Guardians seeking powerful and customizable arsenal options.
How to Get the Nation of Beasts?
The exclusive hand cannon, Nation of Beasts, is attainable within the Last Wish raid, located in The Dreaming City. While various encounters can provide this weapon, the sought-after curated roll emerges as a potential drop only post-defeating Morgeth. To secure the curated version, focusing your efforts on Morgeth is essential. Given its presence in the gaming realm for an extended period, most seasoned players are well-acquainted with the Last Wish raid, making it relatively straightforward to navigate.
If your goal is non-curated variants of Nation of Beasts, there's an option to access hidden chests solo, granting up to five raid drops weekly. Upon reaching the destination, navigate to the covert Last Wish code panel and input Wish 4, which transports you to Shuro Chi. Post-defeat and subsequent respawn, reverse direction, and tread on the bridge's support beams, leading back towards Kalli's domain. Midway on the bridge, a descent reveals a concealed chest nestled amidst the boulders. A similar stash is near Morgeth, but the access is limited to Warlocks and Titans due to the challenging expanse that Hunters struggle to span.
The Perks of the Nation of Beasts and the God Roll
The Nation of Beasts Hand Cannon has the following base stats:
Impact: 84
Range: 40
Stability: 57
Handling: 42
Reload Speed: 45
Reload Time: 3.11s
Aim Assistance: 71
Inventory Size: 51
Zoom: 14
Airborne Effectiveness: 10
The God Roll for Nation of Beasts depends on your preference and playstyle, but here are some recommended perk combinations for both PvE and PvP:
For PvE, a suggested god roll for the Nation of Beasts could include:
Barrel

: Extended Barrel (Increased range)

Magazine

: Tactical Mag or Extended Mag (Reload speed and magazine size improvements)

Trait 1

: Outlaw (Precision kills greatly decrease reload time)

Trait 2

: Rampage or Kill Clip (Increased damage after kills)
For PvP, a recommended god roll might be:
Barrel

: Hammer-Forged Rifling (Increased range)

Magazine

: Accurized Rounds (Increased range)

Trait 1

: Snapshot Sights (Faster aiming down sights)

Trait 2

: Rangefinder (Increased zoom and range while aiming)
Is the Nation of Beasts Worth the Farm?
Farming the Nation of Beasts Destiny 2 Hand Cannon requires unwavering dedication, honed skills, and an unyielding pursuit of perfection. However, not all players are fortunate enough to possess the time or expertise for this demanding undertaking. Yet, there's no need to worry, as Gamingcy's expert carry services are poised to bridge this gap.
Among our ranks, seasoned Destiny 2 sherpas possess intricate knowledge and exceptional prowess. With unrelenting commitment, they embark on the journey of Nation of Beasts farming on your behalf, offering a comprehensive solution to enhance your gaming experience. Whether you're a battle-hardened veteran or a fresh initiate, the allure of unlocking the legendary Nation of Beasts hand cannon cannot be underestimated.
Place your trust in Gamingcy, your steadfast companion, and allow us to elevate your Destiny 2 journey. With our boosts, you will wield this remarkable weapon with unwavering confidence, reigning supreme on the battlefield. Embrace our expertise and embark on a journey that will redefine your Destiny 2 legacy, leaving an indelible mark in the annals of time. Together, we will unlock the greatness within the Nation of Beasts, forging an unforgettable path to glory.
ETA:
Average starting time: 1-3 hours
Average Execution time: 1-7 days
Rewards you will get:
Nation of Beasts

Legendary Energy Hand Cannon;
Unique

Armor and Weapon

drops from the Last Wish raid;
Exp for your Season Pass and Artifact level.
Options available:
Random Roll

: a weapon with

random perk

combos.

Deepsight:

You will get a Deepsight version of weapon.

Requirements

: You should have this weapon or select option "I don't have this weapon in collection".

Unlock the crafting pattern:

You will get 5 Deepsight weapons and can craft Weapon God Roll with guaranteed perks.
Requirements:
1600+ Power Leve

l

Forsaken DLC

Recovery

(an experienced player will securely log into your account and do all the work for you)