Riven Boost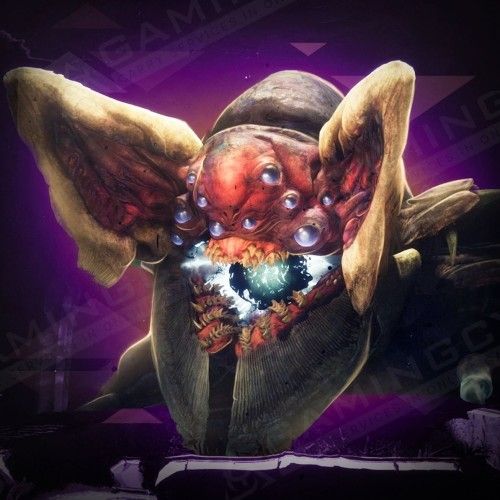 Boosting Schedule
Set the time when the booster may play your account with your manager. We can provide your whole carry while you're AFK without disturbing your usual gaming time!

24/7 support
Get a helpful human reply in ±15 seconds!

Hide My Boost
We've developed this unique software to protect you from bans and suspensions. It allows account sharing without flagging an account.

Secure Payments
You can pay securely with PayPal or your Credit Card via Stripe. All payments are covered with the customer protection system and money back guarantee!

Secure Web-site
SSL and HTTPS protocols are used for your 100% privacy & data safety
On this page of our site, you can buy the Riven Kill Boosting service - the ultimate solution for Guardians seeking to defeat Last Wish raid final boss in Destiny 2. With our highly skilled and experienced professional team by your side, conquering Riven becomes a breeze. Take advantage of this premium carry and reap the rewards of defeating one of the most challenging Forsaken bosses, mastering D2 LW's intricate last boss mechanics, and claiming enticing loot.
Riven Boost Features:
The Best PRO gamers:

Our professional team comprises seasoned Destiny 2 sherpas who have mastered every game aspect, including the Last Wish raid and its challenging final boss mechanics. Rest assured that they will efficiently handle Riven's Darkness Zones, Void Crystals, Shielded Minions, and Immunity Phases, ensuring a successful Riven kill.

Time-effective:

Bid farewell to countless hours struggling with random fireteams and deciphering boss mechanics. Our Riven Kill Service ensures a quick and smooth completion, saving you valuable time and energy.

Convenient:

We value your time, so our Riven Boosting Service offers flexible scheduling options to fit your availability. Just let us know your preferred date and time, and our team will be there to assist you. Moreover, we work with an extensive list of the best Destiny 2 sherpas worldwide, which allows us to start any order without long waiting.

Guaranteed Results:

Our Riven carry guarantees a 100% success rate. If we can't kill Riven for you, we'll keep working until the objective is achieved or refund you the money.

Drops and Rewards:

Conquering Riven with our professional team grants you access to exclusive loot and rewards from the Last Wish raid. Obtain the exotic One Thousand Voices and other powerful weapons, high-tier armor sets, and unique armor. From the release of the 'Season of the Deep' (S21), you can now craft Legendary weapons from the 'Last Wish' series. Every week, a new pursuit becomes available at Hawthorne in the Tower, enabling players to undertake and complete all challenges related to the 'Last Wish' raid. Successful completion ensures progressive accumulation of 'Last Wish' patterns until your character has collected them all. Moreover, wrapping up this pursuit triggers an exchange offer at Hawthorne's for the week. You can use your 'Spoils of Conquest' to acquire an additional Deepsight weapon. This weapon can be chosen from the range of 'Last Wish' weapons you previously unlocked.

Here's the D2 Lightfall Riven loot list:

One Thousand Voices (Exotic Fusion Rifle, Solar);
Chattering Bone (Pulse Rifle, Kinetic);
The Supremacy (Rapid-fire SR, Kinetic);
Transfiguration (High-Impact Scout Rifle, Kinetic);
Apex Predator (Adaptive Rocket Launcher, Solar);
Age-Old Bond (Auto Rifle, Void);
Nation of Beasts (Hand Cannon, Arc);
Techeun Force (Fusion Rifle, Arc);
Tyranny of Heaven (Lightweight Combat Bow, Solar);
Helm of Great Hunt (Head);
Gauntlets of the Great Hunt (Arms);
Plate of the Great Hunt (Chest);
Greaves of the Great Hunt (Legs);
Mark Of the Great Hunt (Class item).

100% safe:

Your privacy and security are paramount to us. Rest assured that your account and personal information will always be protected.
Don't let the challenge of Riven and its complex mechanics hinder your progress. We provide boosts on all platforms: PS, PC, and Xbox. Purchase your Riven kill today with our top-of-the-line sherpas service and experience the satisfaction of conquering Destiny 2's most daunting bosses while obtaining the game's most desirable rewards.
Destiny 2 Riven Kill: The Lore Behind the Fight
Killing Riven in Destiny 2 plays a crucial role as it's the last Ahamkara, a species known for its dragon-like appearance and uncanny ability to grant wishes. Ahamkara is notorious for granting wishes with unforeseen consequences, which led to their elimination during the Great Ahamkara Hunt initiated by the Vanguard. Riven was the only exception, protected and hidden by Queen Mara Sov of the Awoken.
Mara exploited Riven's powerful wish-granting capabilities to construct her unique domain, the Dreaming City, among other creations. Their relationship was layered, with Riven subservient to Mara but continuously seeking opportunities to bend her wishes for the benefit of the Ahamkara.
During the devastating attack by Oryx, the Taken King, on the Awoken in the "The Taken King" expansion of the original Destiny, Mara Sov utilized a wish to set a grand plan into motion. This event resulted in her apparent demise and Riven being Taken by Oryx. This event transformed Riven into a dangerous entity, becoming the first and only known Ahamkara to undergo such a fate.
Following the downfall of Uldren Sov, Mara's sibling, in the Forsaken campaign of Destiny 2, Guardians embark on an expedition to the Dreaming City and initiate the "Last Wish" instance. The raid culminates in a battle against Riven of a Thousand Voices, the Taken form of Riven. Despite her defeat, the curse she placed upon the city, triggered by her last wish, continues, causing the city to be stuck in a three-week time loop of Taken corruption.
And our professional fire teams are here to help: in D2 Lightfall, Taken boosts are still popular among our beloved customers due to highly-desired rewards. Conquer one of the most iconic D2 raids and defeat its last boss with Gamingcy!
ETA:
Average starting time: 1-3 hours
Average Execution time: 1-4 hours
Rewards you will get:
Riven Boss

defeat;
A chance to get

raid weapons and armor;

A chance to get

One Thousand Voices Exotic Fusion Rifle;

Exp for your Season Pass and Artifact level;
A chance to get other rng-based rewards during the completion.
Options available:
Recovery:

an experienced player will securely log into your account and do all the work for you.

Sherpa:

you will play your character yourself with a group of our professional player(s).
Requirements + Important notes:
1600+ Power Level

Forsaken DLC