Chattering Bone Boost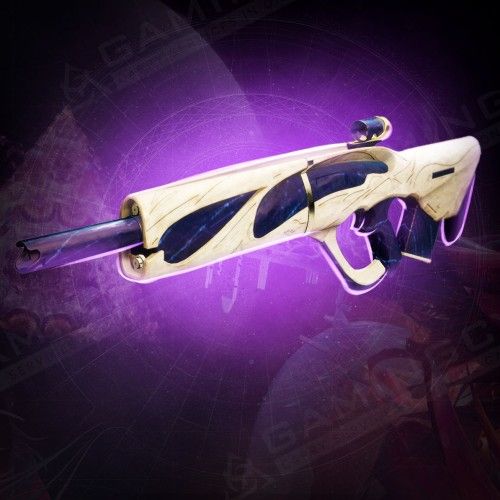 Boosting Schedule
Set the time when the booster may play your account with your manager. We can provide your whole carry while you're AFK without disturbing your usual gaming time!

24/7 support
Get a helpful human reply in ±15 seconds!

Hide My Boost
We've developed this unique software to protect you from bans and suspensions. It allows account sharing without flagging an account.

Secure Payments
You can pay securely with PayPal or your Credit Card via Stripe. All payments are covered with the customer protection system and money back guarantee!

Secure Web-site
SSL and HTTPS protocols are used for your 100% privacy & data safety
This site page offers the opportunity to buy the Chattering Bone boost – an extraordinary LW raid Legendary Kinetic Pulse Rifle now accessible within Destiny 2 Lightfall. Unleash the full potential of this legendary pulse rifle through our premium carry services, delivered by expert D2 sherpas. Their deep expertise ensures swift unlocking of your desired weaponry – whether it's the Chattering Bone itself, its God roll, or specific sought-after perks.
Our skilled gamers are dedicated to farming the Chattering Bone on your behalf, ensuring a seamless and effortless experience. Irrespective of your gaming platform – PlayStation, PC, or Xbox – our services cater to all, ensuring universal access to our exceptional assistance.
Enlist with us today to embark on your Destiny 2 journey and discover the convenience of boosting your gameplay to new heights with our boosting services.
Your Core Reasons to Buy D2 Chattering Bone
Purchasing Chattering Bone is great because of its Lightweight frame, which provides superb handling and allows you to move faster while equipped. The Explosive Pact trait adds a unique element by rewarding players who coordinate their grenade ability usage with improved stability and reload speed. The Chattering Bone also has various perk combinations that can enhance its performance in both PvE and PvP activities.
How to Get the Chattering Bone?
You must engage in the Last Wish raid in the Dreaming City to secure the Chattering Bone Pulse Rifle. The Chattering Bone has a chance to drop from any event or hidden chest within this raid. Additionally, once the Deepsight Pattern is fully unlocked, the Chattering Bone can be assembled at the Enclave.
For obtaining the Deepsight Pattern associated with the Last Wish Weapons, gamers should head to the Tower and visit the Clan Vendor, Suraya Hawthorne. There, they can pick up the "O Deepsight Mine" mission. Completing this quest ensures a weapon with a red border and merely demands the accomplishment of each encounter in the raid. This quest is available for completion on a weekly basis. After wrapping it up, adventurers can buy an extra Deepsight Pattern they've unveiled in their collections. Moreover, during the Raid, Deepsight Patterns might occasionally drop alongside weapons or can be integrated using a Deepsight Harmonizer.
The Perks of the Chattering Bone and the God Roll
The Chattering Bone Pulse Rifle has the following base stats:
Impact: 27
Range: 33
Stability: 52
Handling: 70
Reload Speed: 63
Rounds Per Minute: 450
Magazine: 33
Aim Assistance: 71
Airborne Effectiveness: 10
Recoil: 57
The God Roll for Chattering Bone depends on your preference and playstyle, but here are some recommended perk combinations for both PvE and PvP:
In PvE, a recommended Chattering Bone God roll includes the following perks:
Barrel

: Chambered Compensator

Magazine

: Accurized Rounds

Perk 1

: Rangefinder

Perk 2

: Headseeker
The Chambered Compensator barrel provides stability and improved recoil control, allowing for more accurate sustained fire. Accurized Rounds in the magazine slot increase the weapon's range, enhancing its damage output at longer distances. Rangefinder increases zoom magnification and extends damage falloff, improving the weapon's effective range. Headseeker is a utility perk that assists in hitting precision shots by forgiving some body shots and still dealing decent damage.
In PvP, a Chattering Bone God roll suitable for Crucible battles could be:
Barrel

: Arrowhead Brake

Magazine

: Accurized Rounds

Perk 1

: Rangefinder

Perk 2

: Kill Clip
Arrowhead Brake barrel provides significant recoil reduction and increases handling speed, making it easier to control the weapon during rapid engagements. Accurized Rounds further extend the weapon's effective range, improving damage consistency. Rangefinder enhances the weapon's zoom and range, crucial for maintaining accuracy in PvP scenarios. Kill Clip is a powerful damage perk that activates after reloading and grants increased damage for a short duration, rewarding precise and aggressive gameplay.
Is the Chattering Bone Worth the Farm?
Farming the Destiny 2 Pulse Rifle, Chattering Bone, requires unwavering dedication, honed skills, and an unwavering pursuit of excellence. However, not all players have the luxury of time or expertise for this demanding endeavor. But fear not, for Gamingcy's adept carry services are here to bridge that gap.
Within our ranks, seasoned Destiny 2 sherpas possess intricate knowledge and exceptional prowess. With unyielding dedication, they embark on the journey of Chattering Bone farming on your behalf, offering a comprehensive solution to enhance your gaming expedition. Whether you're a seasoned veteran or a new initiate, the appeal of unlocking the legendary Chattering Bone pulse rifle cannot be underestimated.
Place your trust in Gamingcy, your steadfast companion, and allow us to enhance your Destiny 2 odyssey. Through our boosts, you'll wield this remarkable weapon with unwavering confidence, dominating the battlefield. Embrace our expertise and embark on a journey that will redefine your Destiny 2 legacy, leaving an indelible mark in the annals of time. Together, we will unleash the potential within the Chattering Bone, forging an unforgettable path to glory.
ETA:
Average starting time: 1-3 hours
Average Execution time: 1-7 days
Rewards you will get:
Chattering Bone

Legendary Kinetic Pulse Rifle;
Unique

Armor and Weapon

drops from the Last Wish raid;
Exp for your Season Pass and Artifact level.
Options available:
Random Roll

: a weapon with

random perk

combos.

Deepsight:

You will get a Deepsight version of weapon.

Requirements

: You should have this weapon or select option "I don't have this weapon in collection".

Unlock the crafting pattern:

You will get 5 Deepsight weapons and can craft Weapon God Roll with guaranteed perks.
Requirements:
1600+ Power Leve

l

Forsaken DLC

Recovery

(an experienced player will securely log into your account and do all the work for you)